Oops. Looks like I missed a month. The last time I discussed hotel stats was back in June! Nevertheless, I've been waiting to see what Hawaii hotel performance in August 2023 was like, given all of the confusion and negative press in the wake of the August 8th tragedy in Lahaina.
I'm not going to go into the full details, but let's take a quick look at what happened in July. As has been the case throughout the year, occupancy rates have been in underperforming, going from a statewide average of 76.7% in June to 77.4% in July. Both occupancy stats are lower than they were at the same time in the year back in 2019. Despite this, the average daily rate (ADR) continued to rise, jumping from $389 to $409 per night. Ouch.
The higher rates weren't enough to offset the lower occupancy, leading to revenue per available room (RevPar) remaining below 2019 figures. Inflation, I'm sure, doesn't help. But the ever-increasing room prices are clearly hurting Hawaii's marketability, as visitors choose other destinations over us.
Hawaii Hotel Performance in August 2023
Last month, Hawaii hotel performance in August 2023 looks quite a bit different from the prior seven months of the year – but the changes weren't as significant as I was expecting. Let's take a look at the statewide averages as an example. In August, the ADR for the entire state dropped from $409 to $375, while occupancy fell from 77.4% to 74.2%. Sure, both are not insignificant changes, but they're not the drastic change I would've expected from losing three entire resort areas.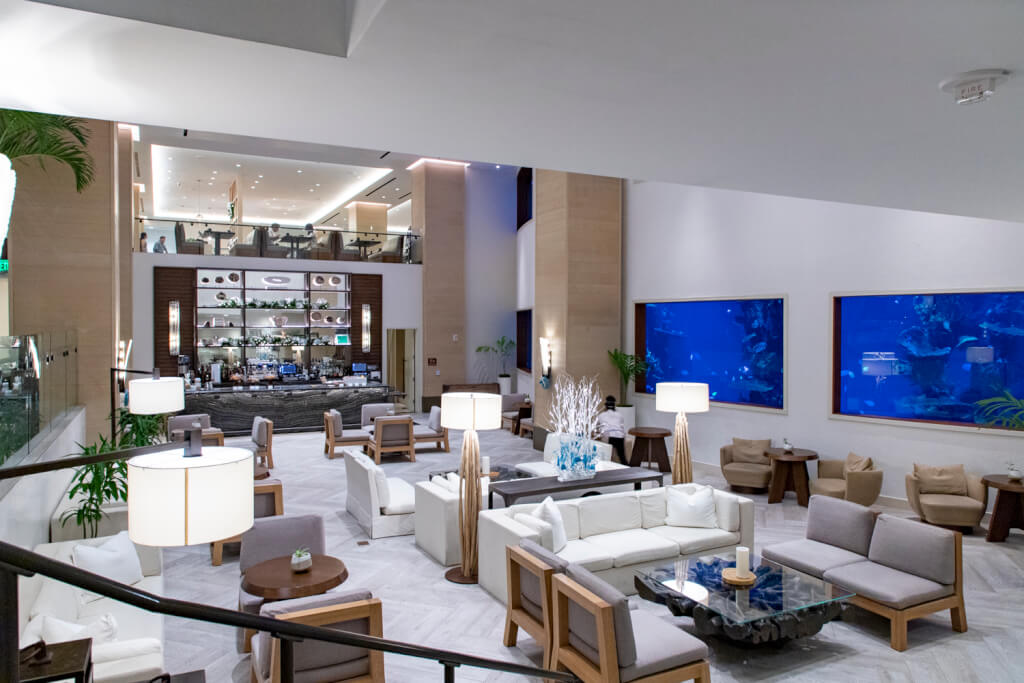 The above trend continues when you look at Maui-specific data. Overall, the island reported an ADR of $564, which is down significantly from July's $656, though occupancy fell from 67.4% to 52.2%, which is a slightly less significant change that what we saw with ADR. Drilling down, Wailea saw its ADR fall from a ludicrous $1,022 per night to $817 per night. This, apparently, wasn't enough to stave-off cancellations, with occupancy for the region dropping from 64.2% to 56.5%. Over in Ka'anaplai, ADR saw a much smaller decrease, going from $582 to $515, which occupancy dropped from 75.3% to 45.4%.
I know what you all must be wondering. How the hell did Ka'anapali manage to maintain a 45.4% occupancy rate despite being closed off to the world? Well, they're probably continuing to count survivors' rooms as occupied rooms. This also means that these hotels were charging the government an average of $515/night for these rooms. Does that seem excessive? Yup. But at the same time, if charging that rate meant they could still continue paying all their employees, then it's probably worth it.
Despite being as far from the fires as they could be, ADR on Kauai fell, too, going from $459 in July to $444 in August. However, occupancy actually increased last month, going from 73.5% to 80.4%. Not all that surprising given the lower prices and people relocating their vacations.
Over on the Big Island, ADR saw a smaller decrease than Kauai and Maui, dipping from $442 in July to $436. However, like Kauai, occupancy increased, but to a lesser degree, going from 68.4% in July to 69.3%.
Surprisingly, Oahu was the only other island, aside from Maui, to see its occupancy decrease last month, dropping from 84.6% in July to 84.4%. ADR also saw a decline, going from $306 in July to $292.
Final Thoughts
Honestly, I was waiting to see what would happen with Hawaii hotel performance in August 2023. However, I wasn't expecting the above figures. Sure, I expected to see a decline in the Hawaii hotel performance in August 2023 figures, but I was expecting to see more for Maui. But I'm grateful I was wrong, even though the economic situation there is still dire.