Many of the major hotel brands recently announced mask requirements based on the AHLA guidelines. But, some of the guidelines are causing job security concerns, causing Hawaii hotels to push back against the Stay Safe guidelines.
Stay Safe Guidelines
If you haven't already seen it, here are the American Hotel & Lodging Association's Stay Safe Guidelines for guests:
Require face coverings in all indoor public spaces and practice social distancing in all common areas.
Choose contactless options, where available, including online reservations, check-ins, and payments.
Consider daily room cleaning, only if necessary. Ask the hotel about your options.
Request contactless room service delivery.
Refrain from traveling if you have, or recently had, any symptoms of COVID-19 or contact with anyone diagnosed with COVID-19.
Given the ongoing pandemic, these are, in my opinion, reasonable recommendations for keeping both guests and hotel workers safe. But, that's not how Hawaii's hotels see the guidelines.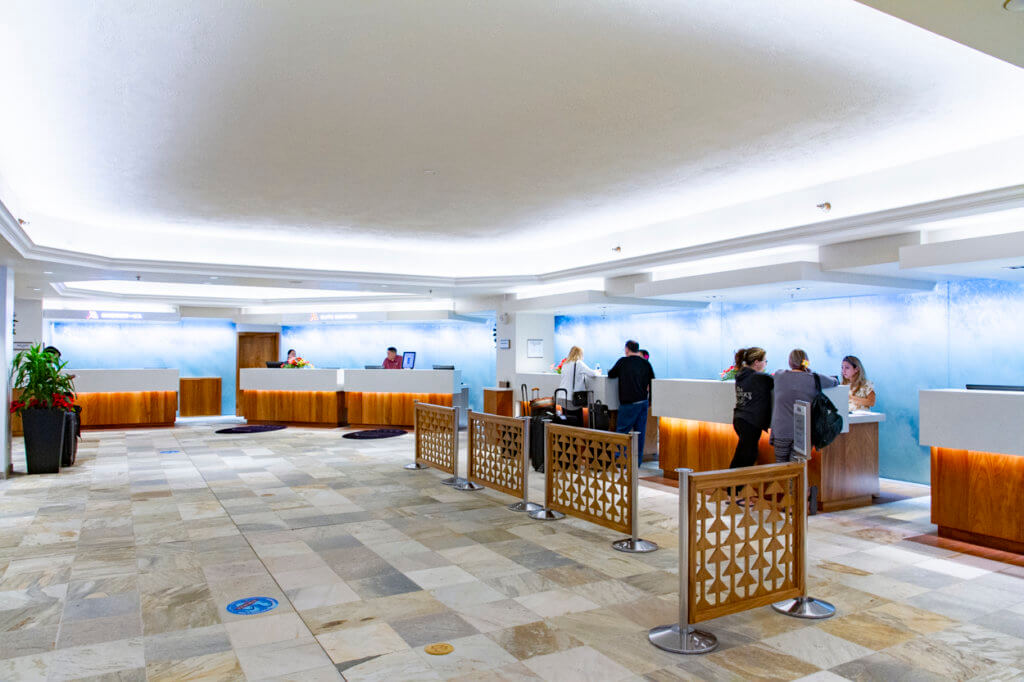 Fighting for their Livelihood
According to the Honolulu Star-Advertiser, the only part of the above guidelines that Hawaii hotel workers support is point 1. They agree that requiring face masks will help to keep everyone safer. Maintaining proper social distancing is also viewed as a good thing. But, that's about it.
According to Unite Here! Local 5, the concern regarding the remaining guidelines is that they'll cause job losses. The union fears that using online/mobile check-in will reduce the need for front desk staff and that skipping out on daily cleanings will reduce the need for housekeeping staff. Of course, I suspect there's concern regarding the recommendation for contactless room service delivery too, as it can eat into tips. That wasn't pointed out, though.
Contradictory Priorities
Look, I get it. The union and its members want to preserve as many jobs as possible. We need to do so to mitigate further economic impacts here in Hawaii. But, minimizing contact is definitely the best way to prevent transmission of the virus. And, technology definitely helps with this. So, which is more important. You can't have both.
What's more, the industry was already heading in this direction before the pandemic anyway. Just look at the increasing prevalence of NFC door locks at new and newly renovated hotels.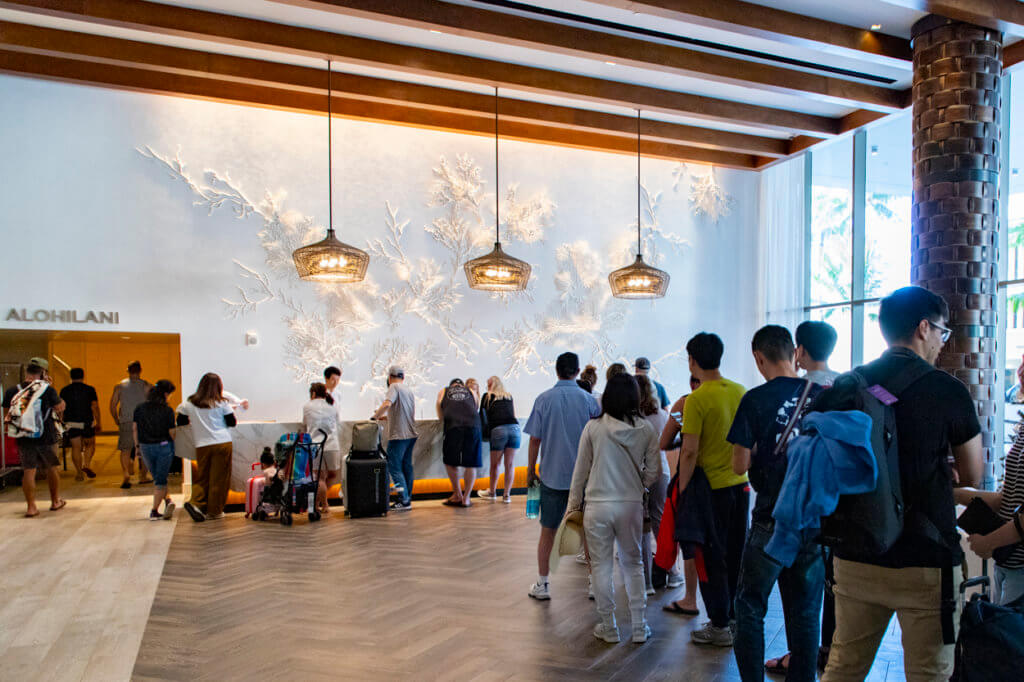 Hawaii Hotels Push Back Against Stay Safe Guidelines, Final Thoughts
The union's goal is always going to be to preserve as many jobs as possible. And, Hawaii being an economy reliant on tourism, that's important for the health of our economy. But, progress is progress and this change was bound to happen sooner or later. The pandemic is only serving to accelerate it. Plus, if you'll recall, the unions gave many properties here in Hawaii major financial pains a couple of years ago in order to secure more pay for its employees. Many already get paid more than flight attendants, so you can see how all of these things are now working against hotel workers.
So what's the solution? I really don't know. What I can tell you, though, is that I do prefer checking in on my mobile app. Bonus points for being able to receive a notification that my room is ready, and then being able to head straight to it without having to stand in line to obtain my key. But, I do also like collecting room keys of different designs too, so…