While the Hawaii Department of Land and Natural Resources and some counties are starting to implement fees and capacity restrictions, the embattled Hawaii Tourism Authority is throwing out recommendations too. One such idea? Hawaii may limit areas to residents only on weekends.
How do you balance tourism with residents' quality of life and Hawaii's delicate ecosystem? That's a topic that's come up time and time again since the lockdowns began over a year ago. Thus far, the only solution in effect now is the assessment of fees and reservation systems at certain parks and beaches around the state. But that only kind of solves one problem – limiting crowding to protect the environment. So, how do you balance tourism with residents' quality of life?
Hawaii May Limit Areas to Residents Only on Weekends
We know Maui County is considering reserving 50% of parking spots at beach parks for residents while also implementing fees for non-residents. The Hawaii Tourism Authority (HTA) has a far more ambitious idea – limiting areas to residents only on weekends.
The idea actually came up during conversations between HTA's President and CEO, John De Fries, and residents in each county. Unsurprisingly, the biggest issue is overcrowding at certain hotspots around the islands. So much so that, often, residents can't enjoy these spots anymore. And even if they can access these areas, they often have to jump through hoops to do so. It's even worse for those that live around these areas, as there is no relief from the crushing congestion and crowds.
Yes, tourism is vital to Hawaii's economy. But, should it come at the expense of our resident's quality of life? No. And that's why the proposal came up to reserve popular hotspots for residents only on the weekend. After all, weekends are typically the only time residents can typically enjoy these areas. In contrast, visitors can usually visit these sites at any point throughout the week. So, to me, it makes sense.
My Take
As a child in the 90's, I spent virtually every weekend at the beach with my grandparents. This almost always involved sustenance fishing on the North Shore. And the places we'd go to might come as a surprise to many since one spot was Waimea Bay. The perpetually crowded and justifiably famous beach wasn't always so crowded. During Halalu (juvenile bigeye scad) season, fishers would crowd the shore to catch the fish, as well as larger predators that pursued them, such as the mighty Ulua (giant trevally). But, these days, aside from not being able to find parking, you wouldn't be able to cast off from anywhere in the bay anyway.
Typically, though, my family would frequent Kawela Beach, which is closer to the Turtle Bay Resort. It isn't exactly the kind of beach that visitors think of when they dream of Hawaii. After all, it's a rocky beach lined with prickly ironwood trees. But it's a great spot to fish for Oama (juvenile goatfish) and Ulua too. However, pre-pandemic, the beach was often PACKED too. So, the rest of my family and I don't really ever go to these places anymore. Would we like to? You bet. But it's just too much of a hassle these days.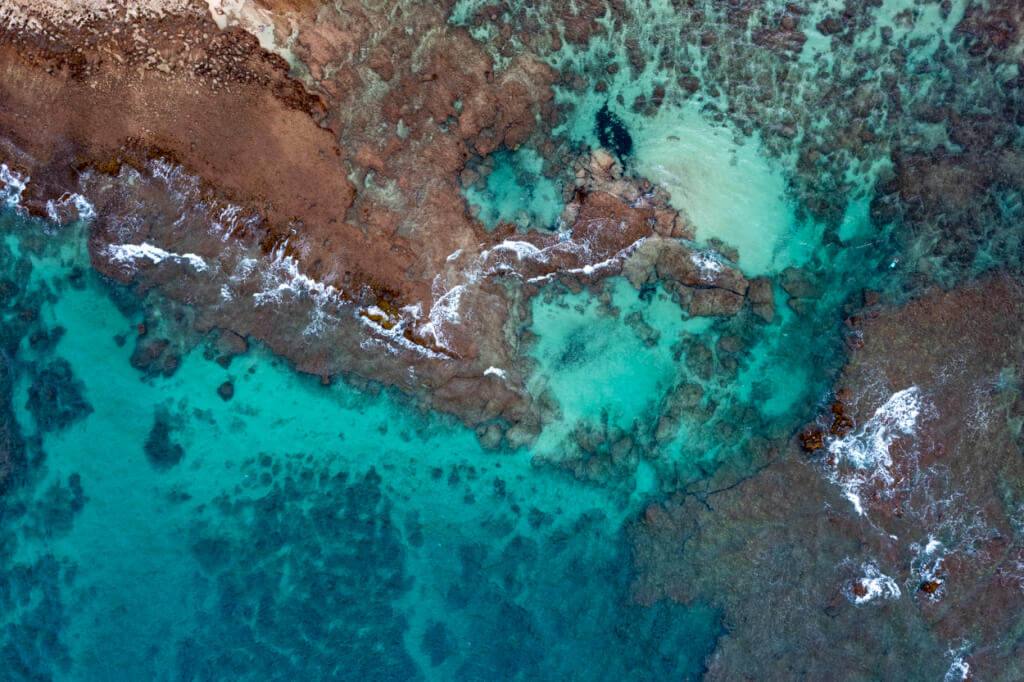 Final Thoughts
It's important to note that, again, this idea is just a proposal. We're nowhere near this becoming an actual restriction. And let's not forget that the State is already implementing its own capacity controls on Maui and Kauai. What's more, as I mentioned at the beginning of this post, counties also have their own ideas under discussion. Either way, I am all for finding a way to better balance tourism and resident's quality of life.
What do you guys think?