Visitors surging back is, undoubtedly, good for Hawaii's economy. But having experienced a less congested lifestyle, combined with long-standing questions about balanced tourism, officials in Maui County are considering restricting beach access.
State law says all shorelines in Hawaii are public and that access is a right – not a privilege. So with Maui's latest proposal, we're not talking about banning people from going to the beach. Instead, officials are trying to find ways to better support infrastructure and improve residents' quality of life.
Maui County Considers Restricting Beach Access
How do you combat overcrowding without restricting access? In a word – parking. Specifically, county officials are considering rules that would reserve 50% of parking stalls at all Maui (county) beaches for residents. Residents would possess some form of identification to differentiate their cars from rental cars, granting them the ability to park in the reserved stalls. On the flip side, a parking fee is being proposed for visitors to pay for parking enforcement and to help with overall upkeep.
Officials aren't sure how enforcement will actually work yet. What they do agree on, though, is that enforcement is key to this plan working.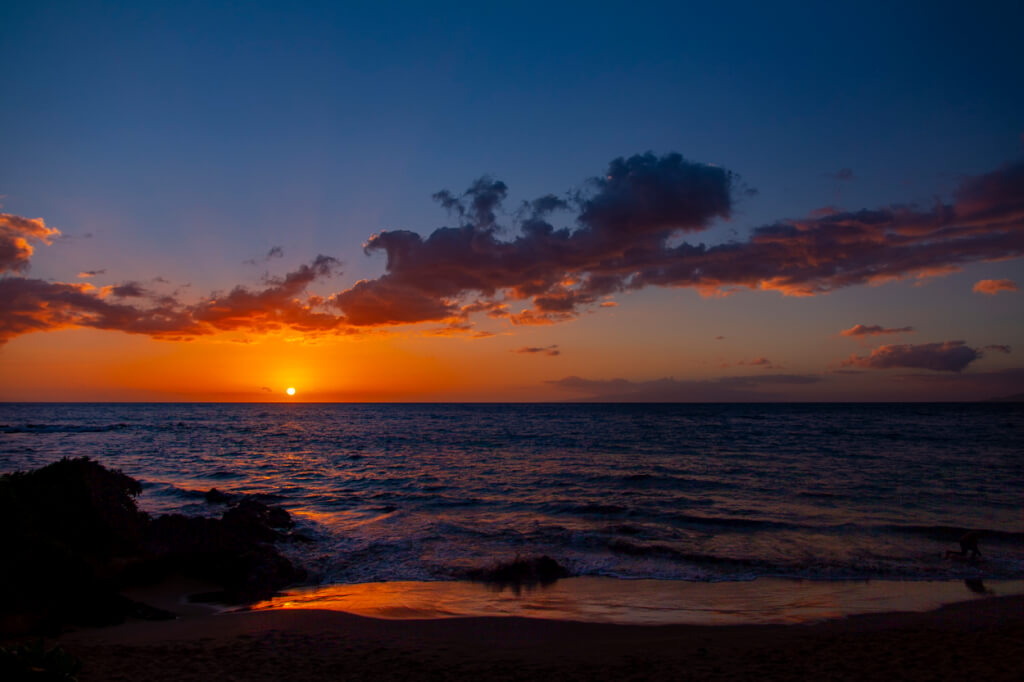 County Beach Parks
Naturally, the proposed rules will apply exclusively to county beach parks – Maui County has no jurisdiction over state parks. So, which Maui beaches are considered county parks?
Hana Beach Park
Ho'aloha Park
Ho'okipa Beach Park
Lower Paia Park
Kama'ole Beach Park I, II, and III
One Ali'i Park (Molokai)
Wahikuli Wayside Park
Waiehu Beach Park
Paukukalo Beach Park
Waihe'e Beach Park
Charley Young Park
Kalama Park + Cove Beach Park
Kalepolepo Park
Kamaole Point Beach Park
Keawekapu Beach Park I and II
Maalaea Haycraft Beach Park
Memorial Park (Mai Poina `Oe Ia`u Park)
Palauea Beach Park
Polo Beach Park
Ulua-Mokapu Beach Park
Wailea Beach Park
D.T. Fleming Park
Hanakao`o Park
Honokowai Park
Launiupoko Park
Pohaku Park
Paumana Park
Ukumehame Beach Park
Honomanu Park
Keokea Park
Kuau Bay Beach Park
Makana Park
That's a lot of parks! The vast majority on Maui, in fact. So, I know some of you are probably asking, which beach parks are administered by the state? Not many. Unlike Oahu, which has 20 state parks, Maui County has just eight. In fact, Maui has fewer state parks than Molokai! But, anyway, just two of Maui's eight state parks are beach parks. That said, both of them already require reservations and charge fees for non-residents. Those parks include:
Makena State Park (Big Beach and Little Beach) – $5 per person and $10 per vehicle
Wai'anapanapa State Park – $5 per person and $10 per vehicle
Final Thoughts
These proposed rules are just that – proposals. We'll likely learn more about these proposals sometime this summer. In the meantime, don't sweat it. And I know what some of you are already thinking. You're pissed because it's something else you have to pay for during your vacation. But looking at it from the perspective of residents, I get it. Here on Oahu, North Shore beaches (the nicer ones, anyway) have gotten so chocked by tourists that locals can't really go anymore. That, or we have to wake up at some ridiculous hour and get there super early. Plus, all that traffic adds maintenance costs – maintenance we the taxpayers pay for. So why not spread the costs around a little more? And in Maui's case, I'd have to pay too, which I'm perfectly ok with. Oh, and, as a reminder, this proposal impacts only county parks. The State of Hawaii has its own plans for its parks. In fact, new fees for a couple of state parks on Kauai just went into effect yesterday.
Remember, Hawaii isn't unique in doing this, either. In fact, we're a bit late to the party. States such as Arizona, California, Colorado, Florida, Georgia, etc. all charge entry fees.