Just as I predicted, Hawaii pre-travel testing fails to attract Japanese visitors. And, the reasons why the program failed are, mostly, due to those that I cited in my predictions. Who could've seen that coming?
Hawaii's pre-travel testing program for Japanese residents began weeks after the domestic one on November 6. Things started off SLOW with just 64 passengers on the first flight, 128 on the second flight, and 112 flights on the third flight. Mind you, these flights took place over the course of five days. Of course, state officials said that numbers would increase over time. Heck, they stated the program would be a major boon to Hawaii's ailing economy during the initial announcement. Yet, none of those claims came to fruition.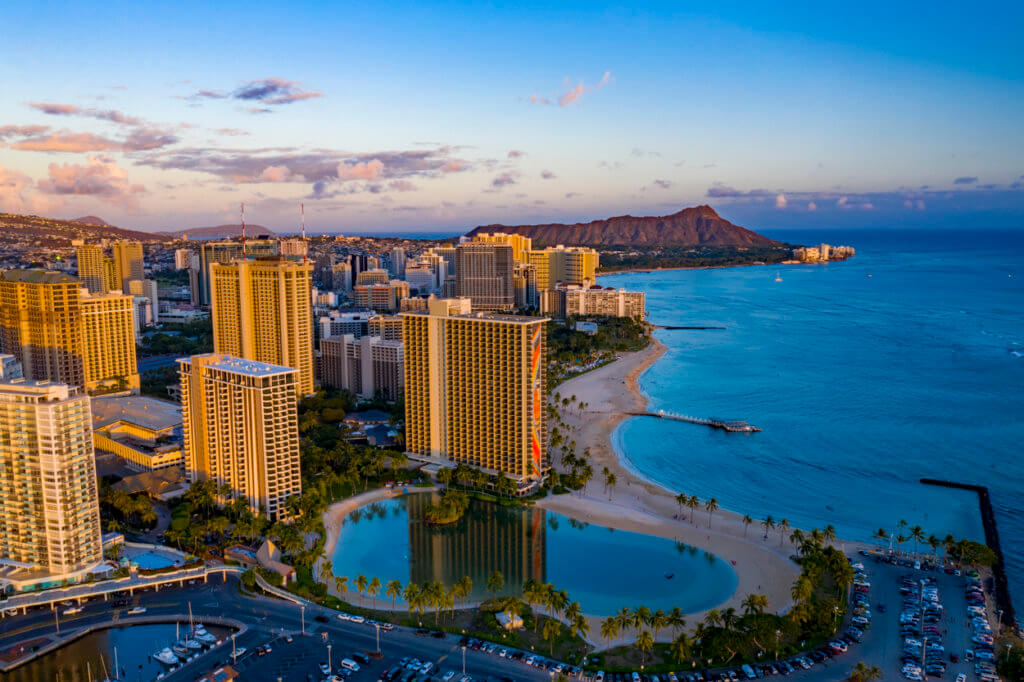 Hawaii Pre-Travel Testing Fails to Attract Japanese
Typically, Japanese visitors account for 15% to 17% of all visitors to Hawaii. However, between October 15 and November 15, 183,400 domestic visitors made their way to the islands. In the first month of the Japanese pre-travel testing program, only 1,350 visitors arrived in Hawaii. That's less than 1% of the total visitor arrivals. December did quite a bit better, sure, at 3,161 total arrivals from Japan, but that's still a minor drop in the bucket. During that same time, 280,439 domestic visitors made their way to Hawaii.
So, why are Japanese numbers so low? Governor David Ige thinks it's because Hawaii gets lumped in with the rest of the US regarding our COVID-19 response. And, while there may be some truth to that, that likely isn't the primary reason. Many people around the world (and even the US) don't closely relate Hawaii to the rest of the US. So, what's the real reason why the program is failing? In part, because of the reason I previously cited before.
Why Japanese Tourists Aren't Returning
The biggest issue with the program is its one-sided nature. Visitors can test out of quarantine coming to Hawaii, but when they head back home they must quarantine for two weeks. No exceptions. And that's a problem since working from home isn't commonplace in Japan. What I didn't know, though, is just how expensive the program actually is for Japanese residents.
The Honolulu Civil Beat reports that pre-travel tests in Japan cost $270 to $335 per person. Then, upon returning to Japan, you will need an entry test, which can cost upwards of $350. Finally, after returning to Japan, you'll need to use a specially COVID-approved taxi to get you to your place of quarantine. Returning travelers are not permitted to use buses or trains. So, you can look forward to shelling out another $350 to $400 to catch a cab from Narita to Tokyo. It's a little less expensive if you fly into Haneda, but I believe only ANA flies HNL-HND right now.
Then, there's are cultural factors. There's no denying that the Japanese (and Asians in general) tend to be far more conscientious than western societies. As a result, they are more likely to refrain from any unnecessary activities, such as traveling for fun, during a pandemic. Not to mention, the current surges in both Japan and the US, along with the uncertainties that come with them, likely serves as a strong disincentive to travel too.
Hawaii Pre-Travel Testing Fails to Attract Japanese, Final Thoughts
Honestly, I don't expect Japanese tourists to return to Hawaii en-mass until – 1) there are no quarantines on both sides, and 2) vaccines wipe out most restrictions and warnings. So, let's say late 2021 to 2022 is a safe timeline for their return. Now, I know some of you are wondering why Japanese visitors are such a big deal for Hawaii when they make up only 15% to 17% of visitor arrivals per year. It's because Japanese visitors outspend our largest group of visitors – domestic visitors. This is especially true as spending from domestic visitors continues to fall. And attracting visitors that are willing to spend a lot while here is necessary to create a much more sustainable and balanced tourism industry.