Weeks after the CDC updated its masking guidelines, Hawaii relaxes its mask mandates. However, this isn't a full repeal of our masking rules. So, let's talk about what has changed and what hasn't.
Up until yesterday, everyone in Hawaii had to wear a mask indoors in public settings and outdoors when social distancing isn't possible. But, ever since the CDC updated its guidance on masking, there have been calls to do away with Hawaii's own masking rules – including by the Lt. Gov. Dr. Josh Green. And after much consideration, Governor David Ige is relenting – a little.
Hawaii Relaxes Mask Mandates
During his Tuesday briefing, Governor Ige announced that, effective immediately masks are no longer require outdoors. What's more, there is no vaccination requirement for going maskless outdoors. Everyone can be mask-free outside. However, mask requirements remain in place for all indoor settings, except for the privacy of your own home, hotel room, etc.
With the change in rules, officials are asking the public to use common sense. For example, if you're in a particularly crowded setting outdoors, it's recommended that you continue to don a mask. Also, restrictions on gatherings remain in place across the state, though they differ by county. Here on Oahu, gatherings are limited to a maximum of 10 people – same for restaurant party sizes.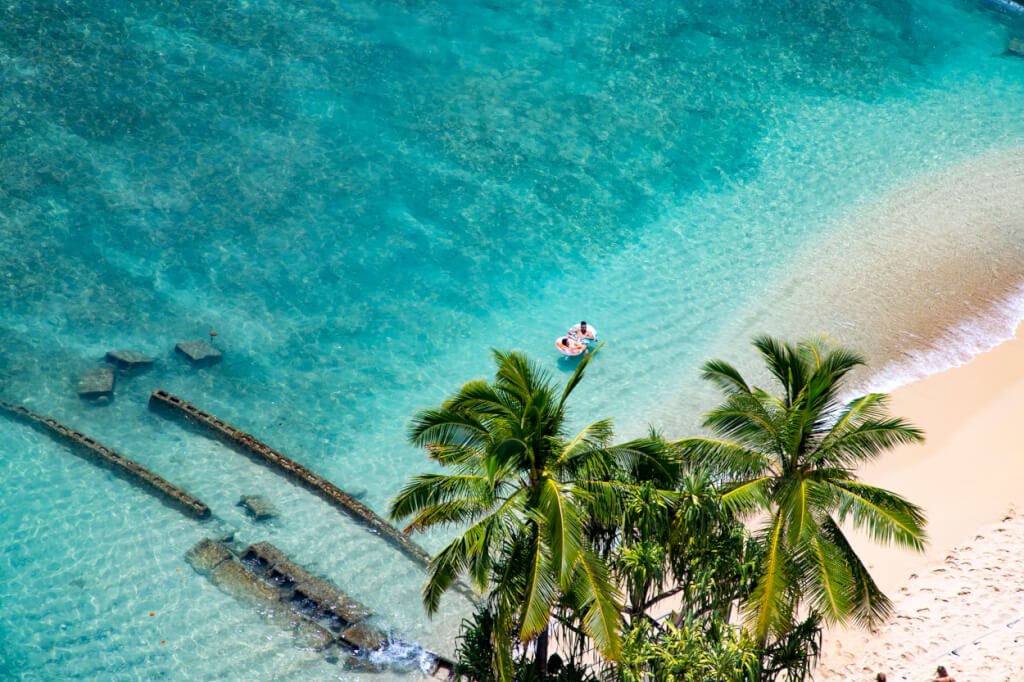 Ocean Sports Competitions May Resume
Beyond the change to our mask mandate, Governor Ige also announced the resumption of ocean sports competitions. This means that surfing, canoe paddling, swimming, etc. competitions may resume as of June 1. As a result, the state will begin issuing permits for oceangoing activities and parks so long as proper health safety protocols are followed.
Pre-Travel Testing Remains Unchanged – For Now
As I mentioned earlier, roadblocks remain in the state's plan to institute a vaccine passport program. The primary roadblock remains the lack of data. That's why, at least for now, vaccine passports are only available for those vaccinated in Hawaii and are traveling within the state. Next month, officials expect to allow those vaccinated in Hawaii to travel from the continental US to Hawaii without a pre-travel test. Eventually, the plan is to allow anyone vaccinated anywhere in the US to do so. However, the state's two partners – CLEAR and Common Pass – have yet to figure out a way to validate vaccine cards. In fact, the state's current system involves state officials manually contacting vaccine providers to verify authenticity.
Hawaii Relaxes Mask Mandates, Final Thoughts
With Hawaii's numbers continuing to decline, it's about time we relaxed the rules a bit. I know this isn't going to please everyone, but it's a start. Also, don't harass people that continue to mask. Wearing a mask outdoors is now a personal decision, and if someone wants to be extra cautious, then let them be. You don't know what their story is – if they're trying to protect someone at high risk, whether it be themself or a loved one. So let's all remember to be compassionate and respectful towards one another.