Last Thursday, the CDC announced updated masking guidelines. The new guidelines now say that vaccinated individuals no longer have to wear masks or practice social distancing in most situations. However, masks are still required in Hawaii, as they continue to be on airplanes, at airports, and on public transit.
As of Friday, the US has fully vaccinated just under 37% of its total population. That's nowhere near the 70% to 90% experts say we need to achieve herd immunity. But, given evidence seen from medical settings, the CDC says the risk of transmission to and from vaccinated persons is minimal. That's why they updated their guidelines to allow vaccinated people to go maskless and eschew social distancing both indoors and out.
I won't get into things, but medical experts are divided on the new guidelines. Some think it's time to start getting back to normal, while others think it's too risky. While we know how vaccines can protect workers in hospital environments, we don't know how high-risk people will do. What's more, how do you identify who is or isn't vaccinated?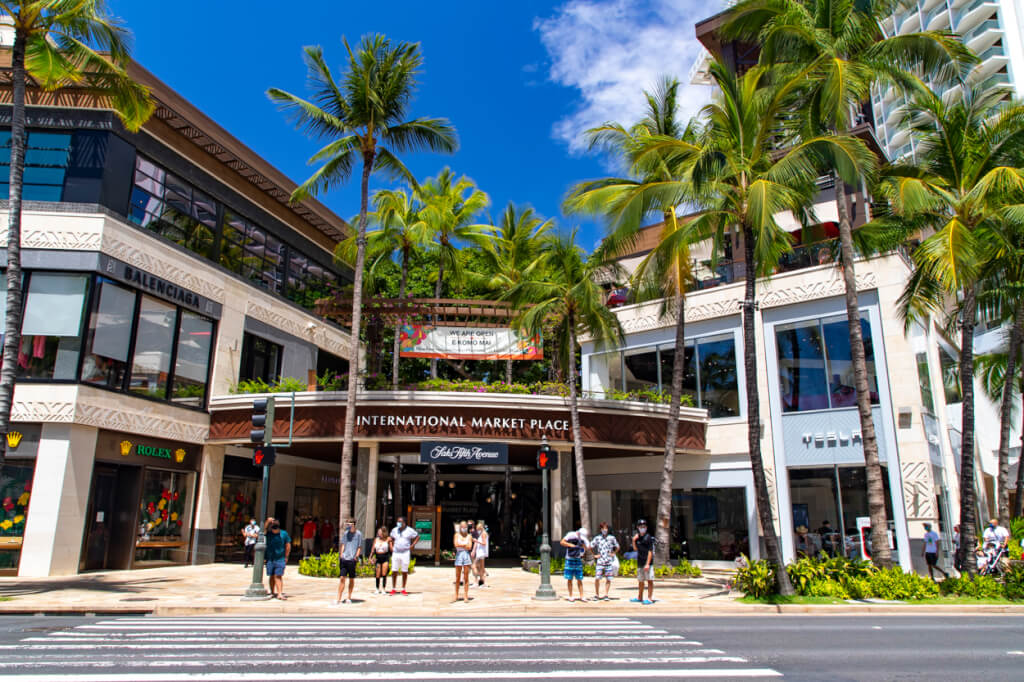 Masks Are Still Required in Hawaii
Very quickly after the CDC's surprise announcement, Governor David Ige released a statement maintaining the status quo here in Hawaii. That means you must continue to wear masks indoors and outdoors when social distancing isn't possible. Ige's rationale echos that of medical experts opposing the CDC's new guidance – you can't tell who is and isn't vaccinated. Another concern of the governors is that only 45% of Hawaii's population is fully vaccinated.
Sure, Hawaii's level of vaccination is among the best in the US. However, it's important to remember that Hawaii is not like other states. We can't easily get help if we need it. So, when hospitals reach capacity, that's it. And, yes, that's not a concern right now, but that's the point – we want to keep it that way. At the moment, Oahu continues to average around 50 cases per day +/- 10, and about a 2% positivity rate. But, we've also experienced a few surges over the past few weeks. Localized clusters on Oahu, Maui, and Kauai are fast and furious, causing Hawaii officials further concern.
If Not Now, Then When?
Hawaii doesn't have a specific target for doing away with mask mandates. However, at the moment, Ige is hinting that we'll likely keep the mask mandate until we reach 70% to 80% vaccination rates in Hawaii. Of course, as always, Lt. Gov. Josh Green disagrees with Gov. Ige. He'd like to see Hawaii fall in lock-step with the CDC. But it's hard to tell what Green actually thinks. In my opinion, all he seems to do is contradict, which is a political move. He knows many are unhappy with Ige, so he wants to distance himself from him since he's planning on running in 2024.
Final Thoughts
Hawaii isn't the only state to keep its mask mandate. California, Maine, Maryland, Massachusetts, Michigan, New Jersey, New Mexico, New York, North Carolina, Ohio, Rhode Island, Virginia, and West Virginia are not changing their current mask strategy for now. That means that these states are either keeping their mask mandates, for now, are reviewing the CDC's guidance before making a decision, or will lift their mandates in a few weeks. Do bear in mind, though, that even if federal and local governments lift their restrictions, businesses have the freedom to create their own mandates. So be sure to, not only check with individual states when traveling but check with individual businesses you plan on visiting too.