The Delta variant of the COVID-19 virus is wreaking havoc here in Hawaii. Currently, the islands are experiencing the worst surge we've seen since the start of the pandemic. As a result, Hawaii tightens capacity restrictions once again in an effort to slow the spread.
The current situation in Hawaii is no joke. For much of last week, we saw daily new case rates above 600 per day. That's not a lot compared to other parts of the country, but that's a lot for our small island state. What's more, our test positivity rate is currently at 8% on Oahu, with a statewide positivity rate of 7.3%. As you'll recall, a test positivity rate of 5% is largely considered the threshold in which community spread is low enough to reduce restrictions. That fact, combined with the strain our hospitals are now experiencing, is why we're seeing Hawaii strengthen our restrictions.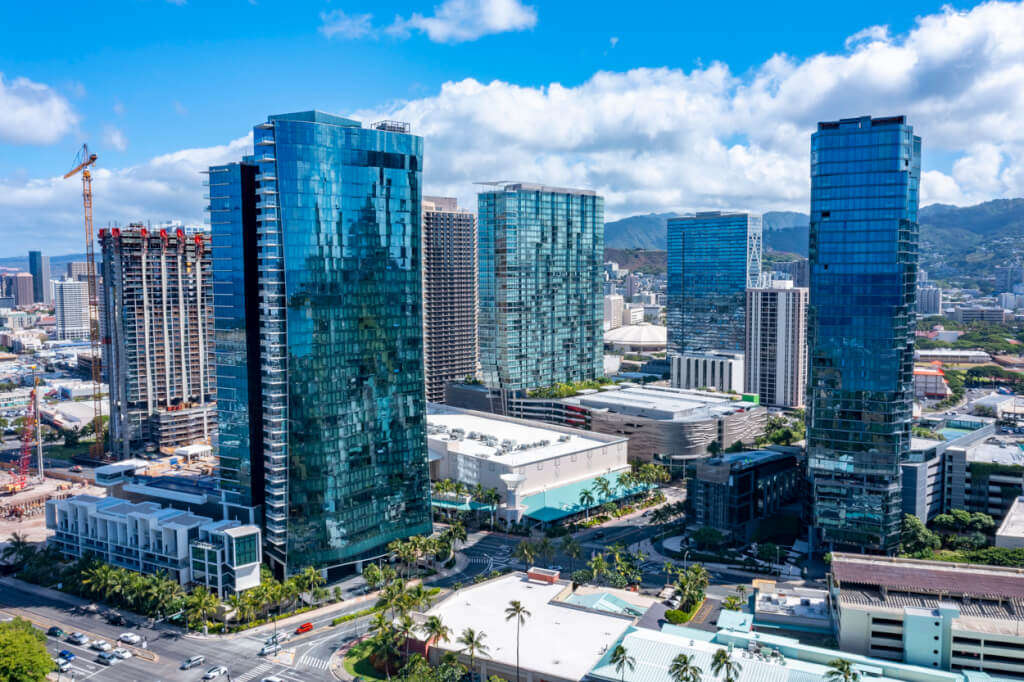 Hawaii Tightens Capacity Restrictions Once Again
During an announcement yesterday, Governor David Ige, together with all four county mayors, rolled back capacities statewide. His new executive order – which went into effect yesterday – slashes social gathering sizes down to 10 indoors and 25 outdoors. Indoor capacities at restaurants, bars, gyms, and churches are also seeing reductions to 50%. What's more, patrons at the establishments must keep their masks on at all times. For restaurants and bars, you must keep your mask on when not actively eating or drinking. Patrons at restaurants and bars must also remain in their seats except for using the restrooms – inter-table mingling is not allowed.
Professionally managed events such as weddings, conventions, etc., may continue. However, event planners must submit plans to county governments to seek approval for their mitigating efforts.
Governor Ige states that the restrictions will remain in place for at least four to six weeks right now. However, if they see things getting better quicker, the restrictions may loosen sooner.
Hawaii Safe Travels
Naturally, during the press conference, questions regarding Hawaii's Safe Travels program came up. However, officials are not planning any changes to the program at this time. That means all travelers can continue to enjoy test-free travel to Hawaii if they submit a valid vaccine passport. Why? According to Governor Ige, infections from visitors account for just 1% to 2% of all cases in Hawaii. The vast majority of cases in the islands are from community spread and unvaccinated kama'aina returning from out-of-state travel.
That said, Governor Ige did warn against forging vaccine cards/proof of vaccination. Though no numbers were provided, he says several violators have been caught and will be prosecuted to the fullest extend of the law. Remember, CDC vaccine cards are federal documents. Forging federal documents is a felony punishable with up to five years in prison and fines.
Final Thoughts
No one likes a return of more stringent restrictions, but at least we are not returning to a lockdown. In fact, Governor Ige is committed to not return to those types of restrictions, at least for now. However, the capacity cuts mean already difficult restaurant and bar reservations are only going to get harder to get for now. So, if you still plan on dining out in Hawaii, make sure you make arrangements as far in advance as you can. What's more, please be mindful of all our current rules and regulations. Hawaii residents, by far, are more conservative about the pandemic than elsewhere in the US. In fact, most Hawaii residents continue to wear masks outdoors despite the lifting of those restrictions.