With Hawaii on the cusp of allowing virtually anyone in the US to bypass our testing and quarantine requirements, let's go over how to create a Hawaii vaccine passport. The process, while fairly easy, is a little more convoluted than it needs to be.
Hawaii's vaccine passport system, like our pre-travel testing one, is only available via the Hawaii Safe Travels website. Any other site, especially ones that charge you a fee, are likely scams. So, before doing anything, make sure you're on the right website before you get started. Also, while my screen captures were taken on a computer, I highly recommend using a touchscreen device for this. I'll get into why in a little bit.

How to Create a Hawaii Vaccine Passport
Create a Trip
If you don't already have a Hawaii Safe Travels account, you'll need to make one, which is easy. Once complete, you'll want to select the "Trips" option, which is the first circle. You must do this option first, as you have to have a trip to attach your vaccine exemption to. I won't get into this portion in detail, though, as it's fairly straightforward. All you need to do is fill in the required information. That includes your personal information (name, contact, etc.) along with arrival information (airline, flight #), originating city information, and lodging information (including lodging name and confirmation number).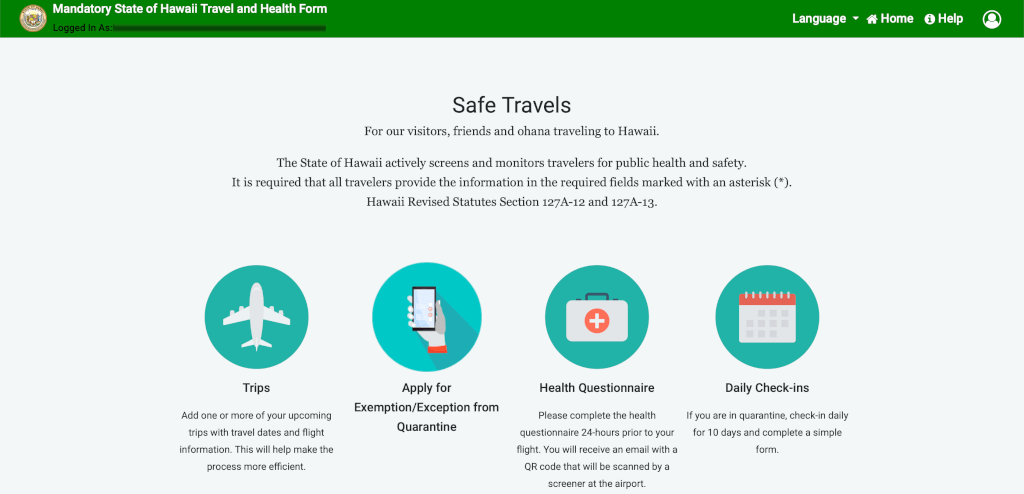 Apply for a Vaccine Exemption
Next, you'll want to return to the home screen and select the "Apply for Exemption/Exception from Quarantine" option, which is the second circle from the left.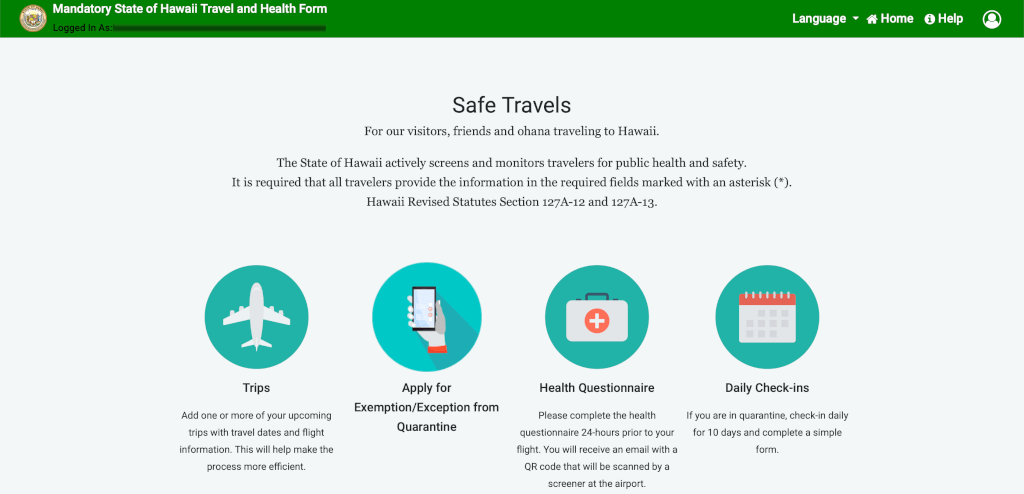 Once in this section, you'll then select the "COVID Vaccine Exception" which is the first circle. I tried using the CommonPass Exception, but that didn't work for me. Your vaccination site must participate with CommonPass to be able to use them – my provider doesn't.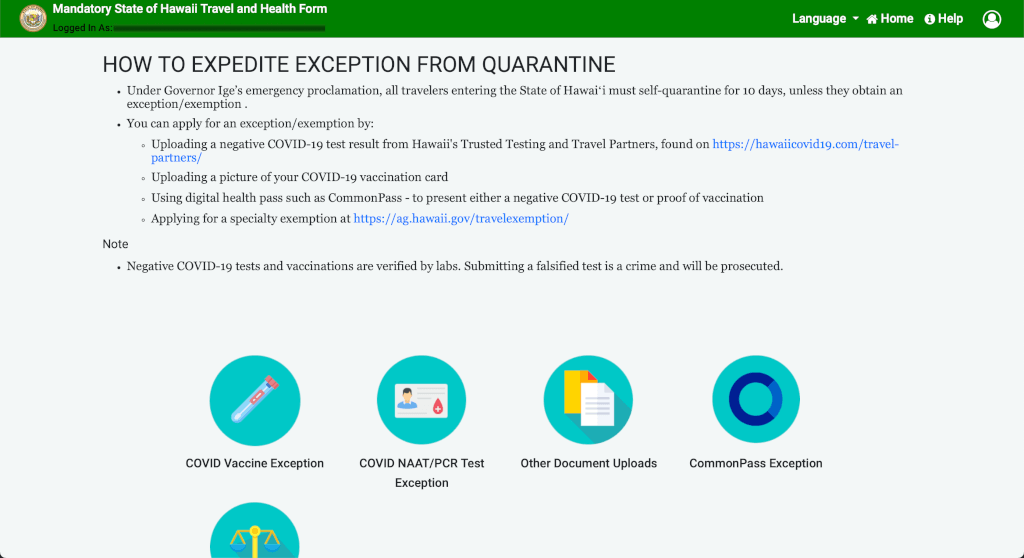 After entering the COVID Vaccine Exception section, you'll need to acknowledge the vaccine information section and then hit the "Upload CDC Covid-19 Vaccination Card button. But, you won't actually upload your card yet.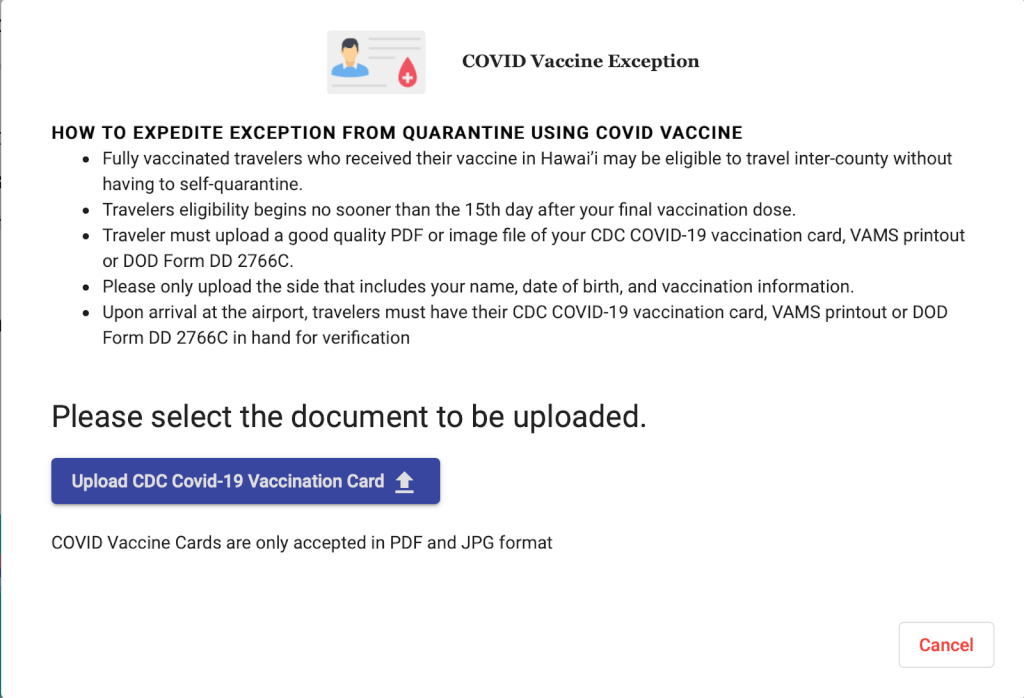 Next, you're going to select a trip for which you're applying for an excemption for. After this, you'll need to sign the acknolwedgement on this page. Signing requires you to either use your mouse, a trackpad, or touchscreen. Touchscreens are, by far, the easiest option here, in my opinion.
Next, you need to provide the name and location of your healthcare provider. They aren't all that specific here, so I just used the name of the hospital I went to along with their city and state. Once again, you're going to have to sign again.
The following step is where you'll finally use your vaccine card. Here, you need to provide all information about your vaccine, including dose dates, lot numbers, and administration state. This is also the step in which you'll finally upload a photo of your card. You'll also need to sign yet again here.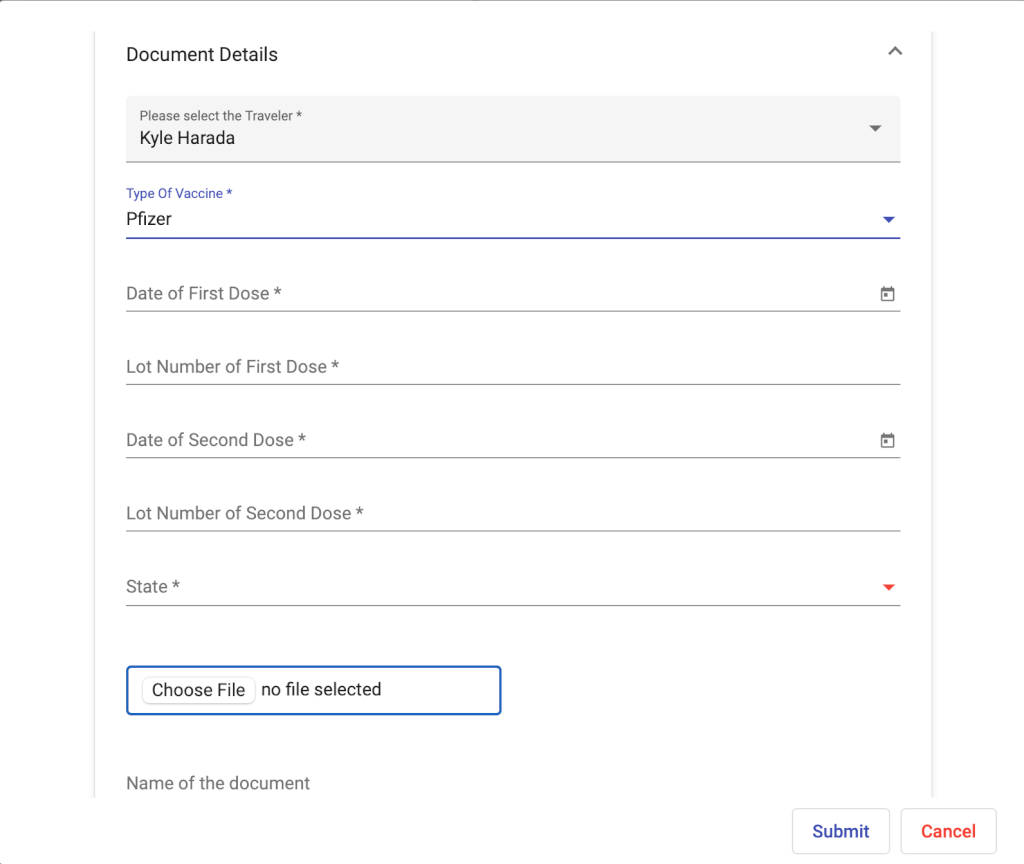 After complete this step, there's one more acknowledgement you'll need to sign and that's it. All you need to do after this is remember to bring your vaccine card with you and prevent it at the screening station.
Final Thoughts
At the moment, this system remains available for those vaccinated in Hawaii only. In fact, that's the only option available when filling in your vaccination information. However, that'll change on July 8. So, for now, sit tight – it's only a week and a half more till then. But once things are ready, travel to Hawaii will get a whole lot easier!