With the pandemic situation worsening, Hawaii's Governer announced new Hawaii travel restrictions, while Ko Olina Resort announced that it's closing to the general public.
Hawaii Travel Restrictions
At the urging of Hawaii's Lt. Governor, the Legislature, the Honolulu City Council, and a number of doctors and medical professionals, Governor David Ige announced a mandatory 14-day quarantine period for all travelers arriving in the islands. This order applies to both visitors and residents and goes into effect on Thursday, March 24.
Ko Olina Resort Closing to the General Public
Officials from Ko Olina Resort Community Association and Ko Olina Resort Operators Association announced the closure on Saturday, 3/21. The official statement says that the shutdown is effective as of Tuesday, March 24. Further, they say the action is to protect the health and safety of the entire resort community and impacts Disney's Aulani, Four Seasons Oahu, Ko Olina Golf Club, Ko Olina Marina, resort-based activities and activity desks, wedding chapels, lagoon beaches, restrooms, and all parking lots. Marriott's Ko Olina Beach Club will remain open at this time.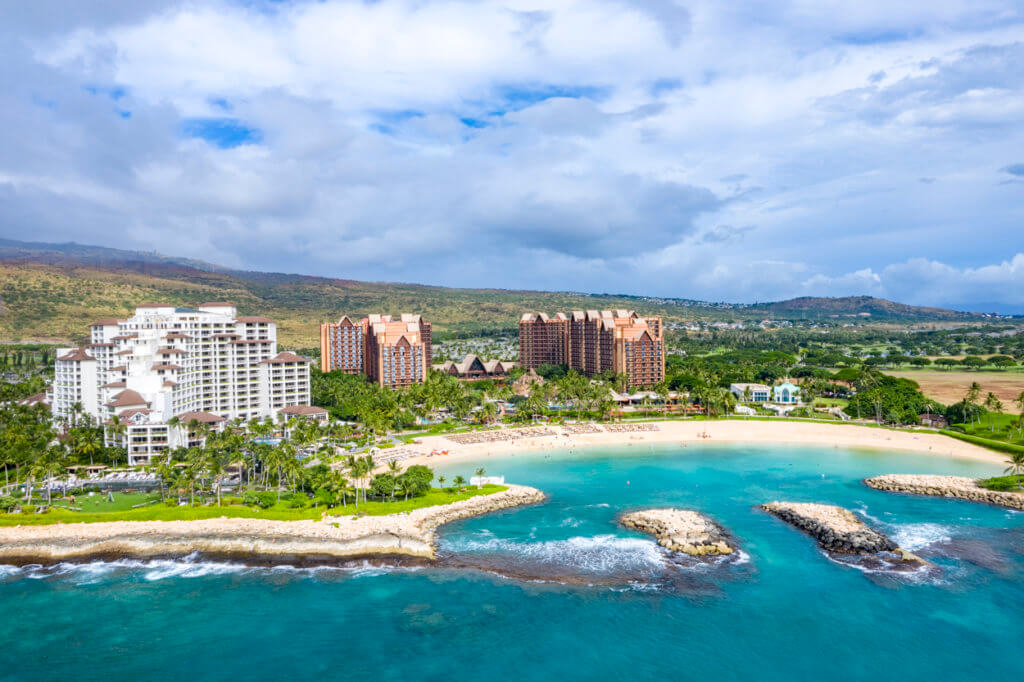 The reason for the action, according to the Honolulu Star-Advertiser, stems form issues that arose thanks to the closure of all public parks in the state. According to area City Council Member Kymberly Pine, resort officials say the closure of public parks drove a flood of people to Ko Olina for beach access. So much so that there are lines for the restrooms and crowding on the beaches. Social distancing, even in this outdoor environment, isn't possible thanks to the crowding. As a result, the resort is closing to stave off a potentially disastrous public health situation.
Aulani
Disney Aulani is asking all guests to vacate the property by Tuesday, March 23, at 5 pm HST. They did say, however, they'll work with guests as needed on a case-by-case basis.
All impacted reservations for hotel and DVC guests that have not started before the closure date will be proactively canceled by Disney. They're also waiving all fees and points redeposit restrictions. Disney asks guests that fit into the above criteria to not call, as doing so may overload their call centers.
Four Seasons Oahu
At the time of this writing, Four Seasons Oahu has yet to update its messaging. Prior to Ko Olina's blanket announcement, they already closed their restaurants and spa.
Hawaii Travel Restrictions + Ko Olina Closing, Final Thoughts
If anyone is still in doubt regarding the severity of the situation, know this. As of this writing, the number of cases in the US is exploding – we're now 3rd in the world for the most confirmed cases. On Friday, we ranked 5th. And, again, I don't care if you think you're safe and won't die. This is about the rest of your family, your community, our nation, and our entire species. These latest moves by the State of Hawaii and Ko Olina Resort simply emphasize this fact. So, stay home and stay safe. The quicker we can get through this, the quicker we can all get back to traveling and having fun.