The moment so many has been waiting for is finally here – the Hawaii vaccine passport begins today! Along with the vaccine passport program, though, comes a number of other changes that impact both visitors and residents alike.
Unfortunately, Hawaii didn't fully vaccinate 60% of its population by July 4th as was originally projected. Vaccination rates slowed to just 3,000 doses per day once again, meaning we only hit about 58% by yesterday. Despite this, we're moving ahead with our reopening plan and will open up our vaccine program today.
Hawaii Vaccine Passport Begins Today
Hawaii's vaccine-driven reopening plan has three different tiers. The first of these we reached at the time the requirements were announced. That first tier saw the return of unrestricted inter-island travel, along with vaccine passports of those vaccinated in Hawaii. While this change was great for residents, it didn't do much for visitors. And with more visitors making their way to the islands than before the pandemic, you can see how that'd be problematic. That, however, changes today.
Since Hawaii now vaccinated 60% of its population, we're moving on phase two of our reopening plan – trans-Pacific vaccinee passports. As covered before, US residents that have completed their full vaccination in the US can set up a vaccine passport with Hawaii's Safe Travels program. Doing so allows those travelers to bypass both pre-travel testing and mandatory quarantines. But, of course, if you can't or don't want to get vaccinated, those two options remain for now.
Today, however, is not only the first day of the expanded vaccine passport program, but it's also the first day those not vaccinated in Hawaii can set up their passport too. The process isn't too bad, but as I've said in my how-to guide, it is a bit, uh, overly complex. Especially since we now know that the authenticity of the cards isn't even being verified. So, to me, this whole thing is just stupid. We know counterfeit cards are a growing issue across the country. So, if we're going to have the program based on the honor system, why have it at all?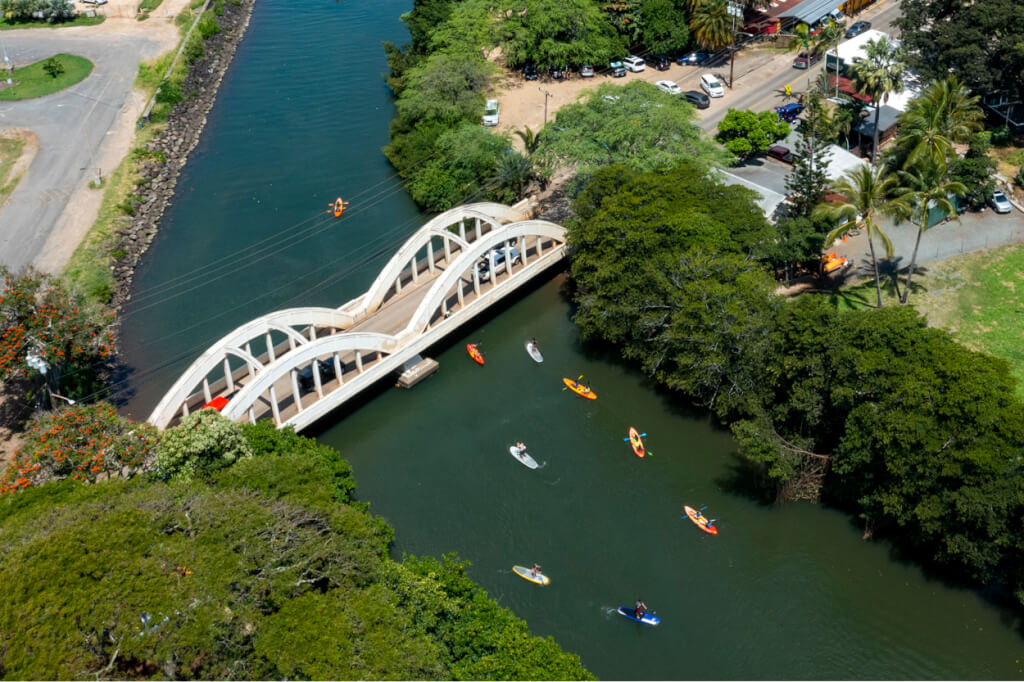 Vaccine Passports and Children,
All other rules in the Hawaii Safe Travels program are remaining the same. As a result, children under the age of 5 are exempt from testing and vaccination requirements. However, since vaccines are only authorized for use in those 12 and up, anyone traveling with children between the ages of 5 and 12 will need to get them a pre-travel test. Failure to do so will continue to result in a 10-day mandatory quarantine.
Other Changes
Along with the vaccine passport program's kick-off, we're seeing other restrictions loosen beginning today too. Most notably, capacity limits are increasing. That means, beginning today, the indoor gathering limit increases to parties of 25, while outdoor gatherings get a bump to 75. Restaurant capacities also get a boost to 75%. However, don't expect that to improve wait times or availability. Social distancing measures aren't changing, meaning the capacity increase isn't changing anything. Stupid, I know. But, it is what it is.
Kauai Resort Bubbles
Also changing today is Kauai's restrictions. Today, the garden isle moves to Tier 6 of their reopening strategy, bringing with it the capacity changes reflected in the prior section. However, the move to Tier 6 also sees an end to a uniquely Kauai measure – resort bubbles. The program started as a way to allow visitors to roam freely around participating resort properties. This gave them more freedom than other islands, while also keeping the community safe. But, with vaccination rates being what they are today, Kauai Mayor Derek Kawakami says that the program is no longer necessary.
Final Thoughts
These changes are certainly good news for the throngs of visitors now making their way to the islands. However, it's important to note that Not everything here in Hawaii is changing. Masks, for example, remain mandatory in all public indoor settings. What's more, while no longer required outdoors, you'll find that the vast majority of Hawaii residents continue to wear them anyway. But, of course, the big news here is that – as long as you're fully vaccinated – you no longer need to go through the hassle of getting tested to visit Hawaii.
As far as when we'll see the elimination of all restrictions goes, that remains at the 70% vaccination level. Seeing as how we failed to reach the 60% mark by today, I wouldn't expect us to reach 70% any time soon. In fact, the latest official projections say we'll probably hit the mark sometime in September to October. Ever the political opportunist, Lt. Gov. Josh Green says that won't happen until October – November and implores Gov. David Ige to make changes to the plan now. But, we'll see what really happens.