Is there going to be a Hawaiian Airlines card annual fee increase for existing cardholders?  The "new card" launch yesterday sure seems to hint at an increase.
A few weeks ago, existing Hawaiian Airlines World Elite Mastercard cardholders received communications regarding their benefits.  And while those benefits are a massive upgrade to what's currently offered, they still don't make the card all that competitive.  In fact, in my comparison, the card is still the least competitive of them all.  However, a great improvement is still a great improvement.  And, as the communications states, the upgrades wouldn't trigger an annual fee increase.  But that doesn't seem to be entirely correct.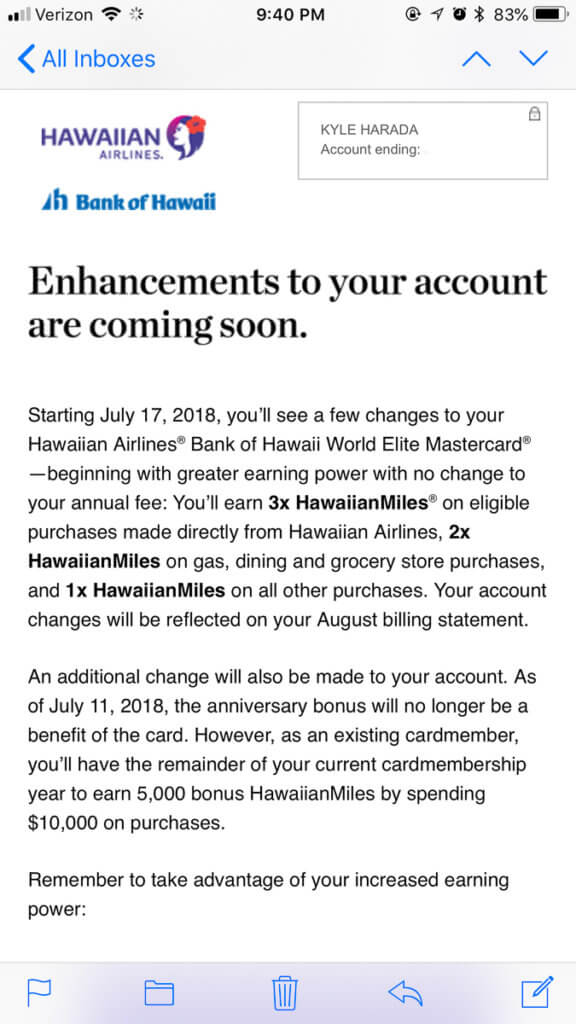 The New Hawaiian Airlines World Elite Mastercard
Why do think the annual fee won't stay up, despite the communications?  Because, yesterday, an "all-new" card was launched by Hawaiian Airlines, Barclays, and Bank of Hawaii.  The new card comes with a new selection of designs, inspired by the Airline's new "maile" livery.  And, of course, they come with the same enhanced benefits existing cardholders are receiving next week.  However, the new card has a higher annual fee.  In fact, Hawaiian Airlines's own press release says the annual fee going forward will be $99.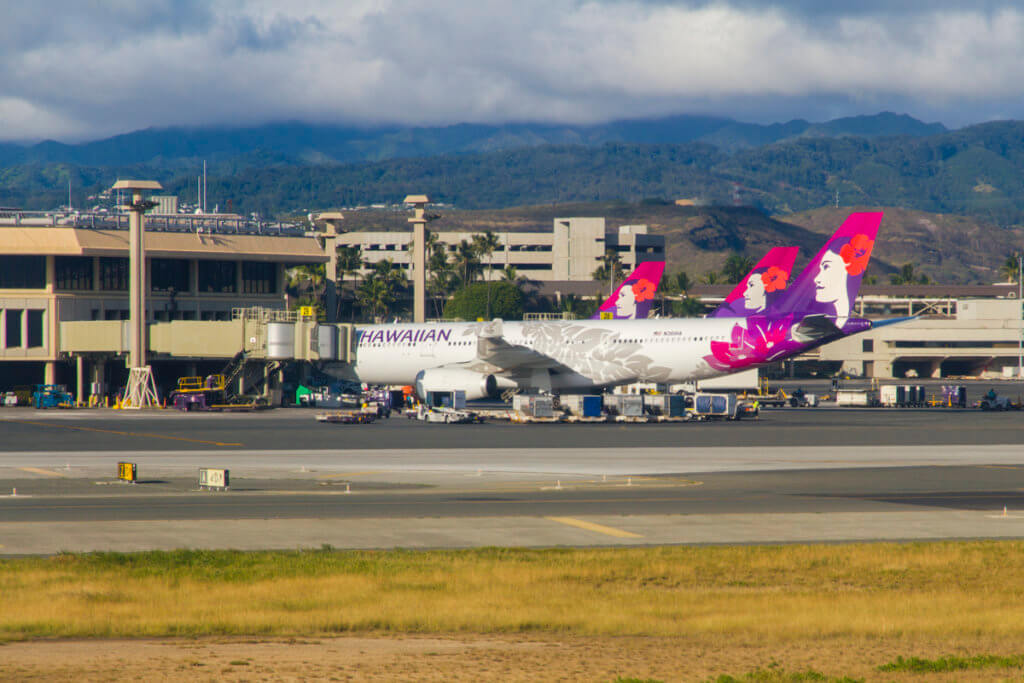 But the new annual fee comes with an enhanced signup bonus for new cardholders, sort of.  You see, previously, the signup bonus was 35,000 miles for spending $1,000 during the first 90 days.  However, going forward, the signup bonus will be 50,000 miles for spending $3,000 within the first 90 days.  But the 50,000 mile offer is one that's been available for some time now when booking travel with Hawaiian, or via in-flight offers.  There have also been offers with bonuses as high as 60,000 miles with the lower spending threshold.  So while this is still a good offer, it is still a devaluation compared to what was previously offered.
Also, the checked bag benefit will still grant the first checked bag free for the primary cardholder only.
Hawaiian Airlines Card Annual Fee Increase
Honestly, an annual fee increase to $99 isn't that big a deal; it's just $10 more.  And, I recently found out that, like American Express, the new Hawaiian Air Mastercard will now offer free ShopRunner membership too.  So if this is something you're already paying for as a standalone service, then the new annual fee is easier to justify.  But if you don't already use ShopRunner, then the new annual fee further weakens the card's value proposition.  I mean, their checked bag waiver is the most restrictive of all major airlines' checked bag benefit.  So, a better card would be the Alaska Air Visa Signature, as the $75 annual fee gets an annual companion certificate ($99 + taxes and fees) and free first checked bag for up to six travel companions.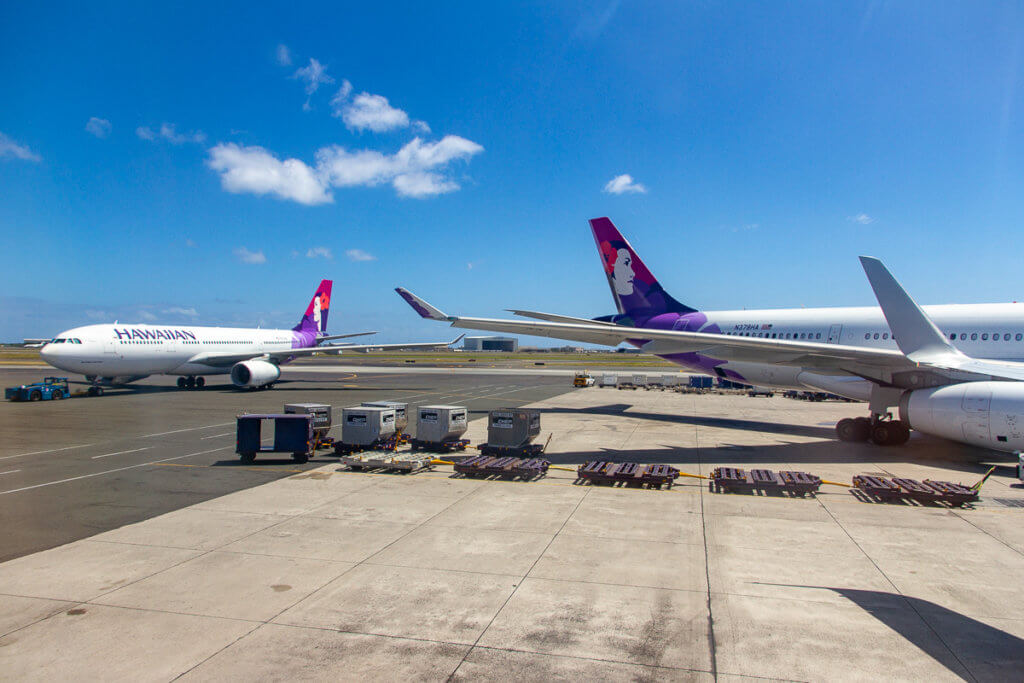 As for existing cardholders, I'm sure your annual fee will, in fact, remain $89, at least for this year.  I wholly expect the annual fee to increase to $99 during your 2019 cardmember year, though.  And when it does, you'll have to ask yourself if in-fact the card continues to be worth it.  Especially with better options out there.
Oh, and despite the new cards launching yesterday, Bank of Hawaii's website is still presenting the old product.