For a while now, Hawaii's hometown carrier called Terminal 5 home at Los Angeles International Airport. That won't be the case come tomorrow, though, as Hawaiian Airlines changes Terminal at LAX.
I recently flew Hawaiian out of Los Angeles for the first time in years – hell, maybe even ever. And while I'll cover the entire experience in a future post, I will say that I'm not a fan of LAX's Terminal 5. It's not terrible, but it isn't nice, either. I especially hated the fact that we couldn't see our plane at all from the gate. So, news of them moving is great to me.
Hawaiian Airlines Changes Terminals at LAX
So, the big question now is, where in LAX is Hawaiian moving to? I'm happy to report that Hawaiian is relocating to the Tom Bradley International Terminal (TBIT). Unfortunately, they're moving into the West Gates (midfield terminal) at TBIT. So, on the one hand, Hawaiian and its passengers are getting a massive upgrade. But, on the other hand, the new terminal is a bit less convenient too.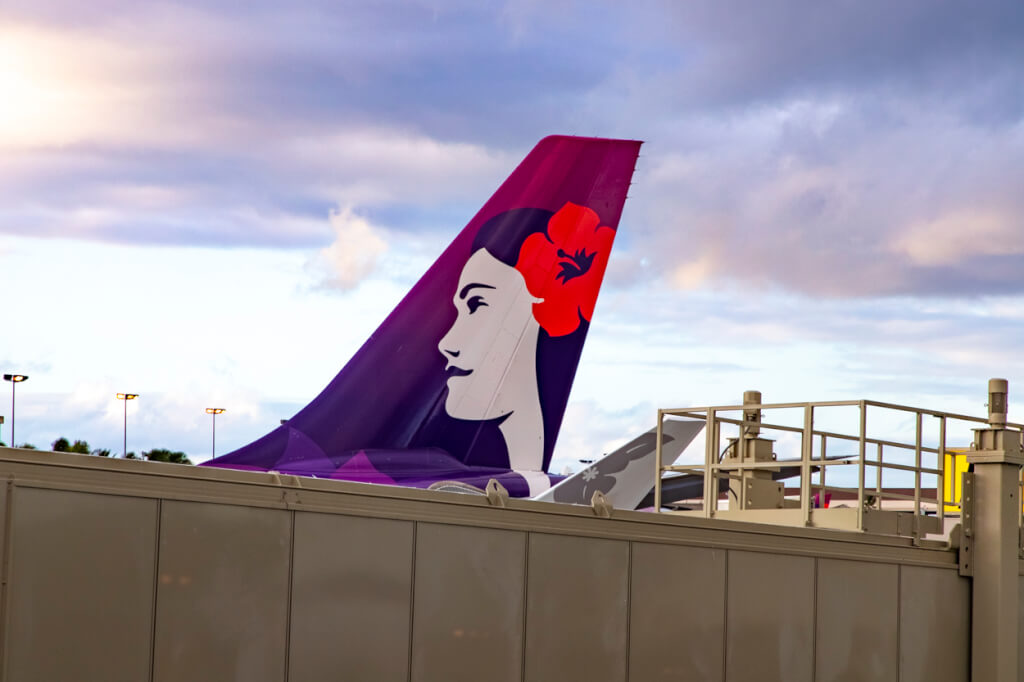 West Gates
Luckily, the West Gates don't require to use of shuttle buses to get to. That said, the walk from the main terminal at TBIT to West Gates is a bit long. In fact, Hawaiian Airlines is warning passengers to budget 15 minutes for that walk over. What's more, when you get there, there isn't much in the way of amenities. Stunningly, for a newer terminal, there aren't any restaurants, shops, or lounges there at all. Those are all in the main TBIT terminal. That said, there are sterile corridors connecting to Terminals 4 through 8 too. Plus, TBIT's main terminal does offer a plethora of options for travelers.
Amenities
While TBIT West Gates is an amenity wasteland, the main terminal is home to many. Unfortunately, there are no Priority Pass lounges in TBIT. But what it lacks in free lounge access, it more than makes up for in restaurants. For example, TBIT is home to an Umami Burger and an 800 Degrees Pizza. Sure, those options might not be as interesting as other airports, but they're far better than what we've got at my home airport. They're also better than the options in Hawaiian's old Terminal 5.
Final Thoughts
So when does this change take effect? Tomorrow, Tuesday, October 12. And when it does, Hawaiian will be joining a very small number of domestic airlines at the primarily international terminal. The other domestic airlines that do operate at TBIT, though, are quite an interesting collection. For example, both Frontier and Sun Country operate out of TBIT, though Sun Country uses check-in lobbies and baggage claims at Terminal 1. Delta and JetBlue also use the terminal, though JetBlue uses TBIT exclusively for international flights.
For its part, Hawaiian operates six flights per day at LAX – three to Honolulu and one each to Lihue, Kahului, and Kona. All six of these flights will, as of tomorrow, shift to TBIT. So plan accordingly if you're flying out of LAX.