I'm a fan of Pieology here in Hawaii, both in concept and taste.  So, naturally I wanted to try 800 Degrees Pizza in Vegas.
Following our trip out to the Hoover Dam, Mrs. Island Miler and I turned back toward Vegas.  We actually went straight back to the SLS Las Vegas to grab a bite to eat at 800 Degrees Pizza.
What is 800 Degrees Pizza?
If you're familiar with build-your-own pizza places like Pieology, then the 800 Degrees Pizza concept isn't something new.  But what differentiates 800 Degrees from the rest is the quality of ingredients used.  Don't get me wrong, Pieology is great and I do love it, but the ingredients on offer at 800 Degrees are far more upscale.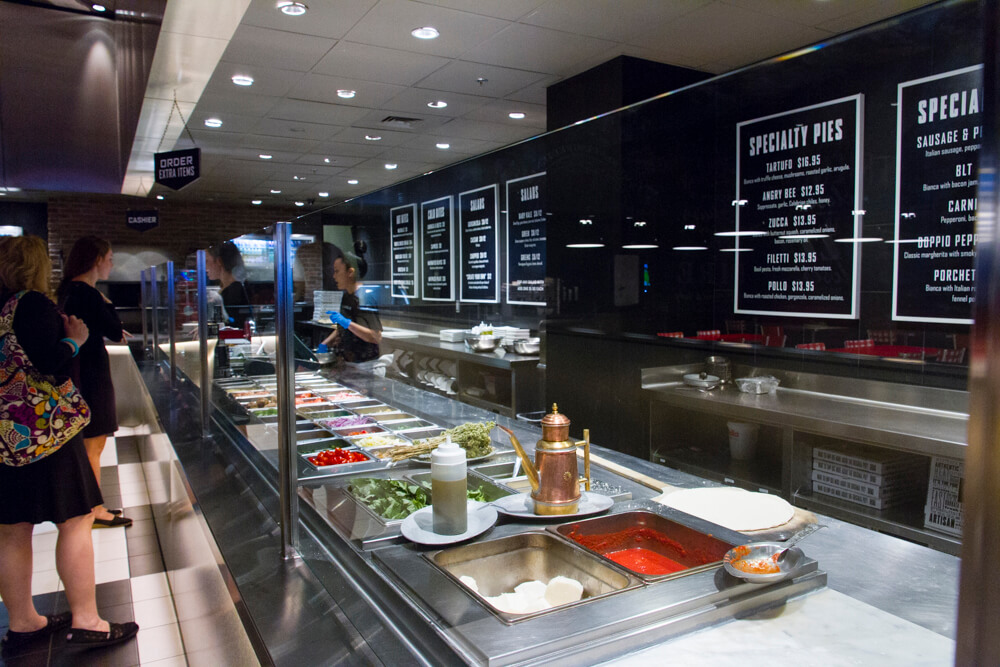 Here you have options like Italian truffle cheese, buffalo mozzarella, prosciutto di parma, kalamata olives, shrimp, and more.  It's more gourmet, if you will, compared to similar establishments.  Oh, and did I mention that their pizzas are cooked in a wood-fired brick oven?
Service
The restaurant was fairly empty when we arrived, but the service was still pretty slow.  Staffing levels were a little low, so this was understandable.  Especially since creating your pizza in this fashion is a bit time consuming.  That being said, some of the employees we interacted with were, well, not happy to be there.  Some others were pretty friendly, though.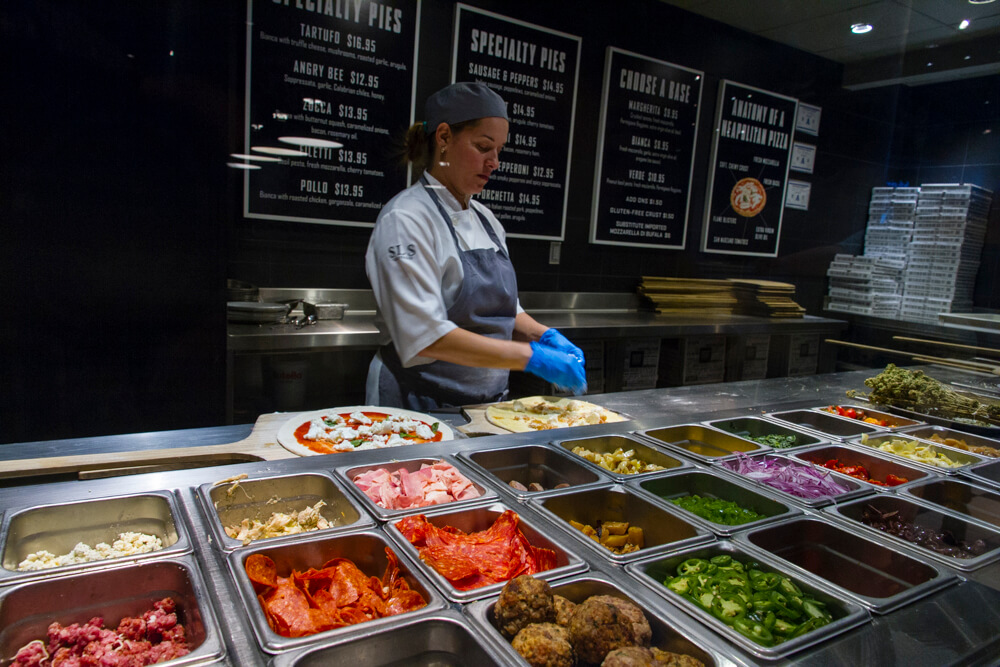 Food
Pizzas made with quality ingredients in a wood burning oven?  Pretty hard to go wrong there.  So me being me, I kept things simple.  For my order, I got the Margherita Pizza, upgraded to buffalo mozzarella, and added porchetta.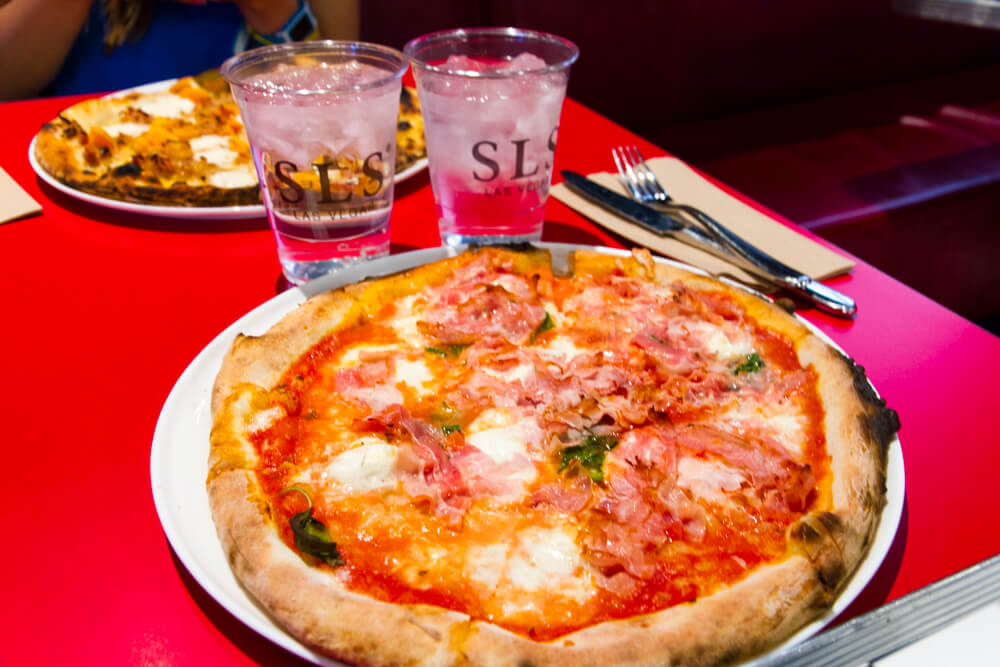 Would you look at that slightly charred crust!  As expected, this pizza was a little runny, thanks to the moisture content of the buffalo mozzarella.  But that's how an authentic Neapolitan Pizza is supposed to be.  And as simple as the pizza looks, its was really delicious.  The tomato sauce had great flavor, the mozzarella was nice and rich, and the porchetta added a meaty punch.  But, I wish I kept the pizza completely simple and left of the porchetta.  That way it would be a true Neapolitan Margherita Pizza and would let the quality of the ingredients really shine through.
Mrs. Island Miler, on the other hand, ordered one of the Chef's Specialty pizzas.  Called the Zucca, this pizza takes a Bianca base (cheese + olive oil) and adds butternut squash, caramelized onions, bacon, and rosemary.  This was a somewhat unusual order for either of us, since we both love sauce on our pizzas, but the Zucca was really good.  Then again, how can bacon, onions, and butternut squash not be good?
800 Degrees Pizza Final Thoughts
I was fairly certain I'd like 800 Degrees Pizza before I even tried the place.  The caveat to me, however, would be the actual quality of the ingredients and the sauce.  Thankfully, both were really good, and overall both Mrs. Island Miler and myself liked 800 Degrees quite a bit.  It is admittedly on the pricier side, especially when compared to Pieology, but you do get what you pay for.  I did forget to mention, though, that unlike Pieology, there isn't a fixed price.  Different ingredients carry different prices instead of it being an all for one, so do keep that in mind if you decide to dine.  It is, however, someplace I wouldn't hesitate to visit again in any of its markets around the world.
My First Las Vegas Adventure
Flights
Car Rental
Hotels
Dining
800 Degrees Pizza
Activities/Sights