Despite the difficulties brought on by the pandemic, Hawaii's largest airline remains committed to its in-flight dining program. In fact, they're looking to keep things interesting as Hawaiian Airlines introduces new chefs for all classes of services.
For several years now, Hawaiian Airlines has had an executive chef and a featured chefs program. The idea here is to provide passengers with a unique taste of the islands when traveling to and from Hawaii. Theif first executive chef was Chai Chaowasaree of Chef Chai, followed by Chef Lee Ann Wong of Bravo's Top Chef fame. But, now, Hawaiian is introducing its first-ever Executive Chef Team.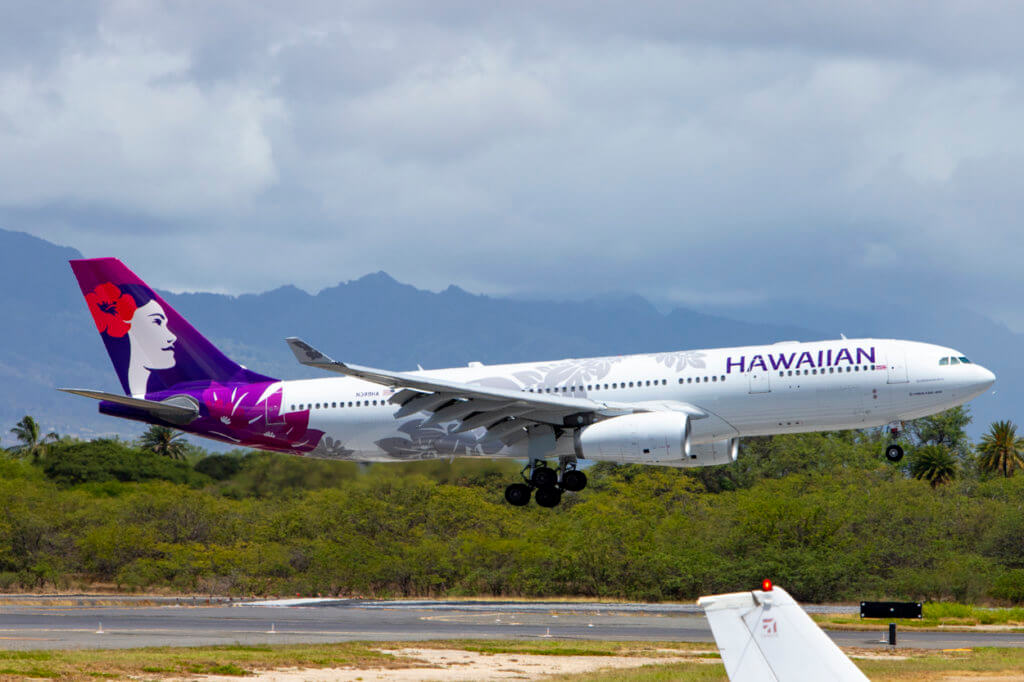 Hawaiian Airlines' New Executive Chefs
Hawaiian's new executive chefs are the husband and wife team behind Honolulu's MW Restaurant, Chefs Wade Ueoka, and Michelle Karr-Ueoka. For those that aren't familiar, MW Restaurant is an upscale restaurant that takes local favorites and elevates them. On their menu, you'll find dishes such as Mochi Crusted Kona Kampachi, Unagi and Butterfish Arancini, Beef and Foie Gras, Tropical Fruit Creamsicle Brulee, and Hawaiian Crown Banana Creampie, among others. This, to me, makes them uniquely qualified for this task.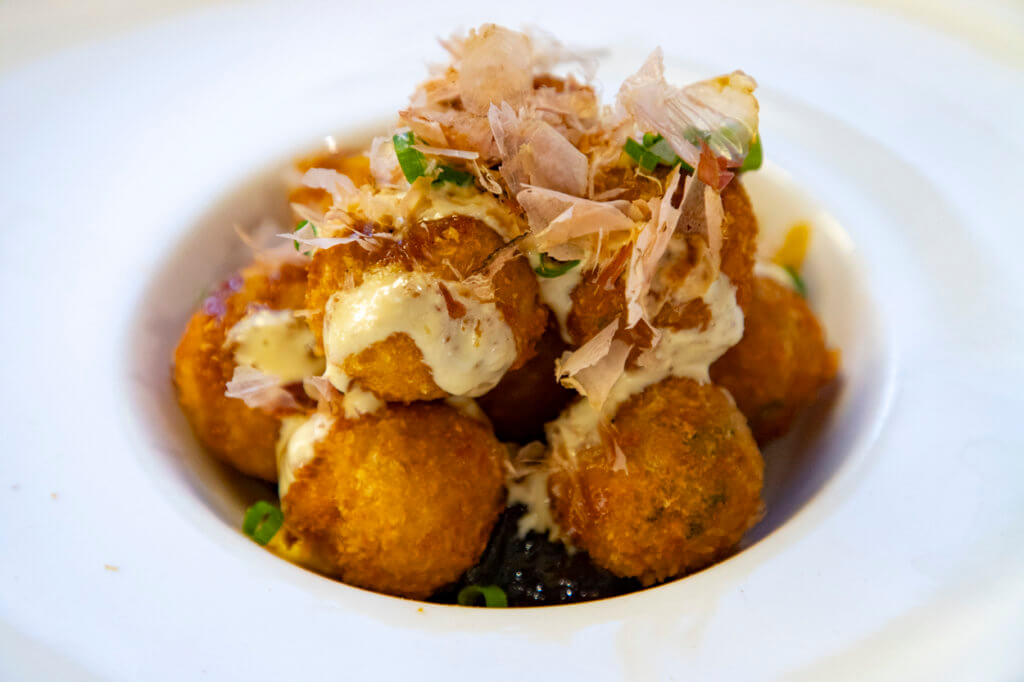 New Featured Chefs Cohort
Joining Hawaiian's new executive chefs is an all-new cohort of featured chefs. This new cohort prepares meals for first class passengers between Hawaii and North America, and all cabin classes between Hawaii and South Korea. Like the previous cohort, they'll be rotating through over the next two years and include:
Robynne Maii of Fete in Honolulu – December 2020 to May 2021
Dell Valdez of Vein at Kakaako – June to November 2021
Jason Yamaguchi of Mugen Waikiki – December 2021 to May 2022
Chris Kajioka of Restaurant Senia/Miro Kaimuki/The Restaurant at Hotel Wailea/Papa Kurt's/Hau Tree/Waicoco/Bar Maze – June to November 2022
Chang-Wook Chung of Kumsan Restaurant, Seoul, South Korea – 2016 to 2022
As you can see, Chef Maii has already begun her time as Hawaiian's featured chef. Known for her new American cuisine at Fete, Chef Maii's current menu includes dishes such as Fete BBQ Chicken, Roasted Red Pepper and Corn with Steamed White Rice garnished with Green Onion and Sesame Seeds, and is featured on flights from Hawaii to the Mainland. I'm a little disappointed that her menu features a dessert from La Tour and now one from Fete, but it is what it is.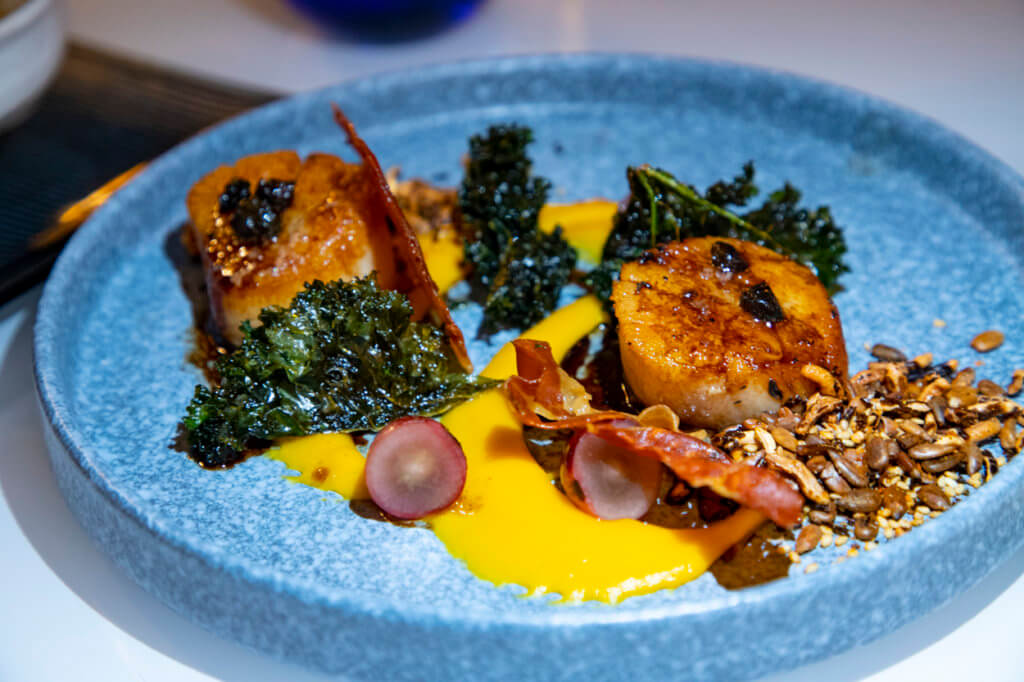 Hawaiian Airlines Introduces New Chefs, Final Thoughts
Being that this change is relatively new, it appears that Chef Lee Anne Wong's menu is still being served on flights to Hawaii. When the menu does change over to Chefs Wade and Michelle, I hope they'll include desserts by Chef Michelle. That said, I've never flown first on Hawaiian. So, clearly, I'm the last person they should listen to. Either way, I think these changes are great and I can't wait to see what Chef Chris Kajioka comes up with.