Last updated on January 13th, 2019 at 03:55 pm
At Hawaiian Airlines' recent investor day, CEO Peter Ingram told investors that Hawaiian Airlines is a premium airline. Say what? I don't quite agree with that statement. Let's cover why.
Why Hawaiian Could be a Premium Airline
Now, depending on how you look at the airline, Hawaiian could be considered a premium one. After all, Hawaiian offers lie-flat seats in business class in all of its Airbus A330s. Plus, their business class menus are developed by some of Hawaii's best chefs. Further, Hawaiian offers complimentary meals in economy and has seatback IFE on all of its A330s too.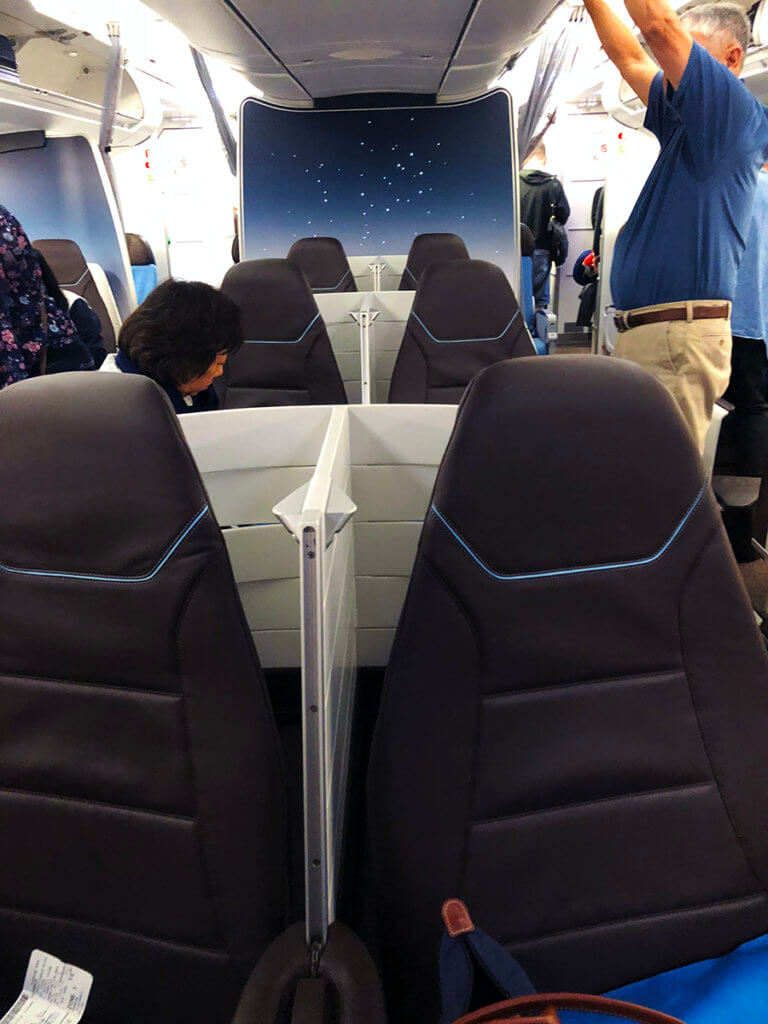 Why Hawaiian isn't a Premium Airline
Lack of Upkeep
While the above features are all well and good, there are a number of issues with the Airline, in my opinion. For one, up until the beginning of 2019, Hawaiian continued to operate dreadfully dated Boeing 767-300s. And it's not the aircrafts' age that's the issue. Rather, it's the fact that Hawaiian never refurbished the 767 feet's interiors. That's in stark contrast to Delta's equally old 767s.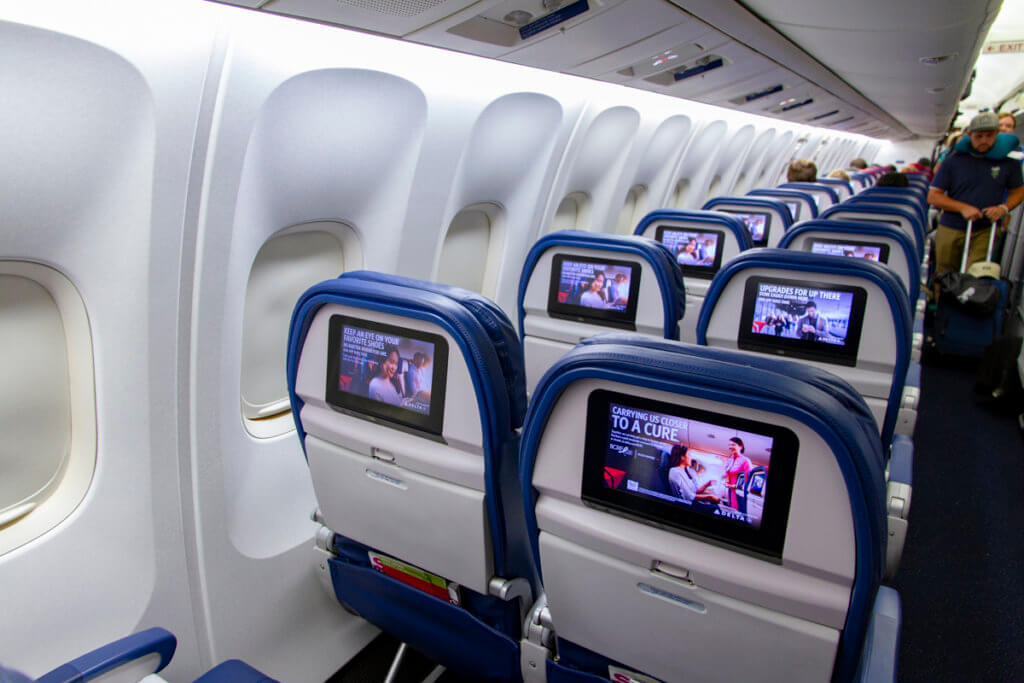 Complimentary Meals That Are a Joke
Of course, the point that Hawaiian likes to tout most is that they continue to offer complimentary meals to all passengers. And while that's true, the meals are terrible. In fact, I'd rather pay for Delta or Alaska's for-purchase economy class meals rather than have Hawaiian's complimentary junk. Further, Hawaiian doesn't provide complimentary meals on all red-eye flights. Instead, passengers get a pillow and a blanket, which is nice, but still. No breakfast at least?
Nickel and Diming
Although Hawaiian has seatback IFE installed on all Airbus A330s, they nickel-and-dime you to use them. Absolutely zero TV shows or movies are available for free! But guess what? Even garbage airlines like American offers a collection of complementary content! And, Hawaiian's new Airbus A321neos don't have seatback IFE at all. They do have wifi streaming onboard those aircraft, though (correct me if I'm wrong) you still have to pay to access content. I've never flown these aircraft, so I don't know. Oh, and the A321neos don't have lie-flat seats either.
Other Issues
Other issues with Hawaiian Airlines are its service and lack of connectivity. Service with Hawaiian is very hit or miss, in my opinion. Oh, and they definitely don't make it easy to sleep on their red-eye flights. Plus, Hawaiian is horrible at providing updates during delays, which are becoming more and more common with them. And, if you've ever flown a Hawaiian flight, you'd know that they have no onboard internet connection, whereas almost everyone else does.
Hawaiian is a Premium Airline, Final Thoughts
Despite offering a ton of lie-flat seats between the Continental U.S. and Hawaii and continuing to offer complimentary meals in all cabins, Hawaiian isn't a premium airline, in my opinion. They need a lot of work when it comes to service, they need to start offering free video content onboard, and they need to become more informative. I mean, has anyone from Hawaiian ever flown with Delta or Alaska? But, given Hawaiian's opinion on itself, I'm very curious to see how the Airline will outfit its 787 fleet. Will the Dreamliner be better equipped than the A330? Or is Hawaiian going to cheapen out there too? After all, the A320neo's are outfitted in the same spartan way as Alaska Air's fleet, minus internet connectivity and standard power outlets. Oh, and Alaska's service is far better than Hawaiian's.