Hawaiian's network expansion has been quite interesting in recent years, though not as interesting as the new route that was announced on November 30, 2022 – Hawaiian Airlines to serve the Cook Islands.
The Cook Islands is a collection of 15 islands (all of which can fit comfortably inside of Lanai) in the South Pacific between French Polynesia and New Zealand – though they're geographically closer to the former. Politically, the Cook Islands are closer to New Zealand, as they were part of New Zealand until 1965. As such, their economy is based on the New Zealand dollar, and the two dominant languages are English and Maori. Like Hawaii, its economy is largely dependent on tourism.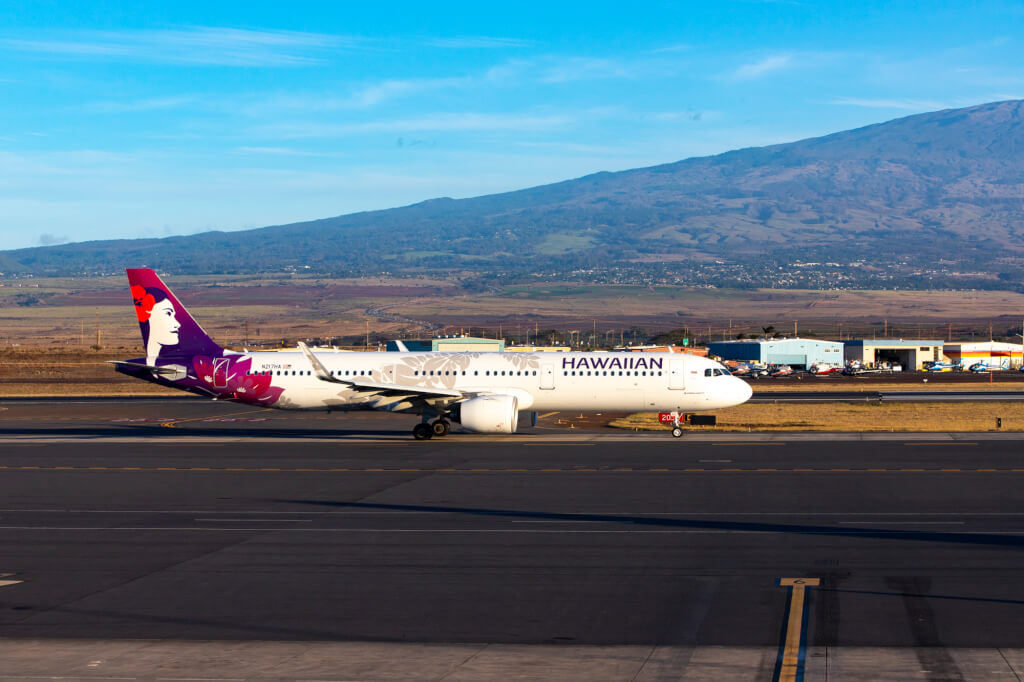 Hawaiian Airlines to Serve the Cook Islands
Lately, it seems like Hawaiian has been getting into markets that are similar to Hawaii. First was Orlando, which came and went quickly. Now, they're going to try their luck with the Cook Islands, which is an interesting choice given their similar climate, low population, and lack of infrastructure. This is especially true when you consider that before COVID-19, the islands saw, at most, around 187,000 visitors per year. For comparison, Hawaii saw around 900,000 visitor arrivals per month in 2019.
Crazy, right?
Regardless, Hawaiian will serve the Cook Islands beginning on May 20, 2023. The Airline's goal is to provide one-stop connections from its 15 Continental U.S. cities to Rarotonga – the main island in the Cook Islands. Flights will operate once weekly on a 189-seat Airbus A321neo as follows:
HA495 departing HNL on Saturdays at 4 pm HST, arriving in RAR the same day at 10:25 pm CKT
HA496 departing RAR on Sunday at 11:35 pm CKT, arriving in HNL on Mondays at 5:50 am HST
Since CKT and HST are virtually the same, you can see that the outbound flight is blocked at 6 hours and 25 minutes, while the inbound flight is blocked at 6 hours and 15 minutes. The total distance covered is 2,926 miles, making the flight a smidge longer than Honolulu to Phoenix.
The Competition
Prior to the pandemic, Air New Zealand used to serve Rarotonga with a direct flight from Los Angeles. That route hasn't been reinstated, meaning that Hawaiian will have the most direct routing of any airline. If we look at their current schedule, a passenger on Hawaiian could take HA3 from LAX to HNL and then connect on HA 495. The total flight time for this itinerary would be 12 hours and 20 minutes with a roughly 3-hour layover. Routing on Air New Zealand would result in a total flight time of 16 hours and 45 minutes with a roughly 3-hour layover too. Clearly, Hawaiian is the better option here.
Hawaiian Airlines to Serve the Cook Islands, Final Thoughts
Again, I find it pretty unusual for Hawaiian Airlines to serve the Cook Islands. Yes, they're taking a conservative approach using a small aircraft with a single weekly flight. But I can't help but wonder how many people in the U.S. 1) want to go to the Cook Islands and 2) are willing to spend an entire week there. Only time will tell. At any rate, I wish them well on their new route!