Hawaiian Airlines' CEO Mark Dunkerley dropped some shocking news yesterday in an interview with Bloomberg.  In short, Hawaiian considering London flights and A380s!
Ok, so flights to London aren't really a shocker.  They've been on Hawaiian's radar for some time now.  Unfortunately, Hawaiian's current fleet of A330-200's don't have the legs to fly the route non-stop.  In the past, they've considered operating the route in conjunction with their New York JFK route as a HNL-JFK-LHF-JFK-HNL.  I'm guessing the logistics just didn't work out for that route, and instead the airline opted to order the new A350-800 to tackle this route.  The A350-800s would have been able to handle this route comfortably with a range of 8,200 miles while seating 280 passengers in a 3-class configuration.  HNL-LHR is just over 7,200 miles.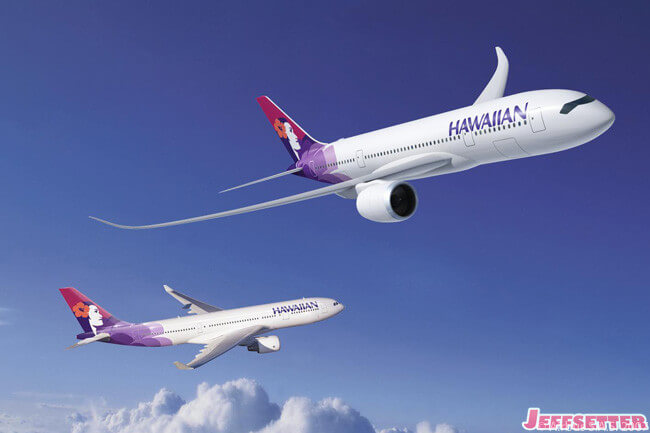 Unfortunately, the larger -900 variant of the A350 cannibalized sales of the -800 variant.  Further, Airbus' launch of the A330neo continued to eat into the -800 sales.  With few takers, Airbus cancelled the -800, forcing Hawaiian to choose between the -900 and the A330neo.  Of course, they chose the smaller A330neo-800.  The neo-800, by comparison, seats just 257 in a 3-class configuration and can only fly 7,500.  That puts a HNL-LHR at the extreme edge of the aircraft's performance.  Dunkerley has stated that the feasibility of this route will, however, hinge on how the A330neo performs once built, and what kind of configuration Hawaiian uses.  It sounds like the neo will likely need to have a less dense configuration to make the route work.  Other routes said to be under consideration includes to more East Coast cities, to Canada, and even a further expansion in China.  Further expansion in Australia is also possible utilizing Hawaiian's current fleet of A330ceos and Boeing 767-300ERs.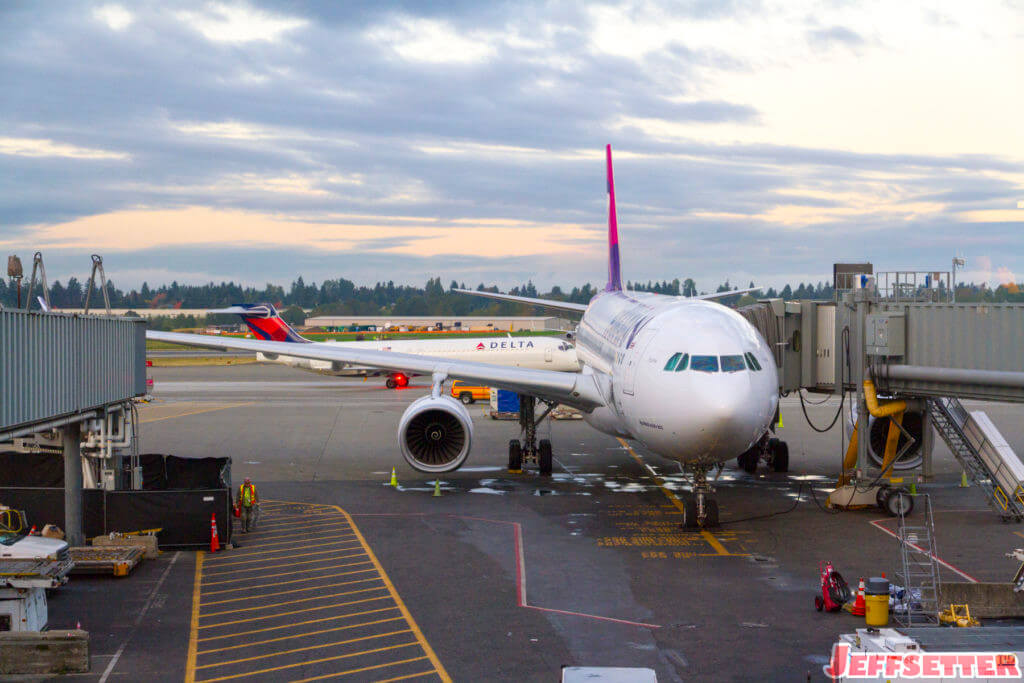 The big shocker from the interview, though, is the mention of the A380.  The A380 is A LOT of airplane, especially for an airline the size of Hawaiian.  Dunkerley mentioned that routes an A380 would be flown on includes HNL-LAX and HNL-HND.  On it's HNL-LAX route, Hawaiian operates 3 flights daily, for a total of 882 seats daily.  This route is currently operated by Hawaiian's A332s.  On it's Tokyo route, Hawaiian flies one flight daily to HND and NRT  from HNL.  That's a total of 588 seats using Hawaiian's A332s.
An A380 in a "typical" 3-class configuration holds 525 passengers.  Many airlines, however, use different configurations that typically hold 400 to 600 passengers, with an average of around 500 passengers.  So yes, an A380 could theoretically work on flights from Honolulu to Tokyo and Los Angeles.  In the case of Tokyo, Hawaiian would probably look to consolidate it's NRT and HND flights to just HND, which should work perfectly.  They fly only once a day to each of the area airports, and HND is more convenient, especially since the airline has now been awarded a daytime slot.  Using the A380 on flights to LAX, though, means Hawaiian will have to give up frequency to sustain the aircraft on the route.  That route has so many competitors that it would be difficult, in my opinion, to fill a lot of new capacity.  Unless, of course, Hawaiian uses a dense configuration and competes on price.
The article also goes on to say that Hawaiian will use its new A321neos primarily on West Coast routes.  This will allow them to retire a further 3 767s and recommit A33os to Asian routes.  The airline currently has 16 A321neos  on order for deliver between 2017-2020, with an options for 9 more.  8 767s remain in the fleet.
While the A380 and flights to London certainly aren't in the cards yet, it'll be interesting to see how Hawaiian evolves over the next few years.  The loss of the A350, to me, was a pretty big blow to their future plans, but it seems like they're still optimistic.  I personally would have preferred they order the 787, but I understand why they didn't.  What do you think?  Could you see an A380 graced with Pualani?