With all the travel doom and gloom these days, there's some good news to report! Hawaiian FAs approve a new contract! Hooray! Despite this, things at Hawaiian aren't looking so good as the Airline struggles to hang on.
I completely missed the new flight attendant contract ratification announcement from the AFA-CWA, as it happened over a month ago. But, I'm glad the flight attendants finally got their new contract after over two years of negotiations. No details are available, but the five-year contract provides immediate pay increases, establishes pay guarantees, and keeps healthcare costs in-check for Hawaiian's over 2,100 flight attendants.
Given the current pandemic, though, few of Hawaiian's flight attendants are actually being paid. In fact, a full 50% of Hawaiian's over 7,500 employees have taken either a voluntary leave of absence, reduced hours, or pay cuts. But, even that may not be enough as the carrier struggles to remain afloat.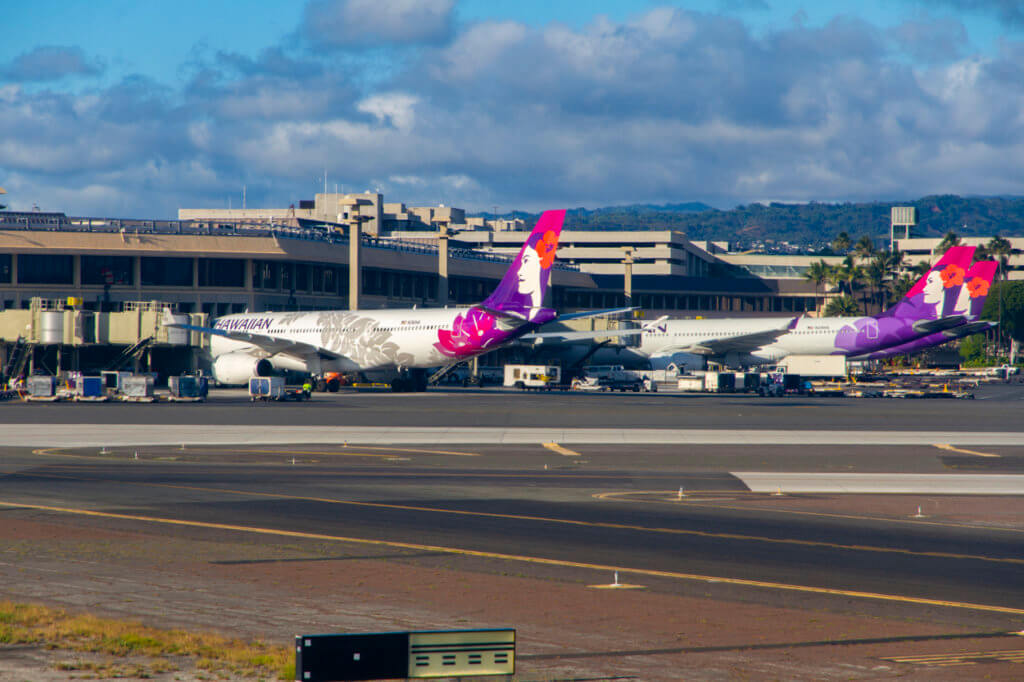 Dire Circumstances
During its first-quarter earnings call, Hawaiian Airlines state that it lost $144.4 million in the first three months of the year. Compare that to a profit of $36.4 million this time last year. Even with the CARES Act payment they received, Hawaiian's adjusted losses for Q1 2020 still amounted to $34 million.
On a usual day, Hawaiian operates around 240 flights, including 160 within Hawaii. But, today, that number is closer to 15 (give or take), inclusive of flights to Los Angeles, San Francisco, within the islands, and to Seoul (cargo-only). As a result, CEO Peter Ingram's current focus is sustaining the Airline's limited operations, enhancing liquidity, preserving cash, and preparing for the new reality.
That said, the Airline warns that, if things don't ramp up by September 30, involuntary furloughs, pay cuts, and benefits cuts are likely. And, that situation is a BIG possibility. Especially as Hawaii officials, rightfully, want to control tourism to minimize the importation of new COVID-19 cases. They do, however, hope to ramp up inter-island travel once again, pending the lifting of those quarantine rules.
Hawaiian FAs Approve New Contract, But… Final Thoughts
You know what disturbs me about this whole situation? The comments section of the local news outlets. Many people are saying the situation at hand is good for Hawaiian with some even saying they should fail for ripping us off. Yes, Hawaiian has generally been a terrible airline to deal with, but not as bad as United or American. And to wish ill on the state's largest private employer? Yeah, no. Bad idea.
I sincerely hope that Hawaiian pulls through this terrible situation. What's more, I hope this pandemic teaches them a few important lessons. They need to focus more on the technology side of their business, as well as their phone support operations. Hawaiian also needs to find a way to better balance customer service, in-flight service, employee pay, and financial efficiencies.