Heads up! If you're thinking of taking advantage of the cheap airfare to visit the islands, know this – Hawaii quarantine rules are extended through May 31. So, you know, don't buy a ticket here. At least not right now.
Quarantine Extension
Hawaii's quarantine rules originally went into effect on March 24. The order mandates that EVERYONE arriving in Hawaii, except for flight crews and essential personnel, must quarantine 14-days. This order was later expanded to include all inter-island travel too. And, now, these orders are getting an extension through the end of May.
It's worth noting that, in addition to the quarantine rules, the existing rules ban sunbathing and lounging on Hawaii's beaches. Yes, you can walk, run, or jog on the beach and swim and surf in the water, but that's it. Lay around on the beach and you may receive a citation for up to $5,000 and/or up-to a year in prison.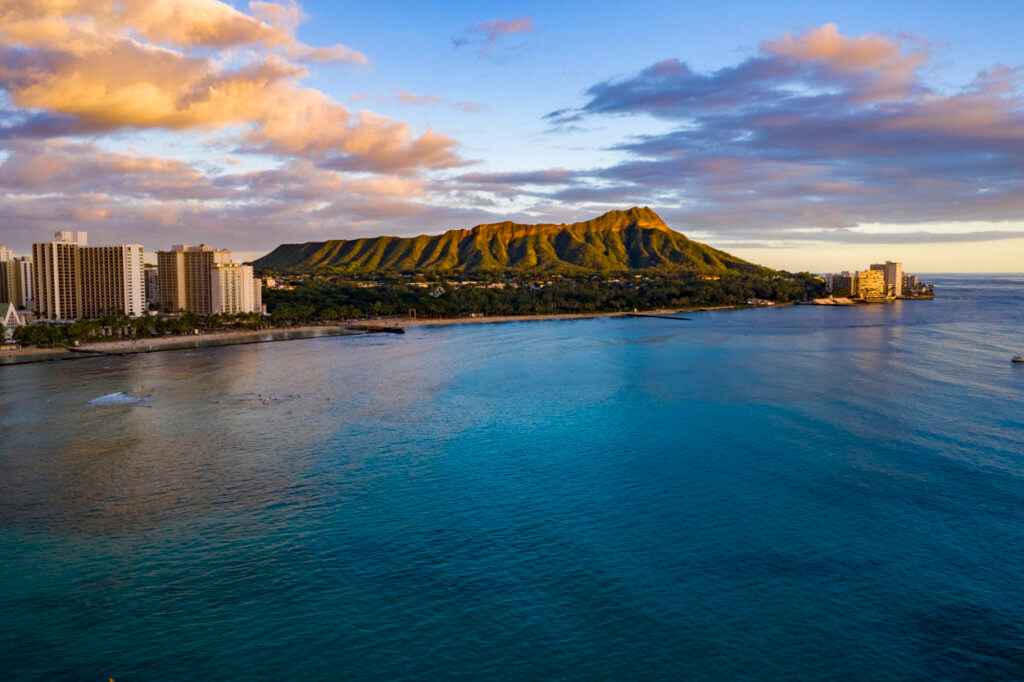 Still Arriving
Over the past month, 4,000 visitors have made their way to the islands. That's an average of 125 visitors per day. Usually, that number is about 30,000 per day, so we're a far way off from that, but still. It floors me that people continue to come to Hawaii for a vacation during a pandemic. Especially since most hotels, attractions, restaurants, and bars are all closed. Doing so, however, is going to get more difficult moving forward.
Enhanced Arrivals Screening
Upon arrival, all people arriving in Hawaii will receive a temperature check. Those with an elevated temperature will be checked out by EMTs. Those that aren't running a temperature can proceed to the next step.
After passing the temperature check, visitors need to sign a legally binding document acknowledging the quarantine rules and the consequences for violating them. Afterward, visitors must provide a cell phone number, which will be verified with a call before proceeding onto the next step.
Once a visitor's personal phone number is verified, visitors must provide the phone number of their place of lodging. Like your personal information, the lodging information will be verified on the spot with a call to the hotel to verify that you do have a reservation there. Further, the personnel conducting the verification calls has a list of all hotel phone numbers in the state, so fake numbers will be found.
Think you can get around the hotel requirement by staying in a vacation rental? Think again. Vacation rentals are under orders to remain closed during the stay-at-home orders. And, if you provide a number for a vacation rental during your verification, your rental provider will get into trouble.
Only if you pass all verifications will you be allowed to leave the airport. If you fail, though, depending on which point you failed, you'll be placed under quarantine, detained, or forced to get on a plane back home. But, even if you do pass all verification steps, you'll remain under surveillance. Throughout your time in the islands, officials will contact your place of lodging daily to ensure you're abiding by the quarantine orders.
Hawaii Quarantine Rules are Extended Through May 31, Final Thoughts
Sure, airfare to Hawaii is very cheap right now. But, is it really worth it to fly here? No. Risk factors aside, your hotel options will be limited – especially since nearly all of Hawaii's desirable hotels are closed. Further, you won't have anything to do here. You'll have to stay in your room for 14 days straight. You can't even leave to get food – delivery is your only available option. So why waste your money? Stay home, stay safe, and come back when everything returns to normal. Hawaii will still be here.