Since early July, Rocky and her pup have been capturing the hearts of most Waikiki beachgoers. And, finally, Hawaiian Monk Seal pup PO8 now has a name. His name was unveiled in a ceremony with Waikiki Elementary School students on August 10.
PO8, as he was previously known, was born on July 9, 2022. He is Rocky's 14th pup and the second one she birthed on the bustling Waikiki Beach. The first, as you'll recall, was Kaimana – named after the portion of Waikiki Beach on which she was born. Though PO8 was born in the exact same location, he can't have the same name as his sister, now can he? Thus, as was the case back in 2017, officials gave the honor of naming him to the fourth graders of Waikiki Elementary School.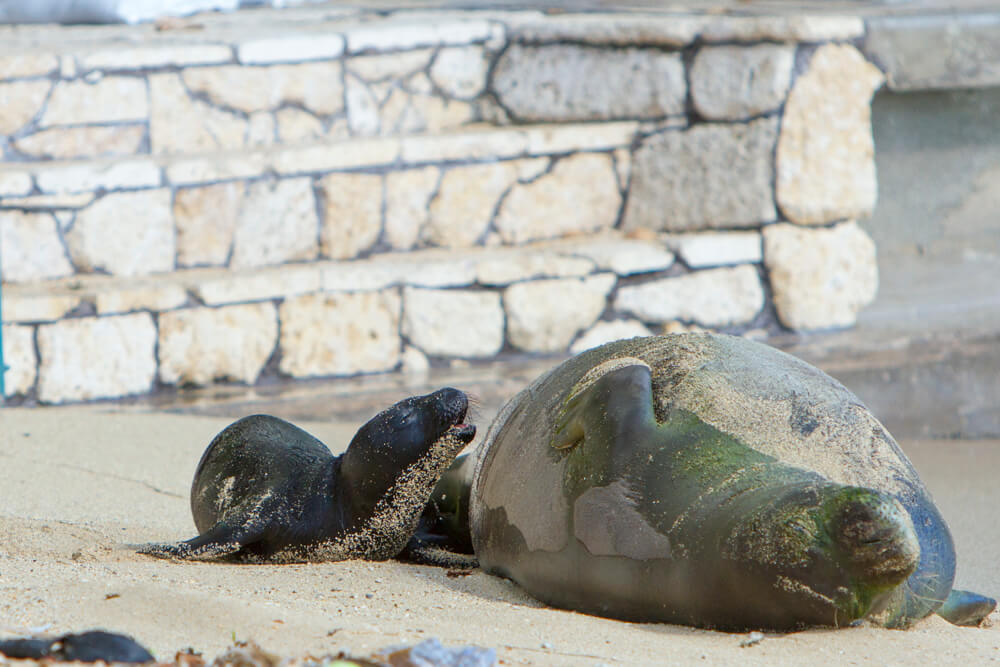 Hawaiian Monk Seal Pup PO8 Now Has a Name
Thanks to the diligent and democratic process undertaken by Waikiki Elementary's fourth graders, Hawaiian Monk Seal pup PO8 now has a name – Koalani. Translated to English, Koalani means heavenly warrior, a nod to the independent nature of the pup and, perhaps, the altercation he got into with a visitor from California. Students at Waikiki Elementary say the next most popular name was Leahi Kai, which roughly translates to something like the sea near Diamond Head, a nod to Kaimana Beach.
Personally, I like Koalani. I think the name matches this rambunctious pup and is much better than Leahi Kai.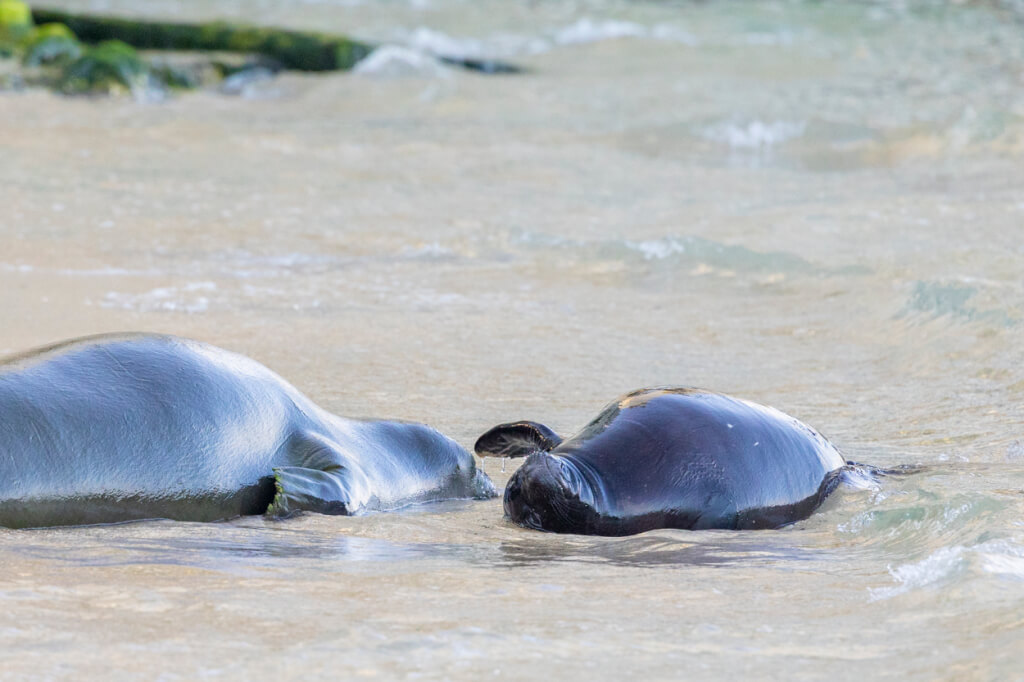 Final Thoughts
While Hawaiian Monk Seal Pup PO8 now has a name, the moment is a bit bitter-sweet. As of this writing, Rocky is expected to wean Koalani within the next couple of weeks. Time is ticking for anyone that wants to see what is usually a rare sight on easily accessible beaches within the main Hawaiian islands. After this happens, officials will undoubtedly move Koalani to a more secluded spot so that he can learn and grow without too much human interference. And with any luck, we'll see one of Koalani's offspring in the future, though Kaimana might be a better bet.
Unfortunately, if Kaimana doesn't return to birth to her pups on Waikiki Beach, we may not see this happen again. At 22 years old, Rocky is nearing the end of the average Hawaiian Monk Seal lifespan of 25 to 30 years. So if you can, go and respectfully visit her and Koalani now.