Marriott operates Marriott, Courtyard, Ritz-Carlton, Residence Inn, Sheraton, Westin, Luxury Collection, Marriott Vacations Club, and Autograph properties in Hawaii. But, now, Hawaii's first AC Hotel is coming to Maui soon.
AC Hotels
Founded in Spain by Antonio Catalan in 1998, AC Hotels is a chain of modernly styled hotels. In 2011, they became a subsidiary of Marriott International, and in 2013, the company announced they'd be bringing the brand to North America.
Hawaii's First AC Hotel
As reported by the Pacific Business News, developer R.D. Olson broke ground on Hawaii's first AC Hotel. The developer of the Courtyard by Marriott Kahului Airport is building their new hotel at Wailea Resort. Specifically, the hotel is being built along Wailea Ike Drive next to the Residence Inn.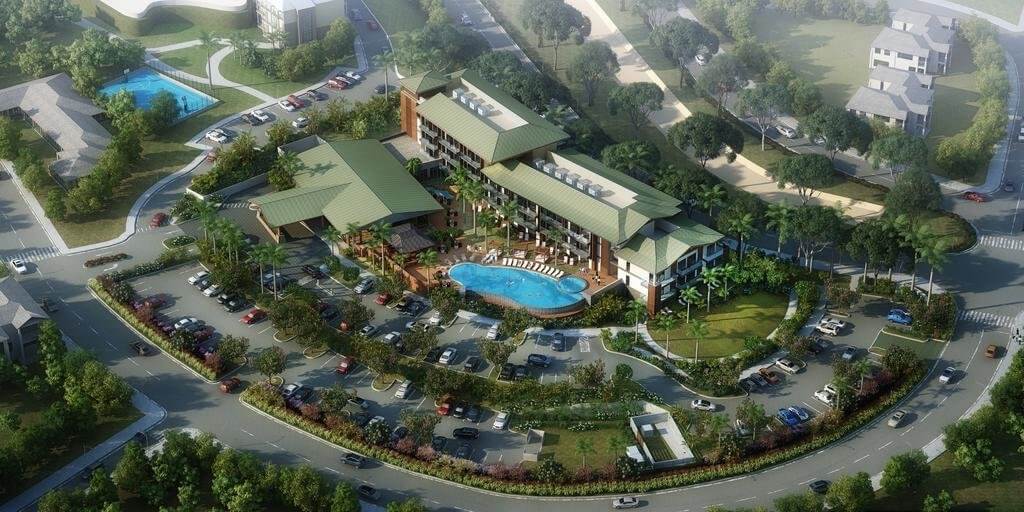 The AHL designed hotel features Polynesian design with modern flair. Designed to appear to families and Millennials, the property will have 110 one-bedroom suites and studios with private lanais. Amenities include a pool with poolside tiki bar and cabanas, a business center, and a fitness area.
Strangely, the 110-room property will have only 85 parking stalls; that's 25 short. I mean, who doesn't drive when staying at Wailea? Especially at a hotel that isn't a resort you'd want to spend all your time at. Plus, you kind of need a car to see some of Maui's best sites like Haleakala National Park, Nakalele Blowhole, and more.
Hawaii's First AC Hotel is Coming to Maui, Final Thoughts
I find it interesting that the luxury Wailea Resort is getting another mid-tier property. An AC Hotel, while nice (from what I've seen, I never stayed at one), is nothing like an Andaz or Four Seasons. But, much like with airlines, the more options, the better, right?
Despite my issues with Marriott's dumpster fire of a loyalty program, I still wonder what the AC Hotel's category will be. The Residence Inn is a Category 6 property, requiring between 40,000 and 60,000 points per night. So, I can only assume that the AC Hotel's category will be similar. Most likely higher than Category 5, though, so no credit card certificate use here.