The largest hotel in Hawaii may be getting bigger as the Hilton Hawaiian Village plans to add another tower to its sprawling campus. Unlike recent additions, however, the new tower will house hotel rooms rather than additional timeshare units.
At 3,948 rooms, the Hilton Hawaiian Village is the largest hotel in the State of Hawaii. In fact, it's the only hotel in the state that appears on the list of the 25 largest hotels in the world and has more rooms than MGM International's Bellagio in Las Vegas. Currently, those 3,948 rooms are spread across eight towers on 22 acres of prime ocean-front land bordered by Kalia Road and Ala Moana Boulevard. This new tower won't really change that. At least not by a lot.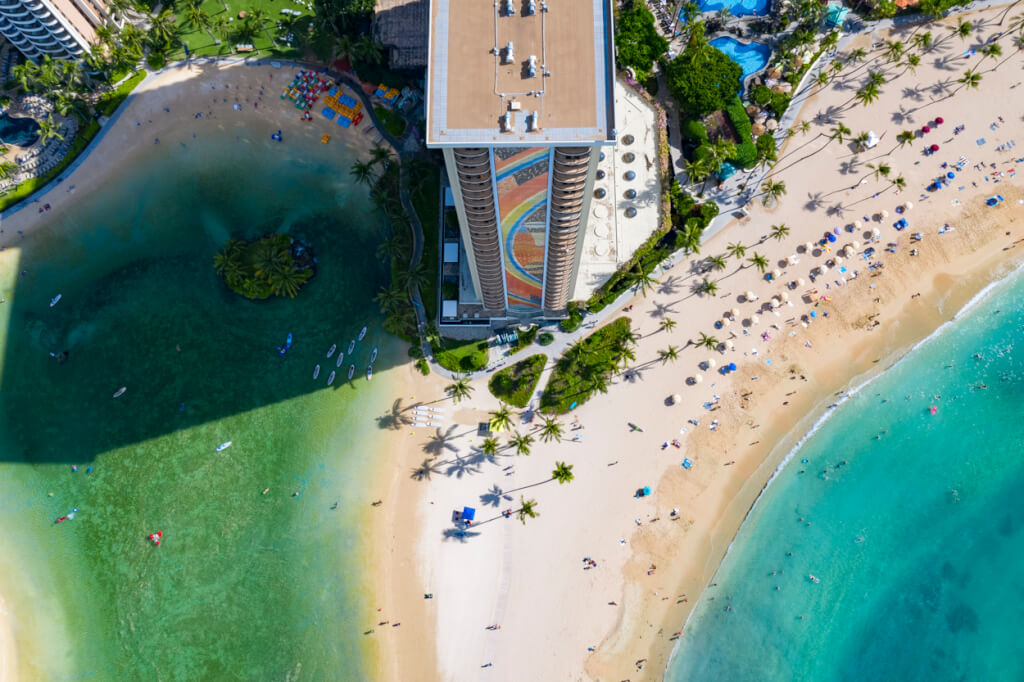 Hilton Hawaiian Village Plans to Add Another Tower
Park Hotels & Resorts – a Virginia-based real estate investment trust that owns the resort – plans to build a new tower on 0.5 acres of recently acquired land. The site chosen for the project sits in between Ala Moana Boulevard and the existing resort campus. Currently, the site is home to the defunct Kobe Steakhouse, an ABC Store, and a mix of other shops and restaurants. Plans for the area call for the demolition of all existing structures, which will be replaced by a new 350-foot tower. When complete, this new tower – known temporarily as the ABM Tower – will feature 515 new hotel rooms. That's a 13% increase over the Hilton Hawaiian Village's current room count, increasing it to 4,463. At that size, the resort will eclipse the entire Mandalay Bay/Delano/Four Seasons complex in Vegas by room count. Crazy!
Why
Officials involved with the project say it'll accomplish several things. For one, the project will add "badly needed" hotel rooms back into Waikiki's inventory. They say this because, over the last 20 years, 5,000 hotel rooms in Waikiki were converted to timeshare units. Hilton Hawaiian Village was part of this process, having converted portions of its Kalia and Lagoon towers into timeshare units. But, with demand expected to surge past pre-pandemic levels, they say there is an extenuating need for new hotel capacity. What's more, Park Hotels states that the project will help to beautify what is essentially Waikiki's gateway. That is something I can agree with, as the current collection of buildings there look a bit out of place.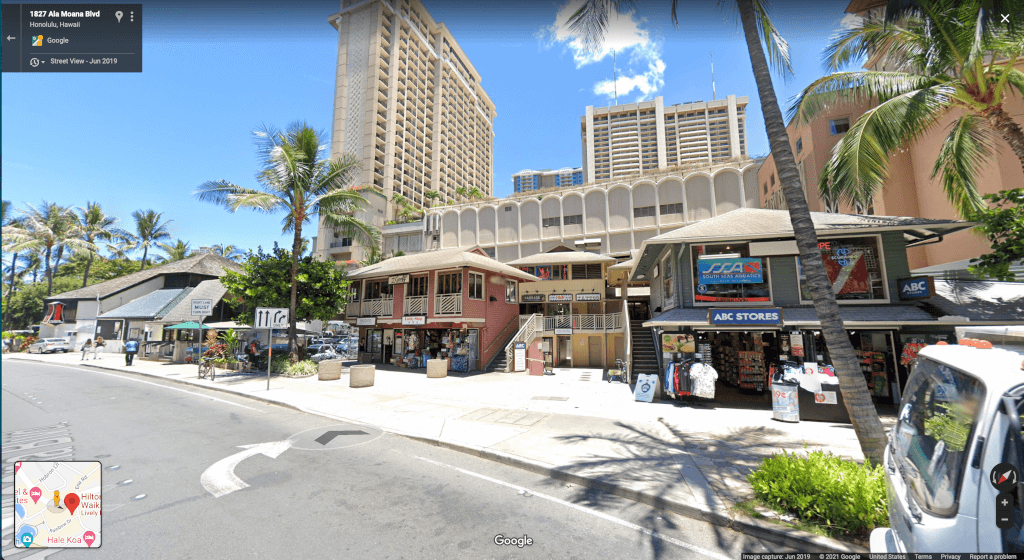 Caveats
This new tower, to me, is also a better alternative to Park Hotels' original plans to build a new tower on the site of what is now Rainbow Bazaar. Unfortunately, that also means that these nicer, newer rooms won't have as nice views as other towers. What's more, it'll be subject to quite a bit of traffic noise.
Next Steps
The new tower at the Hilton Hawaiian Village is far from a sure thing. Park Hotels has many regulatory hurdles to jump through before they can begin construction. That said, if everything pans out, they anticipate beginning work in late 2024 or early 2025. From then, it'll take approximately 2.5 years to finish the new tower. That places the opening date somewhere between mid-to late-2027. That's quite a ways from now and a lot can change in that time. We certainly will have to wait and see.
Final Thoughts
The last new tower to open at the Hilton Hawaiian Village was the Grand Islander – a Hilton Grand Vacations Tower – back in 2017. And, at that time, Park Hotels was already acquiring land for what is now going to be the ABM Tower. Back then, I theorized that we'd see another timeshare built there. But, I'm glad I'm wrong. There is already an overabundance of timeshares in the area, while Hilton Grand Vacation's acquisition of Diamond Resorts means that footprint is about to get even bigger still. At the same time, Hawaii is struggling with over-tourism. Do we need any more visitor lodging of any kind? It's a tough call but isn't one that anyone other than Maui officials are actively discussing with their new hotel moratorium bill.