Don't you hate it when you go somewhere you've been dreaming of visiting only to be let down? That's a real issue and is known as the Paris Syndrome. Unsurprisingly, Honolulu is the 12th most underwhelming city in the world.
The average first-time visitor to Hawaii likely has an idyllic vision of our islands – vast white sand beaches dotted with palm trees and lightly crashing surf. As locals and repeat visitors know, the reality of the situation is far from this postcard vista, especially in Honolulu. So that Honolulu is the 12th most underwhelming city in the world comes as little surprise to me. In fact, given people's perception of what Honolulu should be and how they choose to experience the city, I'd say such a distinction is expected.
But how did we get this ranking? Well, a website called Radical Storage sifted through over 800,000 TripAdvisor reviews for the top 95 most visited cities in the world to see which cities met and failed to meet visitors' expectations the most. Of that list, the top 12 most underwhelming cities from worst to Honolulu include:
Orlando
Jakarta
Pattaya
Denpasar
Guilin
Johannesburg
Da Nag
Ha Long
Shenzhen
Beijing
Osaka
Honolulu
The top 12 performing cities of the 95 ranked in the study from best to worst include:
Budapest
Brussels
Zurich
Dublim
Lima
Lisbon
Mexico City
Nice
Aukland
Sydney
Antalya
Tokyo
Honolulu is the 12th Most Underwhelming City in the World
A major city filled with concrete, high-rise building, crushing traffic, and crowds of people aren't what most people have in mind when they come to Hawaii. Yet, Honolulu is all of these things. We are, after all, a major American city with many of the same issues, including congestion, pollution, and homelessness. Add to that an average of around 100,000 visitors in Honolulu each an every day, and you can see how things might get a little out of hand. Erosion issues along Waikiki Beach, dramatically shrinking the famous stretch of sand, certainly don't help either.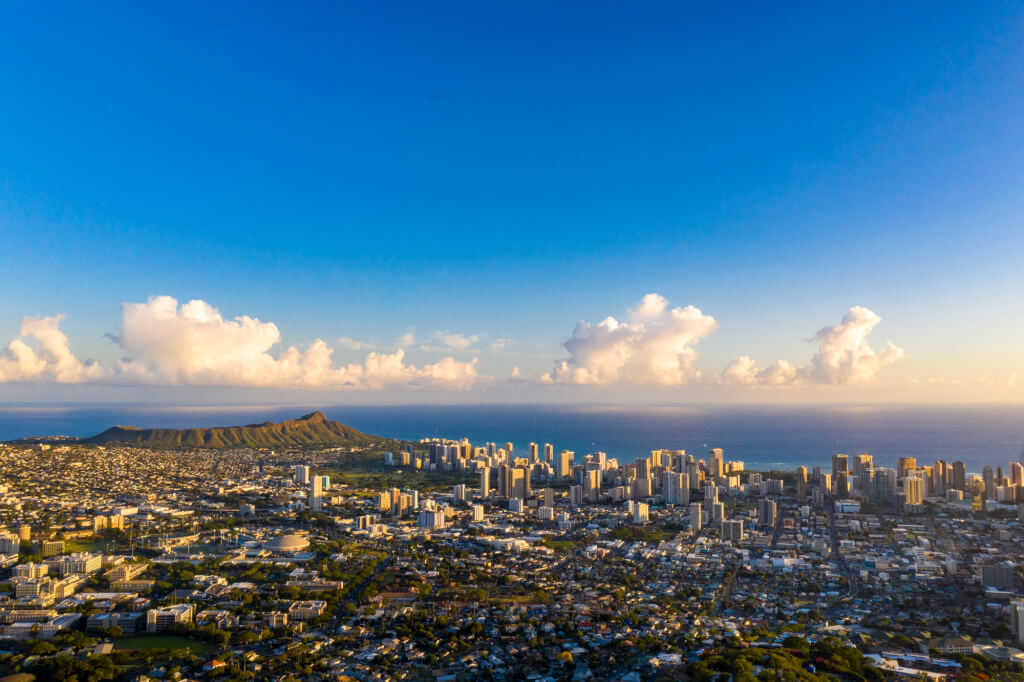 However, I firmly believe many visitors to Honolulu get it wrong. Sure, this might be the easiest and most affordable island to visit, but Oahu isn't meant for lounging around on beaches. Visitors to Honolulu should seek to explore facets of the island not present elsewhere in the state. That could mean enjoying our authentic, local cuisines (not some crummy chain), visiting a museum (my vote is for the Bishop Museum, Iolani Palace, or Hawaii Plantation Village), checking out the historic sites of Pearl Harbor, going on a farm tour, or even checking out famous filming locations, if that's your kind of thing.
The point is, there's so much more to do than sit on a beach or by a pool.
Of course, I'm sure many people's frustrations stem from being stuck in an awful hotel, eating terrible and overpriced food, etc. There's definitely A LOT of that to go around here, so doing your research is key. Just remember not to get sucked in by clever marketing – there are many hotels that look WAY nicer than they actually are. This goes for restaurants too. Cost, however, is one thing you won't be able to avoid in Hawaii. As a lifelong resident here, I can tell you that EVERYTHING is more expensive here. So be sure to set your expectations properly and save them points to get yourself a nicer hotel.
Final Thoughts
The above rules apply to anywhere you travel. Sometimes, though, a place just isn't for you, and that's ok too. That's why it's so important to know your preferences and to do your research before dumping large quantities of cash (or points) into a vacation. Doing so can save you from being one of those that said Honolulu is the 12th most underwhelming city in the world.
Luckily, while I've been disappointed by specific experiences, I don't think I've ever been disappointed by an entire destination. Then again, I often research places to death before pulling the trigger. When you barely have any useable vacation time and money, every little bit counts!
H/T: Radical Storage