As predicted, Honolulu couldn't dig itself out of backsliding into Tier 2 territory of its reopening strategy. However, thanks to an eleventh-hour agreement between Honolulu Mayor Rick Blangiardi and Governor David Ige, Honolulu is to remain in Tier 3 – for now.
On Wednesday, the City & County of Honolulu recorded its weekly 7-day averages for new COVID-19 cases at 58 cases per day and a test positivity rate of 2%. That's the second consecutive week with the 7-day average case rate above 50. And, under our reopening strategy, that means we should have moved back down to Tier 2. As you'll recall, though, Mayor Blangiardi recently said that he is "dead set against" moving backward to Tier 2.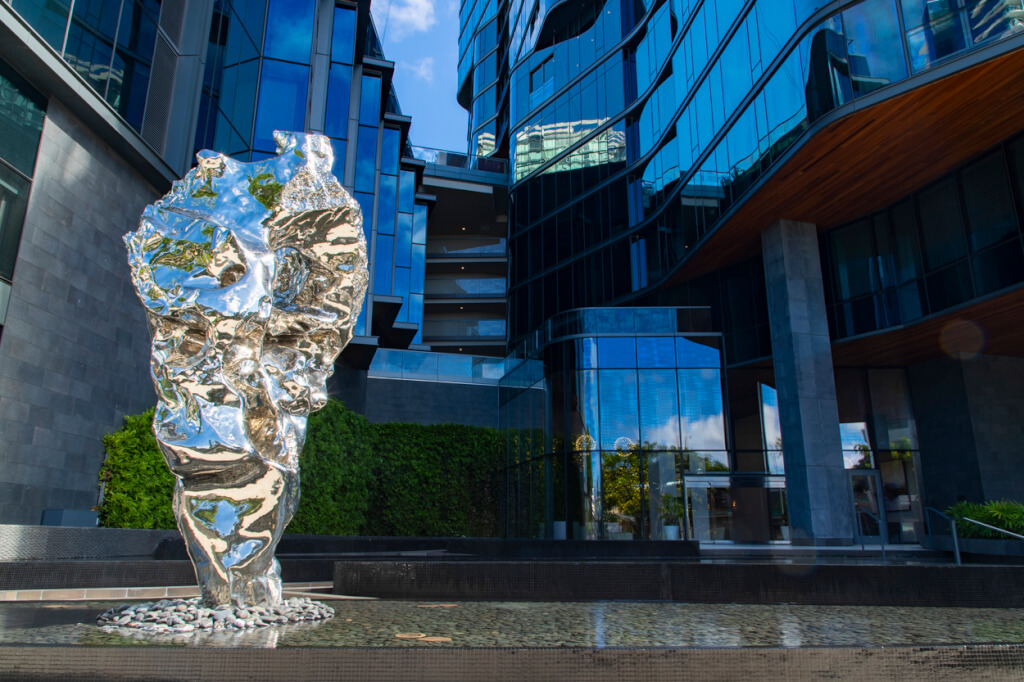 Honolulu to Remain in Tier 3
Late Wednesday afternoon, Honolulu's mayor announced that he reached an agreement with Governor Ige to keep us in Tier 3 and, therefore, keeping Oahu's businesses open. We've been in this Tier since February 25. Mayor Blangiardi then made modifications to Tier 3 on March 11, allowing the resumption of team sports and the reopening of bars. Since around that time, though, our new case rate has been on a consistent upward trajectory. Despite this, the last-minute agreement between Blangiardi and Ige, the City got a four-week extension.
The extension means that Honolulu now has until May 5 – Cinco de Mayo – to bring its seven-day average below 50 cases per day. If we don't, as of right now, we will need to go back to Tier 2. And if that happens, that means a return of restaurant and gym capacity restrictions, the suspension of team sports, and a variety of other restrictions. And with the recent uptick in irresponsible behavior by residents and visitors, there are concerns that we won't make it.
Modifications to Tier 3
As I reported the other day, Mayor Blangiardi sent in a request to modify Tier 3. Specifically, he wants to change Tier 3's criteria to Tier 2's. That means all we'd need to do to remain in Tier 3 is keep our 7-day average case rate between 50 and 100 cases per day. Governor Ige's office has not responded to this request yet. If Ige relents, though, then remaining in Tier 3 shouldn't be too difficult at all. Is that the right thing to do, though? It depends on who you ask.
Epidemiologists argue it'd be a mistake to loosen restrictions to that degree. True, case rates aren't as bad as they were late last year. But, the B.1.1.7 variant of the COVID-19 virus is only now making its way through our population. What's more, only 20% of the US population has been vaccinated so far – about 18% here in Hawaii.
On the other hand, business leaders don't want to move backward, and I can understand why. They're only now getting staffing levels back to where they need them to be. Cutting capacities or forcing closures would be financially and strategically devastating. But, what's the alternative?
Final Thoughts
I don't think it'd be a good idea to snap back into Tier 2 at this time. The economic repercussions would be terrible. But, at the same time, I think Blangiardi's approach is wrong. He's completely ignoring the public health issue and focusing only on the business perspective. To me, there needs to be a balance. Let's engage experts to adjust these Tiers based on the current science behind the pandemic. That would make too much sense, though, wouldn't it?
As for those of you planning a visit to Honolulu in early May, it might be a good idea to be proactive. What I mean by this is you should make restaurant reservations as early as possible – now, if possible. It'd also be a good idea to keep track of Hawaii's numbers – you can do so here.