The Ko'olau Volcano's Honolulu Volcanics series is Hawaii's most iconic eruptive phase that most people don't know about. It literally shaped Southern Oahu as we know it.
Last time, I went over what volcanoes in Hawaii are active and are potentially active. The most surprising of these, to me anyway, is the Ko'olau Volcano. It's crazy to think that the thing still has a (remote) possibility of erupting. But, the reason that the volcano has this potential is even more interesting. Especially when you consider the fact that Ko'olau's last (and possibly current) eruptive phase, the Honolulu Volcanics, is responsible for so much of Honolulu's natural icons.
What is the Honolulu Volcanics
The Ko'olau Volcano had a catastrophic landslide between 1 and 1.5 million years ago. This landslide obliterated the volcano's caldera and created an undersea rubble field 100 miles long off of Oahu's Windward Coast. However, because of this catastrophe, Ko'olau never entered the post-shield state of Hawaiian volcanism. Instead, it skipped right over to the rejuvenation stage roughly 800,000 years ago.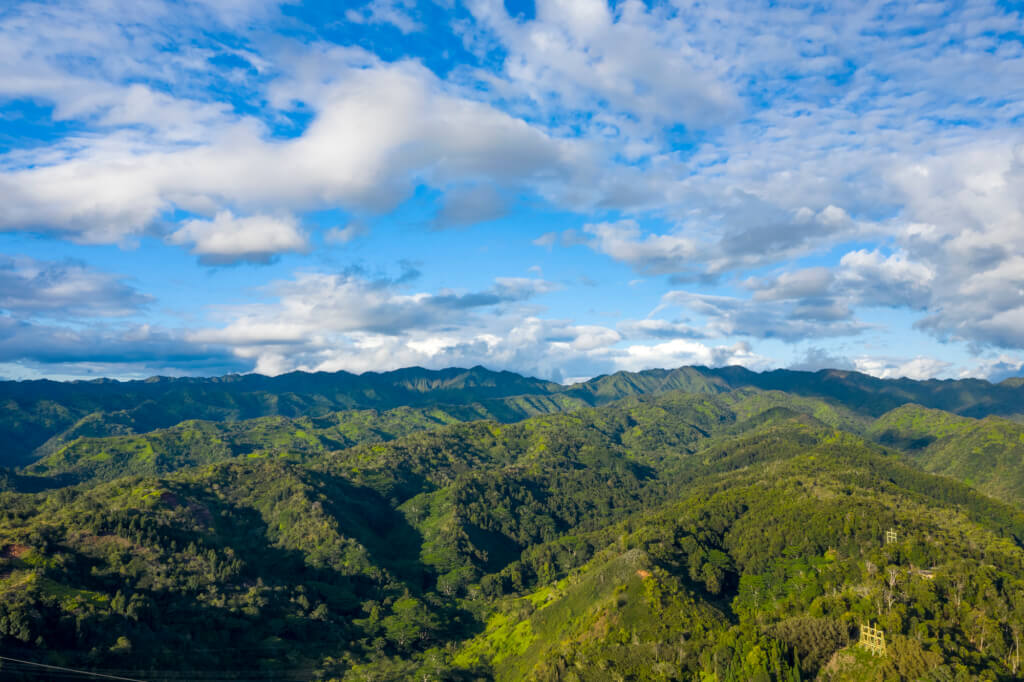 In total, the Honolulu Volcanics series produced around 40 separate eruptions in two separate pulses. The first pulse occurred between 800,000 and 250,000 years ago, while the second pulse began 120,000 years ago. The area covered by the eruption stretches from present-day Pearl Harbor to Leahi (Diamond Head), Makapuu, and up through Marine Corps Base Hawaii in Kaneohe. It's estimated that eruptions occur roughly every 35,000 years, though it's hard to obtain an exact figure due to the long periods of time involved.
Important Formations
The Honolulu Volcanics produced some very important parts of the island that aren't necessarily visible. Examples of these include Salt Lake, Makalapa, Black Point, and Kaimuki, among others. Today, Makalapa is home to U.S. Pacific Fleet Command, while Salt Lake and Kaimuki are now dense neighborhoods. Tantalus, home to many prestigious homes on the island, was also formed as part of these eruptions. It's hard to see it today, but Tantalus is a 2,000-foot cinder cone produced by the Ko'olau volcano.
Iconic Formations
Many of Honolulu's most iconic landmarks were created by Ko'olau's Honolulu Volcanics. These icons include Leahi (Diamond Head), Koko Crater, Punchbowl, Mañana Island, and Hanauma Bay, among others. Of these, Leahi is among the oldest, dating back as much as 520,000 years. Hanauma Bay is the youngest formation, at anywhere from 70,000 to 30,000 years old.
You know what's more interesting? Virtually the entire Makapuu area is made of a series of volcanic cones, including Mañana.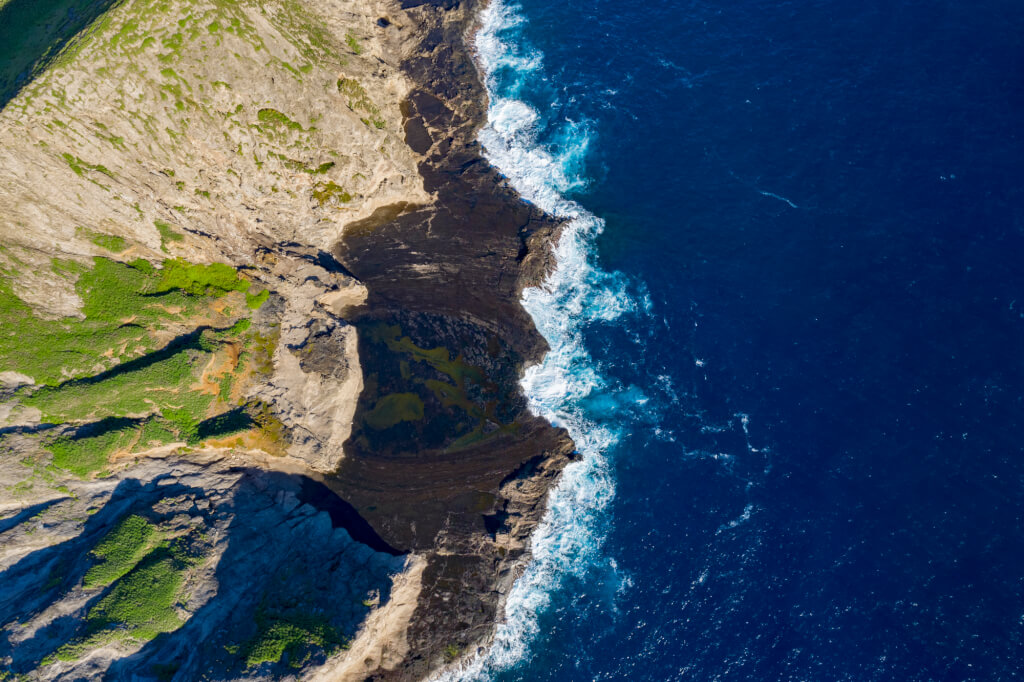 What About Mokoli'i Island or the Mokulua Islands?
Though so many of Oahu's iconic landmarks and some of its islands and islets are a result of Honolulu Volcanics, the iconic Mokoli'i Island and Mokulua Islands (Mokes) are not. These islands are leftovers from the cataclysmic landslide that destroyed over half of the Ko'olau Volcano. In fact, Kaneohe Bay, which is where Mokoli'i is, is thought to have been part of the Ko'olau's caldera. However, some think the location of the caldera was the area that is present-day Kailua, Lanikai, and Olomana.
Whatever the case, while some islets in the area, such as Moku Manu (near Marine Corps Base Hawaii), are a result of the Honolulu Volcanics Series, Mokoli'i and the Mokes aren't.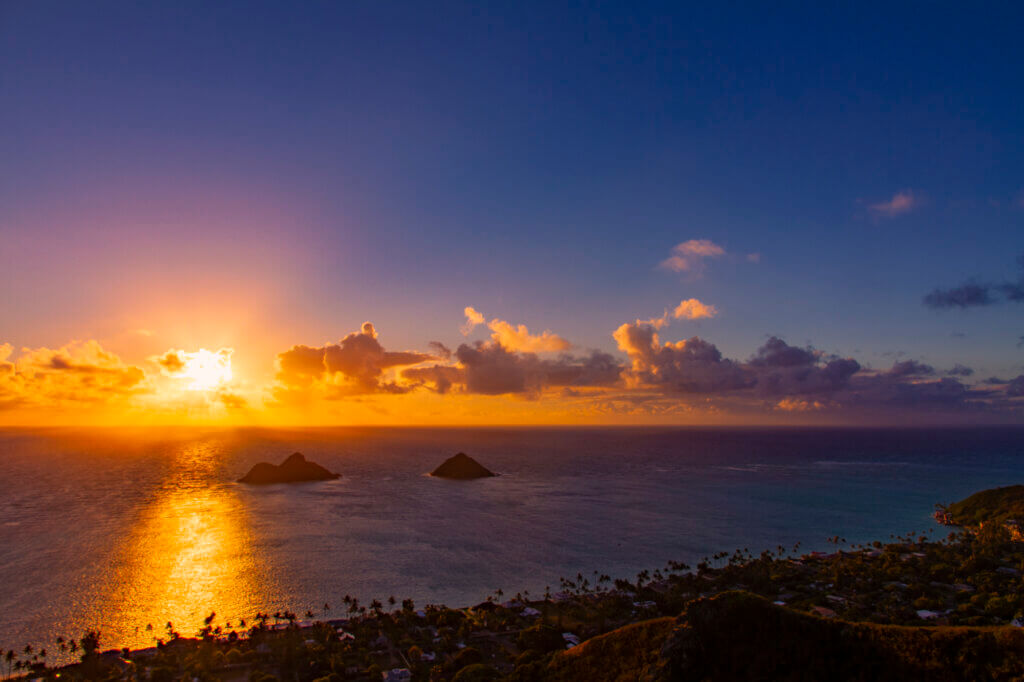 Possible Future Eruption
Will Ko'olau erupt again? It's difficult to say. Scientists still don't understand how or why the rejuvenation stage occurs, and there's little chance to study the phenomena since no eruptions have occurred since humans began inhabiting the islands. In fact, even if Ko'olau does erupt again, it's unlikely to do so in any of our lifetimes. And that might be for the better, given that any eruption outside of a submarine one is likely to be very destructive.
However, one theory suggests that the pressure Hawaii Island's Mauna Loa is placing on the Earth's crust causes other portions of it to lift up. This uplifting can cause depressurization in the Earth's mantle in the affected areas, which can lead to partial melting. It's this mantle melting that is thought to be the source of magma for the rejuvenation stage of Hawaiian volcanoes and means that, while incredibly rare, future eruptions are highly plausible. Unfortunately, we know next to nothing about this stage of volcanoes, as no scientists have ever been able to study a rejuvenation eruption.
What we do know for sure is that geothermal prospecting on other islands has shown little to no residual heat left from rejuvenation eruptions.
Honolulu Volcanics, Final Thoughts
For those of you that have been following along, I'm sure you can tell that Honolulu Volcanics is the Hawaiian volcanology topic that interests me the most. Besides me living on Oahu, this topic interests me because eruptions on this island just seem so far-fetched. Sure, we'll likely never see a Honolulu Volcanics eruption, but that doesn't make it any less interesting – just like how we'll never see Kama'ehuakanaloa break the surface of the water, but it's still very interesting.
Hawaiian Volcanism