With COVID-19 throwing the travel industry into disarray, card issuers have been scrambling to retain cardholder – especially in their premium travel products. As a result, I got a no annual fee American Express Hilton Aspire card!
Update (12/15): I received my card in the mail, and the terms & conditions indicate that I will be charged the $450 annual fee on January 31, 2021. As indicated by others, this promotion was a "mistake" that Amex is not honoring. I advise anyone that does not wish to pay this annual fee to get in touch with Amex as soon as possible.
For some time now, I've had two American Express Hilton Honors cards in my collection. One is the basic free one, while the other is their mid-grade Surpass card. The Aspire card has always been intriguing to me too, but at $450 per year, I took a pass. Yes, it comes with fantastic credits and benefits that more than makeup for the annual fee. However, financially, I can only handle one annual fee in this range. And, for me, that's the Chase Sapphire Reserve. But, thanks to the pandemic, I can finally afford to get the Aspire – at least for a couple of years.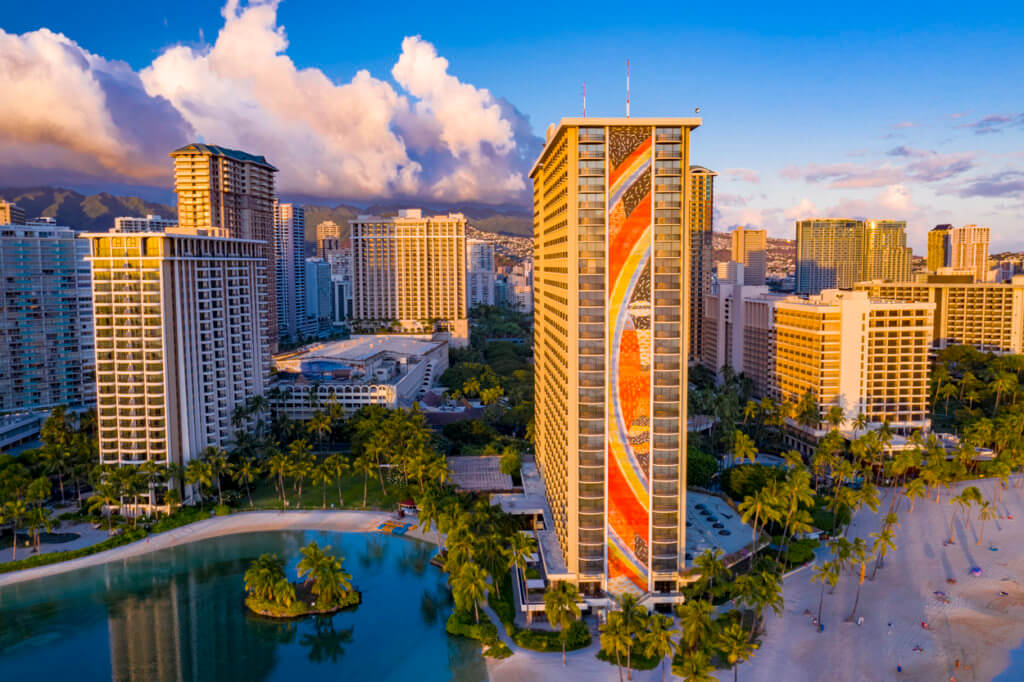 American Express Hilton Honors Aspire Recap
If you're not familiar with the Hilton Honors Aspire credit card from American Express, this is one of the best premium co-branded hotel credit cards available today. With a standard annual fee of $450, the card offers cardholders:
Hilton Honors Diamond status
Free weekend night award on every card anniversary
A chance to earn a second free weekend night award after $60,000 in spend
$250 annual resort statement credit
$100 on-property credit for stays of two nights or more at Waldorf-Astoria or Conrad Hilton properties
Priority Pass Select membership
$250 annual airline fee credit
14x points per $1 spent with Hilton
7x points per $1 spent on flights booked directly with airlines or amextravel.com, on car rentals booked directly from select car rental companies, and at U.S. restaurants
3x points per $1 on all other spend
The Offer
As far as I can tell, this is a targeted offer available only to those that are current Hilton Honors cardholders. To check if you're eligible, you'll need to visit the specific American Express offer page and log in to your account. If you're eligible, you'll see the below screen showing which cards are available for upgrade.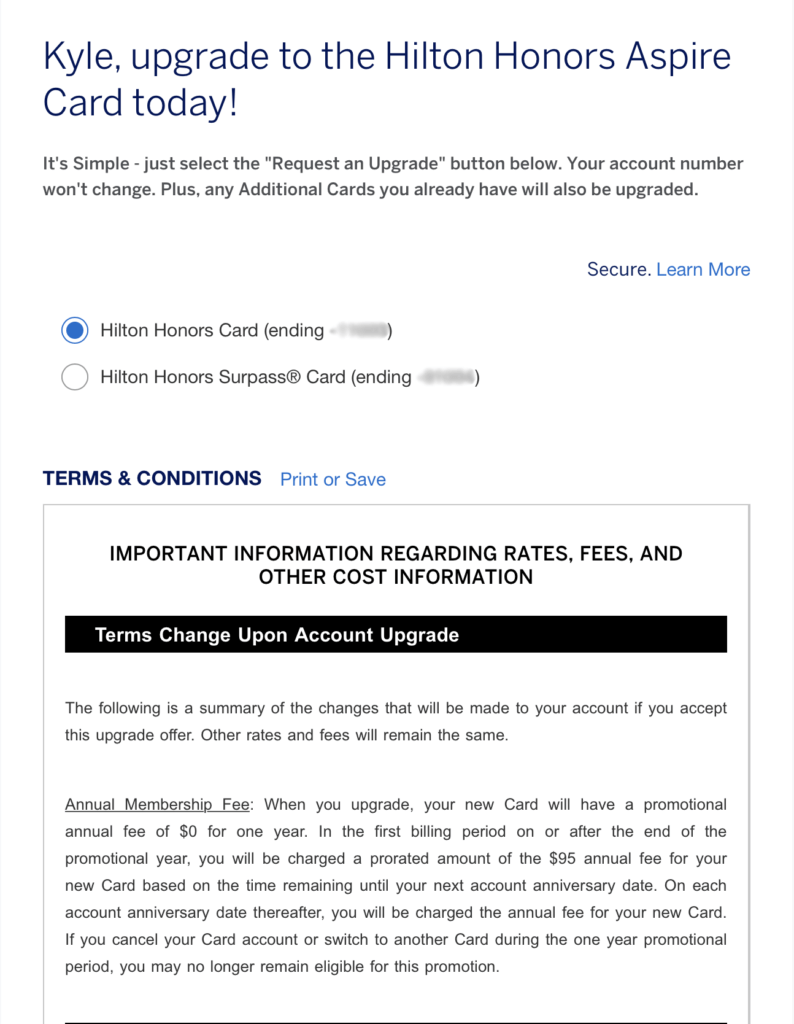 Further, the "Annual Membership Fee" section of the "Terms Change Upon Account Upgrade" section also needs to show that you have a promotional annual fee of $0 for one year. What's more, this offer comes with a reduced annual fee of $95 for the second year that prorated based on your next anniversary date. That's a bit confusing, I know. I had to read a couple of other blogs to help me figure this out. So, in practice, you can expect the annual fee to work like this:
Upgrade in December 2020: no annual fee
My card anniversary is in October, so October 2021: no annual fee, plus I get the credits again and an annual free weekend night at this point
December 2021: $95 prorated December to October is $80
October 2022: $450 annual fee
Which Card I Upgraded
While it would make the most sense to upgrade my Surpass card with its $95 annual fee, I chose to upgrade my standard Hilton card instead. Why? Because my Surpass has its anniversary date in April, while my free card has an anniversary date in October. This matters because the later anniversary date means I can keep the Aspire with its reduced annual fee through September 2022 rather than April, which gives me more time to enjoy the benefits of the card.
To avoid paying two annual fees, I'll likely drop my Surpass card down to the free card. In fact, I've already moved credit limits around so that the Aspire has a higher credit limit. Then, when it comes time to get rid of the Aspire, I'll downgrade it to a Surpass.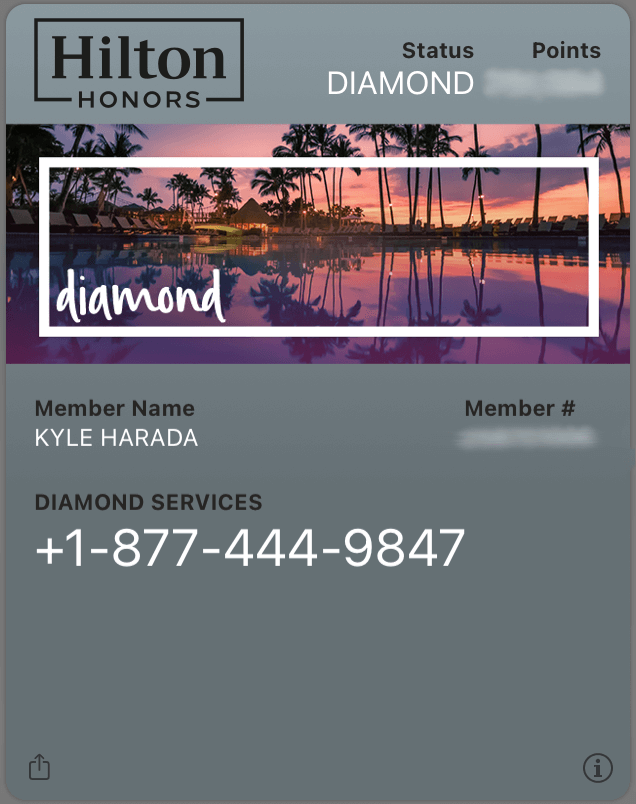 I Got a No Annual Fee American Express Hilton Aspire, Final Thoughts
If you're able to take advantage of this offer, it's a fantastic opportunity to get the card on the cheap. There is, however, a caveat to this. By accepting this offer, you are forfeiting your ability to obtain the 150,000 points signup offer usually attached to this card, which isn't an insignificant amount of points. However, for my purposes, this offer works better for me. And if this offer works for you too, I'd suggest jumping on it soon. There's no telling how long it'll be around for.
H/T: Milenomics