One of my biggest frustrations with Marriott Bonvoy has been their crap, free night certificates. However, the only positive change to come this year is the ability to add points to these certificates. And not long after the feature went live, I used the new Marriott Award Top Off feature with great success!
As you'll recall, the new Marriott Award Top Off feature lets you add up to 15,000 to your free night award certificates. The value of these certificates varies based on how you earn them. For example, my Marriott Bonvoy Premier card only gives you a 25,000-point annual free night certificate. On the other hand, Titanium members can get a 40,000-point certificate for attaining their 75-night Choice Benefit award. So, for my purposes, I can extend these certificates to 40,000 points and 55,000 points, respectively.
I Used the New Marriott Award Top Off
Later this year, I plan to take Mrs. Island Miler on a NorCal adventure. However, our flight arrives in San Jose around 9 pm. Not wanting to trek out to Carmel at that hour, I decided to book our first night near the airport. Initially, I chose the Santa Clara Marriott for 33,000 points per night. However, while re-checking prices, I stumbled upon the new Hotel Citrine in Palo Alto at 41,000 points per night. Sure, it's eight minutes farther from the airport, but it's also nicer. What's more, the Santa Clara Marriott is a multi-building property encircled by its parking lot. I don't want to deal with that. So I canceled my original reservation and booked the Hotel Citrine instead.
At 41,000 points, the Citrine is just a tad over what I can get with my certificate can get me. Luckily, I could use the new Top Off feature, which was very easy! In fact, the system automatically recognized that I needed a top-off and added it to my reservation. No drama whatsoever!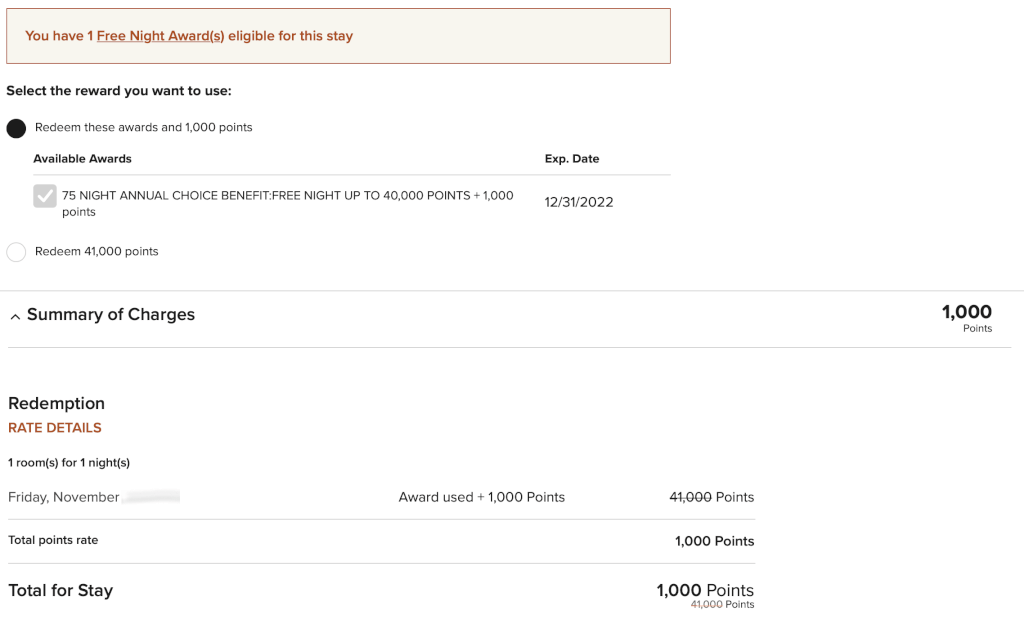 Final Thoughts
Now, I know this stay probably isn't the best use for my certificate or this feature. But I don't care. It's a nice hotel I want to check out, and I do not have to pay cash for it. At the end of the day, that's good enough for me. Ironically, though, I ended up not using the top-off feature for my final reservation. You see, the day after I originally booked the room, the rate dropped by 1,000 points. So, I canceled the reservation and rebooked it using just my certificate. At least I know the feature works now, and it works well! Too bad Marriott Bonvoy points are becoming far less valuable next year.