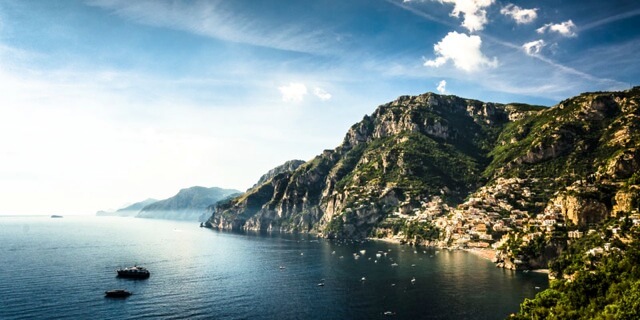 Update: 5 Minutes after pushing this post live, I cannot recreate the prices I saw in the screenshot below anymore. This deal may no longer be available.
The travel blogosphere is abuzz right now with news of tremendous business class deals from certain US gateway cities to cities in Europe on Star Alliance carriers. Business class tickets are available for around $1,500 round trip, which represents one of the best non-mistake business fare deals you will ever see to Europe.
Even better, the cities where this deal works are not the standard airports where we normally see deals (i.e. JFK, LAX, SEA, MIA, etc.) but rather airports that are strongly tied to the Skyteam alliance. Fortunately for me, MSP airport is one of those listed, so I can take advantage of this offer without also requiring a positioning flight.
US airports include (thank you to Matthew for this list): Albany, Atlanta, Baltimore, Boston, Buffalo, Burlington, Erie, Honolulu, Harrisburg, Las Vegas, Minneapolis, Portland, Rochester, San Diego, Sacramento, Seattle, Sacramento and Syracuse.
You can travel from those US cities to the following European destinations: Amsterdam, Florence, Milan, Nice, Paris, Rome and Venice. There are other cities that will work as well, but I have not had time to look up every single city.
Thinking of a cool place I would like to visit, I decided to see whether this fare deal would work to visit the Amalfi coast of Italy in July (which I have heard amazing things about). Sure enough, flying to Naples would represent a tremendous deal at slightly over $1,500 per person in business class. Here is an example of how wide open this deal is available for me to travel from MSP to NAP: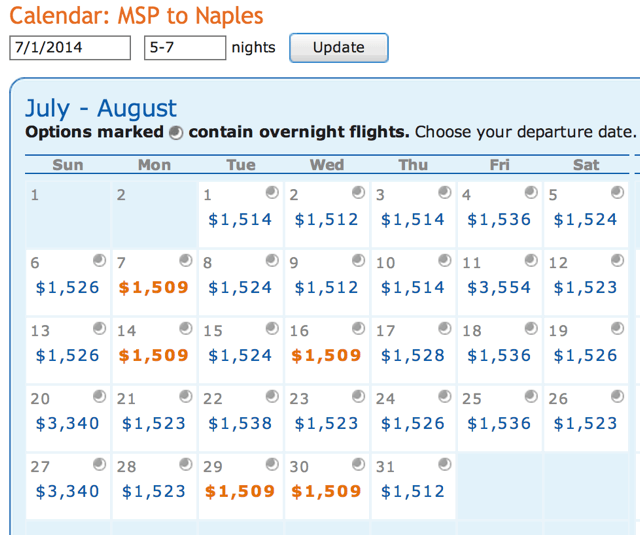 I'm tempted to book this deal before it goes away, but I also have several reservations I need to get over:
1) I already have a weeklong trip in Europe scheduled in September
I have a flight booked to Munich in Lufthansa first class in September. With Oktoberfest, beer, fun and one night in Bangkok already on the docket for this fall, and recent trips to London, Milan and Hungary, do I need to go to Europe again?
2) Mrs. Jeffsetter is already going to Ireland in late June
While I have infinite vacation, she doesn't have the ability to get away as easily. So I would likely need to enlist another brave soul to join me.
3) I don't have status with United and I don't really need to earn miles for this reason (although a status match may work well here)
There's really no point in booking this flight just to earn qualifying miles on United. Perhaps I could try to do a status challenge with United and use this trip as a way to fast track status, but I'm not sure it's really worthwhile to do this at this point.
4) Most of the destinations on the chart are only appealing to me as a couples trip
Going to Italy would be awesome… with Mrs. Jeffsetter. I'm not sure how much fun it would be with a different travel companion. There are some places you really want to go with your significant other and Italy or Paris are two of them.
5) I don't know when exactly I would go on this trip anyway, so if plans change I'm out of luck
If dates need to change for the trip after the fare sale is completed, I would be out of luck. That means I have to choose exact dates in July or August in April. That is a lot of risk for miles that I don't necessarily need.
This deal may be perfect for you!
If you are planning to go to Europe this summer, and the stars align with your departure and destination cities, you should absolutely take advantage of this deal! You will not find a better deal anytime soon, especially for summer travel. If you are on the fence about a trip, you may not find it worthwhile to go through all of this trouble just to get a business class ticket. It's up to you to decide whether or not you think this is worthwhile.
My Conclusion: Keep on Searching
I'm going to start exploring other cities to see if there is a destination I simply can't miss for this price. If one of the places on my bucket list is available, I might book the flight just for fun. Otherwise, I will regretfully have to pass on this incredible deal. Cover Photo Credit: Hélio Dias via Compfight cc