While most of us had Labor Day off, the airlines continued to fly.  And here in Hawaii, one reached a significant milestone: Island Air retires final ATR-72 from its fleet.
Brief History
Island Air is Hawaii's third largest airline, which was founded 37 years ago as Princeville Airways.  But for most of its life, the airline existed as a subsidiary of Aloha Airlines as Aloha Island Air.  And it was during this era that the airline began to use the de Havilland Dash-8-100.  This aircraft type would remain in its fleet through the early 2000's.
Then, in 2003, the Aloha AirGroup sold Island Air.  To me, this era of the airline's history was the dark ages.  The airlines scaled back its service, and the fleet shrank as aircraft reached the end of their useful lives.  And at this point, the airline tried to turn itself around, ordering its fleet of ATRs and rebranded.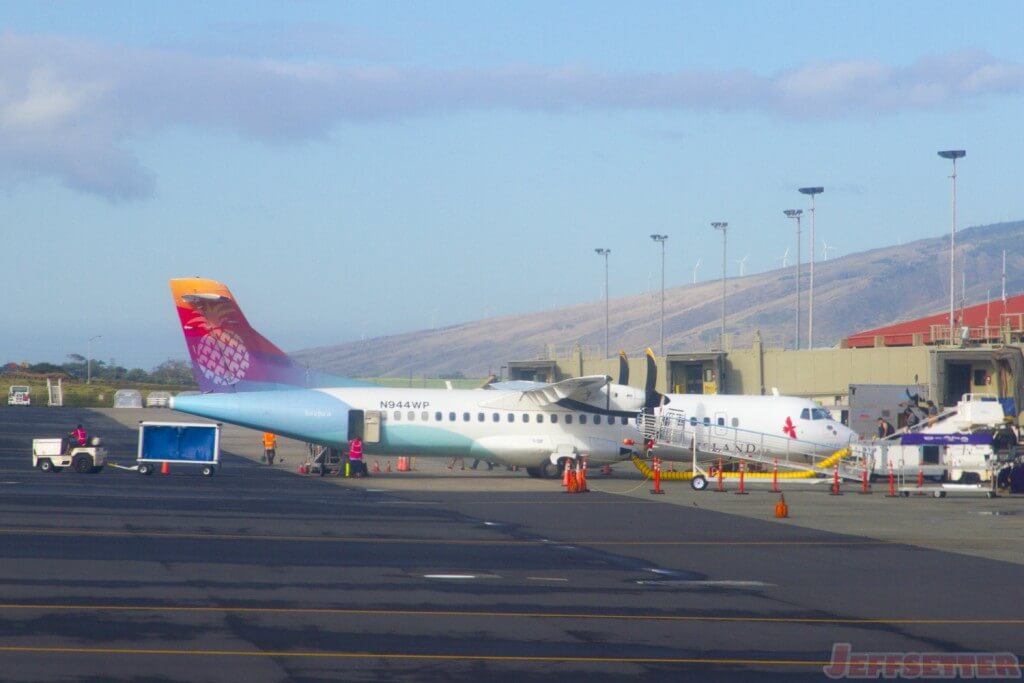 In 2013, the airline was acquired by Larry Ellison, went through another rebrand and made further cuts to its route network.  At its lowest point, the only route Island Air served was between Oahu and Maui.  And of course, the airline was sold again in 2016, at which point the airline began to improve once again.  Slowly the airline restored service Kauai, then Kona, with Hilo now under consideration.
Fleet Renewal
This year Island Air began yet another series of changes when it accepted delivery of its first Bombardier Q400.  These new aircraft are larger, faster, and quieter than the outgoing ATR 72-212s.  And while still not the same as jet service, the Q400 puts Island Air in a better position to compete with its sole remaining rival, Hawaiian Airlines.  Island Air has even been able to increase its weekly frequencies thanks to its new fleet, going from 266 flights per week to 400.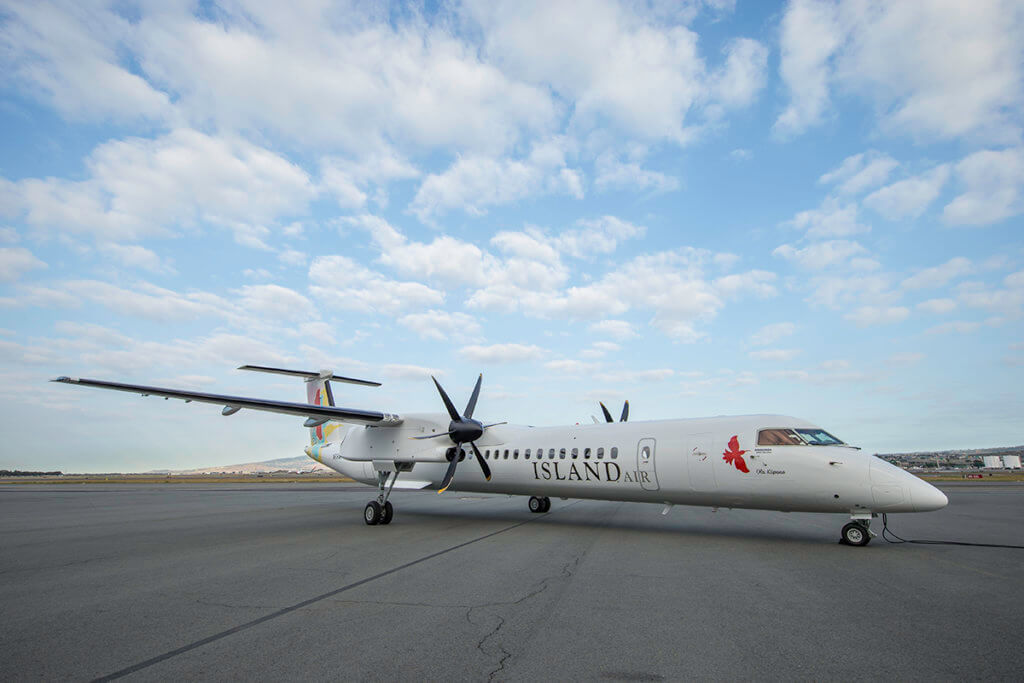 So it's no surprise that the airline has been looking forward to the day in which its fleet would become homogeneous once again.  And this threshold was finally achieved this past Monday when Island Air flew its final ATR flight and pulled the type from service.  What's more, Island Air is still waiting on the delivery of their 6th Q400.  This means that their Q400 fleet will have one additional aircraft than the ATR fleet had.  And though we don't yet know how the airline will utilize this aircraft, this is a massive increase in capacity for Island Air.  Afterall, the Q400s already carry 14 more passengers than the ATRs, going to 78 passengers from 64.
Island Air Retires Final ATR Final Thoughts
Island Air finally moving to an all Q400 fleet is great news.  As I said earlier, it'll allow them to better compete with Hawaiian, which is important.  Of all the airlines that used to serve Hawaii's interisland market, Hawaiian, Island Air, and Mokulele are all that remain.  And, let's face it, most people won't be flying on Mokulele's fleet of Cessna Grand Caravans.  Which leaves Island Air to face off against Hawaiian, which serves its interisland routes with a fleet of 20 Boeing 717-200s, which includes an ever increasing number of routes that bypass Honolulu altogether.  So the more successful Island Air can be, the better.  There needs to be a strong, viable competitor to keep Hawaiian in check.  If not, interisland travel could become wildly expensive.
That being said, I've never personally flown with Island Air.  Earlier experiences with Mahalo Air over 20 years ago have left me completely adverse to flying on prop aircraft.  I hated Mahalo's incredibly noisy fleet of ATR 42s, which, ironically, is the type of aircraft Ohana by Hawaiian flies today.  And while I know the Q400s are a much quieter aircraft, they're still turboprops.  One of these days I'll get over myself and give them a try, though.  I hope.