You all remember Kaimana, the monk seal, right? Three years ago, RH58, also known as Rocky, hauled up onto Kaimana Beach and gave birth to a pup. It was the first birth in bustling Waikiki in DECADES. And now, Kaimana has a pup of her own!
It's hard to believe that it's been five years since Kaimana stole the hearts and attention of the world. Not only is a monk seal being born in busy Waikiki a rare and special treat, but monk seals themselves are incredibly rare. In fact, they are the rarest extant species of seal in the world. So any birth is a reason to celebrate, though there's no guarantee pups will survive. A pup growing up to have a pup of its own, then, is an even bigger reason to celebrate – especially when it happens on a main Hawaiian Island.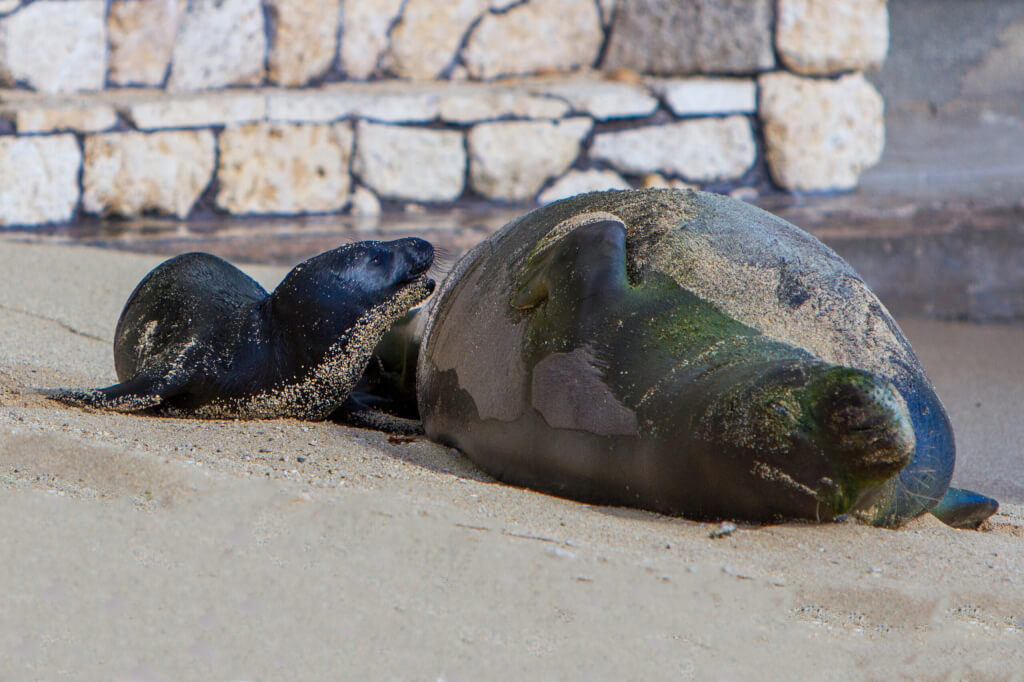 Kaimana Has a Pup
When Rocky weaned her, Kaimana was relocated to Oahu's North Shore, where she now spends most of her time. Often, monk seal mothers birth on the beach on which they were born, though, for safety and logistical reasons, officials hoped that wouldn't be the case for Kaimana – and it wasn't. While Kaimana has a pup, she didn't have it on Waikiki Beach. Instead, she stayed close to home and gave birth on a remote, undisclosed beach on Oahu's North Shore back on January 28.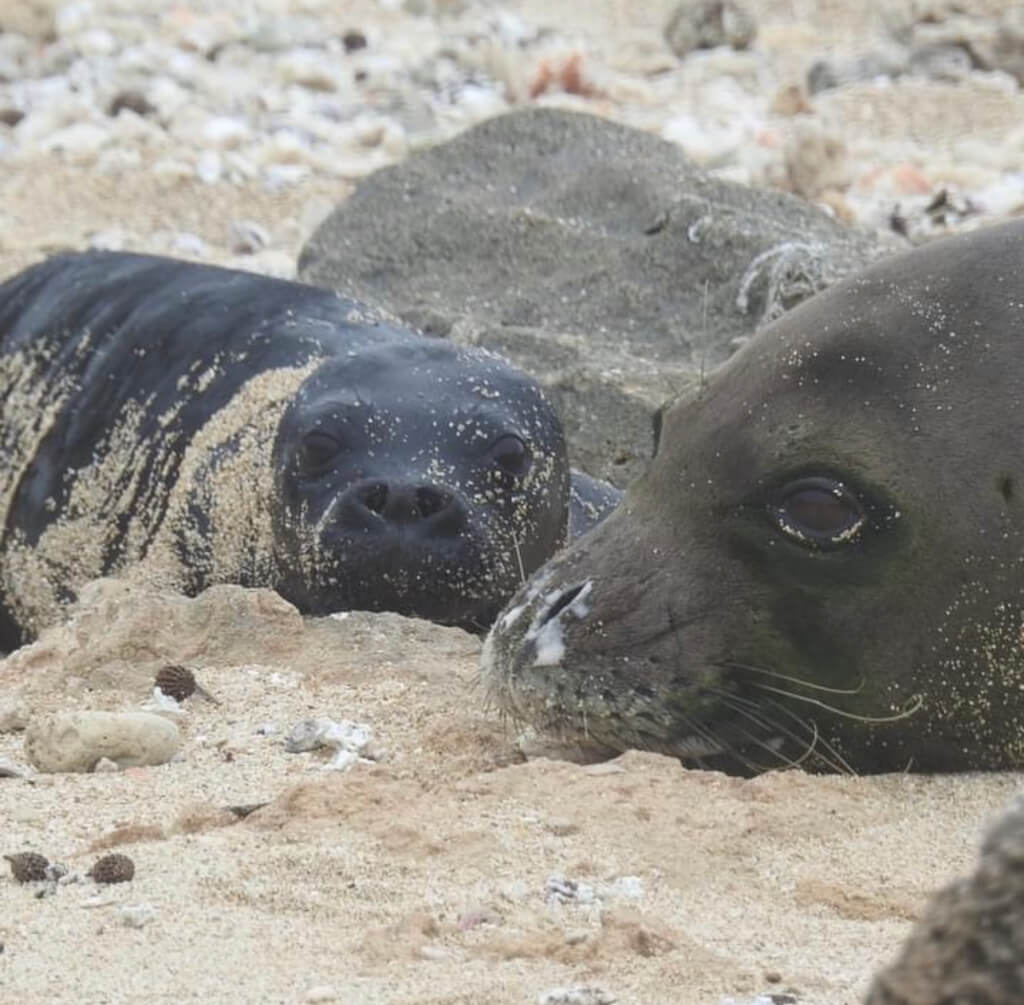 Designated PO1, Kaimana's first pup, has been given the name U'i Mea Ola by students of Kahuku Elementary School. Translated to English, U'i Mea Ola means Beautiful Survivor and was chosen because:
U'i is likely to remain in the limelight thanks to her famous mother and grandmother.
She's Kaimana's first pup, which means her chances of survival are slimmer than normal – but she's already a month old!
U'i was born during a period of high tides and rough conditions.
Even at just a month old, U'i is showing great strength and energy!
Final Thoughts
Unlike Kaimana's early days, it's unlikely that most people will see PO8 – U'i Mea Ola. But that's ok! The important thing is that she grows into a strong, successful adult and has her own pups. With any luck, we'll see her giving birth to a pup of her own on Oahu someday too.