Kauai long enjoyed being COVID-free. But, since Hawaii began its pre-travel testing program, Kauai has seen steady growth in new cases. The island even experienced its first COVID death recently. As a result, Kauai suspends pre-travel testing to help slow the island's rate of infection.
This past Tuesday, Hawaii implemented stricter rules for its pre-travel testing program. The change made it more difficult to successfully test out of quarantine as you now have to receive your results and upload them BEFORE boarding your flight. If you don't, you'll have to quarantine for 14 days – no exceptions!
Kauai Suspends Pre-Travel Testing
The above rule was proposed by Kauai Mayor Derek Kawakami along with a required second test for anyone arriving on Kauai. However, Gov. Ige denied that request, triggering Mayor Kawakami to request Kauai's temporary withdrawal from Hawaii's pre-travel testing program. That request went in earlier this week, but Gov. Ige took till late Friday to make his decision to allow Kauai to do just that. And that's too long, in my opinion, especially given the start date.
So when is Kauai exiting from Hawaii's pre-travel testing program? At 12:01 am on Wednesday, December 2, with the suspension lasting at least four weeks. However, Mayor Kawakami says he'll only repeal the suspension once Kauai brings its rate of infection under control. Oh, and it applies to both trans-Pacific and inter-island travel.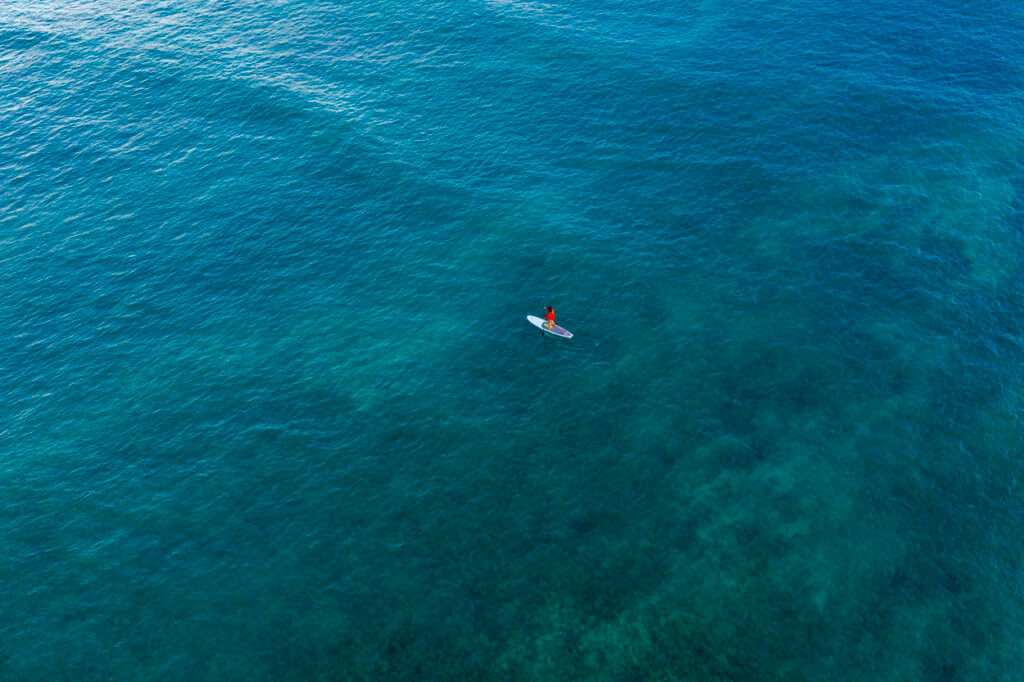 Situation on Kauai
So how are things on Kauai right now? Well, from March through October 14, Kauai recorded 61 cases. But, from October 15 to November 24, 58 cases. What's more, Kauai currently has 18 active cases with a 7-day new infection rate at three cases per day, while the test positivity rate is at 1.4%. That doesn't sound all that bad compared to virtually everywhere else in the US, but remember, Kauai is different. The island is home to only 72,000 residents. What's more, the island only has nine ICU beds and 111 regular hospital beds. There are already far more infections than total ICU beds. That's not a good place to be.
Resort Bubbles
Prior to the start of the pre-travel testing program, Kauai did approve a few resorts to operate as resort bubbles – and Mayor Kawakami says going to this model is an option right now too. Under this model, guests may leave their room to dine at on-property restaurants, enjoy the pools, etc. but cannot leave property whatsoever. Hotel staff must also remain on-property 24/7 to help protect the rest of the community.
Thus far, only one resort – the Timbers Kahaui Hokuala resort – is the only property operating as a resort bubble. They've been doing so since reopening on October 15, despite the pre-travel testing program. Supposedly, four other properties also have approval, though they have yet to be named.
Kauai Suspends Pre-Travel Testing, Final Thoughts
Moving backward is never a good thing – especially since new, stricter rules that already went into place. But Kauai is in a bad place. In fact, of the four most populous islands, Kauai has the most limited medical resources. So, being proactive is crucial.
For those of you planning on visiting Kauai in the month of December, and you still want to go, I'd call your hotel to see if they're participating in the resort bubble program. But, if you'd rather not be confined to a hotel, I'd get in touch with your airline and hotel ASAP.