With Hawaii's quarantine now in effect until at least October 1, Maui and Kauai considers resort bubbles. Such a concept solves a lot of problems we're currently experiencing. But, will visitors go for it?
What Are Resort Bubbles?
Basically, resort bubbles are a more relaxed version of Hawaii's quarantine orders. You see, right now, all those arriving in Hawaii need to quarantine for 14 days. For visitors, that means being confined to your hotel room for the duration of your quarantine. But, no one wants to do that. So, resort bubbles seek to find a compromise, while keeping residents safe and (hopefully) drumming up some business for resorts.
The way this model works is that participating resorts need to prove that they can effectively police their guests. Once they do, they'll be allowed to invite guests back and allow them to roam the entire property rather than being stuck in their rooms. You'd still have to stay on-property for the 14 days, but guests can enjoy the resort's restaurants, pools, and more.
To further mitigate risks, guests must wear a tracking band to ensure they stay on-property. What's more, resort employees will need to live on-property to ensure separation from the rest of the community.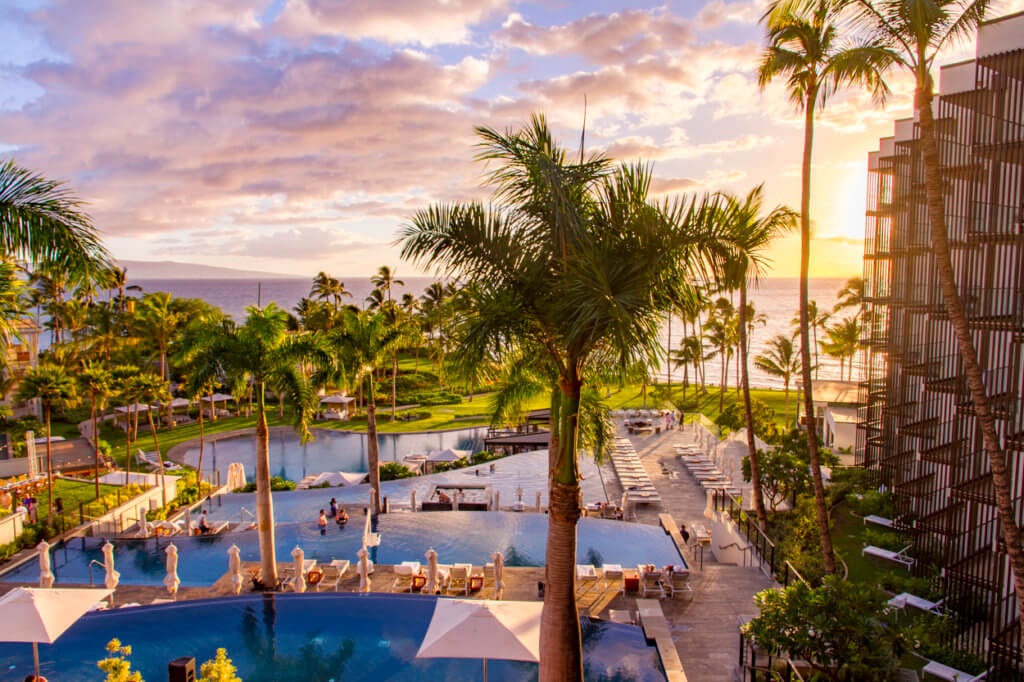 When?
Reportedly, resort bubbles will allow visitors to return before the October 1 quarantine orders end. And, as it stands, Kauai appears to be the most far along with it its plans. However, no date estimate is available yet.
Maui's Mayor Mike Victorino is supportive of the idea. However, he says that " we still are a ways off to being able to effectively open up."
Why Not Oahu or Hawaii?
It come as no surprise that Oahu isn't considering resort bubbles right now. After all, the surge Hawaii is seeing is centered primarily on Oahu. So, we, of course, need to get things under before we can consider the resort bubble idea.
As far as why Hawaii County isn't considering the resort bubbles, I'm not sure. If I had to wager a guess, it's because Mayor Harry Kim has taken a very cautious approach to his COVID response. Plus, the Big Island is very rural. On the other hand, the island's resorts provide the perfect venues for these bubbles.
Maui and Kaui Considers Resort Bubbles, Final Thoughts
Resort bubbles sound like a good idea. It takes a component from New Zealand's plan that works and adapts it to Hawaii. One glaring question I have, though, is how visitors will get to and from the hotels. If they can secure their own transportation, there's no stopping them from making stops along the way. But, if a controlled shuttle service is required, then this plan has a good chance of working.
The bigger question, though, is how many visitors will be down for this plan? There will be some, I'm sure, that jump at this kind opportunity. But for other, those that like to explore a place, this is a no-go. So, that begs the question – will there be enough guests to make this model worthwhile for resort operators?