Last updated on January 22nd, 2016 at 09:02 am
All the way back in April of 2013, I participated in an event at Frequent Traveler University in Washington DC called Launchpoint. At that time, 10 startups pitched their ideas to the audience at FTU in order to win $50,000 in funding for their business. A winner and runner up was chosen from the presentations to move on to the final round of entries. While my idea of Free World Traveler wasn't a winner, it was still a great experience.You can learn about the competition here on my Launchpoint Recap.
Later that year, another 10 startups were pitched in Tampa to compete for the same $50,000 prize. I was not able to attend that event, so I do not have opinions on those who participated.
Today the final 5 entrants into Launchpoint pitched their business ideas at the Seattle Frequent Traveler University. The rest of this post will share my observations on those who pitched, and whether I think that the business will be feasible.
Each participant has 3 minutes to present their value proposition. It's like Shark Tank for travel startups.
 
This company was born out of the founder spending 8 months on the road traveling to different destinations. This becomes tough because each location has a different rules, currencies, etc.
Attache was invented to make every airport feel like your home airport by providing you with each of the items you need in order to hit the ground running when you arrive. Sign up for an attache package customized to the place you are visiting and you will have exactly what you need.
The presentation was very short and a little weak at describing the service (I wasn't sure what it did at first), but after poking around the website it started to make more sense. This is a cool concept that I think a lot of people would find useful.
I'm not sure if people would be willing to pay a premium for these arrival packs, but I think it might be worthwhile in some instances. I would consider using this service on a future trip.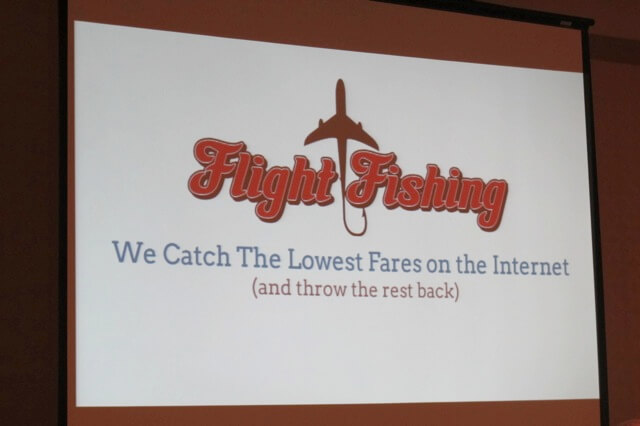 George is really good at finding cheap fares. He can find good deals for friends and family that are customized to their needs by using a variety of data sources.This ends up being very complicated to do for most people, so he created a service to scale his idea. Flight Fishing claims to have a better method of collecting flight data and filtering out the bad deals. They will only send you the good deals.
Probably my favorite part of the presentation was how they mentioned why they are better than the other services. They look them right in the eyes and confidently claim that they are better. They are pulling in 85 million pieces of data in order to determine the best flights.
A lot of the panelists thought that this will be difficult to scale. I agree. I will sign up for this service to see if it can help me find some awesome deals.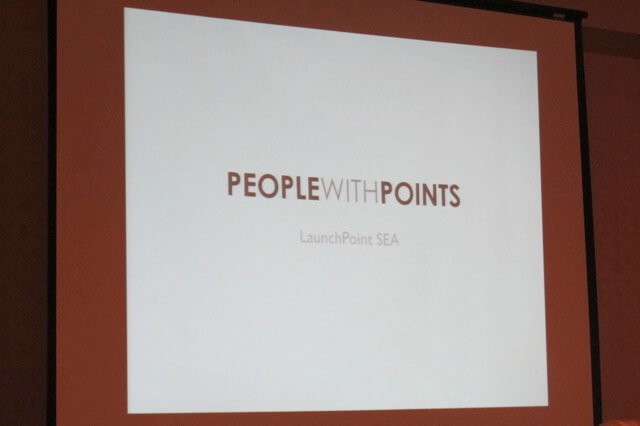 This startup hopes to bring the cash and points model to independent hotels. I didn't even know that this was a market to target, but I guess that small hotels could benefit from this type of model.
The presentation itself was short, and I wasn't really sure if they have an actual business right now or just an idea. I also wasn't sure if there was a big enough market her. However, when I listened to some of the questions from the panelists, I see that they want to bring this program to the major banks to get them to participate.
The banks have a large inventory of points they want to get off their books, and with a cash and points model, they might be able to create some major value here. I am not sure that I would bother with this service unless it represented a very large discount from normal hotel rates.
The business contingency is on banks signing on for the service. I think that this will be incredibly difficult to do if they do not have connections already. Maybe they do and they will be successful. I wish them the best.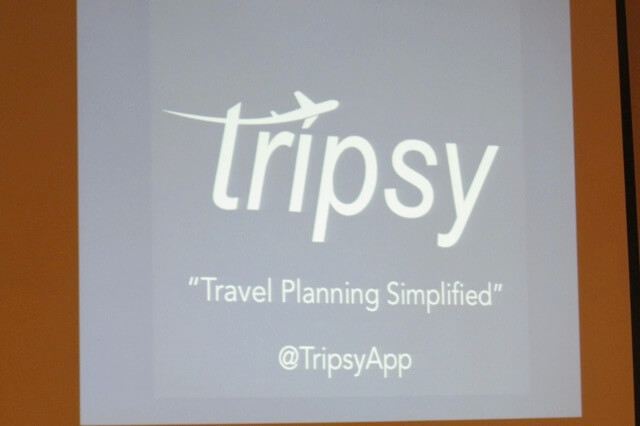 Tripsy wants to simplify the travel planning process. It's a pain to book travel with a group of people, and this service will help you keep track of everything. The web application is only a month old, but the user interface is beautiful.
They want to be the TripIt for flight research and I think that this could be possible. They are very far along after just one month and with some major focus they could go a long way. However, it will be pretty expensive to get to the next level with this type of business. I also am not sure what their business model would be.
The presentation was strong since it was a live demo. This is probably the service that I would potentially use the most, so I hope that they keep the development momentum up.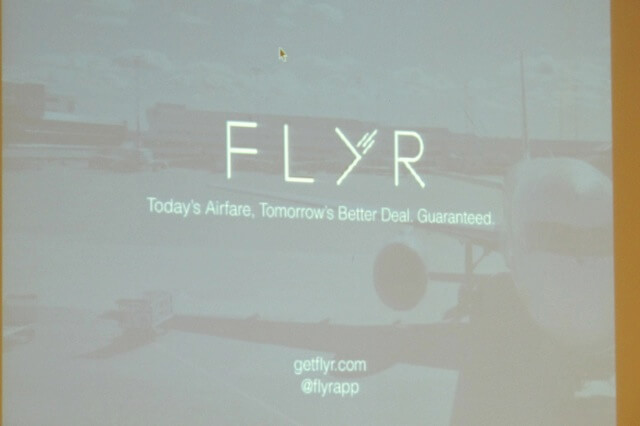 Flyr is a startup out of San Francisco that wants to take a big data approach to flying. They claim to have analyzed 131.6 billion historic data points, add 182 million new flight records a day, and process 1.8GB of data in .25 seconds to find an answer.
By using an insurance company model, they can help you reserve a price for a flight you want to take for 7 days. If your flight price goes up, they will pay you the difference. They are using the same type of math as insurance companies, so they hope to be able to predict with remarkable accuracy whether a flight price will go up.
While the presentation was short, the Q&A portion helped me better understand the value of this service. It is like flight price insurance. The way they will make money is by only offering protection on flights that they know won't go up. It seems like this is something that travelers could hack if that is the case.
My thoughts: If they can get the math right, they can make a lot of money. Insurance exists because of the math that indicates it will make people money. It will be interesting to see if this can happen in the world of flights, where the data is coming from a million different sources, is often unreliable, and is at the will of money grubbing airlines. This is not a service I would likely use, but it could offer comfort to less frequent travelers.
The Winner: Flight Fishing and Tripsy
My favorite idea was Tripsy, so it was good to see Parag make it on to the next round. It will also be great if Flight Fishing can become the service that they want to be.
Having participated in this contest last year, I know how hard it is to get up in front of the crowd and present your idea. Congrats to everyone who participated and I hope to see them all succeed!