When in Hawaii, you should eat local food.  This means eating local products and local style-food.  And if you want to dine somewhere that takes both of these concepts to heart, then visit Mud Hen Water.
Eating Like a Local isn't Always Eating Local
Eating local and eating like a local are not mutually exclusive concepts.  Often time, eating like a local means not eating local.  That may sound confusing, but this is because many common ingredients in Hawaii aren't produced here.  Case in point: loco moco.  This quintessential local dish is comprised of white rice, a burger, brown gravy, and an egg.  It's local comfort food at its finest.  But guess what?  More often than not, that burger is made of beef from the U.S. Mainland, and even the eggs may not be local.  But things are changing, and many places at minimum use local beef and eggs now.
Chef Ed Kenny
Chef Ed Kenney is a local chef and restaurateur who owns Mud Hen Water and a few other establishments.  He, like many other local chefs, cook Hawaii Regional Cuisine.  But Chef Kenny's approach is a bit different.  You see, his culinary mantra is "local first, organic whenever possible, with Aloha always."  And he sticks to this mantra.  Yes, you'll find some ingredients from out of state, but most of the menu is sourced from Hawaii.
Mud Hen Water Dinner
The first time Mrs. Island Miler and I experienced Mud Hen Water was for dinner about a month ago.  Dishes are presented family style, so we ordered a variety of things to share.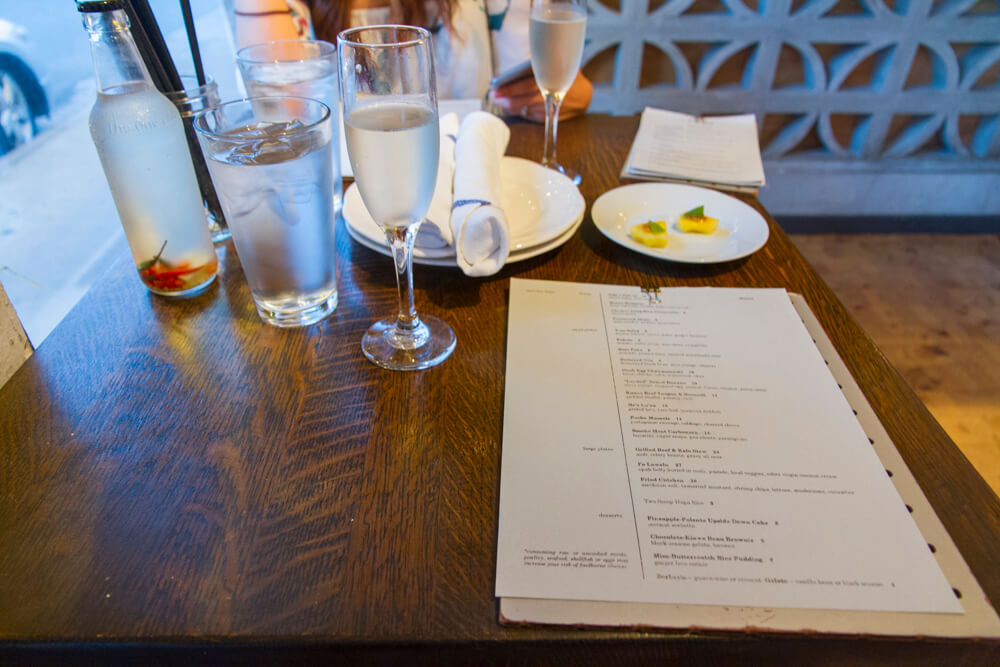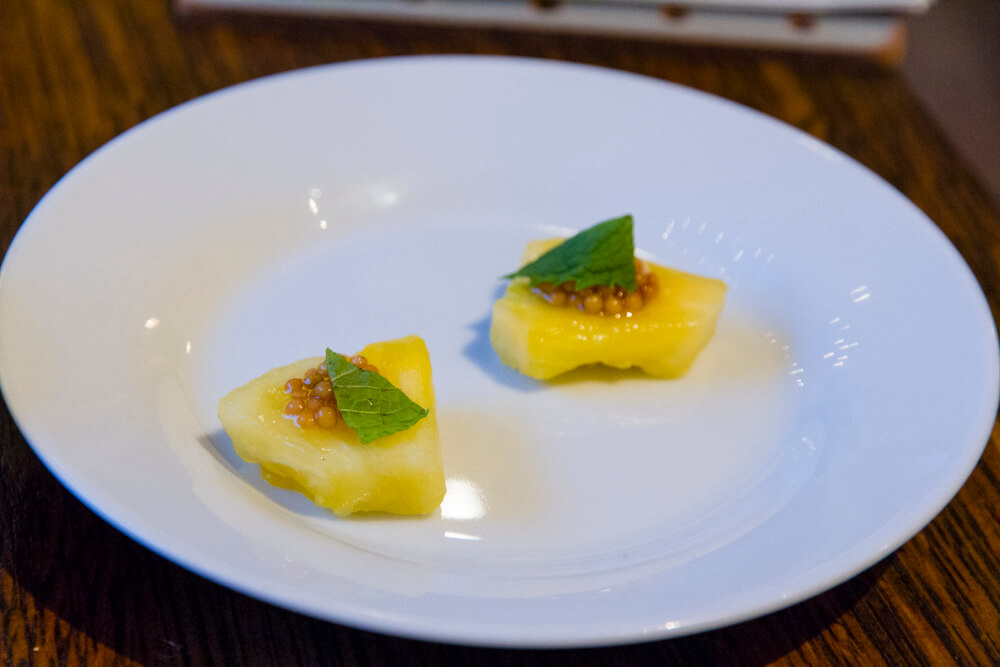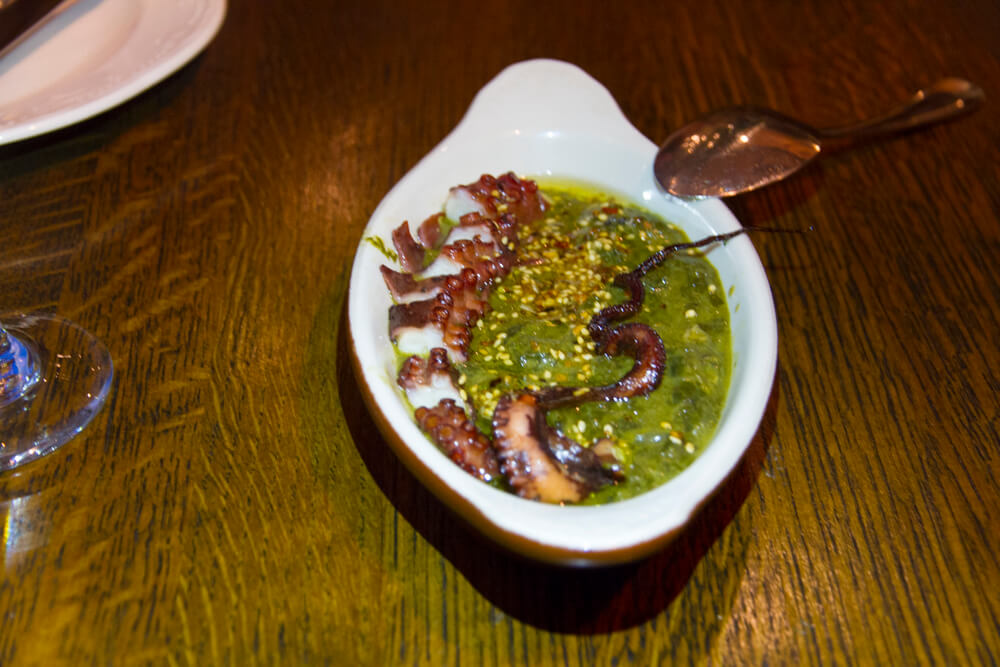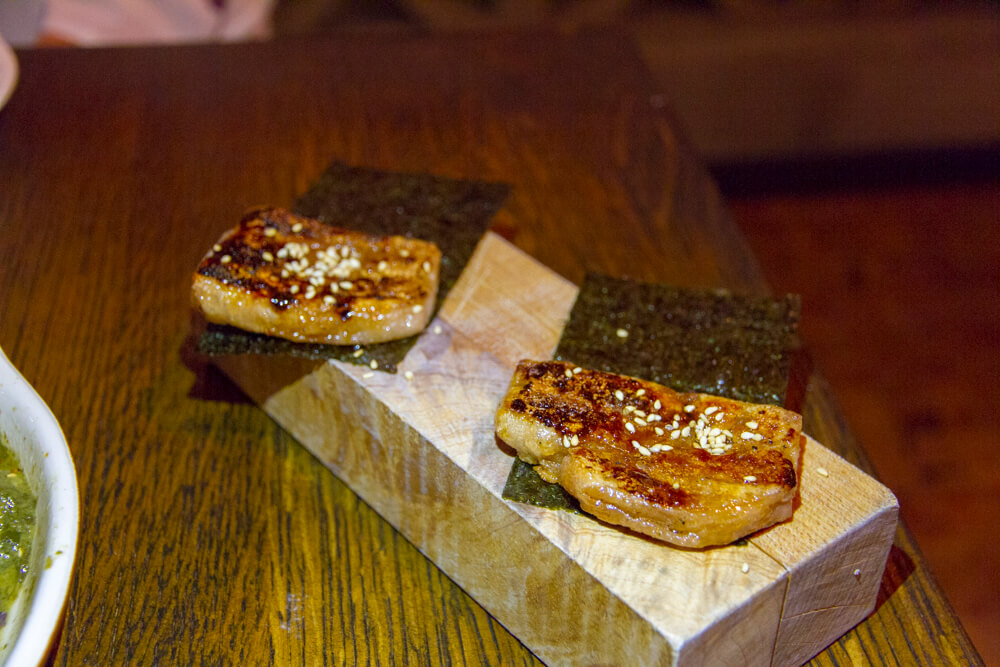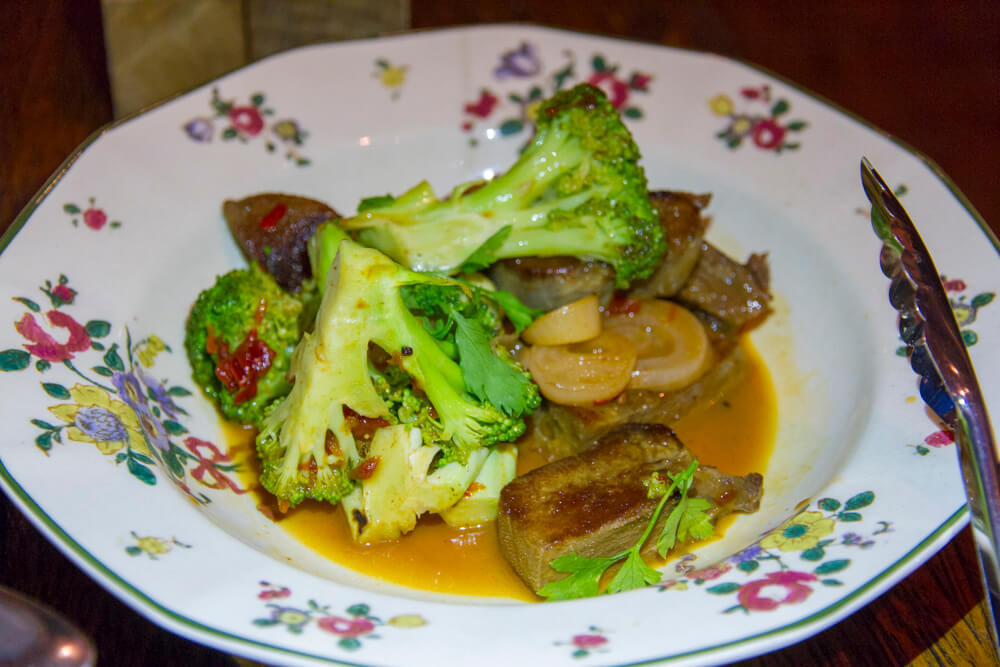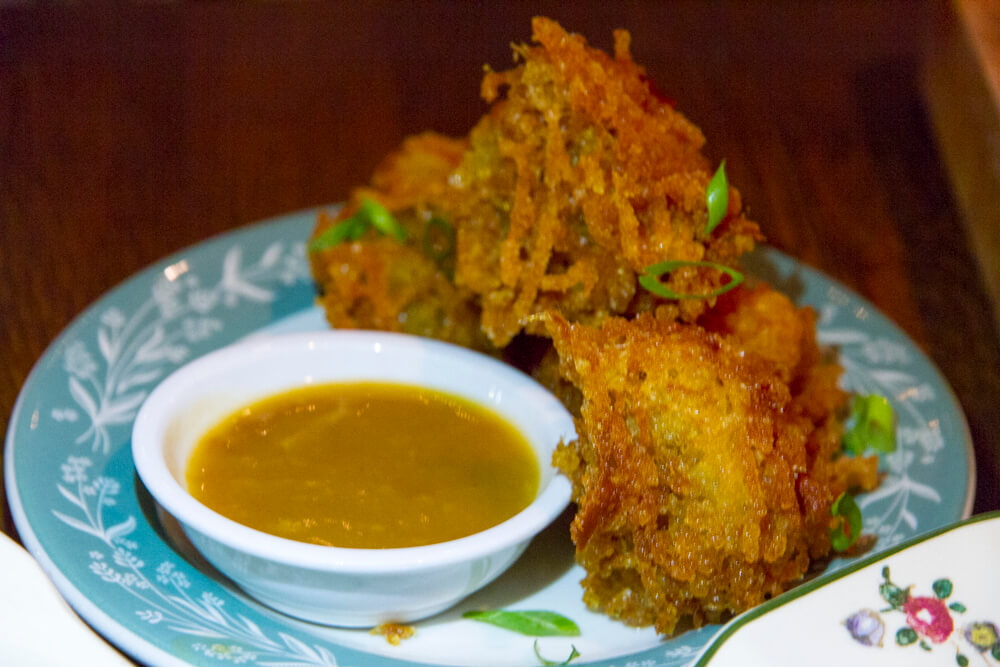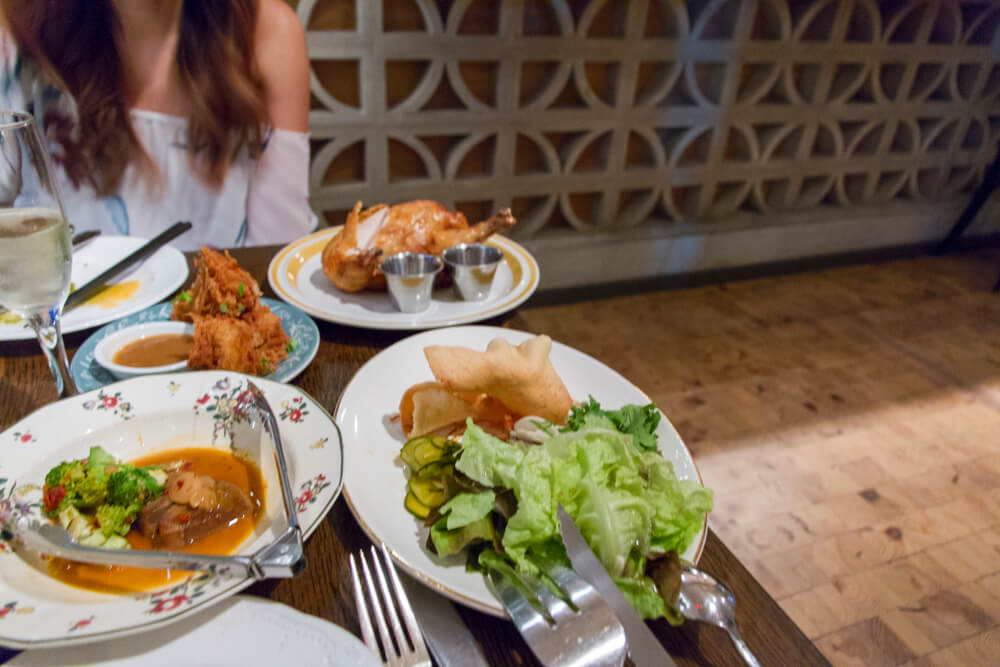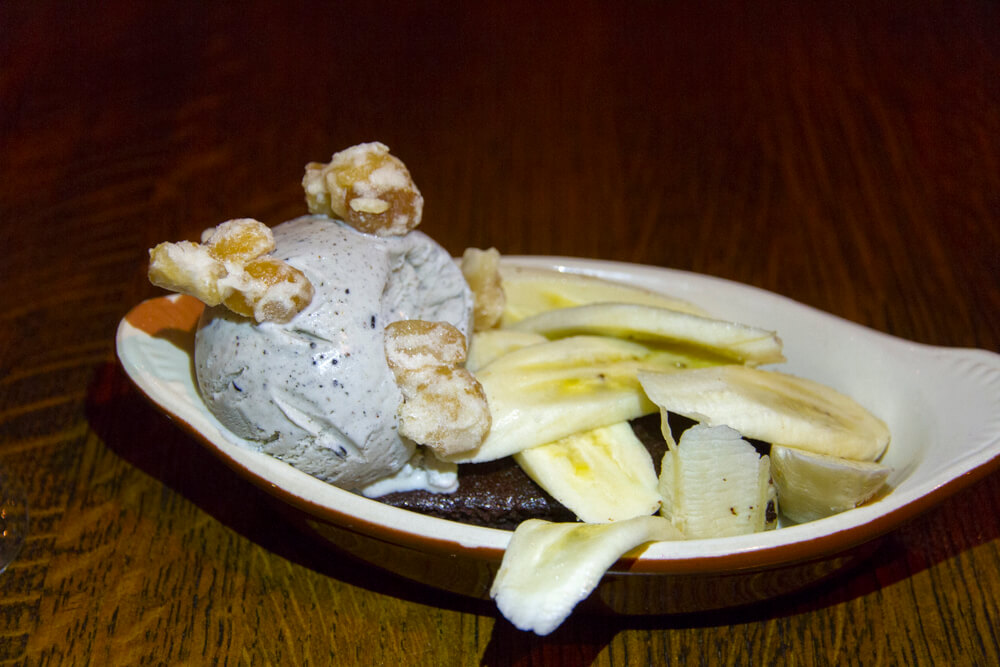 Mud Hen Water Brunch
A newer thing at the restaurant is brunch service.  The morning menu is a bit more curated, but still just as unique and delicious.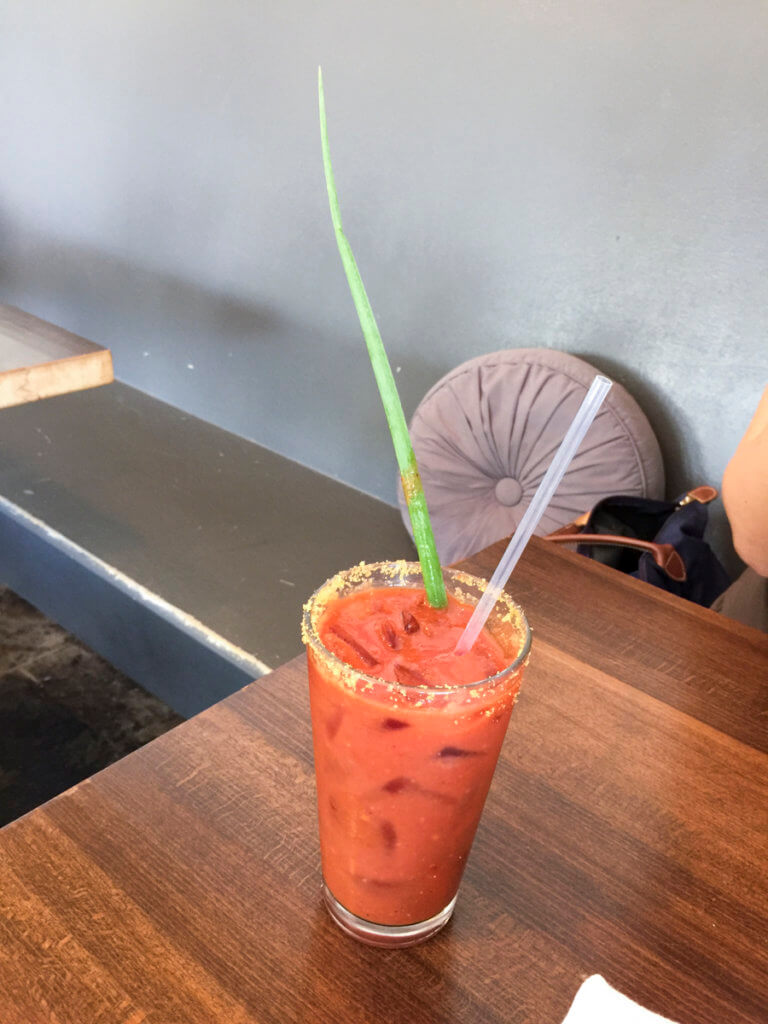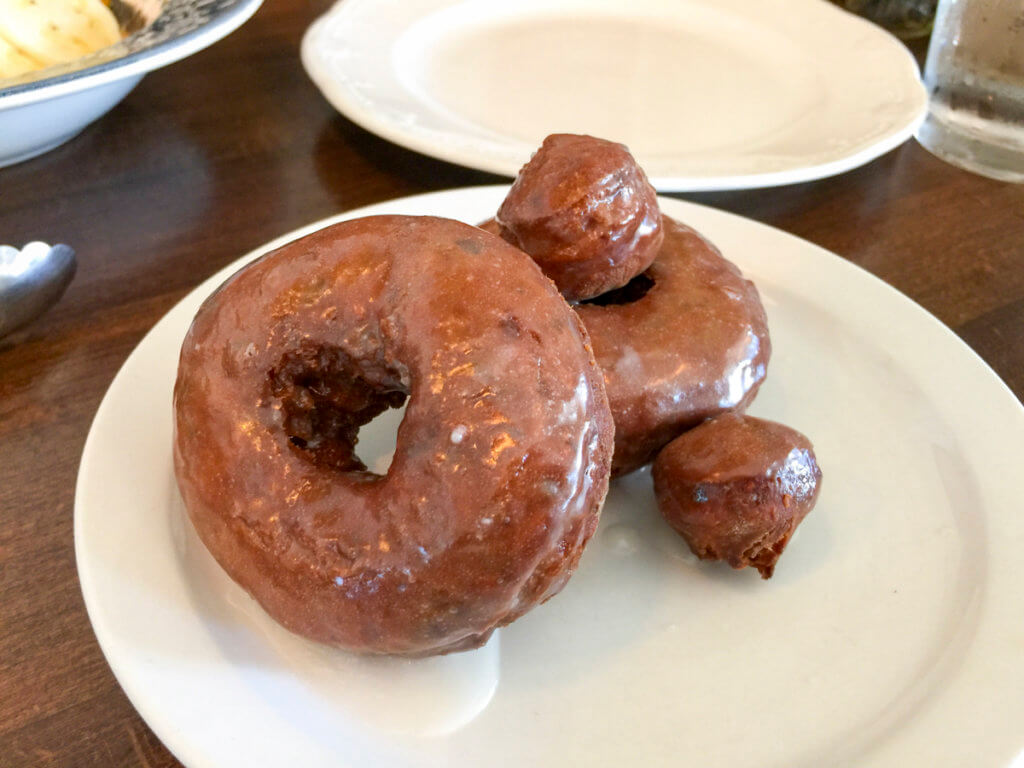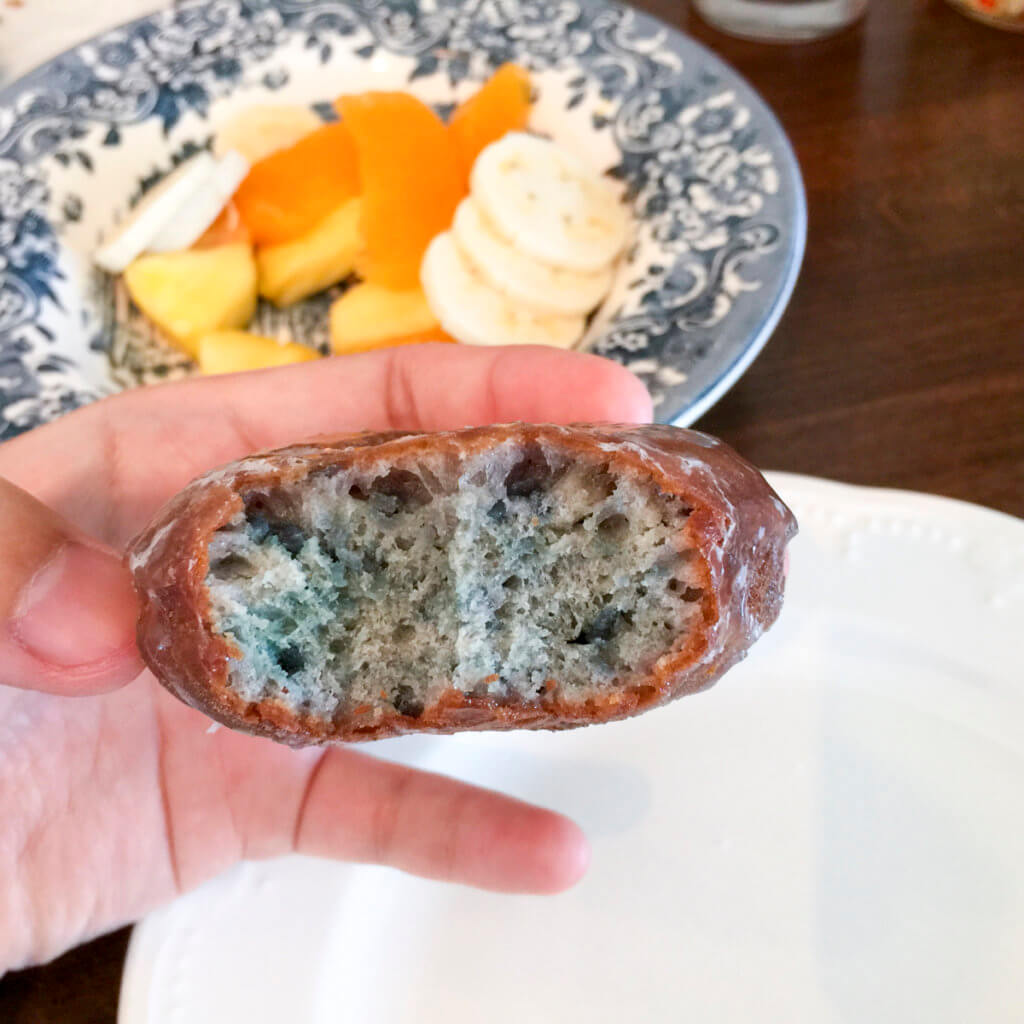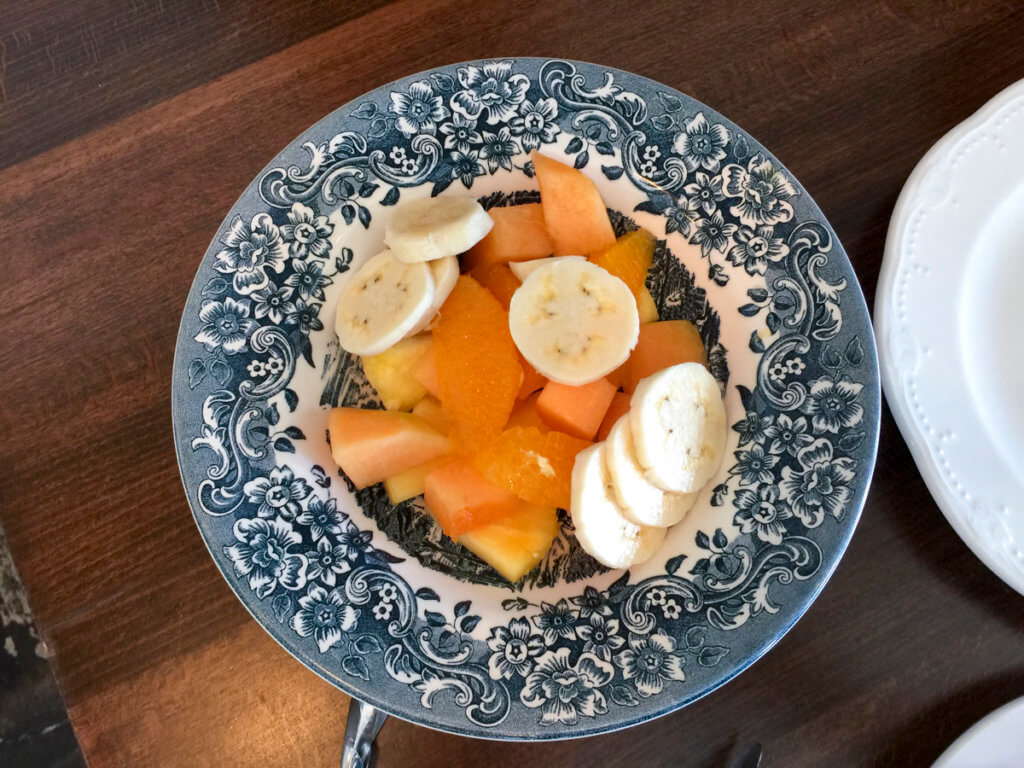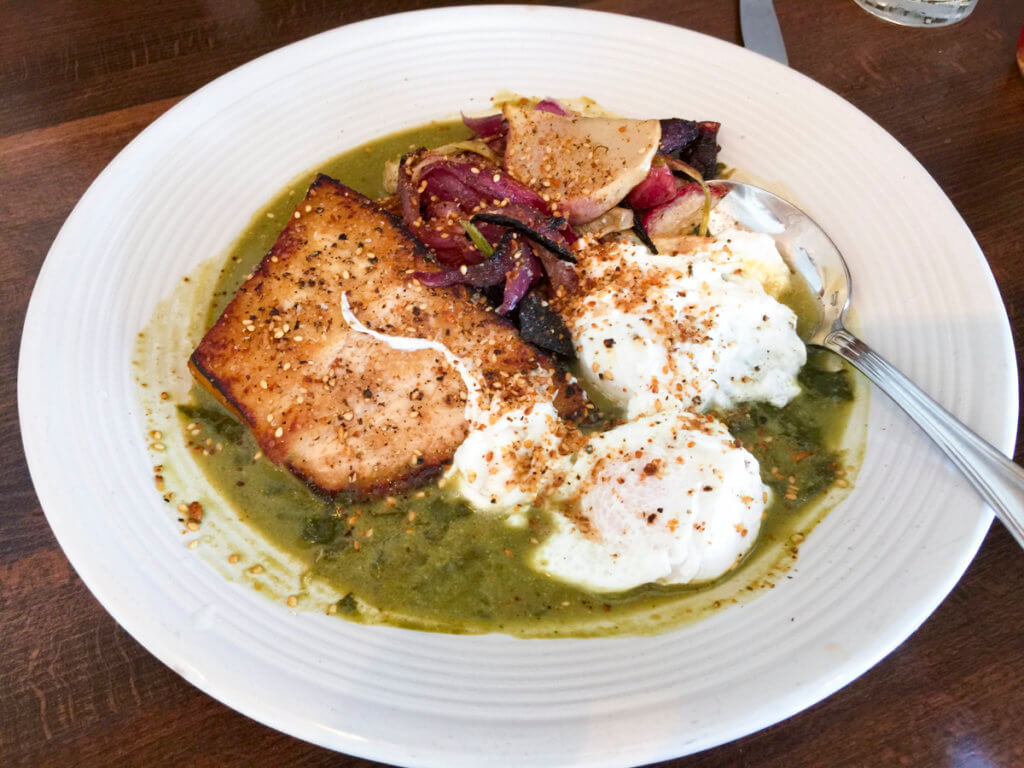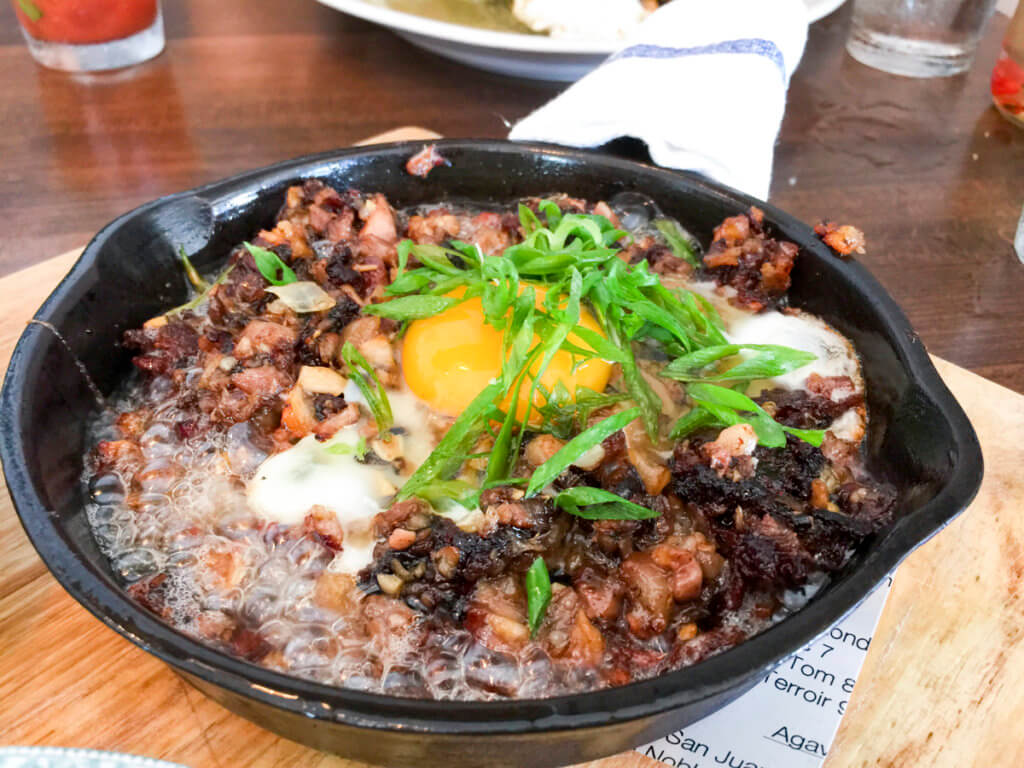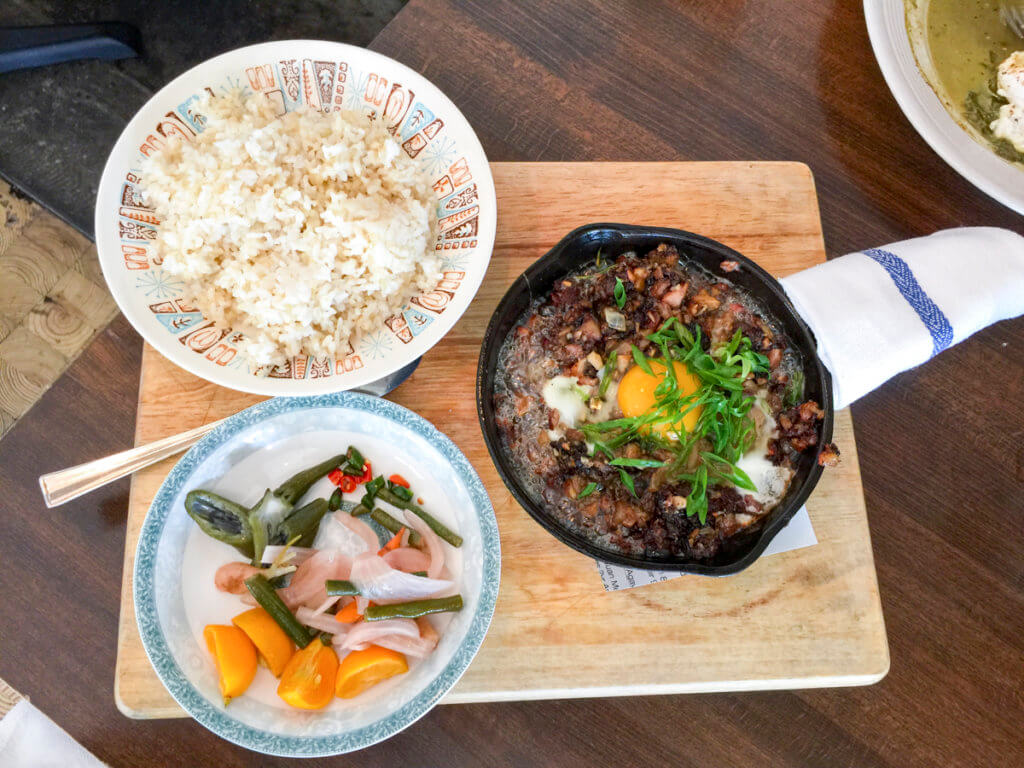 Glossary of Terms
Calamansi: Filipino lime
Hapa: Hawaiian for half, part, or mixed; but here means white + brown rice
He'e: Hawaiian for octopus
Long Rice: mung bean vermicelli
Lu'au: Hawaiian for taro leaf
Pa'i'ai: pounded taro root, but using less water than poi
U'ala: Hawaiian for sweet potato
My Thoughts on Mud Hen Water
When we had dinner at Mud Hen Water, we liked it so much we came back for brunch that same weekend.  Service is nice; no complaints there.  Same for the cuisine; everything was tasty, though some dishes excelled more than others.  For example, the fried chicken was good but wasn't what we were expecting and didn't wow us.  Likewise, the Beef Tongue and Broccoli was a good idea, but there wasn't much beef tongue flavor to it.
However, the Grilled Pa'i'ai, Grilled He'e Lu'au, the brownie, and the Sisig all blew me away.  I generally don't like pa'i'ai, but this version was much denser and chewier than versions I've had before.  Plus, the kiawe wood-burning hearth its grilled in imparts a wonderful, smokey flavor to it.  And it's presented like New Year's Japanese mochi, brushed with soy sauce and wrapped in nori.  Amazing.
The He'e is also grilled over kiawe wood, so it's soft and smokey. The Lu'au it sits over is more savory; not sweet and creamy like the luau staple.  The chicken long rice croquettes were also fantastic if a little greasy.  But it tastes like a crunch, concentrated version of chicken long rice.  And that brownie?  Sublime.  It's like a cross between a brownie and graham cracker, with a smokiness imprted by the kiawe wood hearth.  The black sesame gelato adds a nutty, earthy depth to this almost savory dessert.  But the candied macadamia nuts and sliced apple bananas add a subtle sweetness and crunch to the dish.
Oh, and that sisig?  It's a Filipino dish of bits of meat and skin from the piggie's head, minced up fine, and cooked.  The pan is brought out to you sizzling away, crisping up all the bits of skin.  This is a heavy way to start your day, but the sizzling, crispy goodness is worth it.  So porky, crispy, and chewy in a good way.  Plus the calamansi and pickled veggies help cut through the richness.
Mud Hen Water Final Thoughts
If you're looking for a uniquely local meal, look no further than Mud Hen Water, or its sister restaurants Town Kaimuki and Mahina & Sun's at the Surfjack Hotel.  Each of these restaurants follows the same principle, though each has a unique menu.  Oh, and Mud Hen Water is the only one with a kiawe wood-burning hearth, so there's that.  Parking, however, is atrocious.  If you can't find street parking, you'll have to find a paid lot and walk over.  Or, you can catch an Uber/Lyft over to the restaurant.
And despite the rather low-key vibe of the restaurant and the cuisine, the prices are a bit high.  This, of course, is a result of the high cost of farming and doing business in general in Hawaii.  Our dinner her cost us just over $100 including tax and tip.  Brunch came in somewhere around $50.  So if you choose to dine, just be aware of the pricing.