This past August, Marriott hastily merged its system with that of Starwood.  And, of course, that hasty system integration caused a lot of pain.  But it did result in the standardization of benefits and perks, such as the Suite Night Awards.  So, at that time I made my first Marriott Suite Night Award redemption, which is now confirmed.
Marriott Suite Nite Awards are a legacy of the Starwood Preferred Guest program.  So while they've been around for a while, I've never used them before.  And, it was one of the few changes I was actually looking forward to.  But, as is the case with everything related to points and miles, your mileage may vary.  In fact, as you'll recall, I had a really hard time finding properties that would even accept Suite Night Award requests.  As a result, I ended up submitting a request for my upcoming stay at the Waikiki Beach Marriott just to see what would happen.
Suite Night Award Request Results
The Waikiki Beach Marriott is pretty good about Suite Night Award room selections.  At the time I made my request, they had the usual view rooms on offer, as well as Jr Suites, family suites, and their base one-bedroom suite.  So not the best selection, but not bad either.  At least they had suites on offer!  But no matter to me, I was after one specific room type: the Kealohilani Tower Ocean Front Jr Suite.  In fact, it's the only room type I selected when making my request.   And, guess what?  I got it!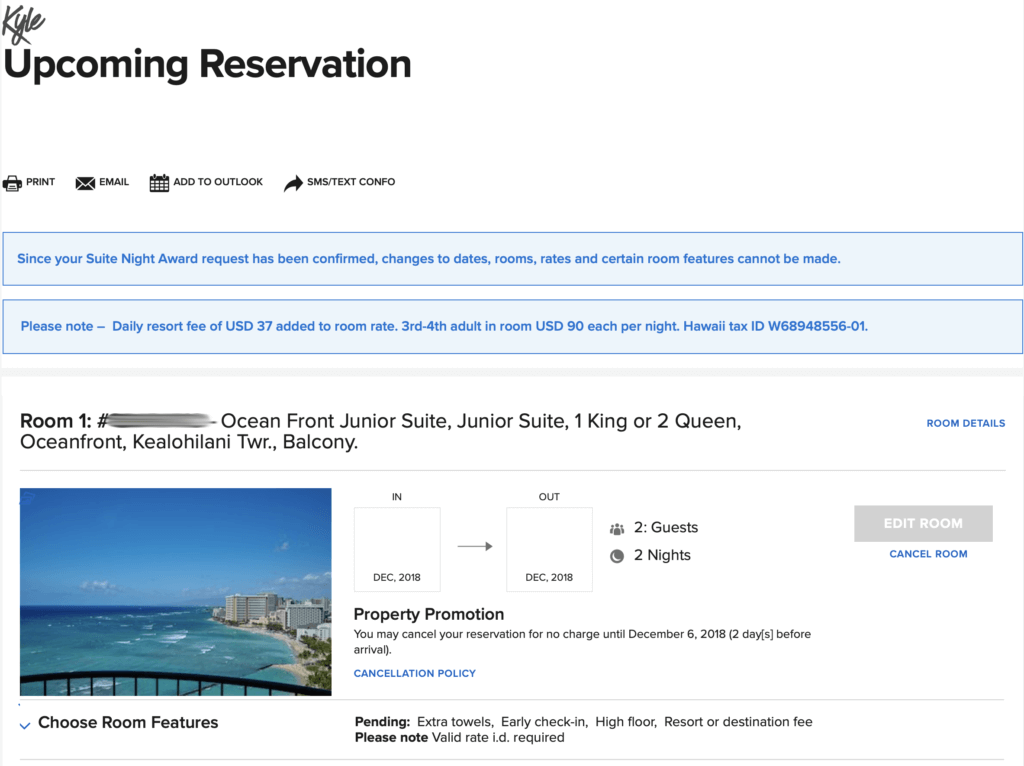 Why I Chose This Room Type
So, I could have chosen to request a full suite.  But if I went that route, I couldn't control what type of view I might get.  And the last time I got a Jr Suite upgrade at this property, I got a crappy parking lot view.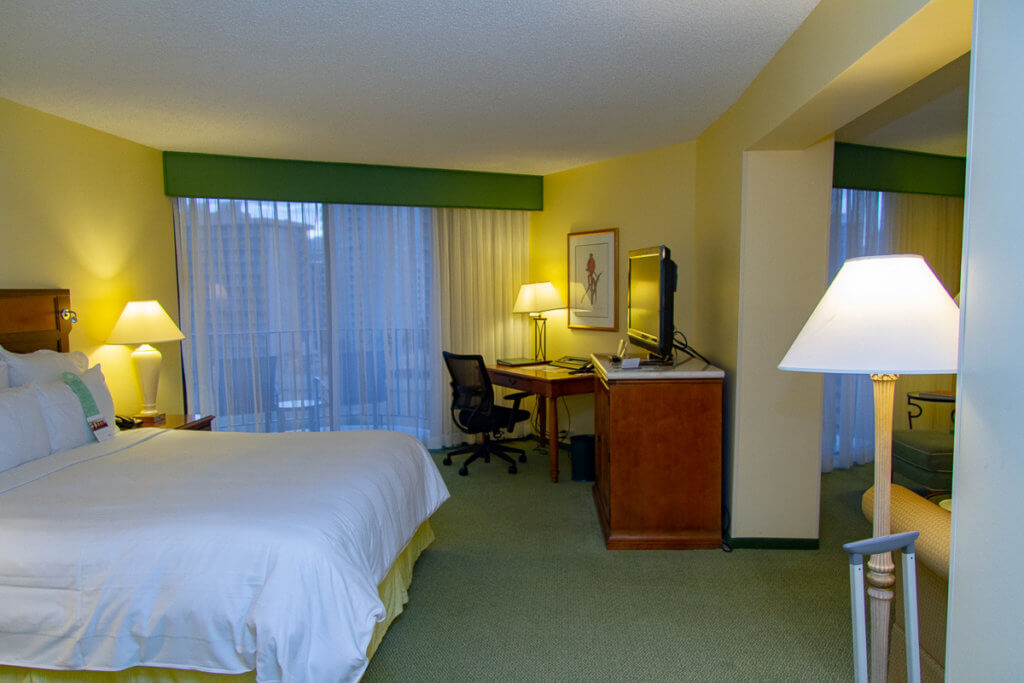 I wasn't taking that chance this time around, especially since the Ocean Front Jr Suite is one I've always wanted to check out at the Waikiki Beach Marriott.  It offers what is, in my opinion, the best views at this hotel, with the expansive Pacific Ocean and Waikiki Strip stretching out in front of you.
My First Marriott Suite Night Award Redemption, Final Thoughts
I, obviously, haven't stayed at the Waikiki Beach Marriott just yet.  But my Suite Night Award request did clear, which I thought you guys would be interested in reading about.  After all, my full review of this stay likely won't be posted in the near future.  Especially since I just began posting for my Utah Trip Report and still have to post my California Trip Report too.  However, I am excited for this upcoming stay, even if it's really close to home and nothing all that special, and am looking forward to sharing this experience with all of you.