This post is from Jeffsetter contributor Kyle. Last week Kyle posted a guide of things to do on Oahu. Today he knocks it out of the park with an Oahu dining guide. Seriously, Kyle, this all looks amazing!
When people think food Hawaii, they think Luaus with the Kalua Pig, Poi, Mai Tais, hula dancers and more… But if you dig a little deeper, there's so much more.  This is especially true on the island of Oahu where your options are endless and even rival cities on the US mainland.  With so many options, though, it's hard to prioritize, or even know what's good and what's just a tourist trap.  So hopefully this guide will help!
Breakfast
Breakfast is BIG on Oahu, so there's a ton of choices, each offering something different.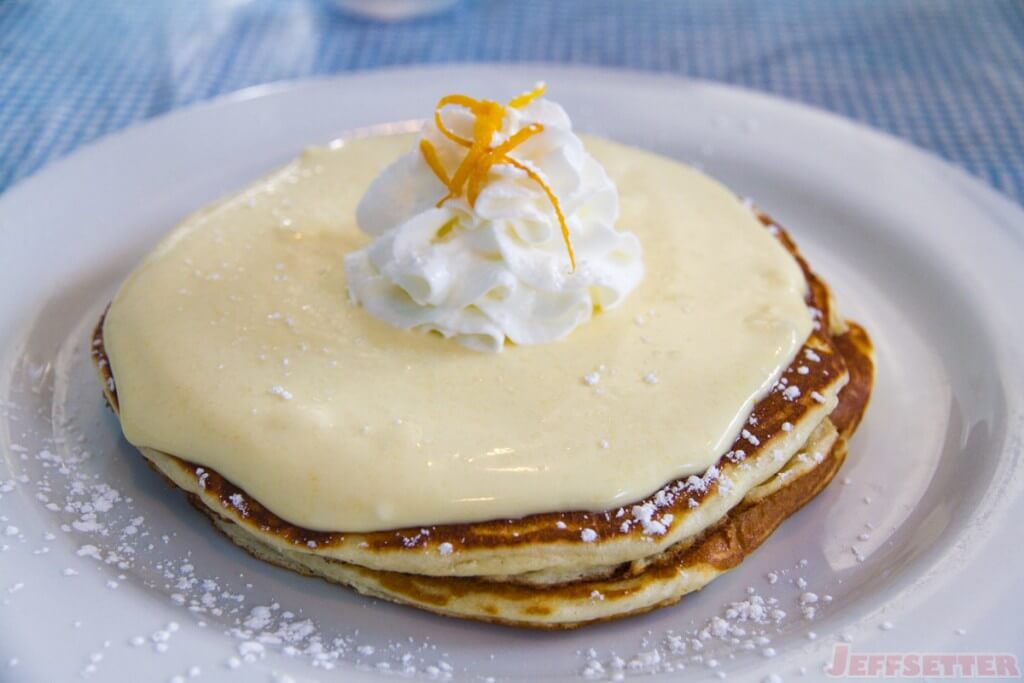 My current pancake obsessions is the Lilikoi Chiffon pancakes at Moke's Bread & Breakfast.  The not-too-sweet, slightly tart lilikoi (passion fruit) sauce is divine, especially on the fluffy pancakes.  They're also known for their Prime Rib Local Moco (prime rib + white rice + brown gravy + eggs) and the Rabbit Moco using locally raised rabbit.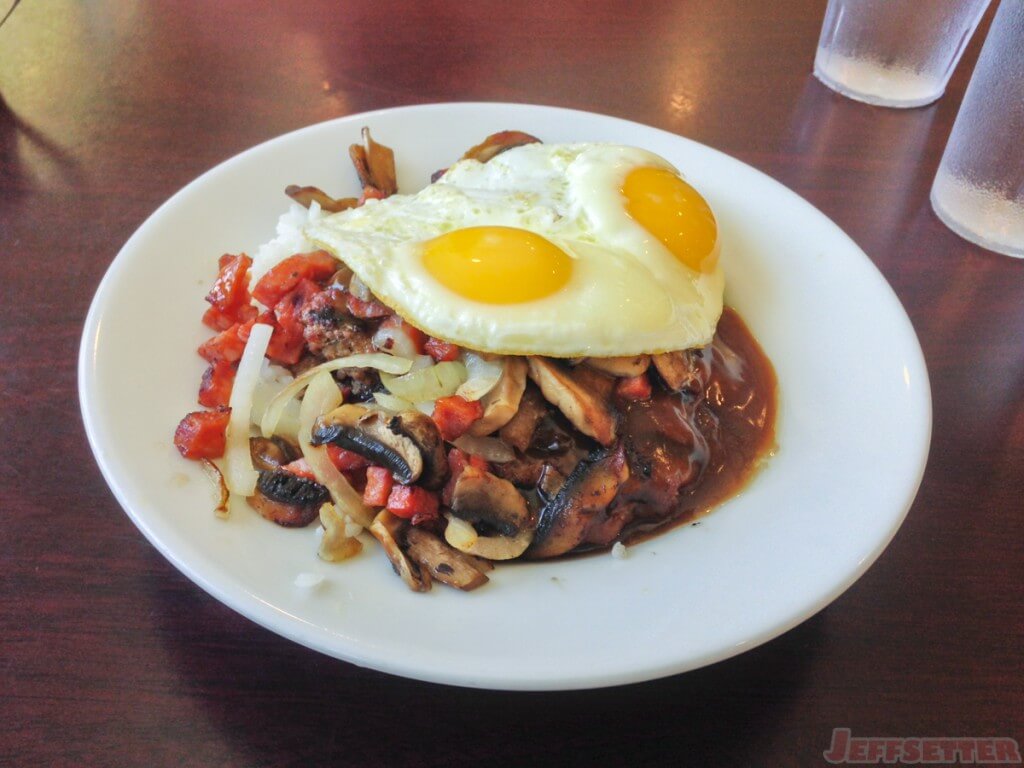 Loco Moco is a much beloved local dish that was invented at Cafe 100 in Hilo.  One of my favorite incarnations of this dish is the Hawaiian Loco Moco at Eggs 'N Things (2 locations in Waikiki, 1 by the Ala Moana Center), which includes the usual burger patty with white rice, brown gravy and eggs, but adds diced Portuguese Sausage (Linguica) and sautéed mushrooms & onions.  Guaranteed to give you a food comma and necessitate a visit to your cardiologist ?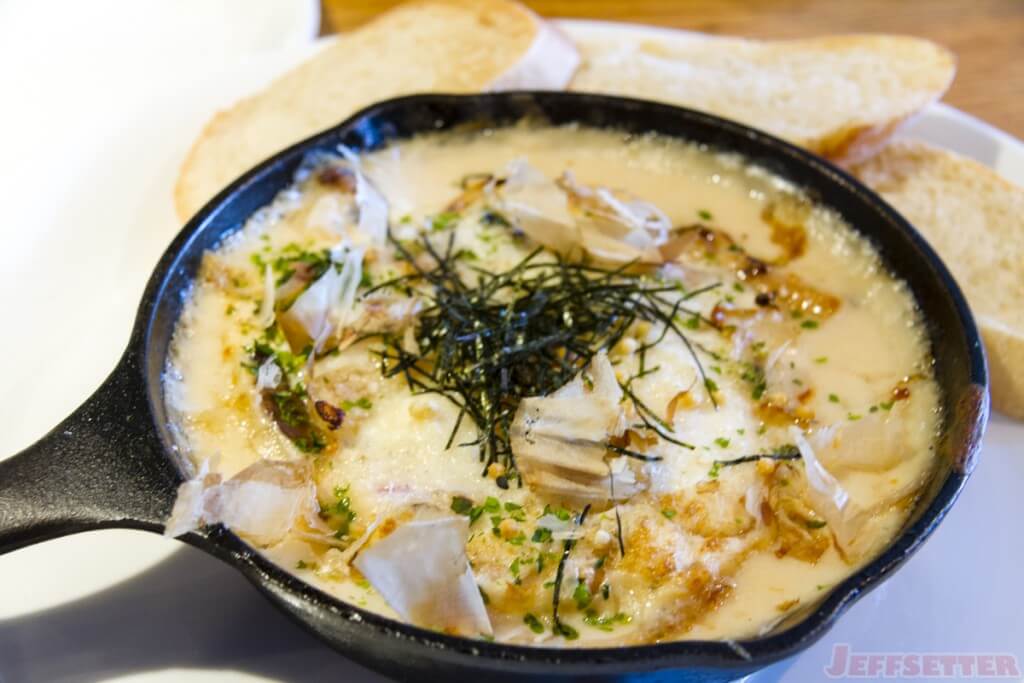 Koko Head Cafe is the product of a local restauranteur and celebrity chef Lee Anne Wong (of Top Chef fame) making delicious foods that a blend of local, traditional and Asian flavors with a pork & egg centric menu, vegetarian options, and boozy breakfast drinks.
Cafe Kaila is a cheap eats favorite right outside of Waikiki in the Market City Shopping Center with tons of omelets, pancakes, waffles, french toast and more.  They aren't the best, but the food is tasty enough and it's hard to complain when a meal for 2 will cost under $30.  Just beware, the lines are long and parking is limited so go early!
Another favorite of mine is Cream Pot.  Unfortunately I've heard they've been declining a little lately, but my friends tell me their Baked Eggs are still amazing.  I also love their Classic (gruyere, bacon, potato, onion) French rolled omelet and their Chocolate + Strawberry crepes.  I haven't been here for a couple of years so I can't say for sure if it's still good or not, but I hope it is.
Other popular breakfast spots & what they're known for are:
YogurStory: Waffles & fried rice
Cinnamon's: Eggs Benedict & Guava Pancakes (there isn't much guava flavor though)
Boots & Kimo's:  Mac Nut Pancakes
Orchid's at the Halekulani:  Sunday brunch
Upscale Dining
Unlike the neighbor islands, Honolulu has no shortage of upscale dining.  You can go from more casual eateries where dinner for 2 will hover around $100, all the way up to incredible splurge with dinner for 2 starting at $700+.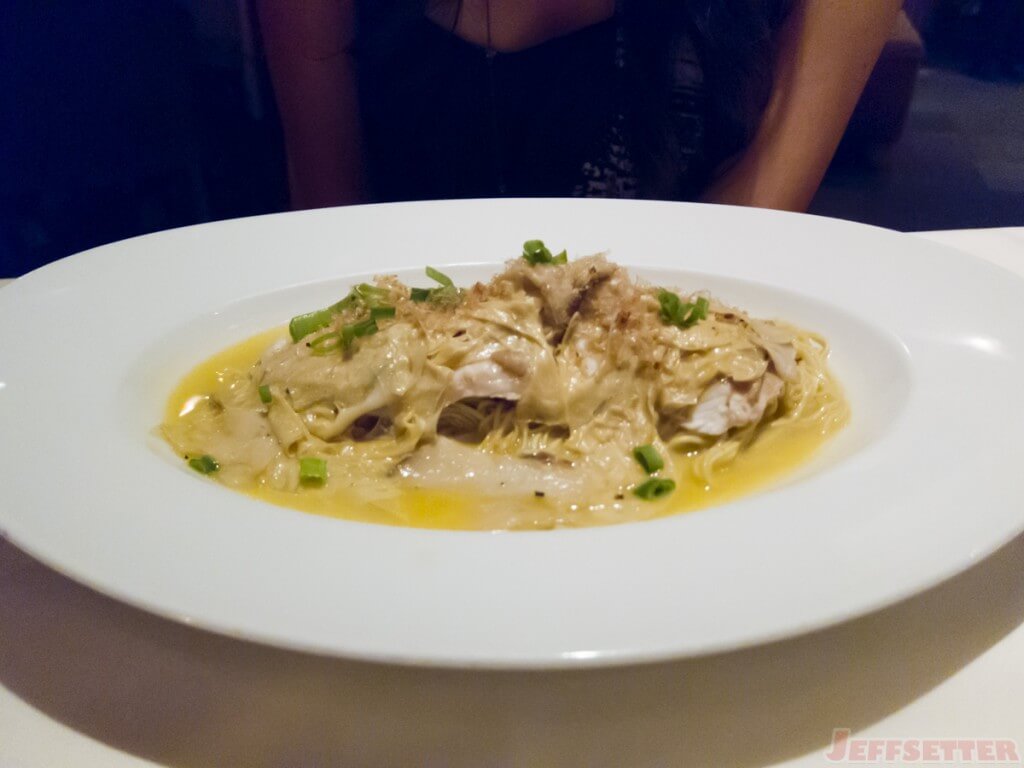 Alan Wong's is a must visit.  Wong is the godfather of Hawaii Regional Cuisine, with unique dishes like local farmed tilapia over Hamura's saimin noodles with yuba bean curd and a rich (pictured above), truffle-y sauce.  Also a favorite of POTUS.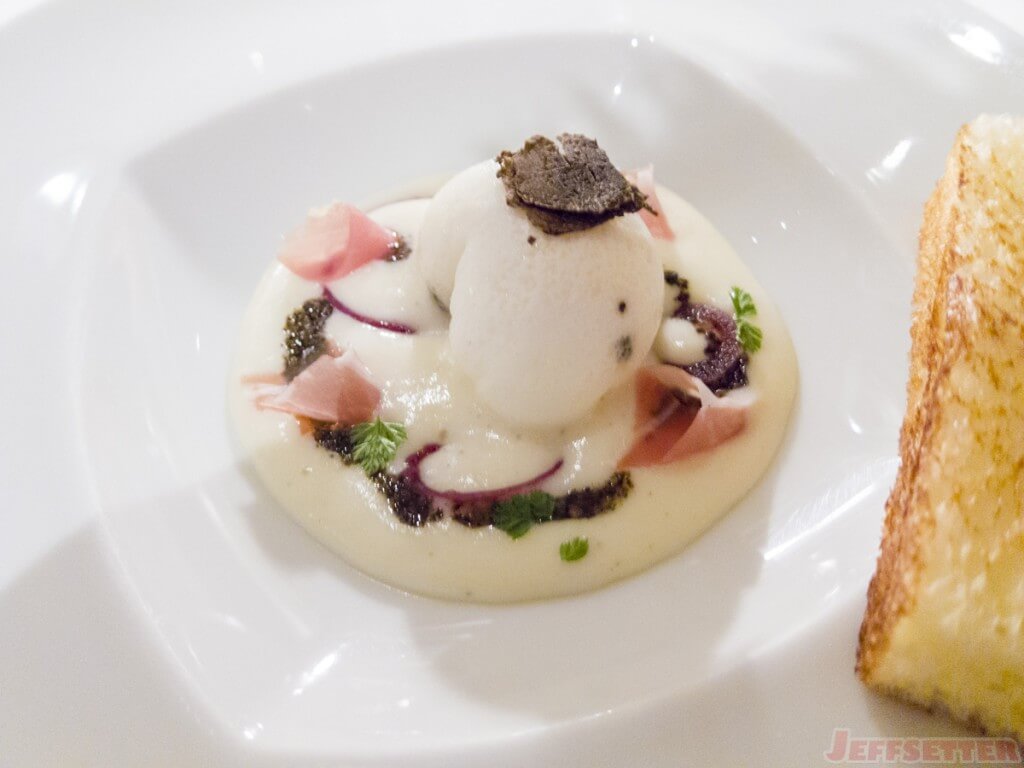 Chef Mavro is by far my favorite restaurant in Hawaii. A founding member of Hawaii Regional Cuisine, Mavro has inventive dishes fusing Hawaii, France & Asia through menus that change with the season.  The above is one of my favorite dishes, and a regular item during winter truffle season:  Truffle "osmose" egg from Peterson's Upland Farm with potato mousseline, chervil, Serrano ham ribbons.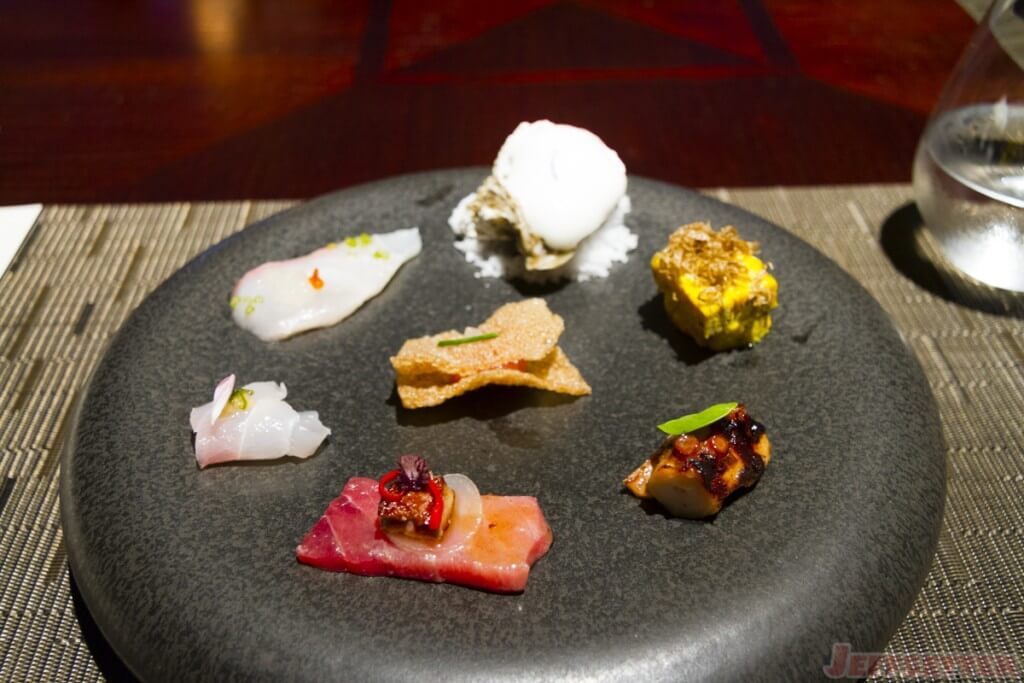 Vintage Cave is the place to go if you want to SPLURGE!  The prix fixe menu starts at $350/person food only and seating is extremely limited.  Service is outstanding and the environment is unique, being surrounded by priceless artwork in a setting made to feel like wine cellars of Europe.  The chef is new (a French Laundry alumni), so the menu is different now, but still looks great.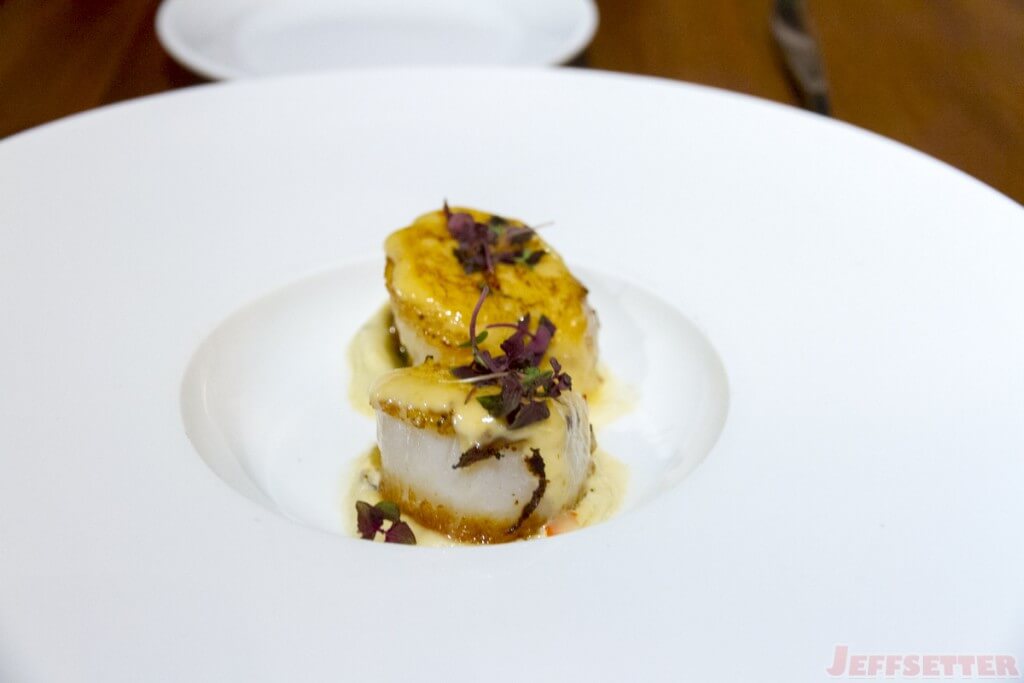 Japengo at the Hyatt Regency Waikiki is another great Japanese fusion type of restaurant and the current home of one of my favorite local chefs, John Matsubara.  Pictured is the Truffled Butteryaki Scallops.  Charge shows up under Hyatt for all you GP members looking to earn extra points.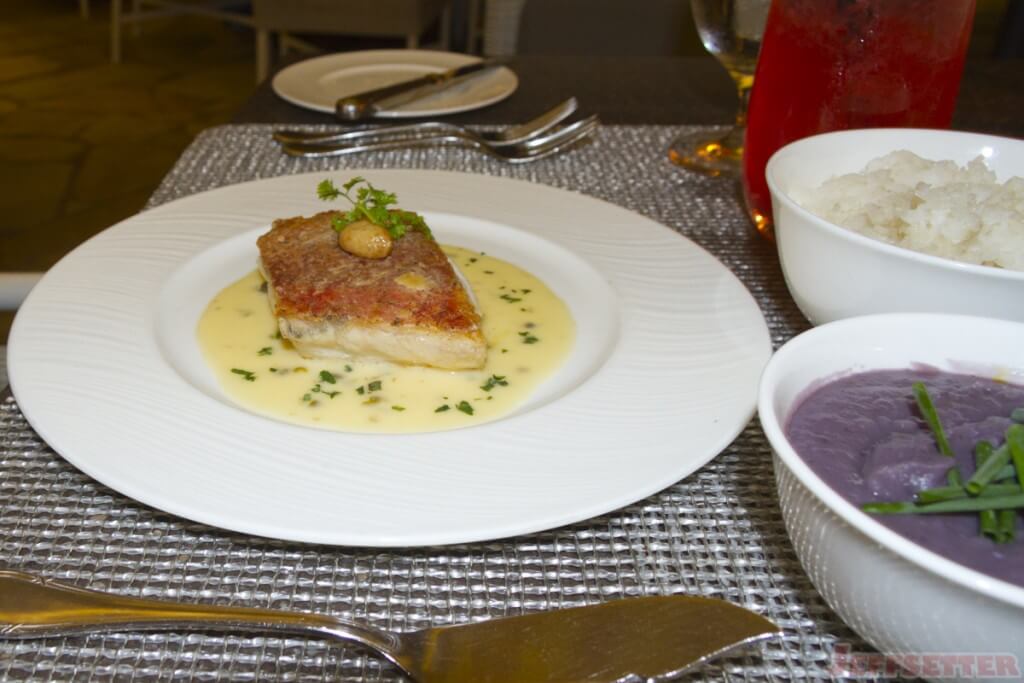 Azure is a nice restaurant right on the beach at the Royal Hawaiian Hotel (SPG) with wonderful views of Diamond Head and top-notch service and good quality food with excellent prep.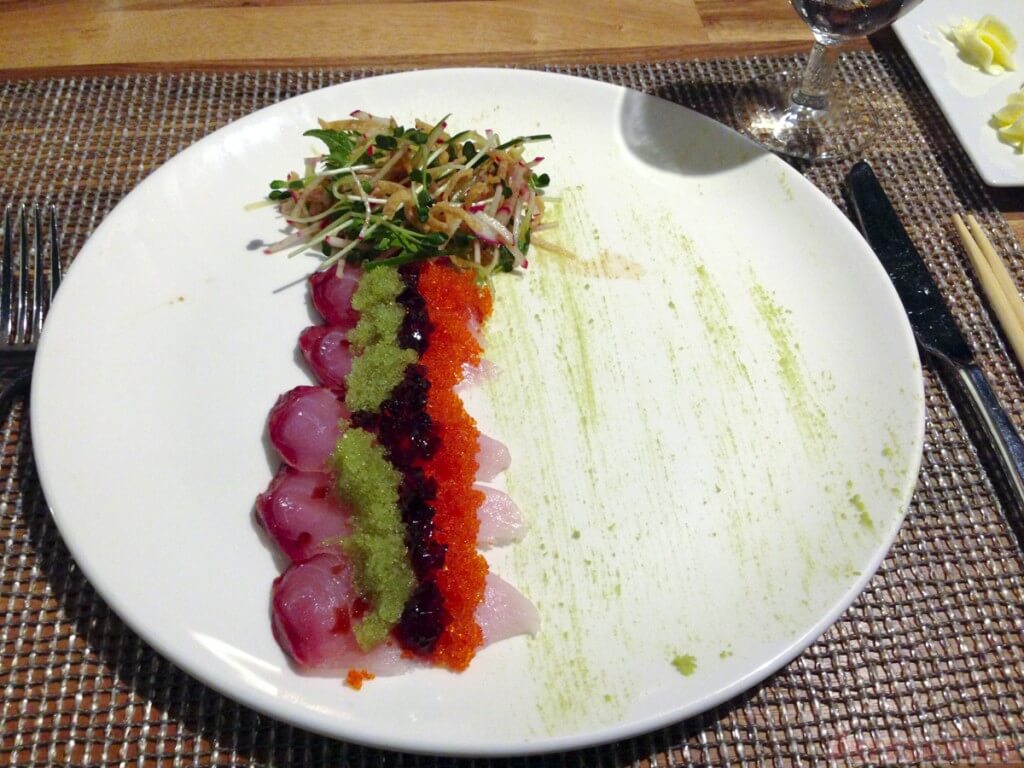 Stage Restaurant originally intended to be a temple to molecular gastronomy, the restaurant has since settled a slightly more subdued restaurant serving up inventive Pacific Rim Cuisine in a hip environment.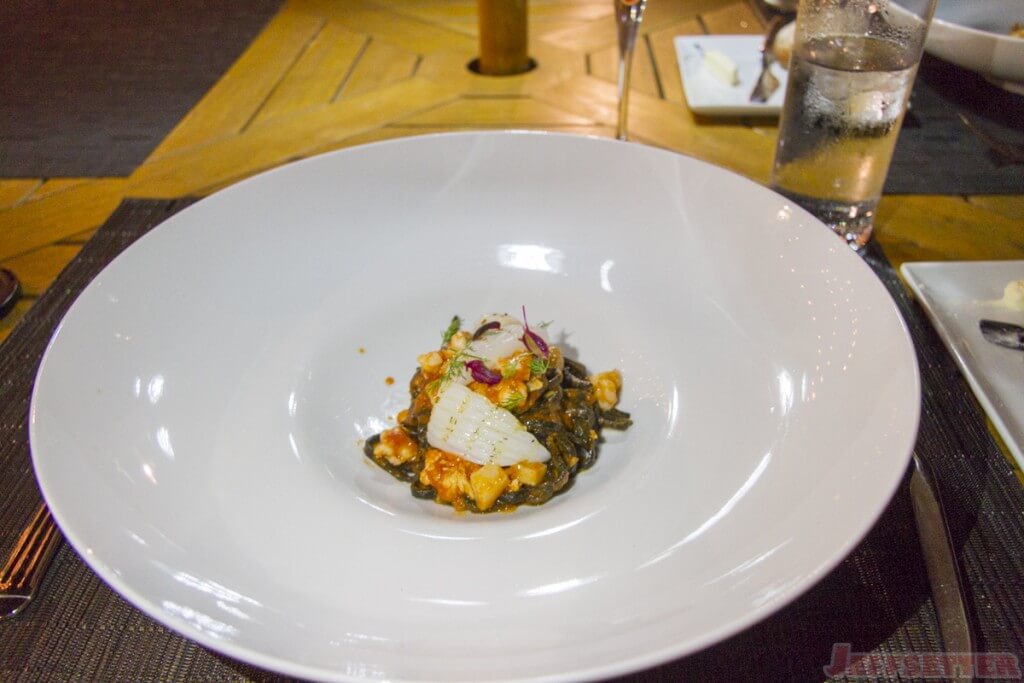 Arancino at the Kahala is an upscale Italian restaurant at the Kahala Hotel serving up outrageously good food with a touch of Japanese influence.  The signature dish here is the Uni Pasta (not pictured).  The restaurant group has 2 other casual locations too.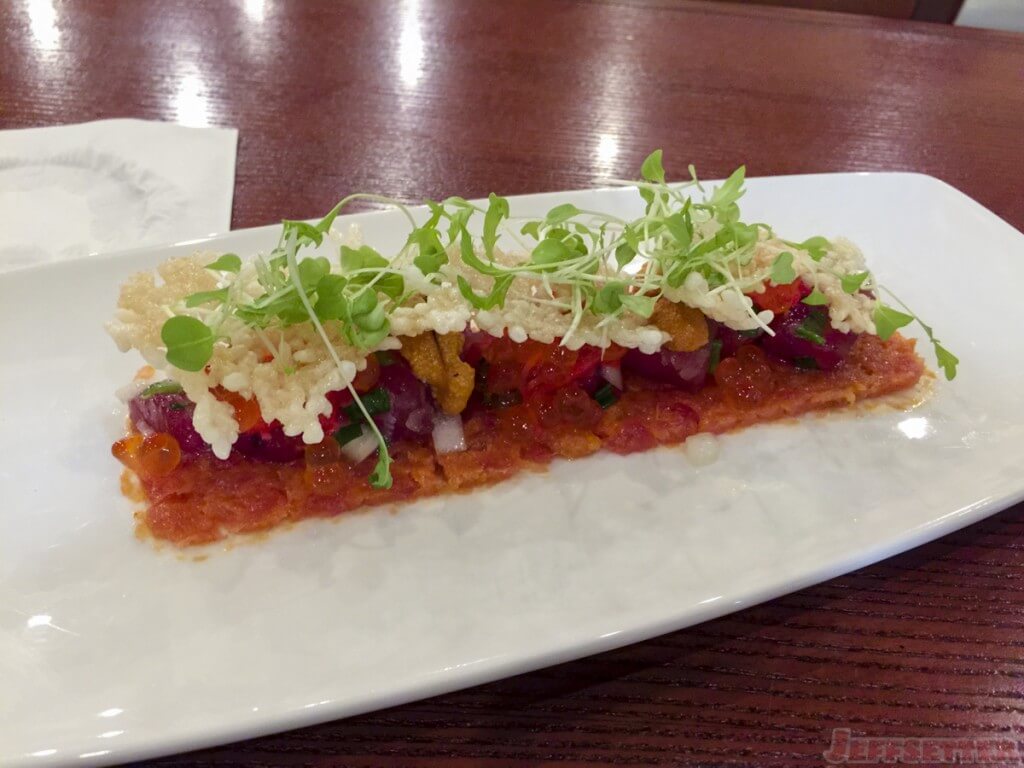 MW Restaurant for Michele & Wade, the husband & wife team that used to work for Alan Wong, but now have a restaurant of their own serving up local favorites with a twist and killer desserts.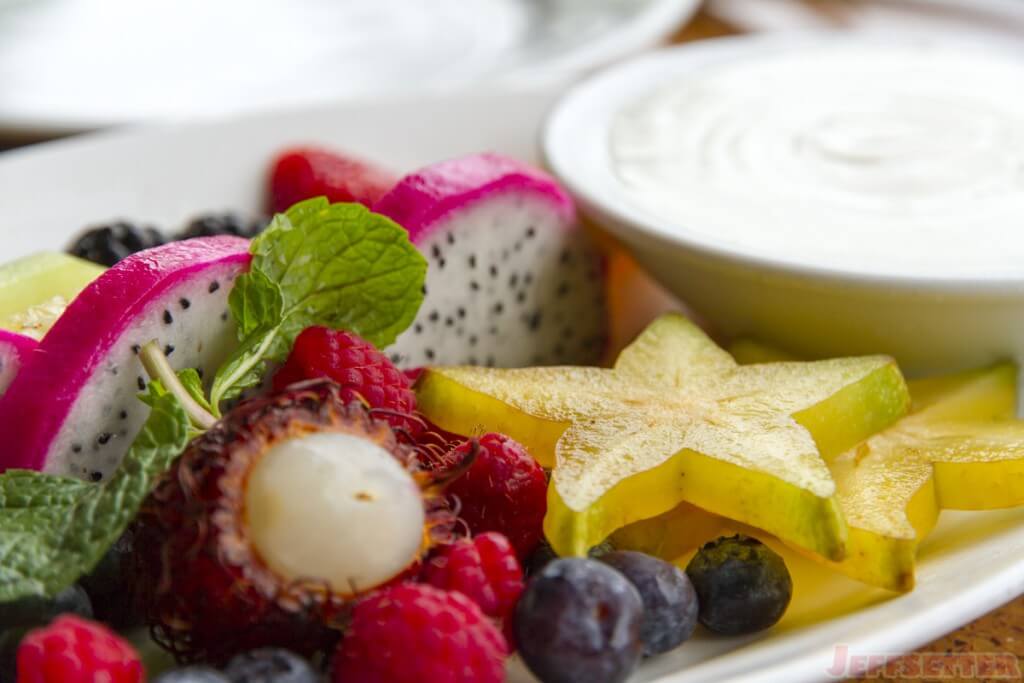 'Ama 'Ama Restaurant at Disney's Aulani serves up pretty good food throughout the day with a more casual dress code and feel during breakfast & lunch. But beware, resort pricing applies here and the food isn't always that great.
Michel's at the Colony Surf is an old school restaurant.  Suit clad waitstaff serves dino-era dishes like escargot with herbed butter, in shell with snail tongs!  Oh, and don't forget the table-side flambe desserts.  Gentlemen are required to wear a jacket.
Roy's Restaurant is nothing like the chain you see on the US Mainland.  The Hawaii locations are unique and vary greatly, but for the true Roy's experience, visit his flagship location in Hawaii Kai.
La Mer is the flagship restaurant at the luxe Halekulani Hotel, serving up French cuisine using the finest local ingredients.  Jackets are required for gentlemen.
Morimoto Waikiki: Iron Chef Masaharu Morimoto's Waikiki outpost.
Nobu Restaurant Waikiki: they're all over the place really, but each location is unique.
Casual Dining
A lot of the above are pretty casual since Hawaii has a decidedly more laid-back, but it's common to see people dressed up in the above restaurants.  But according to Hawaii standards, the following are more the casual type, though you may still encounter dressed up people at these restaurants too.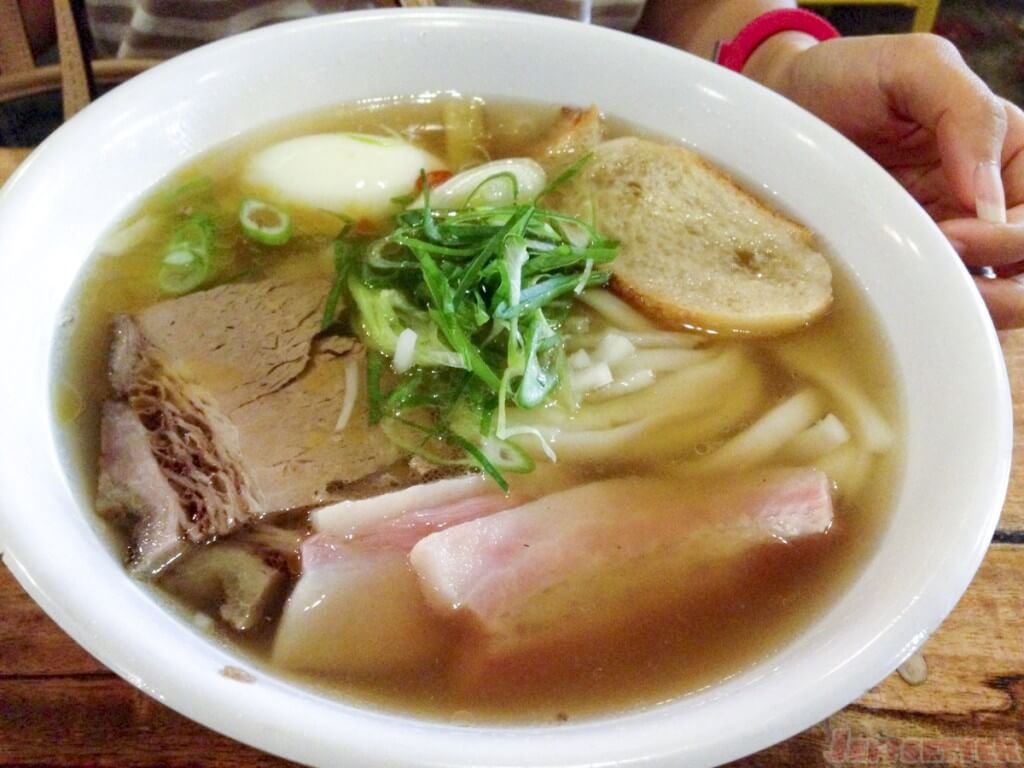 Pig & the Lady is hands down my favorite restaurant. I'm hopelessly addicted to their P&L Pho (pictured), the chicken liver mousse + everything biscuit, and the chocolate crinkle cookies.  Their menu changes with the seasons and includes hearty meat dishes, house-made pastas and more.  Lunch menu is very different and smaller than the dinner menu.  Reservations are highly recommended.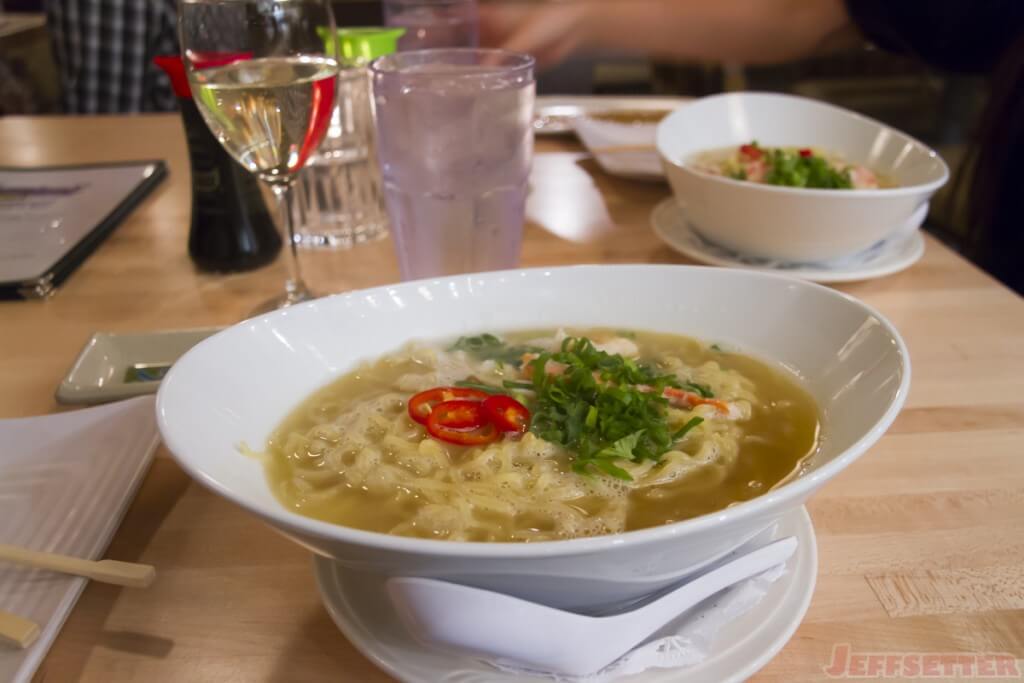 Sansei Seafood Restaurant & Sushi Bar is a favorite because of all the sushi, the larger plates with items like a killer shrimp cake and the favorite of the wife & I, the Dungeness Crab Ramen with Black Truffle Butter Dashi (and pho herbs).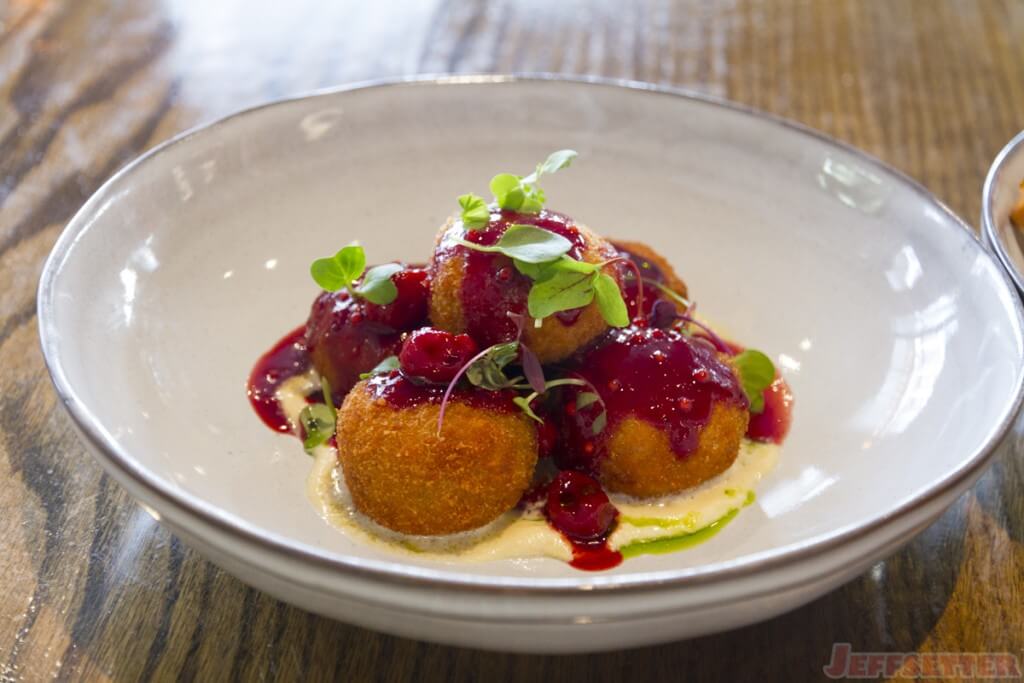 Livestock Tavern has a real hipster vibe to it, but the food is inventive without being pretentious.  The Duck nuggets with foie gras mousse & cherry bbq sauce was amazing!  Menu changes seasonally and lunch menus differ greatly from dinner.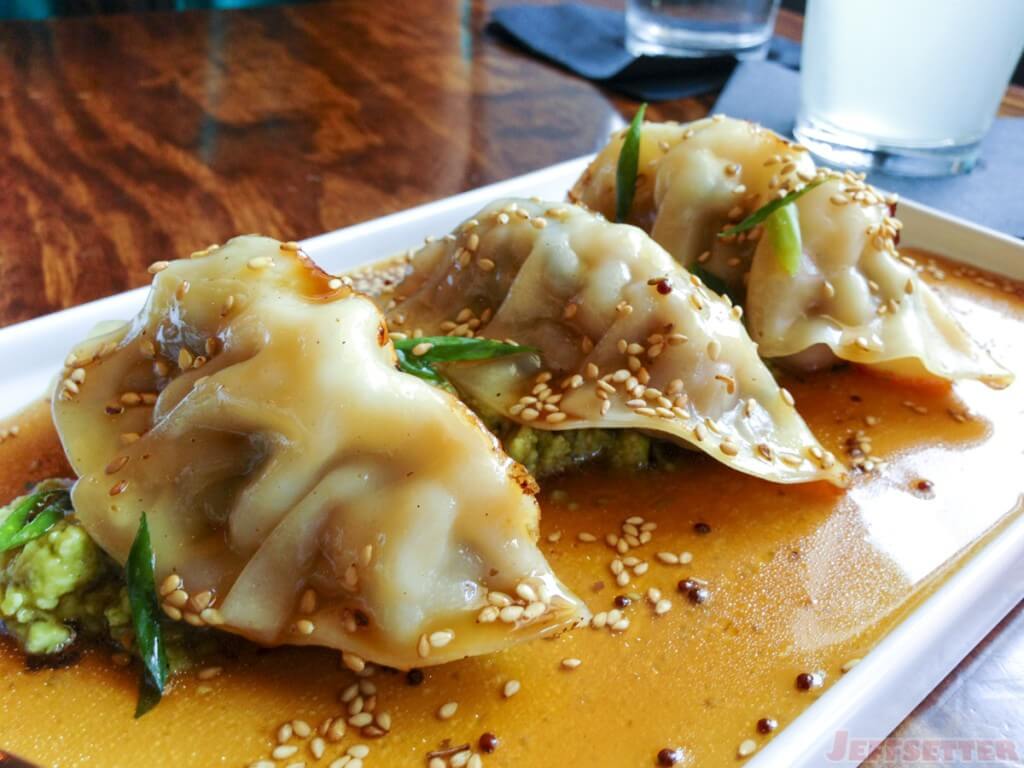 Lucky Belly serves up their own version of ramen, many of which are loaded with tons of pork. My favorite item is the shrimp gyoza with avocado + edamame puree.  The beet & spicy green salad is also a very popular item. Expanded menu available at dinner.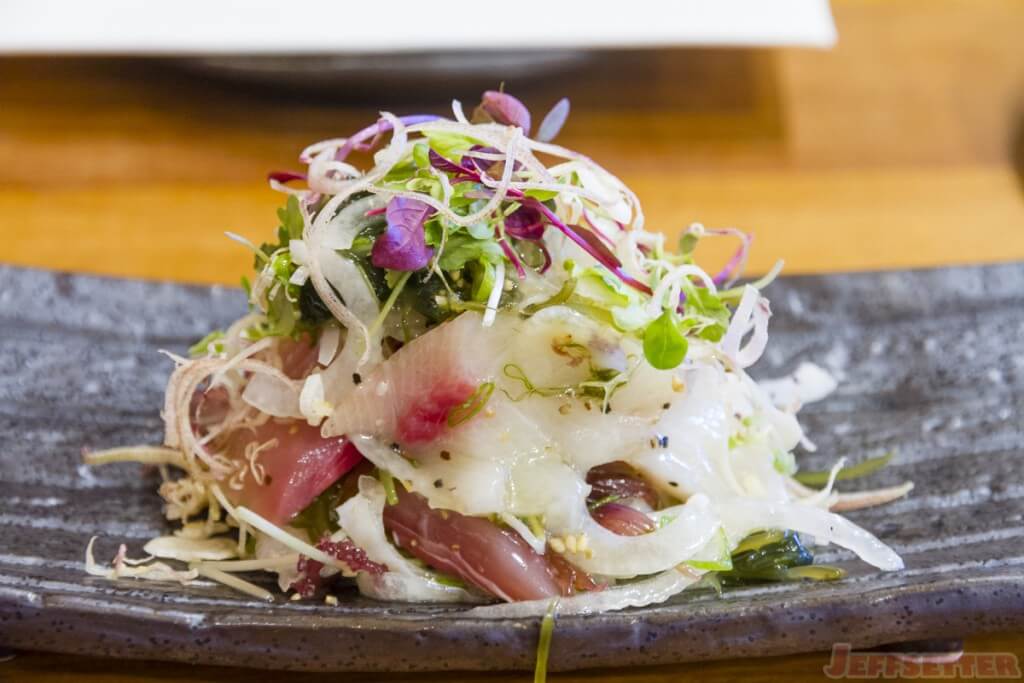 Restaurant Wada is an Izakaya (Japanese equivalent of a bistro) that's known for its beef tongue dishes.  But they also have a lot of other options including their take on poke (pictured).  The happy hour is an excellent deal too!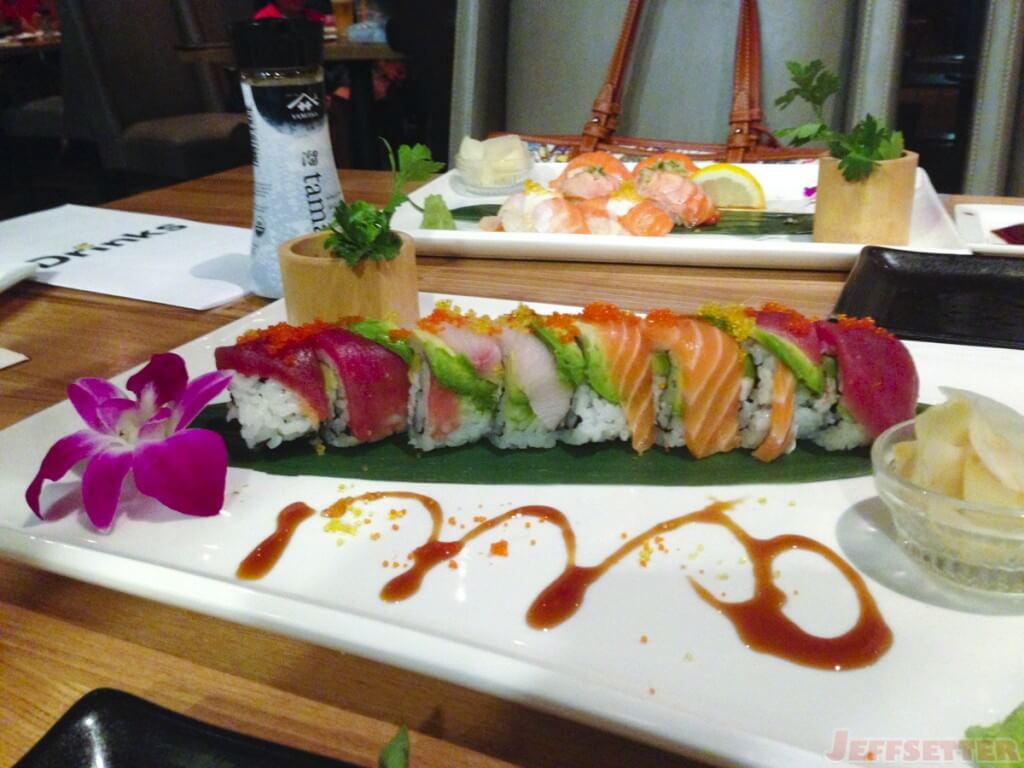 Sushi Yuzu has a location near Waikiki and in Ko Olina.  Both have unique menus, but have some similar items.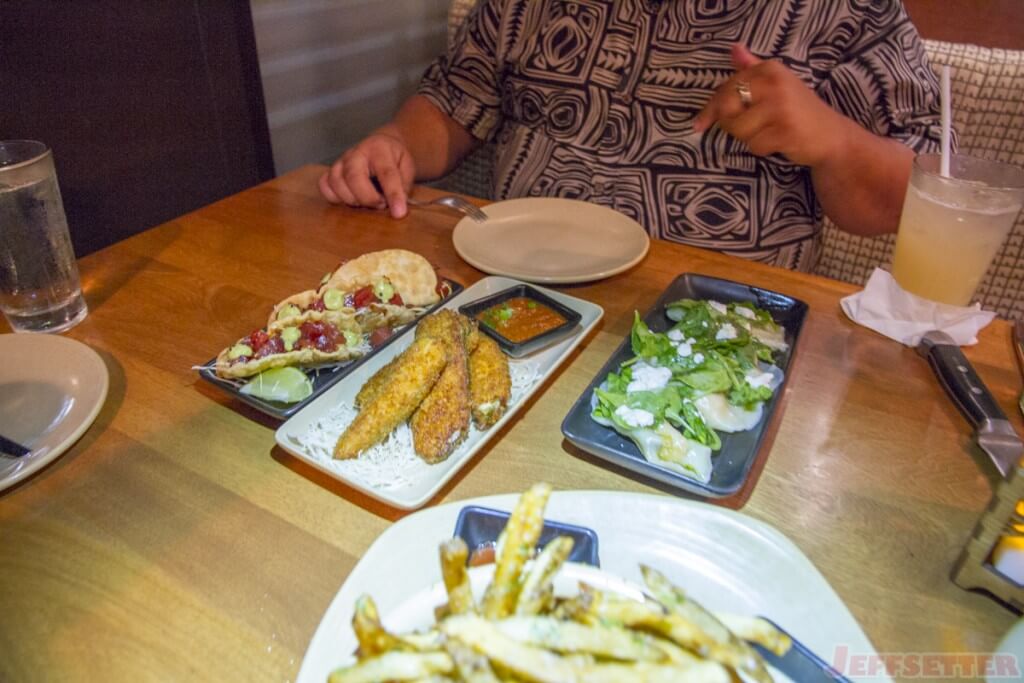 Monkeypod Kitchen in Ko Olina has a huge variety of dishes ranging from the famous Pumpkin Patch Ravioli & Poke Tacos to burgers with truffle fries t0 fish & steaks.  They also have 30+ microbrews on tap from all over the world and an awesome happy hour
HASR Bistro serves up solid bistro fare with good wines and frequent live entertainment
Shokudo Japanese Restaurant serves up modern Japanese fare in a trendy environment
Aki-No-No is my favorite Izakaya.   The Hamachi Kama (collar), Toro (tuna belly) Steak and Nabeyaki Udon are all my go-to dishes here
Side Street Inn is known for their pork chops & fried rice.  I'm not a huge fan of the chops, but do like the fried rice, the Chinese chicken salad and the fried chicken.  The Kapahulu location is more family friendly, while the original location is more divey
Quick Service/Plate Lunch/Fast Food
Plate lunch is the original lunch of Hawaii, usually consisting of 2 scoops rice, macaroni salad and at least one protein.  It now comes in many forms, but is still prevalent and even making a comeback with gourmet versions.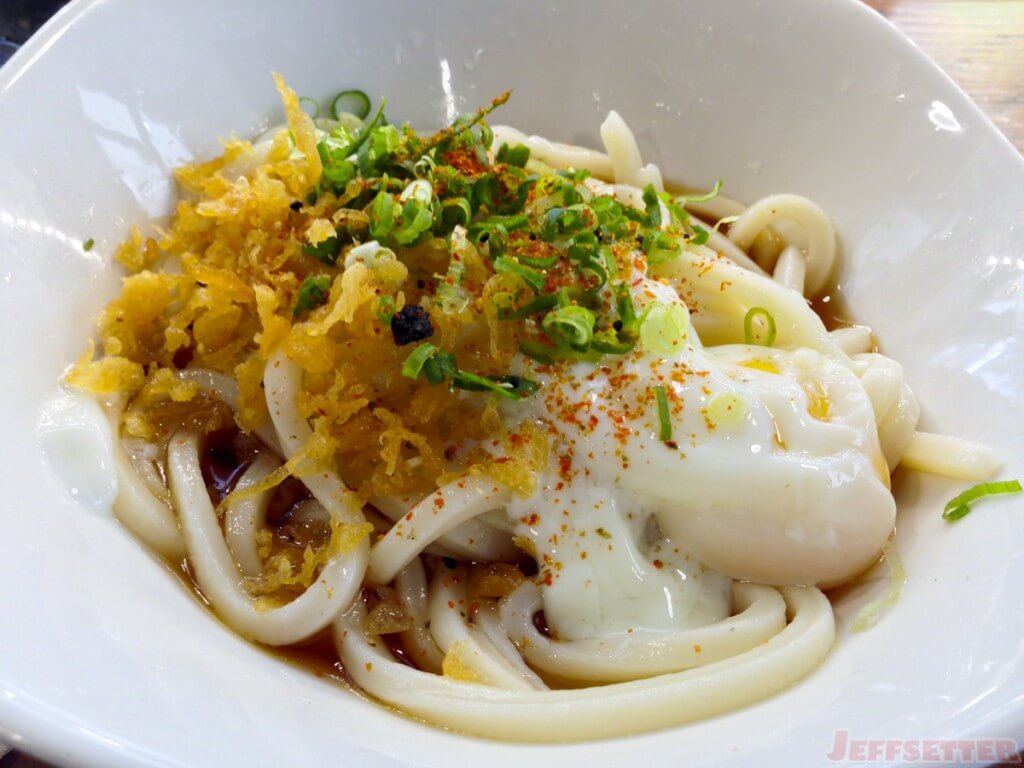 Marukame Udon is a great option for fresh, high-quality, but cheap food in Waikiki.  They specialize in Japanese Udon, tempura and musubi (rice balls).  You can get a satisfying meal for 2 for around $20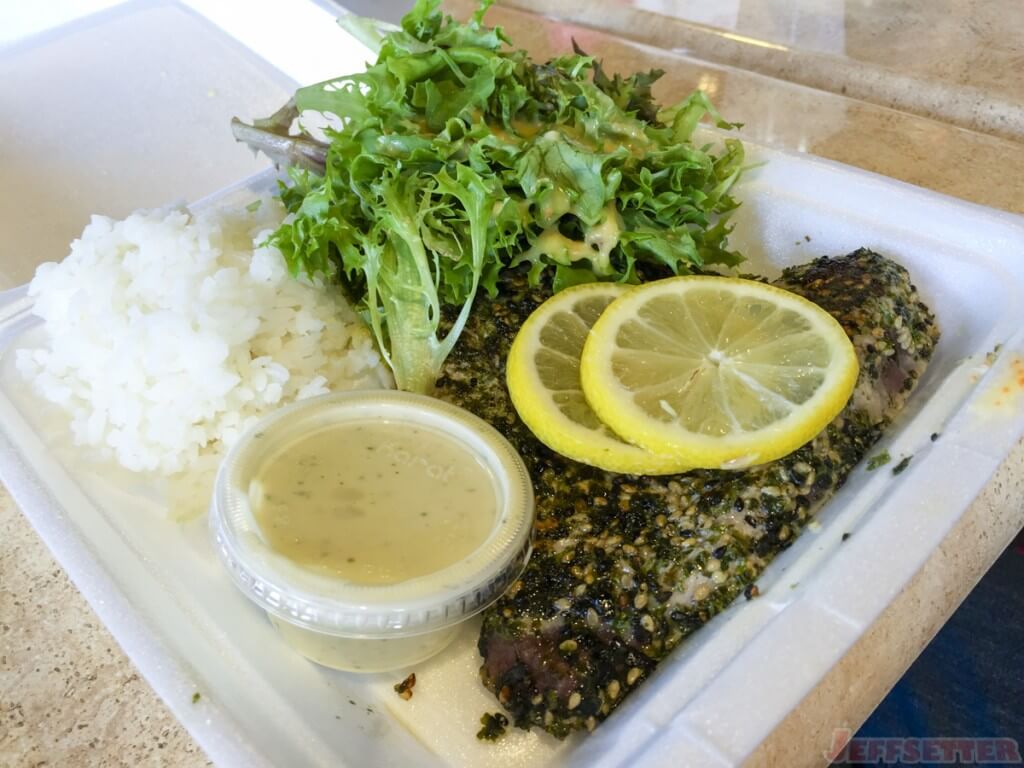 Nico's Pier 38 serves up "gourmet plate lunches."  The main draw is the Furikake Ahi.  This super flavorful ahi is best ordered rare and comes with your choice white or brown rice and mac salad or Nalo greens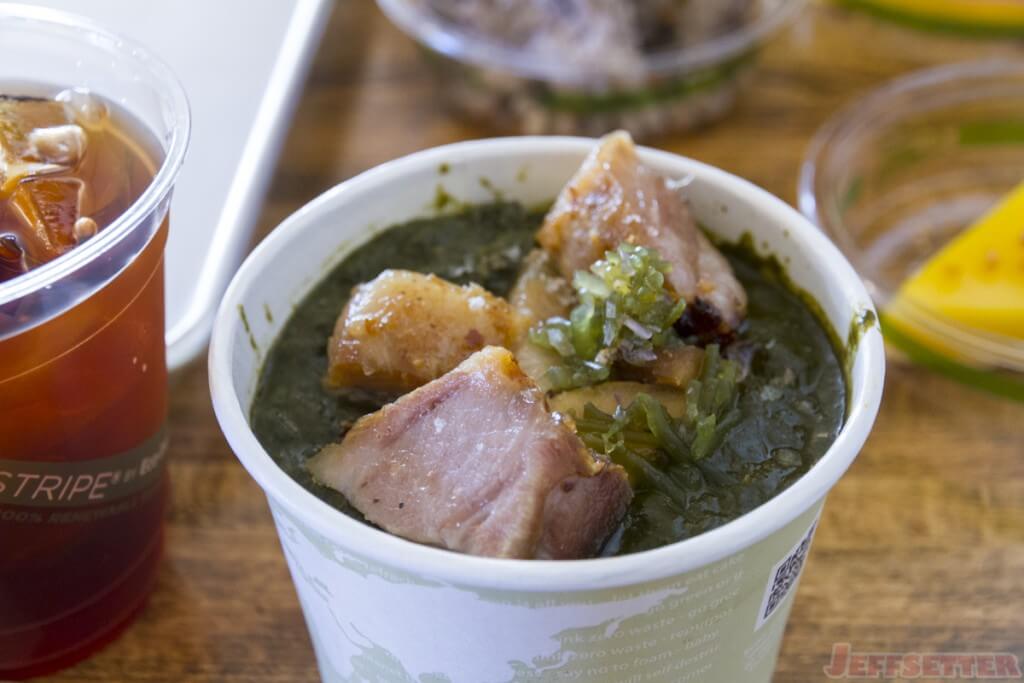 Mission Social Hall & Cafe located at the Mission House Museum and headed by local celebrity chef Mark Noguchi (of Parts Unknown fame), the food here is local comfort with a nod to history.  My recommendation is to order the Luau Stew with Roasted Pork Shoulder.  Looks scary, but it tastes amazing.  Better than laulau in my opinion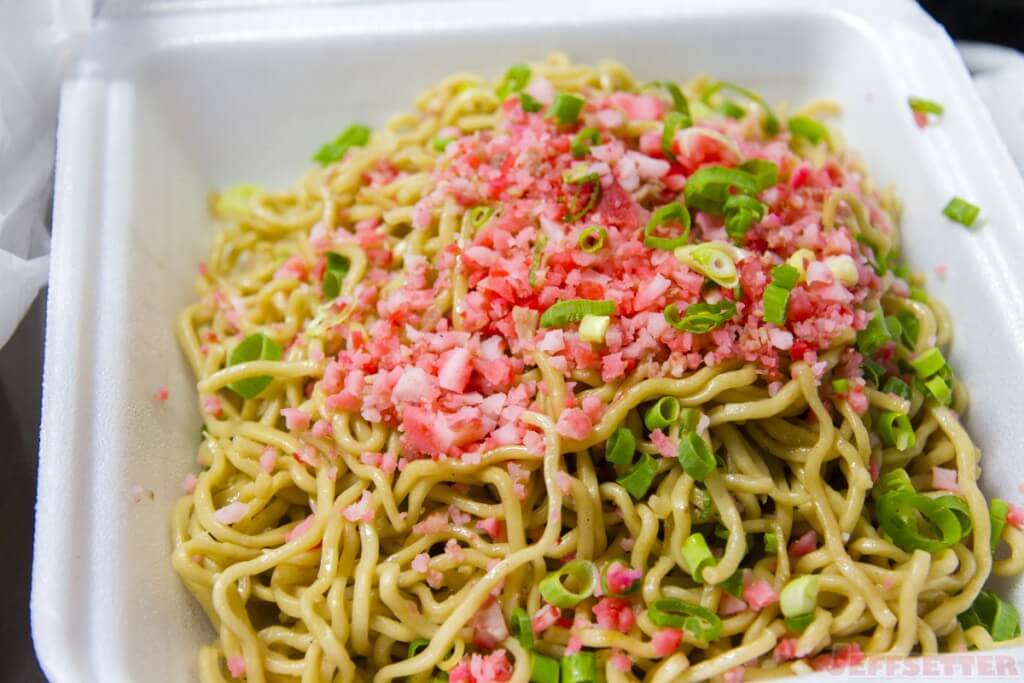 Leeward Drive Inn is one of my favorite places for local style fried noodles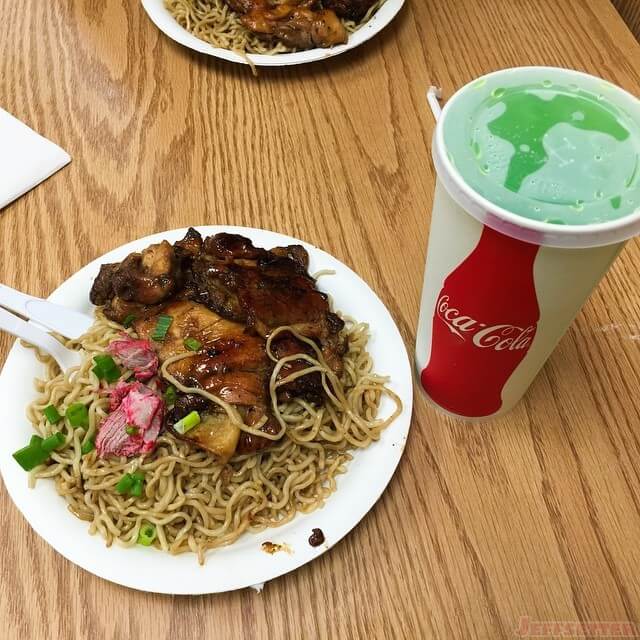 Heights Drive Inn another fried noodle favorite.  Order the boneless special: fried noodles, teriyaki chicken thigh, rice & mac salad.  Can be requested without the extra carbs like I did.  And wash it down with some green river (lemon-lime juice)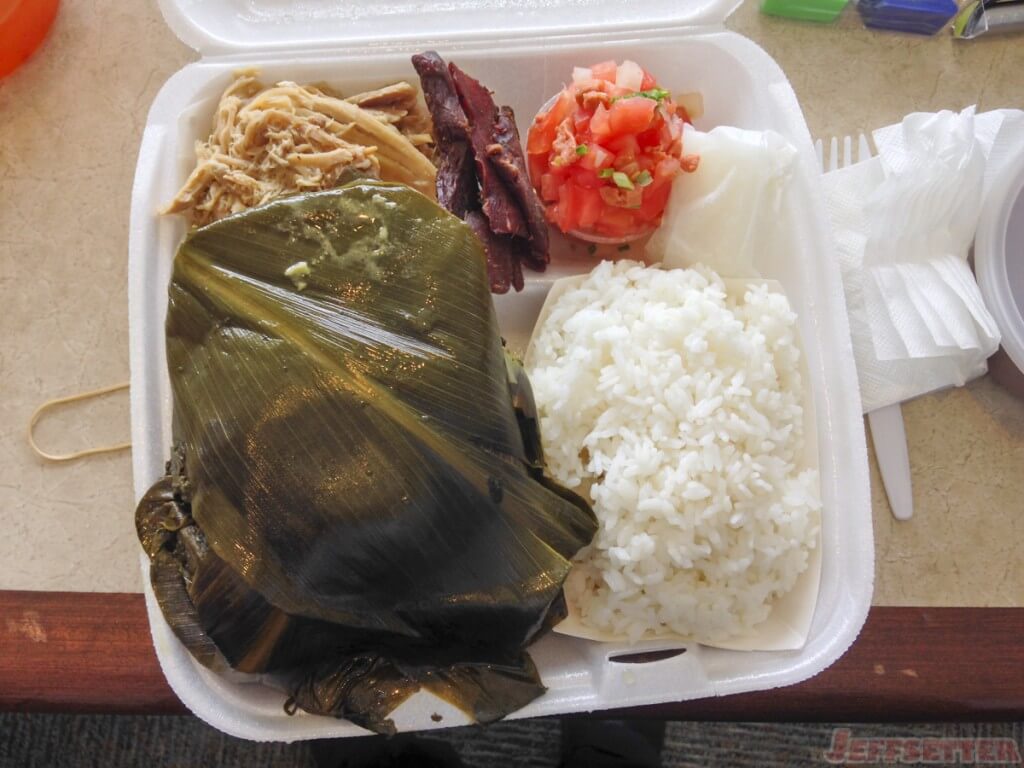 Ono Hawaiian Foods located right outside of Waikiki is an old, mom & pop shop that serves up some of the best Hawaiian food around!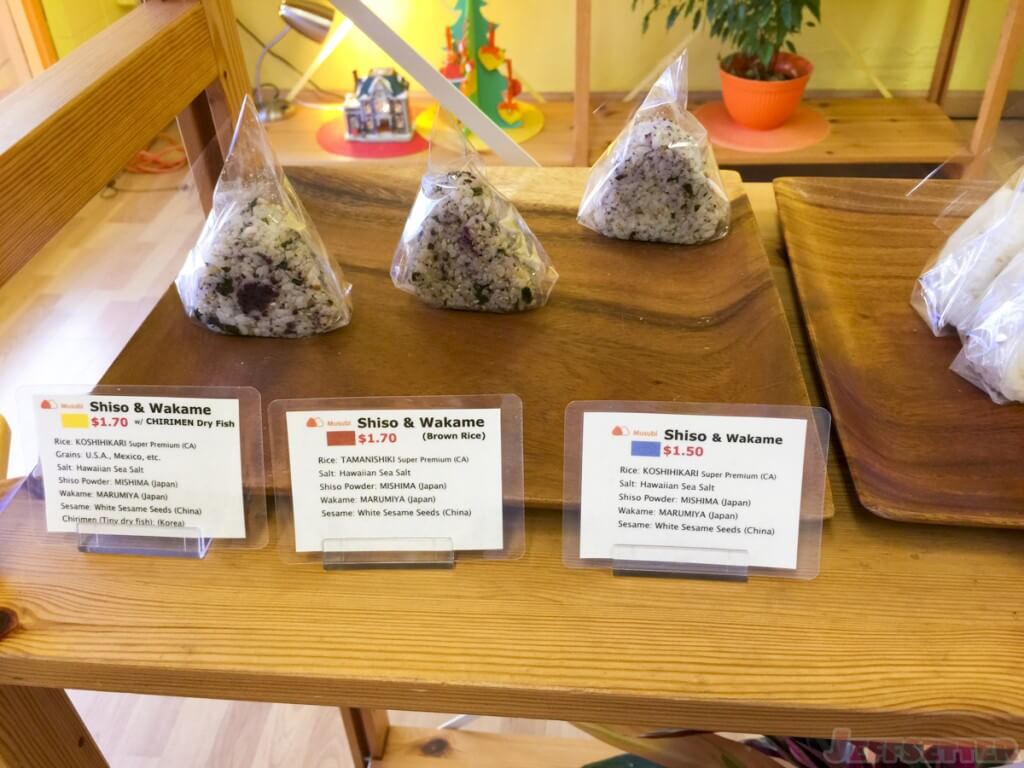 Mana Bu's is a great place for a quick snack/portable light meal.  The specialize is an amazing variety of high-quality musubi and small, child Japanese dishes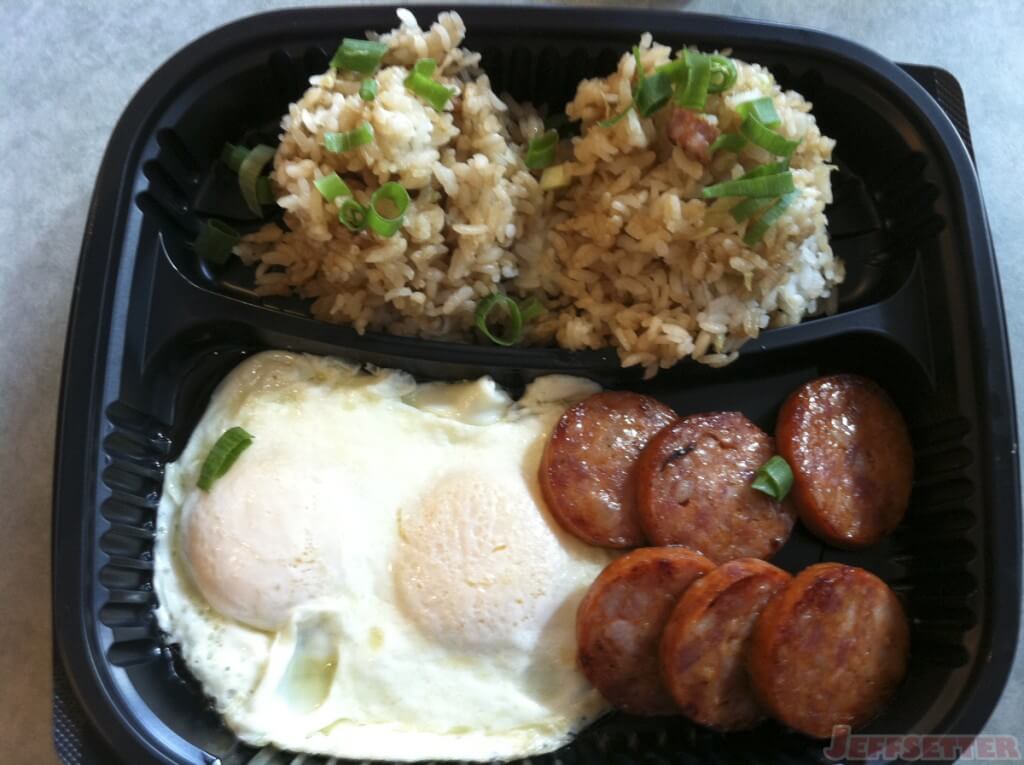 Zippy's our homegrown fast-food/dine-in restaurants are famous for their chili, 24-hour breakfast, saimin, burgers, Korean fried chicken, Apple Napples (turnovers) and more!  There's something for everyone, but the prices are a little high.  2 locations also have a sushi bar
Kua 'Aina has the best burger in the State in my opinion.  The grilled burgers have an awesome, beefy flavor, but my wife favors the BLT with avocado
Teddy's Bigger Burgers also has solid burgers, but the burger flavor isn't as good as Kua 'Aina.  It's more about the toppings here, while the tater tots are great and their shakes are the best I'v ever had!
Hapa's Pizza at the Sheraton Waikiki has great pizzas surprisingly!  And if you're an SPG member, the charges show up under Sheraton
Rainbow Drive-In is the name in plate lunches and is always packed!
Treats
Hawaii has an endless amount of sweets and treats.  Most undoubtedly known about Matsumoto Shave Ice because it's a landmark business.  But after trying other varieties, I actually refuse to go there, mostly because the syrups are far too sweet for me…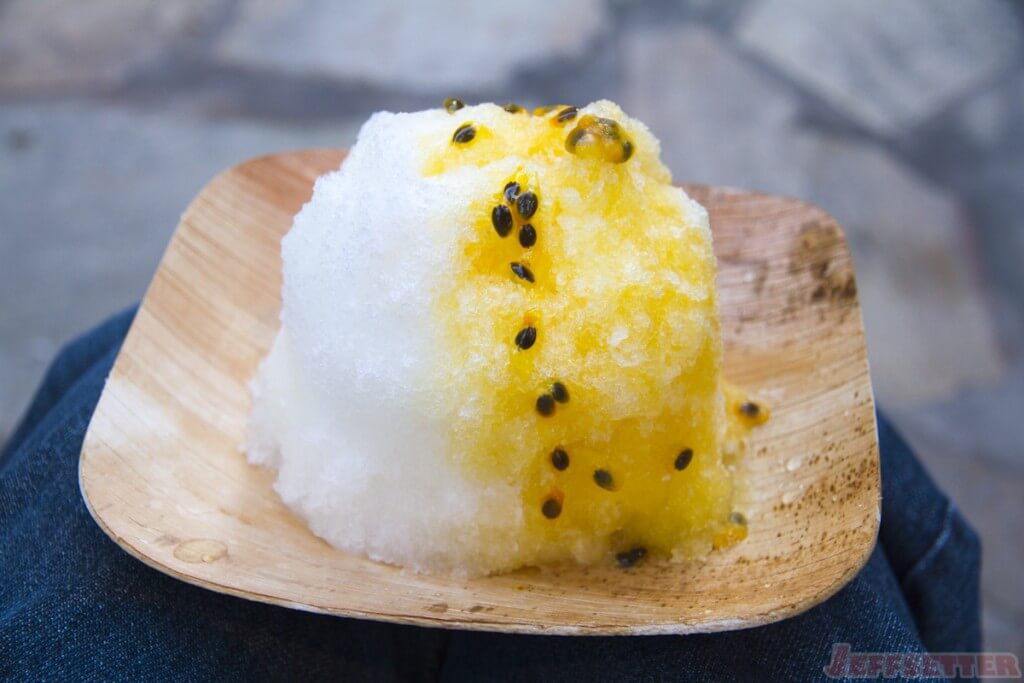 Island Vintage Shave Ice actually has my vote for #1 shave ice on Oahu.  Located at the Royal Hawaiian Center, they use all natural, homemade syrups made from real fruit.  It's delicious and refreshing without being cloyingly sweet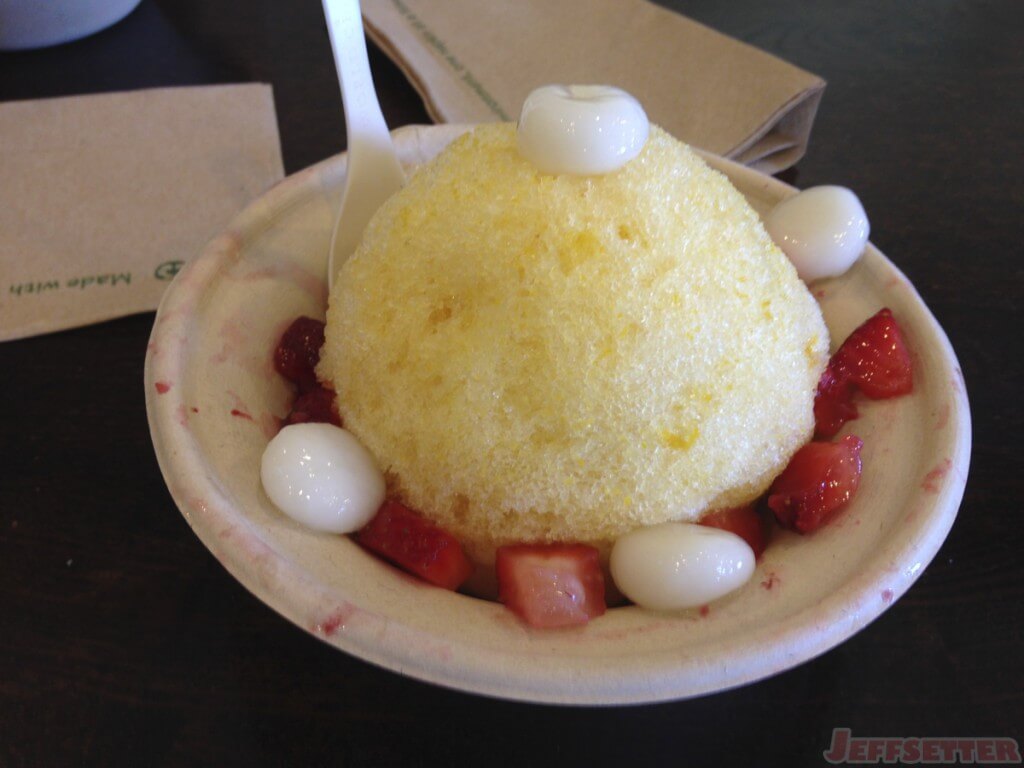 Uncle Clay's House of Pure Aloha is another landmark establishment and the first on Oahu to make their own all natural syrups.  It's definitely a unique and heart warming experience with Uncle Clay himself always there.  But, the syrups are a little sweet for my liking and the guava flavor isn't nearly as good as Ululani on Maui.  I do like Uncle Clay's though!
Bubbies Ice Cream located near the University of Hawaii is home to the original mochi wrapped ice cream and great homemade ice cream
Liliha Bakery is home to Hawaii's famous Cocoa Puff.  A cream puff filled with pudding and topped with Chantilly!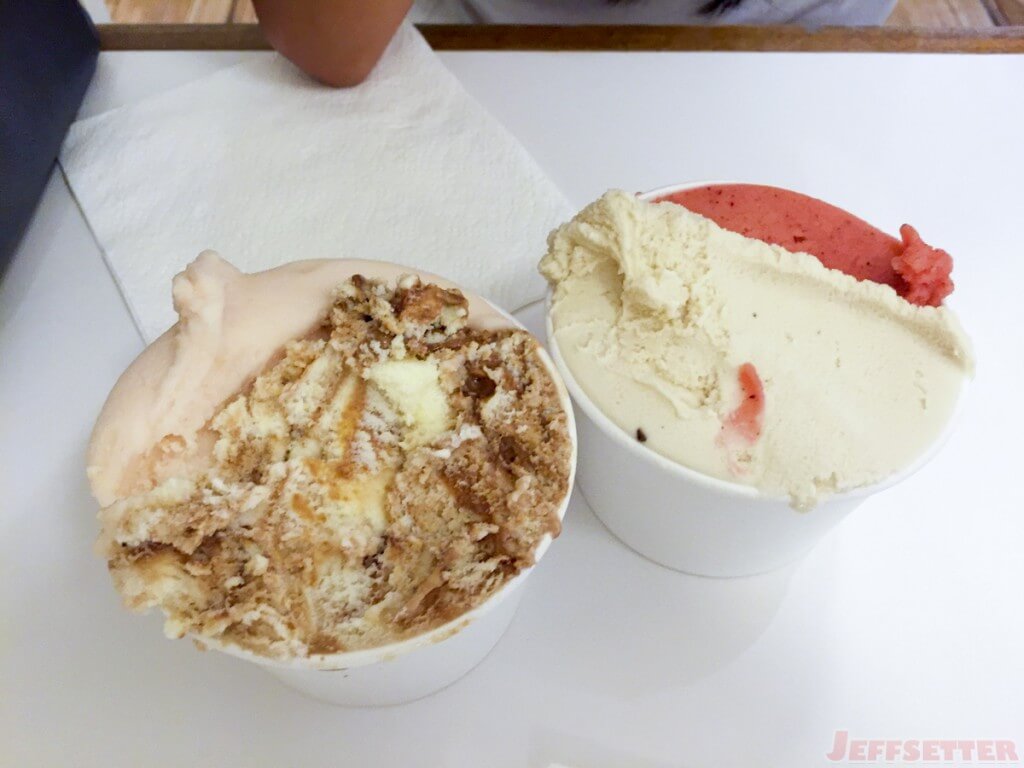 Via Gelato is an artisanal gelato maker with unique flavors like Ume Strawberry.  Flavors change daily
Wing Ice Cream for a truly unique ice cream experience, check out Wing Ice Cream for flavors like Hurricane Popcorn
Champion Malasadas everyone knows Leonard's Bakery for malasadas, but my favorite is Champions.  They're crispier and not quite as dense, but most importantly, they hold up better over time.
Ted's Bakery on Oahu's North Shore is known for their Chocolate Haupia Pie
Ok, this post is getting way too long, so I'm going to end it here.  Props to those of you that made it all the way through.  If you want more torture information and in-depth reviews of individual places listed, check out my reviews in Marriott Rewards Insiders.  And if you're looking for specific information, need help in general, and/or need more specific recommendations, don't hesitate to let me know.  Thanks for reading & happy travels!  And you thought you were going to lose weight on your Hawaiian vacation… ?