The other day I discussed some of my favorite Oahu North Shore dining discoveries.  Those where the places the wife and I decided to checkout while on our Turtle Bay staycation.  We really didn't want to pay the exorbitant prices at Turtle Bay's dining establishment.  And yes, I know resorts are always expensive, but Turtle Bay is an exception.  This Oahu North Shore Eats Part II, though, covers other North Shore eateries we know and like.
Sunny Side Bakery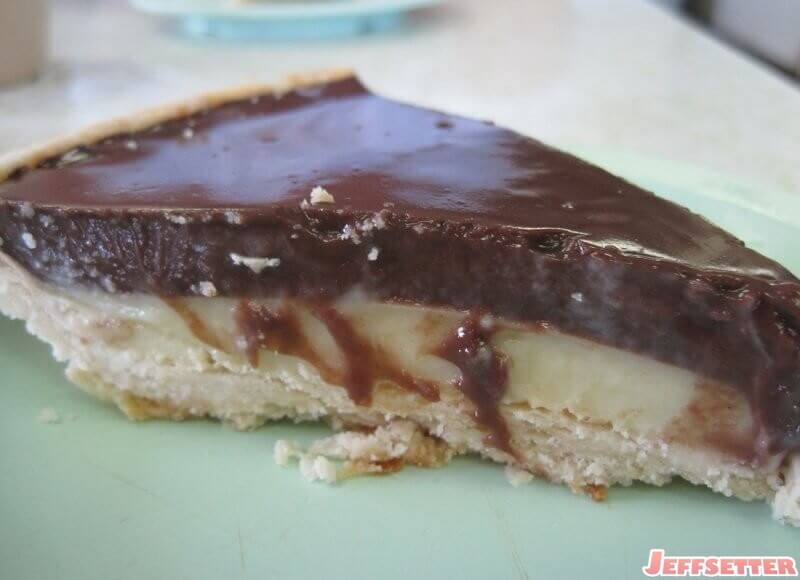 Most visitors to Oahu's North Shore are familiar with, or have at least heard of Ted's Bakery.  Famous for their chocolate haupia pie, Ted's is a North Shore landmark.  But you know what?  You can buy their pies in many grocery stores around Oahu.  And the chocolate haupia pie, while good, is not my favorite.  I actually prefer Sunny Side Bakery's chocolate cream pie!
Located in Wahiawa, Sunny Side Baker is a popular, old-school breakfast joint that serves up some of Hawaii's best pies.  Ok, I'm not a fan of their apple pie, but most everything else is good.  My favorites?  The blueberry cream pie and the chocolate cream pie.  The chocolate is my favorite, though neither is a traditional cream pie.  The "cream" layer is sort of like a custard, but way lighter in flavory and density.  No whipped cream at all.  Tasting these pies are worth the detour.
Shige's Saimin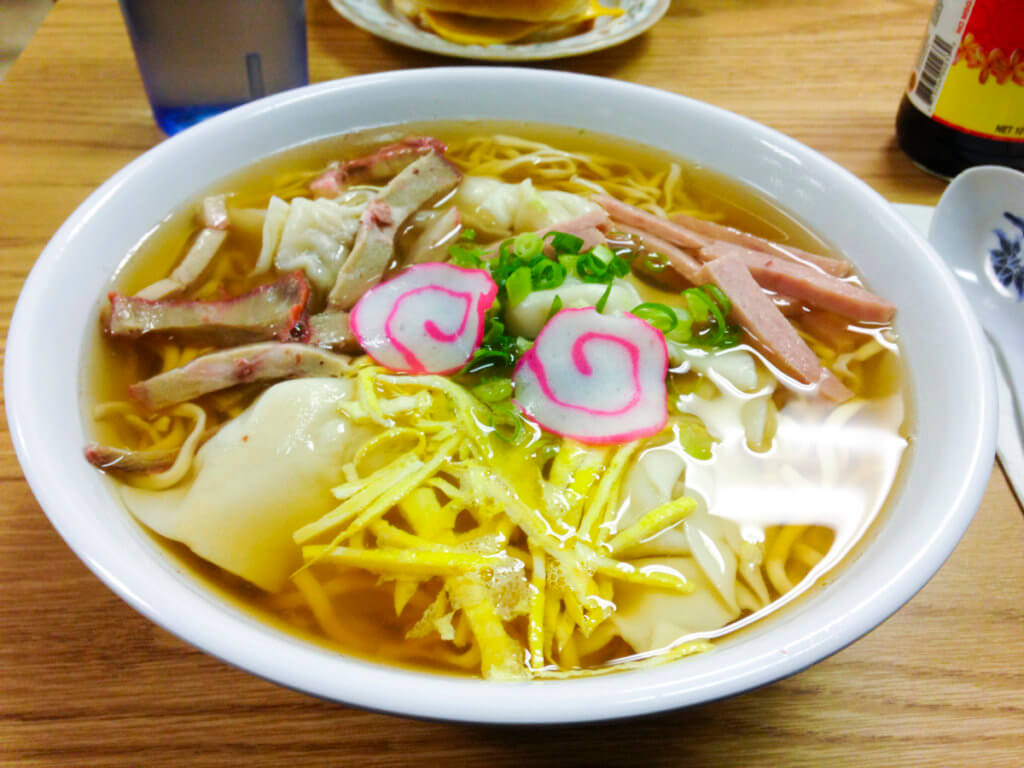 Saimin is as close to a state dish as you'll find in Hawaii.  It takes inspirations from so many different cultures, it's the perfect representation of the melting pot that is Hawaii.  And while you can get saimin everywhere from Zippy's to McDonalds, the best places to go to get this unique dish are the old-school mom & pop shop.  And the only mom & pop saimin shop left on Oahu's North Shore is Shige's Saimin.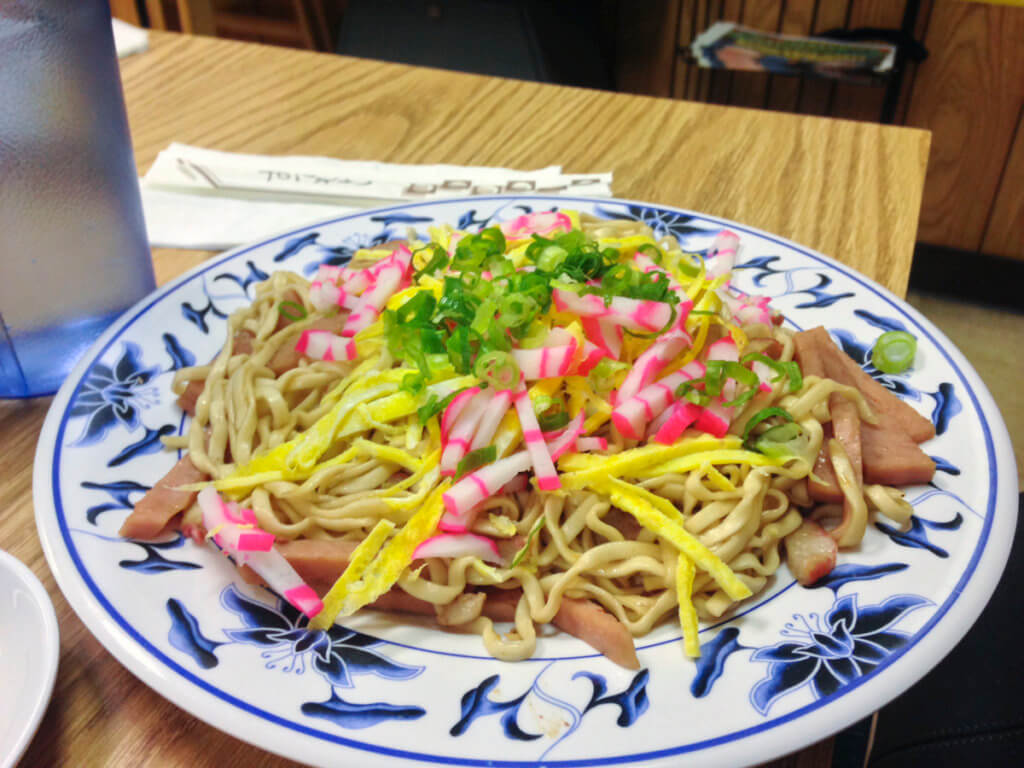 Like Sunny Side Bakery, Shige's is located in the town of Wahiawa.  Here, as with many of the old-school saimin shops, the noodles are homemade.  But, unlike many other shops, Shige's noodles are flatter and wider.  They also include more toppings standard than others.  It's a nice contrast to other shops, but I'm not a fan of how they overcook their noodles a little.  The texture is too soft for my liking, which is why I actually prefer their fried saimin.  In the fried preparation, the noodles have more of an al dente bite to them.
Country Shave Ice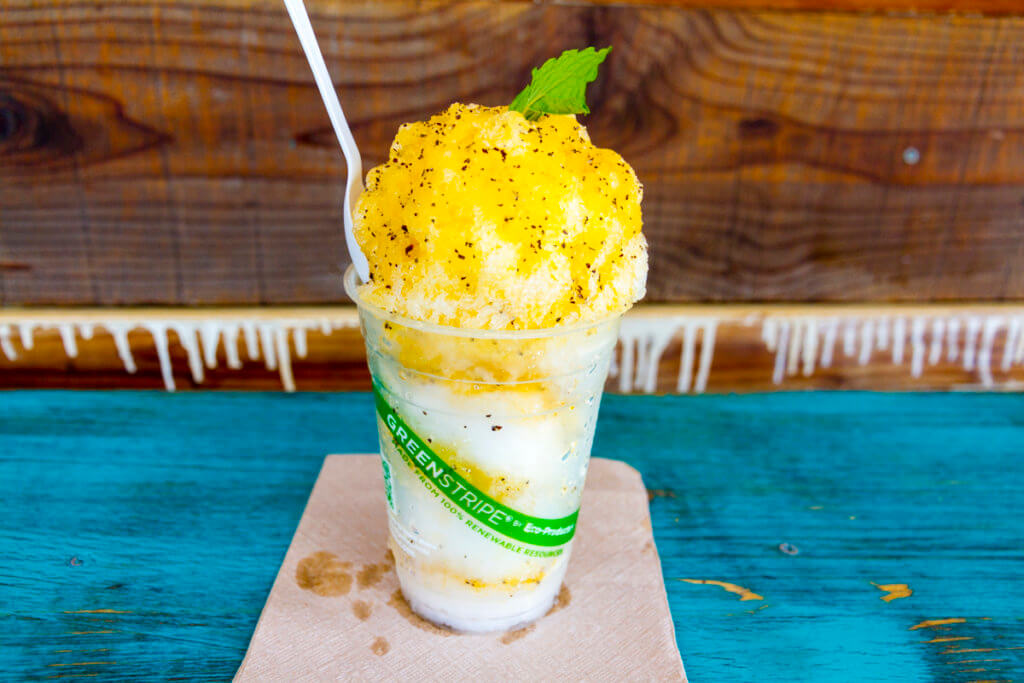 You might remember this next entry from my review of their shop in Honolulu.  Unfortunately, Country Shave Ice closed their Kaimuki brick & mortar location.  They've stated on Instagram that they're focusing on catering and their food truck now.  Supposedly their food truck is roaming around the North Shore, but I have yet to find them.  I reached out to them the last time we were up on the North Shore, so I'm hoping they're still around.  But if they are still around and you can find them, you won't be disappointed.  Their all-natural, and sometimes tart syrups, are far better than what you get at Matsumoto's in my opinion. Yes, I've had Matsumoto's before.  My grandfather and I used to be regulars there when I was a child.
Paalaa Kai Bakery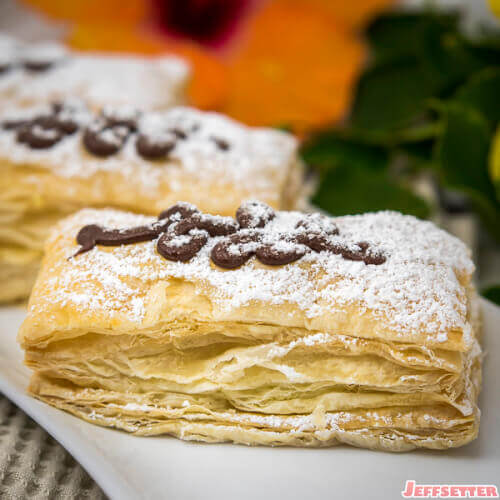 Located in the former sugar plantation town of Waialua, Paalaa Kai Bakery is another shop that probably gets overlooked due to its location.  Waialua is, after all, the opposite direction away from Haleiwa than the famous beaches of Sunset, Pipeline, and Waimea Bay.  But Paalaa Kai Bakery is home to popular and unique local treat: snow puffies.
Snow puffies are basically puff pastry shells filled with a light custard.  The puffies are then topped with a chocolate swizzle and the "snow," powdered sugar.  They're messy.  The powdered sugar falls off, and the pastry flakes apart.  But it's worth it.  These things are delicious.  Eat them when you buy them, though, as they don't keep well.  As with any puff pastry item, it does get soggy and loses its crunch.
And that's all for now.  My two lists are by no means comprehensive lists, as there's so much to do, see, and eat along Oahu's North Shore.  These are a few of my favorites places to visit when in the area, though.  If I find more places and/or think of places I may have forgotten, I'll be sure to make another list.