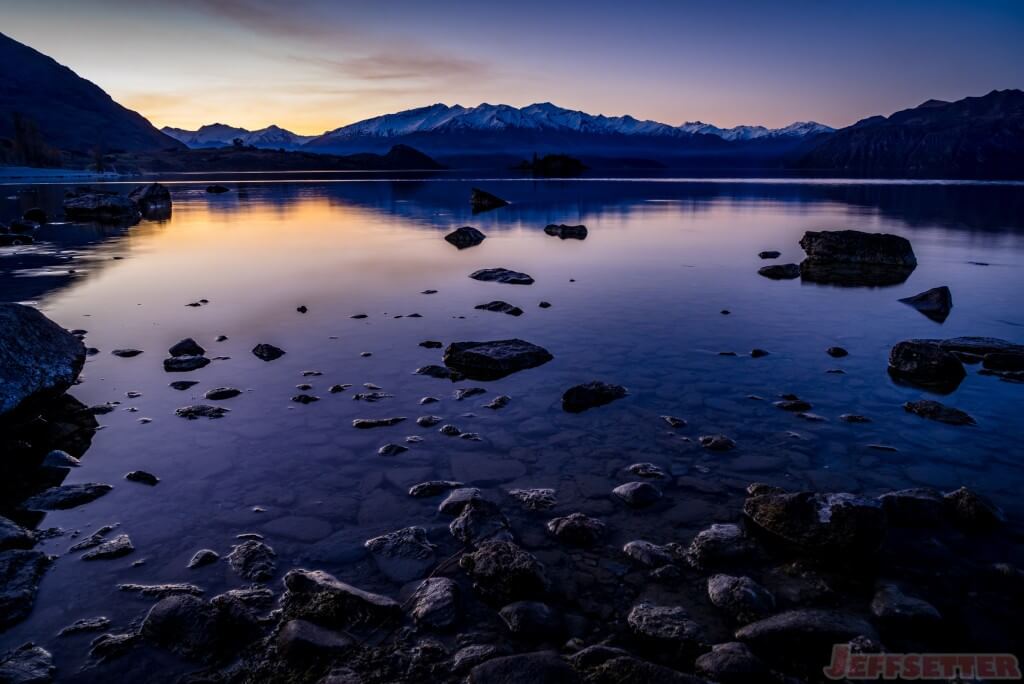 Greetings from Picton, New Zealand. We are about to take our 21 foot long campervan onto the ferry to Wellington (going from the South Island to the North). I am trying to keep myself occupied so I don't think about driving this beastly vehicle onto a ship.
I will surely be talking a lot more about this vehicle in the future, but right now I feel it's like talking about a no hitter or Fight Club. Let's just wait until it is all over for a retrospective.
About this photo: We were in Wanaka for 7 nights, and I went out to photograph the sunset on our first and last days. The first day, the wind was pretty crazy and waves were crashing in on shore. I didn't love the photos that I took that first day, so I thought I would resume the process later in the week.
It wasn't until sunset on the last day that I finally went out and took another look. And I'm glad I did! The lake was calm, the sky was clear and the sunset opportunity was the best all week.
This photo was taken in a 2 second exposure at f13. I wanted to smooth out the water, so that's why the exposure was 2 seconds. As an alternative to the filter, I used the in camera exposure adjustments to give it a -3 setting. In order to both see through the water and get a reflection, the tripod was low and tight to the ground.
So many more photos of New Zealand to share. Enjoy this for now!