The Pacific Beach Hotel transformation project is nearing completion.  And soon the hotel will re-emerge under a new brand.
As I reported over a year ago, the Pacific Beach Hotel has been undergoing a massive redevelopment project.  The entire hotel, from top to bottom, is receiving work.  And, according to the Pacific Business News, most of that work is now complete, which means the property will soon re-emerge as the Alohilani Resort.
Work Already Completed
Guests staying at the Pacific Beach Hotel today will already notice a huge difference.  Even if work on the property as a whole hasn't been completed, many of the major projects already have been.  Completed projects include all guestrooms, the iconic oceanarium, one of the pools (keiki pool), the lobby, a new breakfast restaurant called Lilikoi, and a new lobby bar.  And you know what?  The transformation is absolutely amazing.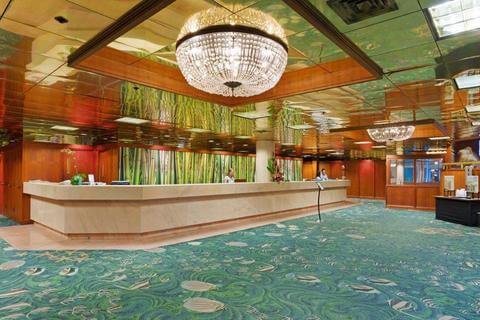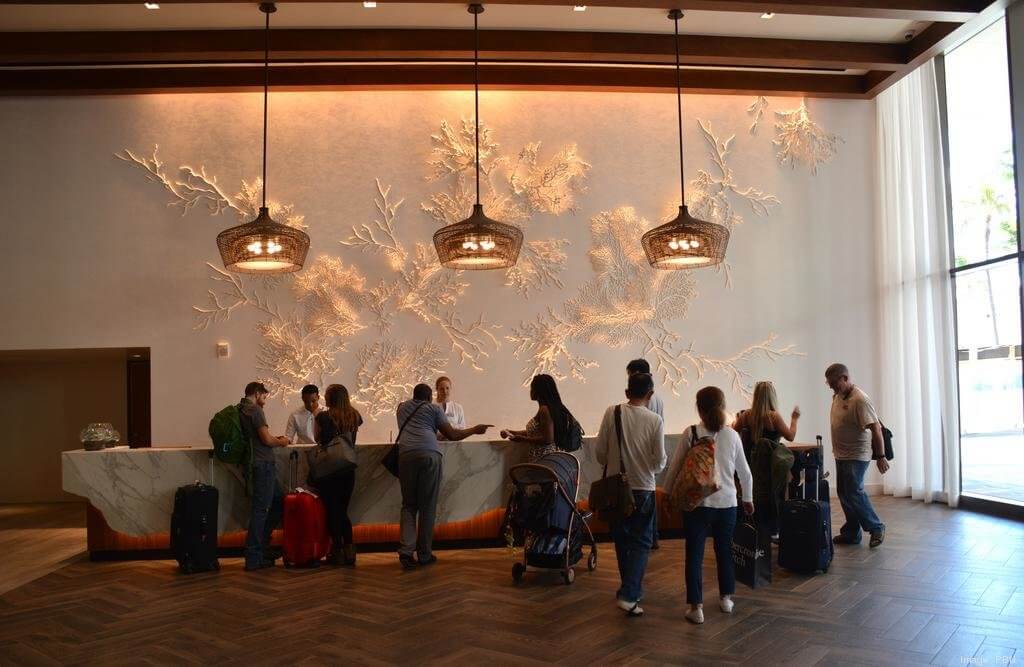 That is a complete 180!  The old lobby had low ceilings with dated, tacky decor.  And now, the lobby is much more open and modern with a subtle island motif.  This theme continues throughout the rest of the property too.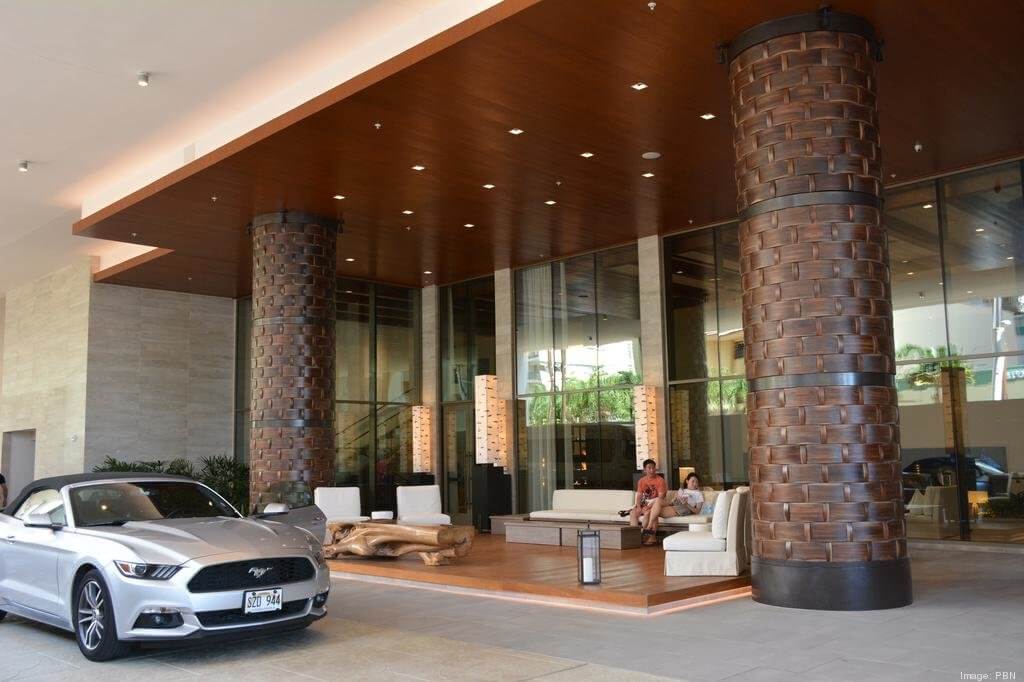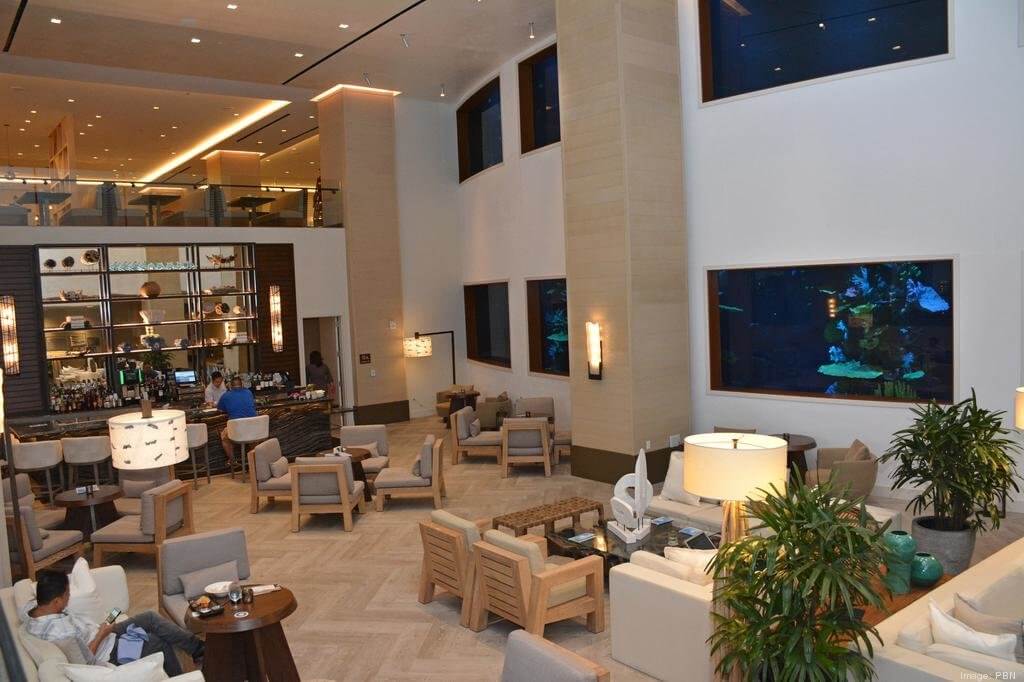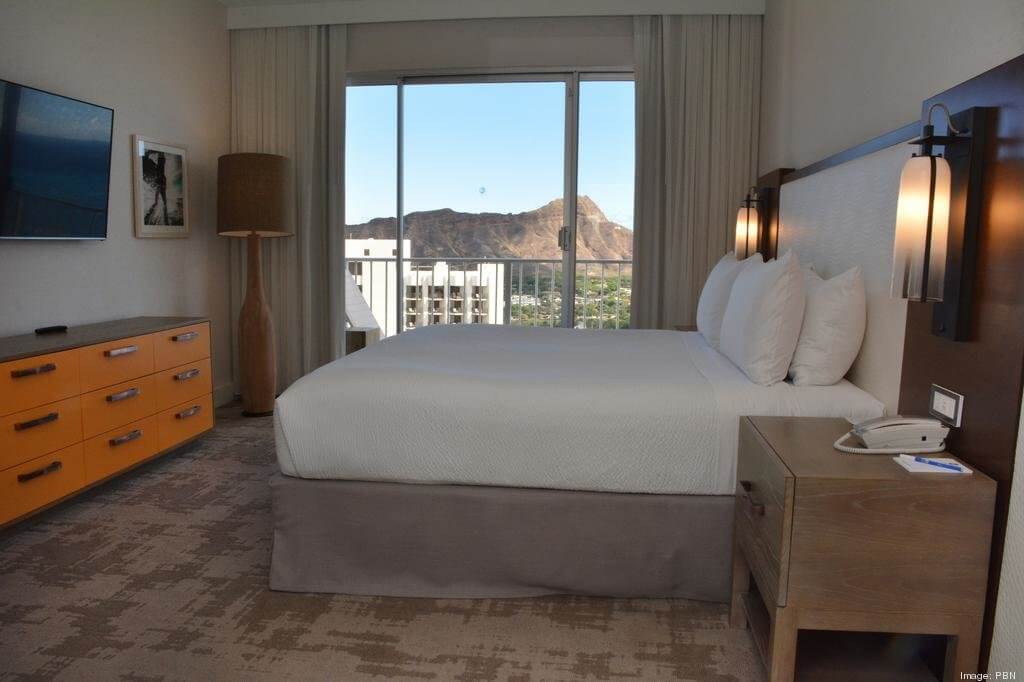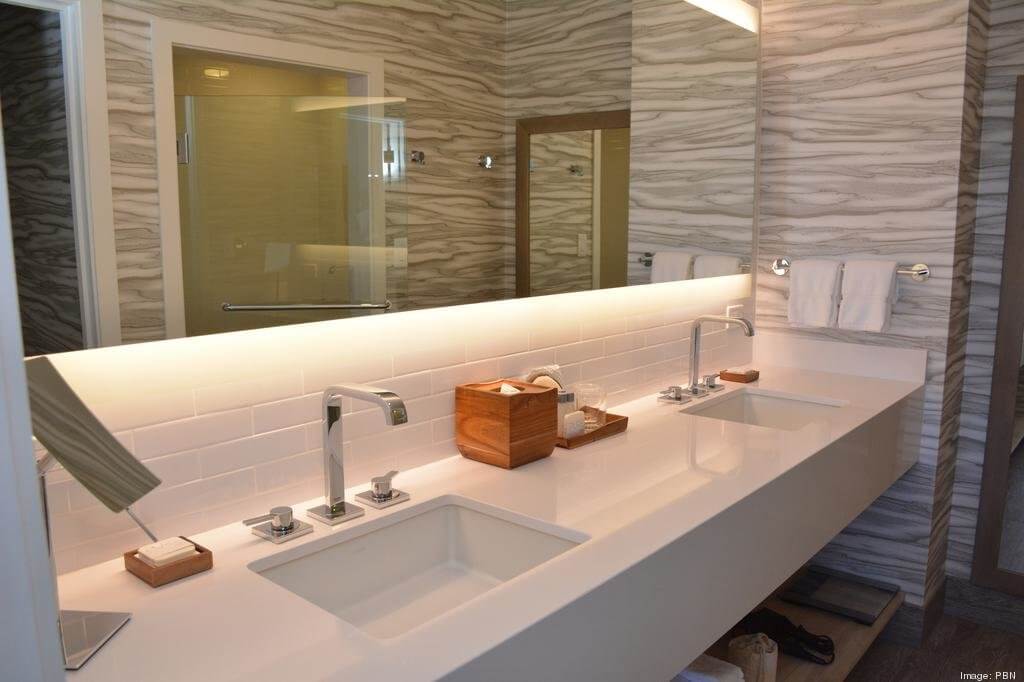 Remaining Work
Though much of the work has already been completed, there's a lot of work that remains.  Nearly all the pools, pool deck, and the pool bar are still under construction.  Island Club and Spa, the property's new fitness center, will open later this year, featuring two full-size tennis courts, training turf, and an equipment room overlooking the oceanarium.  And, of course, Masaharu Morimoto's two restaurants are also currently under construction.  The original Morimoto Waikiki at the Modern Honolulu will be replaced by Morimoto Asia Waikiki this winter and Momosan Waikiki in early 2018.
Pacific Beach Hotel Transformation Final Thoughts
The Pacific Beach Hotel, a massive 839-room hotel completed in 1969, is not somewhere I would choose to stay.  But the Alohilani Resort, on the other hand, is a hotel I'd like to give a try.  The property looks fantastic, and I can't wait to see it in its final form.  I just hope the redevelopment isn't just all veneer.  If the property needed any technical work, like HVAC and what not, I'm hoping those things have been addressed.  I've never stayed at the Pacific Beach before, so I can't say, but we shall see.  Again, I can't wait to see the re-imagined resort and one day give it a try.