If you want to visit the famous waterfalls of the Columbia River Gorge, know this: a permit is required for the Oregon Waterfall Corridor this summer. Like many popular destinations, the area is inundated with visitors and trying to better manage crowding issues.
Like many popular destinations around the country, Hawaii included, Oregon's Columbia River Gorge is having crowding issues. That's not surprising. The area was already VERY crowded during my visit in 2019. And it's only getting worse! So, clearly, something must change.
Permit Required for Oregon Waterfall Corridor
The U.S. Department of Agriculture's Forestry Division created a new permit program called the Oregon Waterfall Corridor Permit. Confusingly, a separate permit from the Forestry Service is needed to visit Multnomah Falls. The way the permit works is you reserve a one-hour arrival window. The one-hour timeframe you pick is the time in which you must check in for your visit. You're free to stay as long as you like once you check in. However, if you arrive outside of our time, you can't enter.
The permit covers the Historic Columbia River Highway National Historic Landmark Bridal Veil Falls and Ainsworth. You can reserve a time from 9:00 am to 6:00 pm, with reservations required from May 24 to September 5 for the 2022 summer season.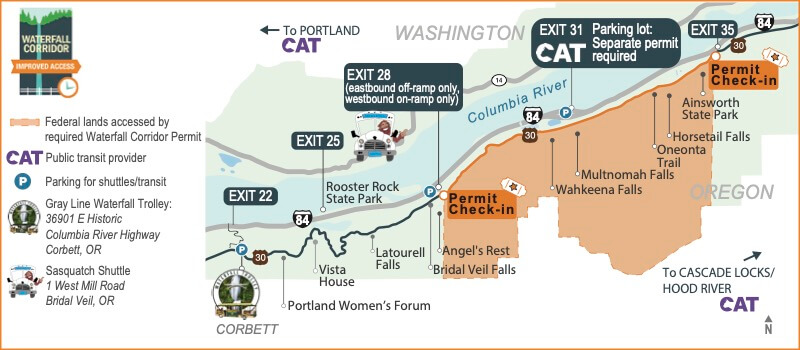 To reserve your time, visit recreation.gov. There's no permit fee, though there is a non-refundable $2 processing fee. It's worth noting that only one permit is required per vehicle, regardless of how many occupants there are. You can also try to get a same-day permit free of charge. However, you have to get these permits in person. Two pick-up locations are available, including Gateway to the Gorge Visitor Center in Troutdale and the Cascades Locks Historical Museum.
Oregon Waterall Corridor Permit Alternatives
I should mention that permits are only required for those visiting using a private vehicle. If you plan on biking, using public transportation, or joining a tour, you don't need a permit. The three options recommended by Oregon officials include:
Columbia Area Transit (CAT): $15 gets you a Gorge Transit Pass, which is available from May 28 to September 6. It's worth noting that the service really only stops at Multnomah Falls within the Gorge.
Sasquatch Shuttle: $15 gets you a hop-on/hop-off day pass. Parking at their own lot near Bridal Veil Falls is included with your fare. Sasquatch runs from 8:15 am to 5 pm and have a Multnomah-only option, or a Waterfall Loop option that stops at:

Portland Women's Forum
Vista House
Latourell Falls
Angel's Rest
Wahkeena Falls
Multnomah Falls
Horsetail Falls
Bridal Veil Falls (from the Sasquatch lot)

Gary Line Open-Air Trolley: $21 gets you an all-day hop-on/hop-off pass. Free parking is available at the Crown Point Historical Society Museum in Corbett. This is by far the most comprehensive option, as Gray Line's service includes the following stops:

Crown Point/Vista House
Latourell Falls
Bridal Veil Falls
Angel's Rest
Wahkeena Falls
Multnomah Falls
Horsetail Falls
Ainsworth State Park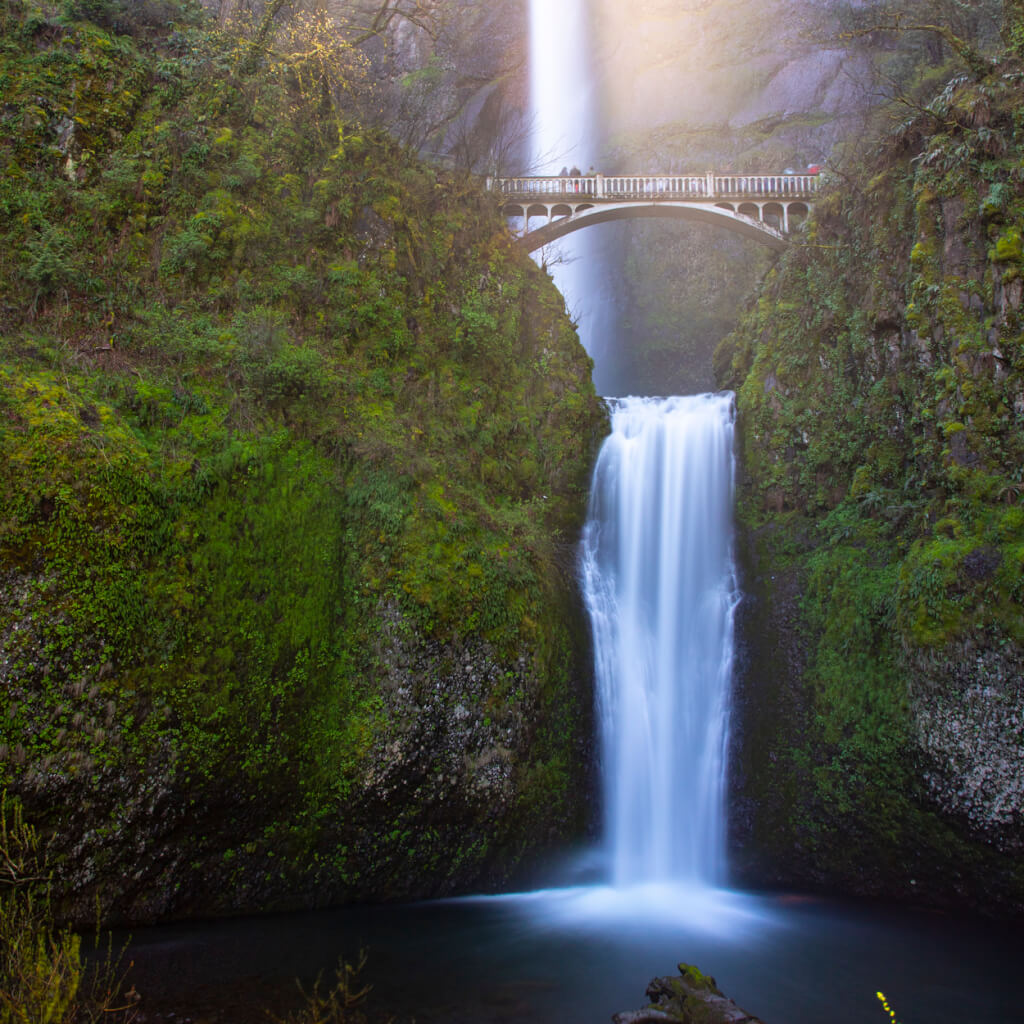 Final Thoughts
I know having to plan and pay is never ideal. However, the crowds and lack of parking made the experience less pleasurable too. And that was pre-pandemic! I can't only imagine how much crazier things got after. So, I think this system is a great compromise. What's more, other, convenient options for getting around in the area exist too. Heck, I think catching a ride on a shuttle or trolly is probably better than driving, as you can actually enjoy the scenery too. In fact, when I'm in the area next, I may just give one of these transportation services a try. It all depends on how much time we have to explore.
What do you guys think of the new system? Do you think it'll improve the overall experience? Or, do you disagree with the need for crowd control?