On our first full day in Portland, we did your typical sightseeing things. For lunch, though, we popped into Canard PDX in Portland's Lower Burnside.
We started our morning off by heading out to the Historic Columbia River Highway. There, we stopped at the Women's Forum, Vista House, and Multnomah Falls. I covered all of that during our previous visit, so check out my older posts if you want to learn more. Suffice to say, though, Multnomah Falls continues to be insanely busy. And, our timing wasn't so great for photography with the sun shining brightly at the very top of the falls.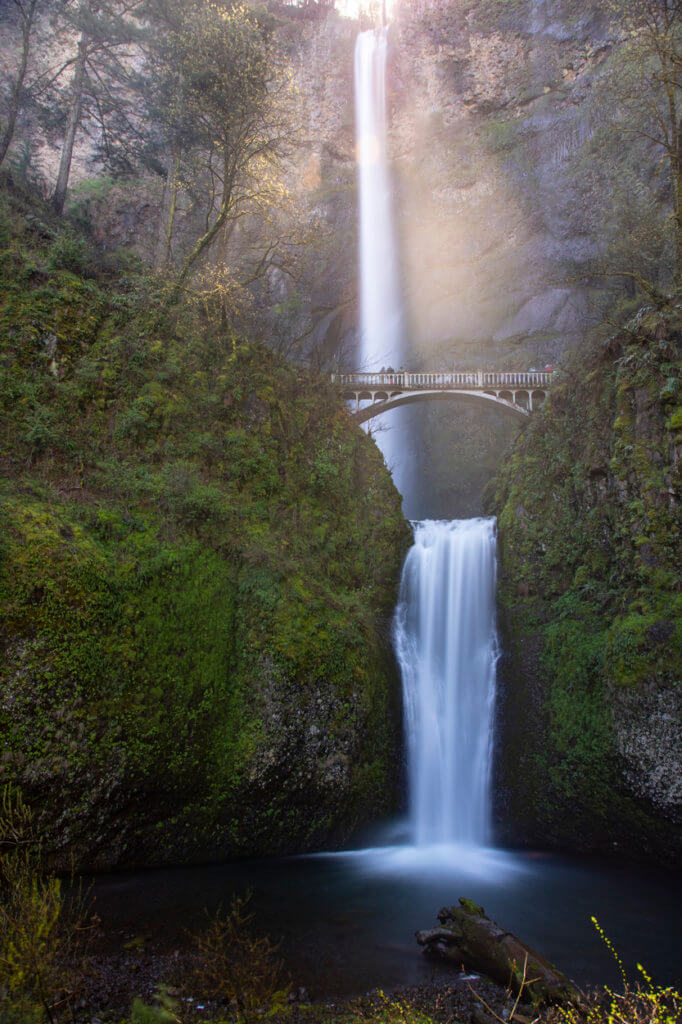 Location
Canard PDX, as previously mentioned, is in the Lower Burnside district of Portland. In fact, it's right along E Burnside Street, which runs past other notable Portland sites like Powell's Books on the other side of the Willamette. Parking can be tough to find, but we lucked out in finding a spot right across the street from the restaurant.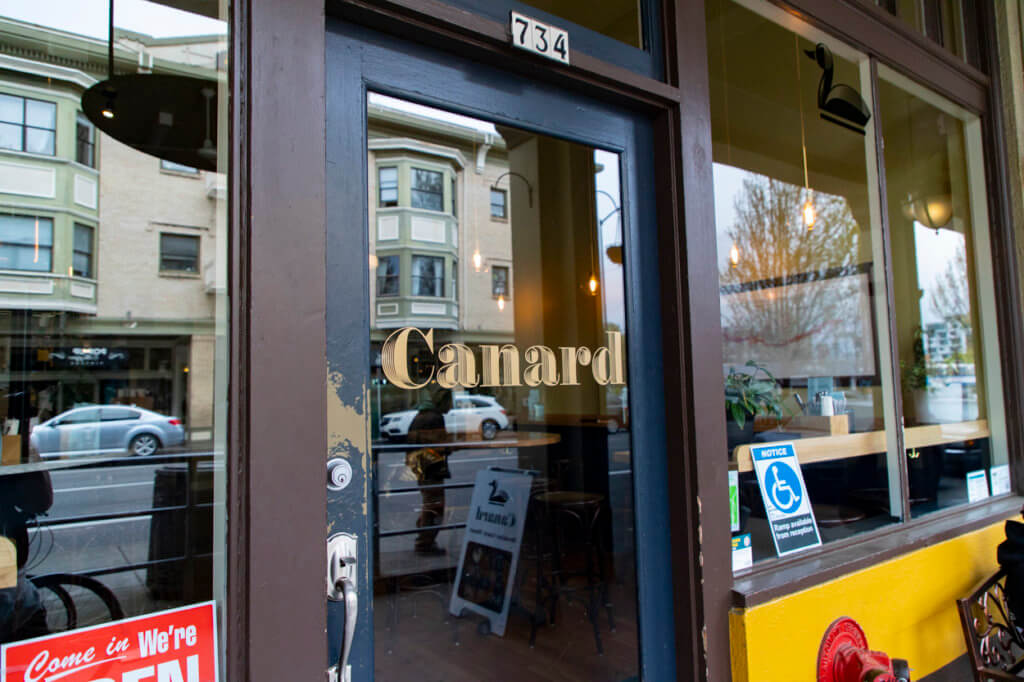 Atmosphere + Service
Canard PDX has a decidedly retro look and feel to it. Despite this, it's a relatively new restaurant. And my like its sister restaurant, Le Pigeon, Canard PDX is on the smaller side giving it a cozy feeling.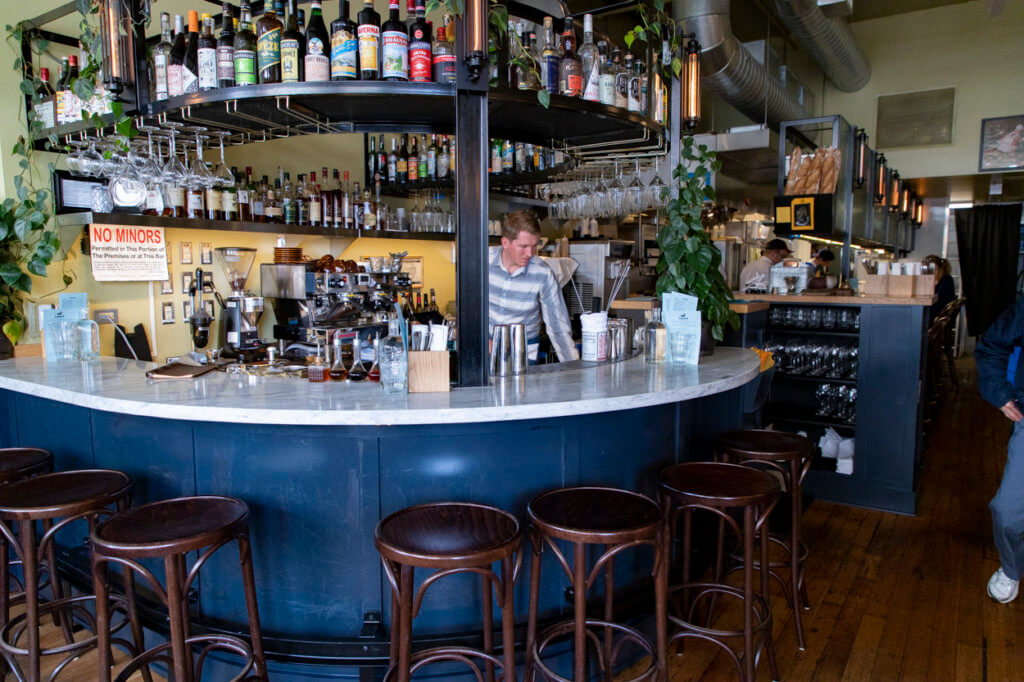 Service throughout our lunch was good if a little curt.
Menu
The menu at Canard PDX is relatively small, but it's filled with many unique dishes. Heck, there are only five to seven entrees on the lunch menu, depending on what you consider an entree. On the other hand, there are 12 appetizers and four desserts.
What We Ordered
My grandparents wanted burgers and Canard PDX is known for its Steam Burgers ($6 each) so that's what we got. But, I also decided to give the Garlic Fries ($6) and Oeufs en Mayonnaise ($8) a try. The Oeufs was the first dish to arrive, though these aren't your average deviled eggs. At Canard PDX they come topped with trout roe, bacon, roasted garlic, and smoky maple. And, I must say, it was damn good, though the maple adds an interesting sweet component to the dish.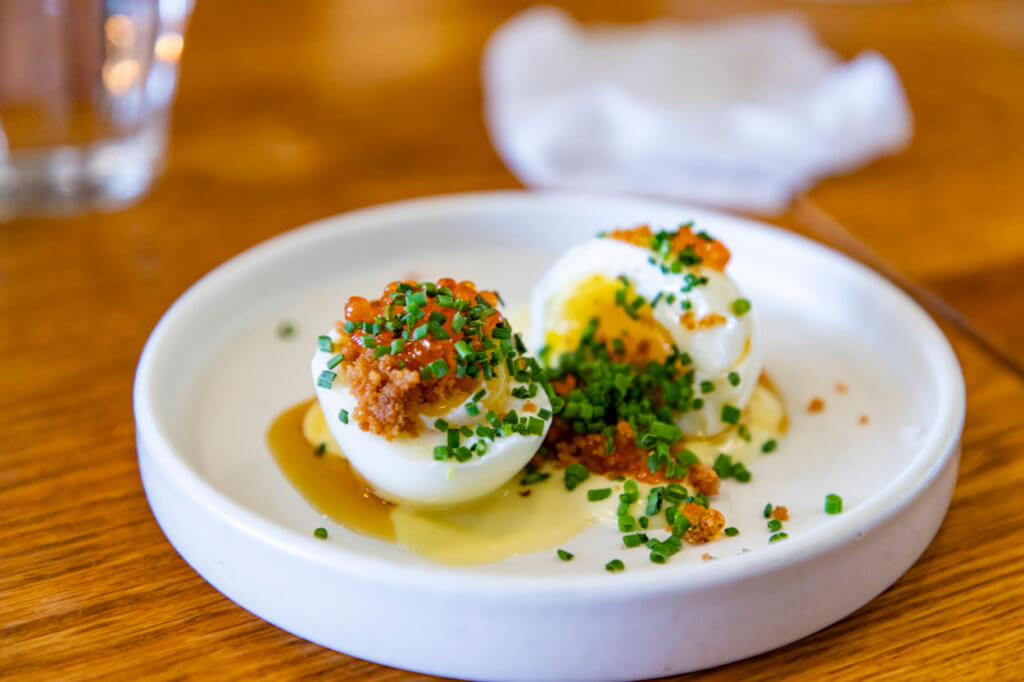 Like the eggs, the fries come topped with gouda, chermoula, and a side of green goddess dressing. The fries were properly crispy on the outside and fluffy on the inside. But, the green goddess dressing with a hint of shiso was my favorite part. So unique and delicious!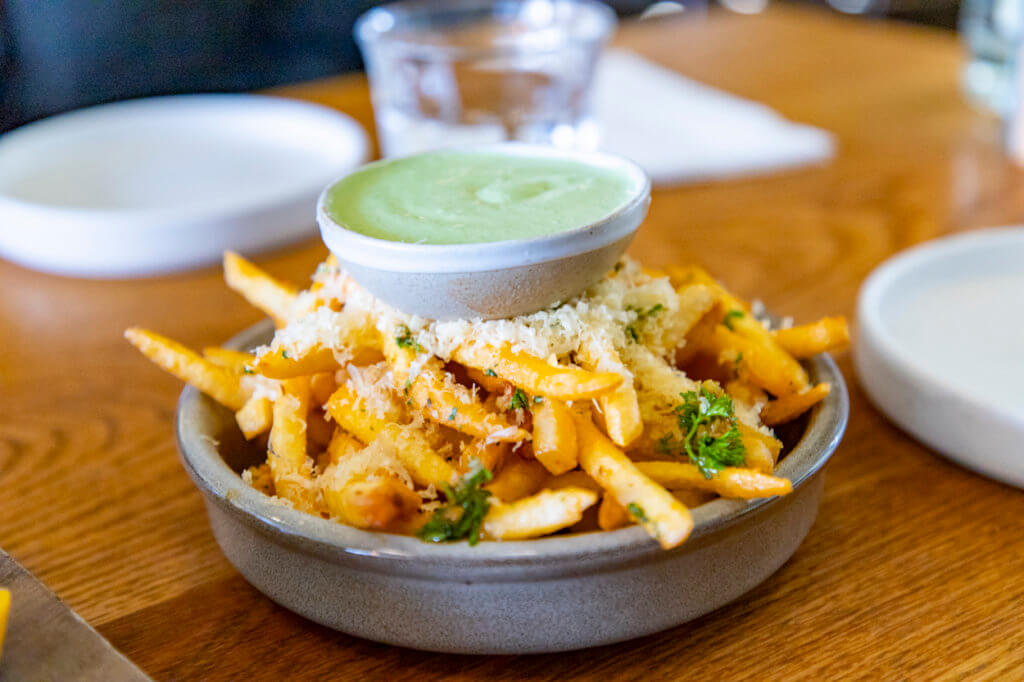 As for the Steam Burgers, as their name applies, they're cooked with steam. There's no Millard reaction going on here, so neither is there a crust. Despite this, the pillowy soft buns pair nicely with the soft and juicy burger and generous amounts of melty American cheese.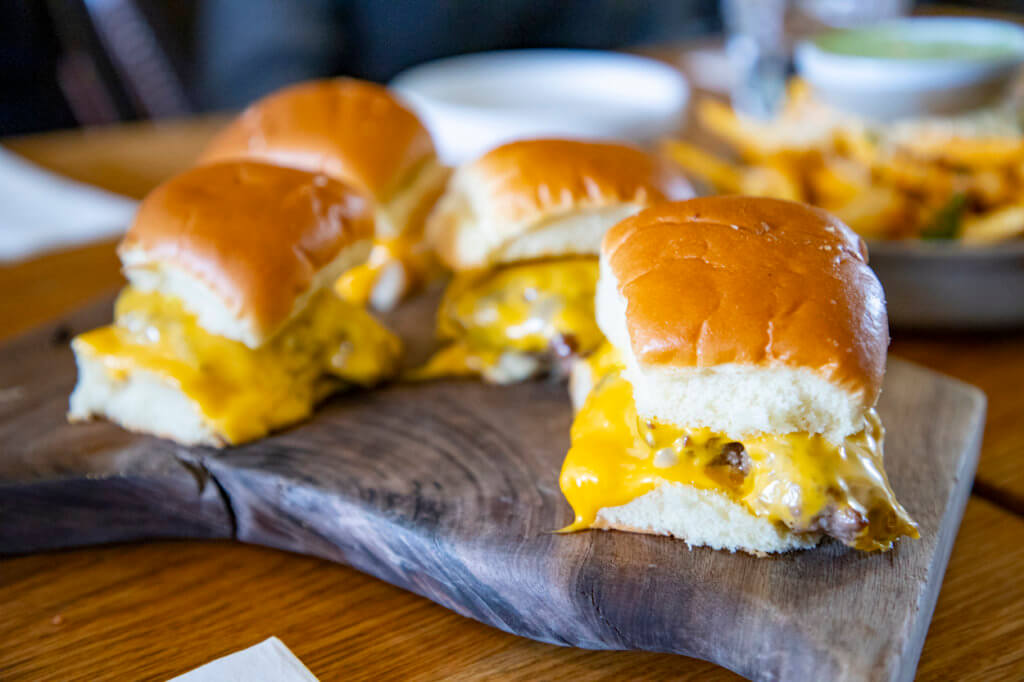 Canard PDX, Final Thoughts
As I'd learn a few months later, Le Pigeon is an excellent restaurant. And, Canard PDX is a fantastic counterpart to what is one of Portland's top restaurants. So, yes, I'd definitely return when I'm in the area again. Especially since there are still a few things on the menu I'd like to try!
Touring the PNW with My Grandparents