Last updated on January 13th, 2019 at 04:00 pm
On my second day in Utah, I had the morning half of the day free. So, I took some time to visit some friends at work out in Lehi. And, while there, they recommended I check out Provo Canyon, which I did.
Provo Canyon is a large area to visit and I was short on time. As a result, I decided to focus my attention a bit more based on recommendations made by my friends.
Bridal Veil Falls
My friends told me the best quick and easy site to see in Provo Canyon is Bridal Veil Falls. So, that's what I set my GPS to take me to. But, while getting there isn't hard, the GPS couldn't quite figure things out. The best advice I can give on getting here is to head north/northeast on U.S. Route 189 and take the first turn onto Provo Canyon Road. From there, continue on the road until you hit the third parking area and find a spot.
Once parked, find the foot bridge to the northeast of the parking area. Here, you'll cross the Provo River to Provo River Parkway.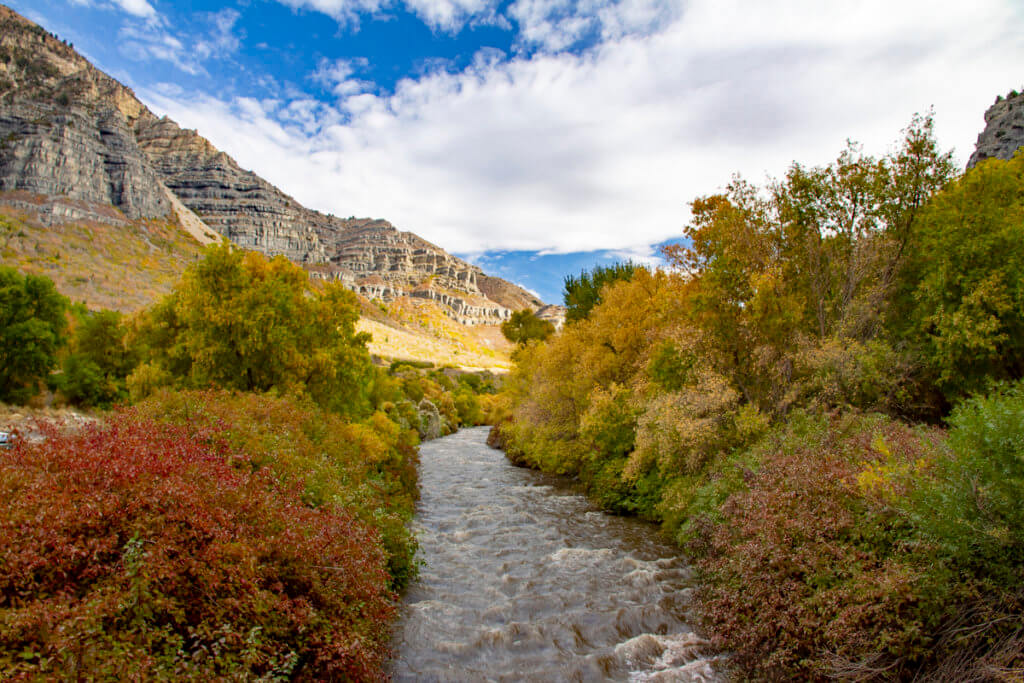 Once on Provo River Parkway, you'll want to walk about 200 feet to the southwest. There, Bridal Veil Falls is right off the parkway.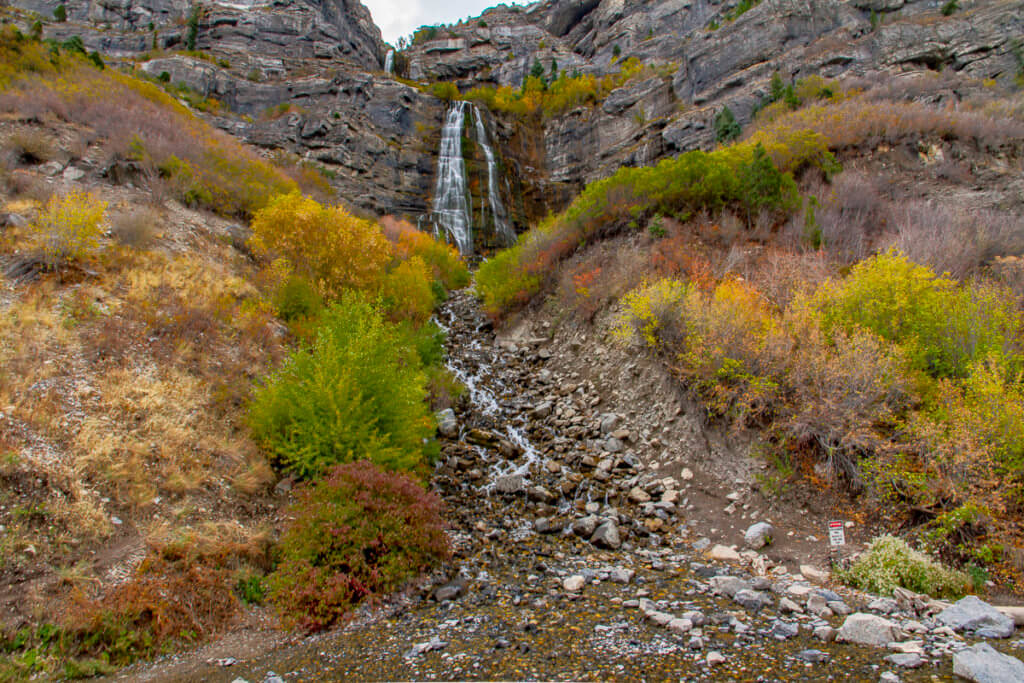 The walkway is right at a small pond, which is fed by a smaller waterfall. That smaller fall is fed by the main waterfall in the midsection, which itself is fed by another fall above it.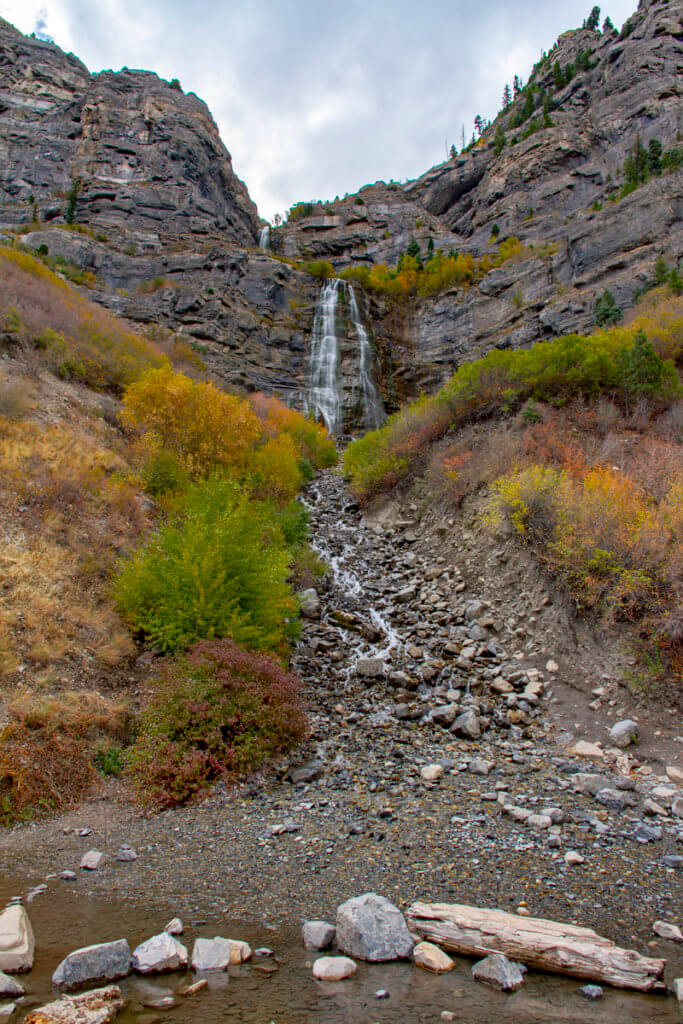 Aerial View
Unlike Multnomah Falls in Oregon, Bridal Veil Falls is difficult to see in its entirety from its base. So, I sent the Mavic Pro up to try to get a glimpse of it from above.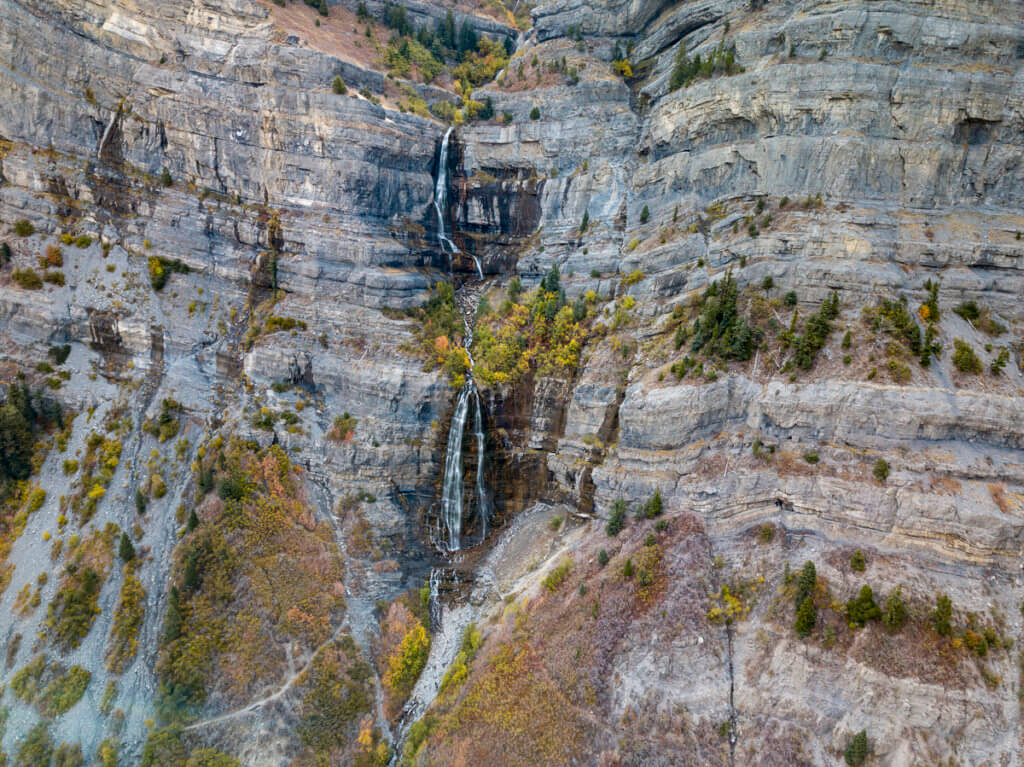 Here's an initial shot of the falls when the drone was at the height of the top of the canyon. The following are shots of the falls from lightly higher than that.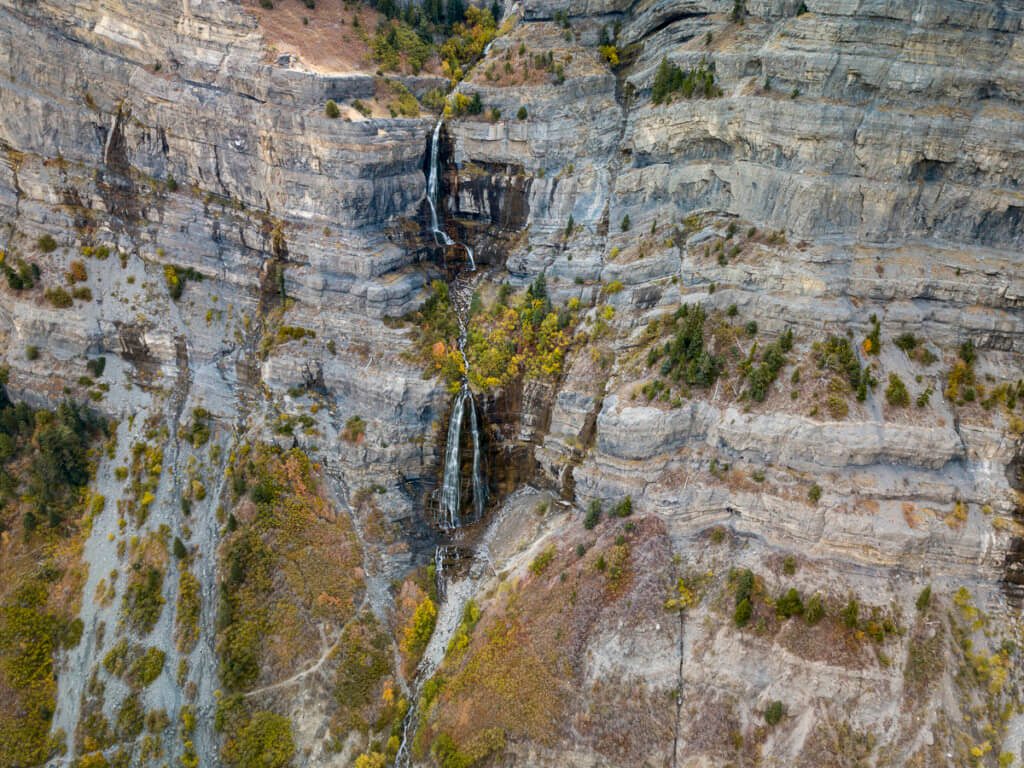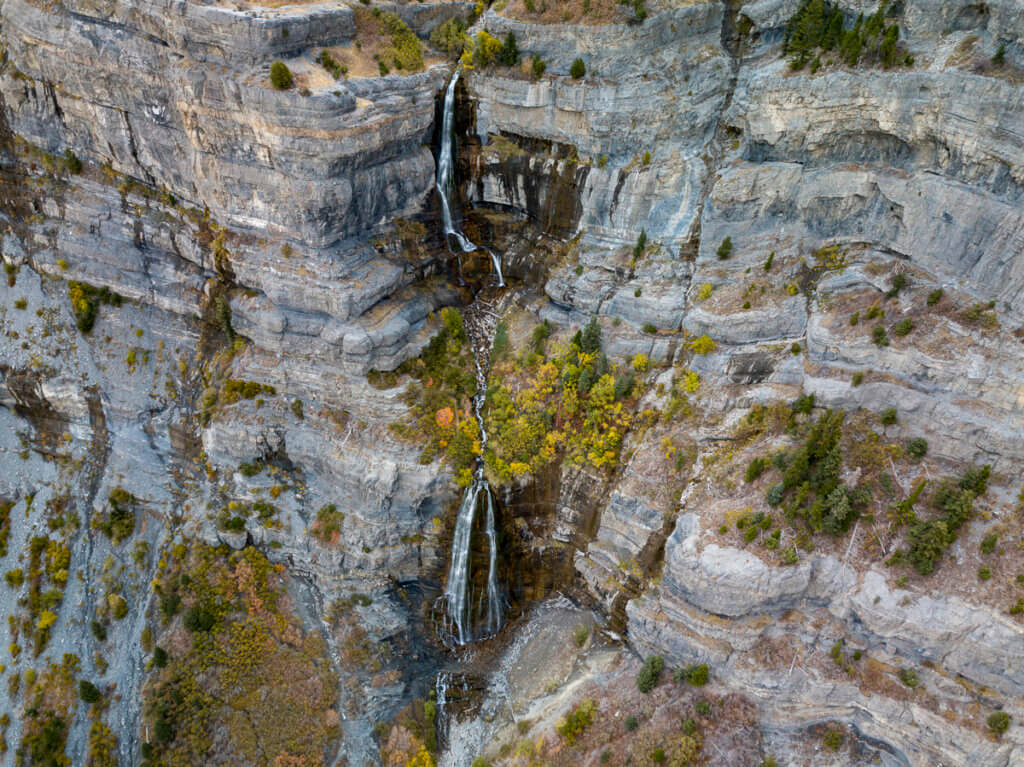 The views from above are impressive and reveal much more of the falls. But, flying the drone in Provo Canyon is difficult. When I was chatting with a local checking out the falls with his family, he said he's concerned about flying his drone in the area because of all the granite. Apparently, the granite is a major source of magnetic interference, which causes communication issues with DJI drones. And, sure enough, I did suffer from connectivity issues and even lost connection altogether for a bit. Luckily the drone, while automatically navigating back to me, re-established connection with my remote and made a safe landing.
Oh, and here's a terrible video I attempted to take of the falls with my drone.
[youtube https://www.youtube.com/watch?v=2LEqgPLMbzE&w=560&h=315]
Provo Canyon, Final Thoughts
I wish I had more time in Provo Canyon, as taking a walk along the Provo River Parkway seems like it would be nice. I'd probably leave the drone at the hotel next time, though, as its too problematic to fly in the Canyon.
Plus, being the railfan that I am, next time I'm in the area, I'd like to check out the Heber Valley Railroad. Seems like a nice, scenic ride, though I'm disappointed that their three steam locomotives are not operational at the moment. And, Sundance is in the Canyon, which I did check out as well, but there wasn't much to see there out of season.
Utah 2018