Continuing our tour of New Zealand, we headed down to Queenstown after a few days in Auckland and Waiheke Island.
Getting There
We took a short flight on Air NewZealand to arrive on the South Island.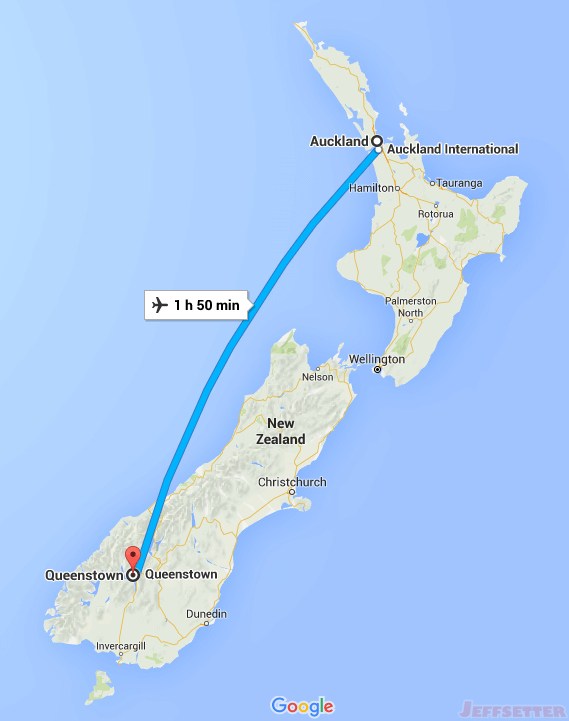 We booked the flight with cash, because the price was so low (USD67.55 each), included in the fare were delightful economy seats with one checked bag per person.
Mr. J details his booking process in this week in travel post.
Mr. J applied his United Platinum/Star Alliance gold status to the flight record. This gave us one additional checked bag for a total of three checked bags. Even though I was on the same itinerary, Jeff's status did not apply to me (as his companion).
His glorious status also gave us lounge access to the Air New Zealand domestic lounge, which was "actually quite nice" – said Mr. J! I, again, have no recollection of the lounge given my lack of passion for lounges.
Note: it is also possible to drive to the South Island, and many visitors do this. We drove back to Auckland from the South Island. Whether you drive or fly will ultimately depends on how much time you have and your objectives for this wonderful country.
Getting Around
Upon arrival in Queenstown, we rented a crapy manual car to practice for the camper van (oh yes, there is a camper van on this trip). This allowed us to do some day trips, and see more of the area.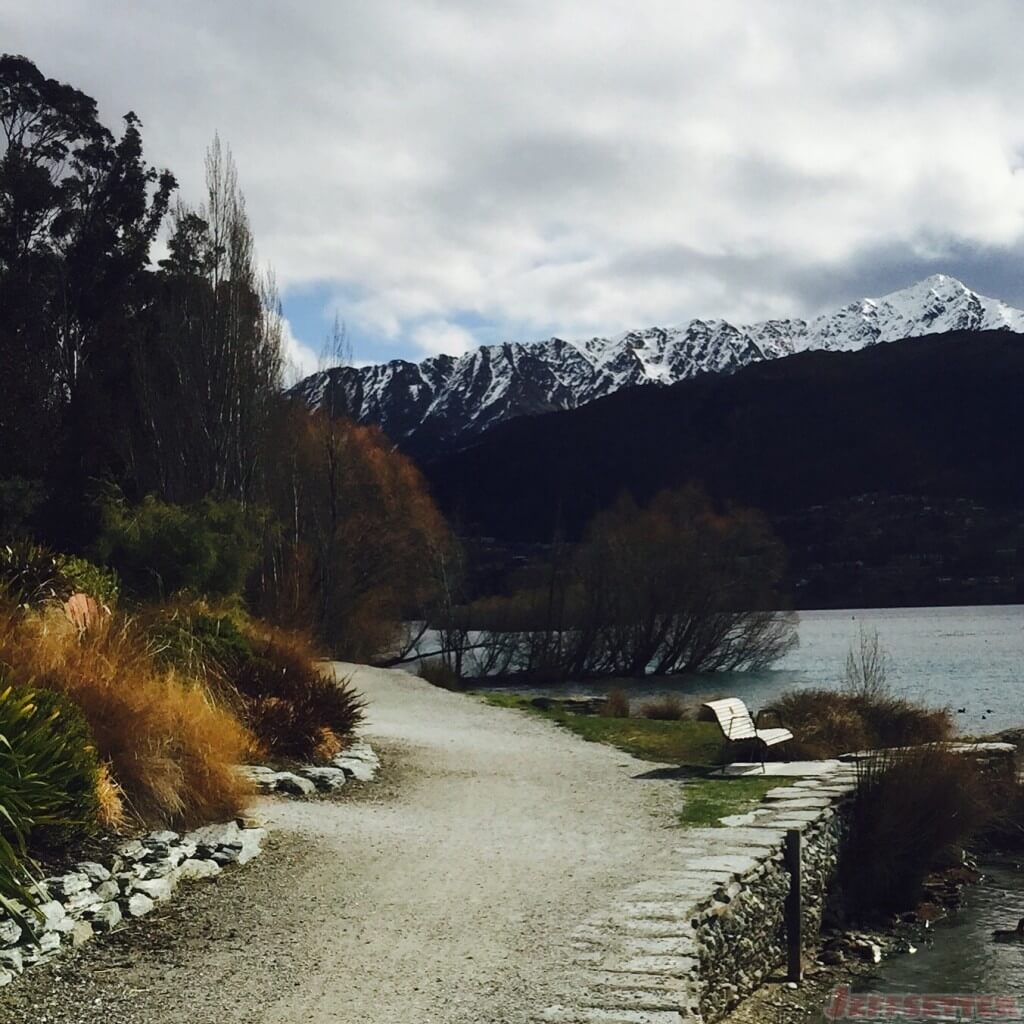 Finding a Car
We used Holiday Cars which is an OTA (online travel agency). I saw "OTA" in one of Mr. J's posts. I had no idea what it was. Thank goodness for Google. Now, I am using OTA like the true expert I am.
We also like using Kayak for rental cars. In our experience, the OTAs are almost always cheaper than booking directly through the rental car site.
Our rental ended up being through Ace Rental Cars. This company is popular in Europe and New Zealand. Ace offers older cars in safe working condition at a more affordable price.
If you don't mind driving a 2010 model with a few beauty marks, then this is a good way to save some cash. Believe me you will not have trouble finding some fun way to spend the saved cash (bungie jumping, helicopter tour, skiing, etc.)
Manual v. Automatic
Outside of the US manual cars are much more common than automatics. You will be able to find automatics, but you will pay for this upgrade – sometimes double the price.
Remember in New Zealand you are on the left side of the road, so you will be shifting with your left hand as well. It feels weird, but is easier than it sounds.
As I already noted, we decided on a manual because we wanted to practice for our camper van rental. Our clutch was not great on the car. This resulted in me having a spazy breakdown and refusing to drive the rest of the time in New Zealand.
Sooo when considering whether to book a manual car, weigh the price, your knowledge and the stability of your relationship before reserving that special car.
Overall, I would recommend getting a car which will give you more flexibility to see the area. However, there are several tour companies that offer day trips with transportation included.
Now  that you know how to get to and around Queenstown, my next post will talk about what you can do in this beautiful area.