Last updated on January 17th, 2016 at 03:37 pm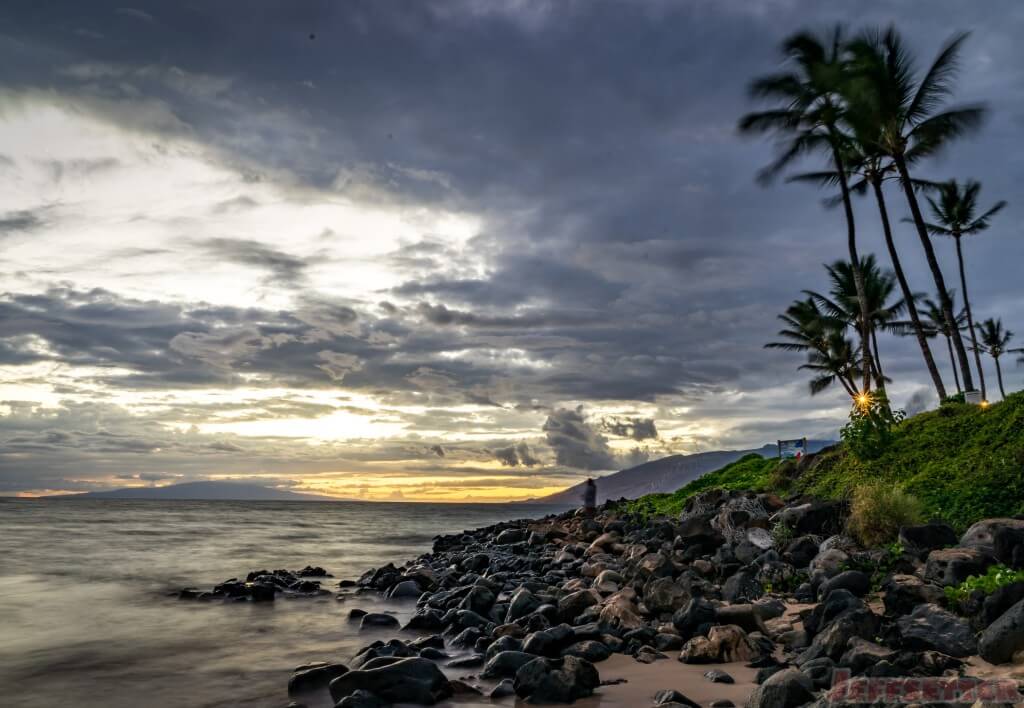 We spent this entire week on Maui in our AirBNB condo, and it was fantastic. No car, no schedule or pressure, everything was just perfect. I can't remember the last time I had a completely un-regimented week in my adult life. It seems like someone always wants your time, and in a calendar-driven world, it is easy to give that time away if you don't block time for yourself.
Being in Hawaii provides a major advantage here: With the -6 hour time difference from the East Coast and -3 hour difference from the West Coast, almost all communication ceases at noon. Sure there are emails that straggle in, but it's pretty reasonable.
I still had 5 business meetings last week via phone call and Google Hangout. I was just able to do them on my own terms.
On the other end, I am trying to introduce a different regiment to my life to make myself grow as a writer. I am reading a book called Daily Rituals: How Artists Work (affiliate) that documents the daily habits of famous artists, writers and philosophers. Without ruining the book for you, there is a common theme amongst artists that the morning is when you do the best work. So, I have decided to try writing between 8-12 AM each day to see if I can make better progress in my writing. Now before you get too excited about higher output for Jeffstter, most of the writing is actually for my marketing websites, which actually pays the bills for me.
I did write one long-form piece this week on Jeffsetter that might be of note. It is titled Everything But the Kitchen Sink: The Case for Traveling Heavy (Living Out of 5 Suitcases + 2 Laptop Bags), and provides a contrarian perspective on checked bags while traveling full time.
We also reviewed an amazing hotel, toured an amazing vineyard and had an amazing guide to the big island of Hawaii. So much amazing this week! I am really thankful that this blog has taken on new contributors. Mrs. Jeffsetter has some hilarious hotel reviews, and Kyle has been on-point with Hawaii.
In about 3 hours we are heading to the big island of Hawaii. Can't wait to stay in a Yurt and photograph the night sky among other things.
Hotel Bookings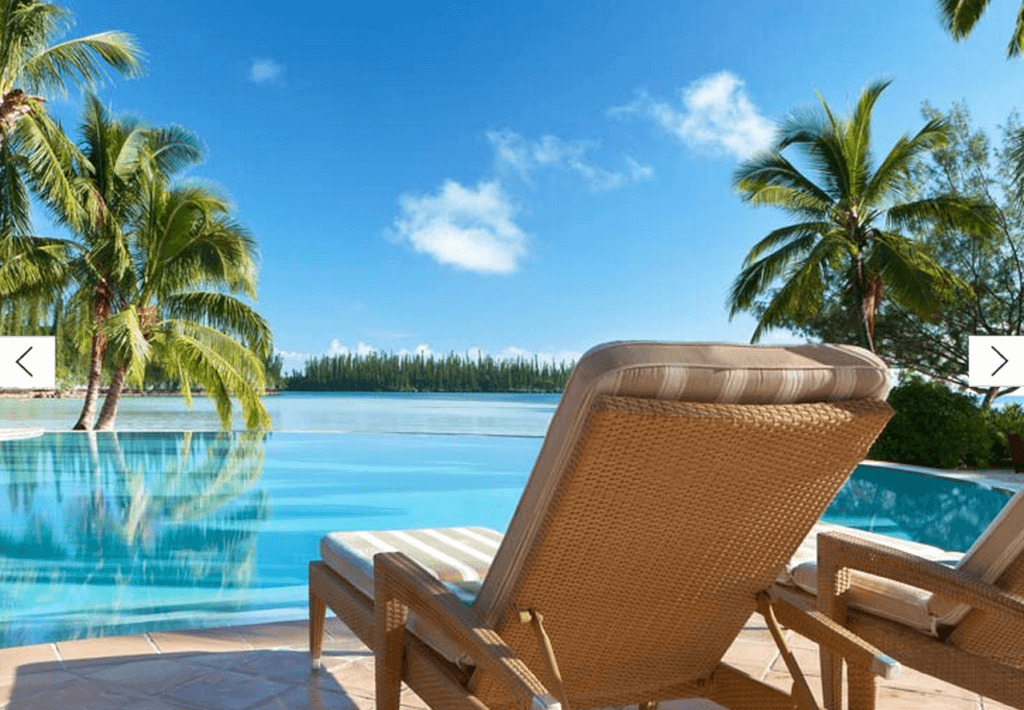 We booked 5 nights at Le Meridien Ile des Pins in New Caledonia using the Starfriends rate. This rate saves us about 50% off the retail rate of the hotel and puts it in the range of meeting our $100/night goal (it is more than that, but the rest of our stays will help average it out). I'm not sure if Starfriends is even something I should be mentioning on this blog, or if it's like fight club. So I'll just leave it there.
This property looks so incredible. It is located on a pine-forest in the middle of the ocean. I can't wait to sit in one of those lounge chairs!
New Caledonia will be the last tropical stop on our One-Way Neverending trip for a few months, and it might just be the best. We heard New Caledonia is a "less commercial version of Tahiti" and I hope that ends up being the case.
Hotel Research
Still looking for hotels or vacation rentals in the north and south islands of New Zealand, Piedmont region of Italy and two nights in Moorea, French Polynesia. We stayed at the Hilton Moorea in 2013 and loved it. Would like to stay there, or at the Intercontinental property. But we also want to keep costs down/avoid burning too many points. Still mentally processing the best way to make it work.
We also decided that we will likely cancel one of our two weeks in Queenstown, New Zealand at the Hilton property, because the dates no longer match our flight plans.
We need to fill one night in New Caledonia due to flight schedules and availability at the Le Meridien. Fortunately there are two other Starwood properties to choose from with more reasonable rates.
Hotel Stays
We are in the same AirBNB as last week. Our booking is 10 days on the front end and 19 days on the back end with a week on the big island in between. We booked it this way because another couple had reserved the condo in the middle of our desired dates, but we wanted to get a monthly rate. The sacrifices we make…
Here are some photos I took while watching the beach recently. The photo of us as a couple is a little dark. Need to work on that.
Destination Research
New Zealand and New Caledonia are on the mind right now. We have 6 nights on the north island of NZ, and I have heard about a lot of cool things to do. Does anyone have recommendations? Hobbiton should be a must-see. Waiheke island looks awesome for a day-trip from Auckland. Need to look through my other notes on destinations, but appreciate your input as well.
We haven't decided whether to base ourselves in the city of Auckland or outside of the city. Preference would be for outside of the city, but I also have an important webinar to deliver during our dates, so a stable Internet connection is a must. I worry a lot about the Internet a lot for someone who is "living on my own terms."
Points Earning
We applied for 3 cards last week and were accepted.  While that should be enough, I decided to see what else was available. Using the Citi Pre-Qualified Offers tool, I learned that I was pre-qualified for a shiny new Citi AAdvantage Platinum Select Mastercard at 50k points. Don't mind if I do. You can never have enough AA miles. H/T to Doctor of Credit for that one.
Other than that, no major purchases to earn miles or other developments. Having trouble getting approved for our Citi checking account because of our recent address change. We are like ghosts to the banks because the change is so recent. Soon, hopefully.
My parents are amazing for putting up with all of our mail needs. It is a lot more than I expected, and without them I don't know that we could do this adventure. If you are reading this, I wanted to say THANK YOU!
Flight Bookings
Yesterday afternoon I almost threw in the towel at booking flights. I was in this web of craziness, trying to figure out how to get from Auckland to Noumea, New Caledonia the cheapest way possible.
There are two airlines that operate this route. First is Air New Zealand. Second is Air Calin, which is the official airline of New Caledonia. They operate as codeshares, so both flights are coded as either carrier.
The flights are reasonable priced, at less than $300/person one-way. On the other hand, that's more money than I want to pay for a flight. I want to pay $0 if possible. We are points rich and cash conscious.
This isn't the first time I have written about this conundrum, with many thoughts on an unconventionally awesome route from Auckland to Sydney. In reality, though, I don't think hitting up 4 islands fits into our plans for both time and austerity reasons.
So we decided to go AKL-NOU and we wanted that flight free (we have already booked NOU-SYD).
I thought at first I would just use Star Alliance partner United to book the flight, but they weren't seeing any space. Something seems really messed up with Air New Zealand Award space. Domestic flights are visible, but not much else for me. It is also 22,500 miles for the flight + taxes, so it's not a great deal.
Not just United, I couldn't find this flight on ANA, Lufthansa or pretty much anywhere else. Nobody seems to know what the heck New Caledonia is. Lufthansa doesn't even know what Auckland is. Maybe I'm just dumb?
Then it hit me. I have a ton of Thank You Points, could I book at 1.25 points per dollar on their website?
Of course I could!
Air Tahiti Booking on Both Citi and Chase Using Points
Before booking this flight, I actually got distracted with something more pressing. AKL-NOU would have to wait until next week. The more pressing flight was our Air Tahiti flight from Bora Bora to Moorea.
I had read online that the only way to book Air Tahiti for free was using their website to book the flight and then using BarclayCard Points to redeem for yourself.
In fact, that's what I did for our flight from PPT-BOB. I only had enough points to get the flight reduced by half, but I thought it was the only way to get it done.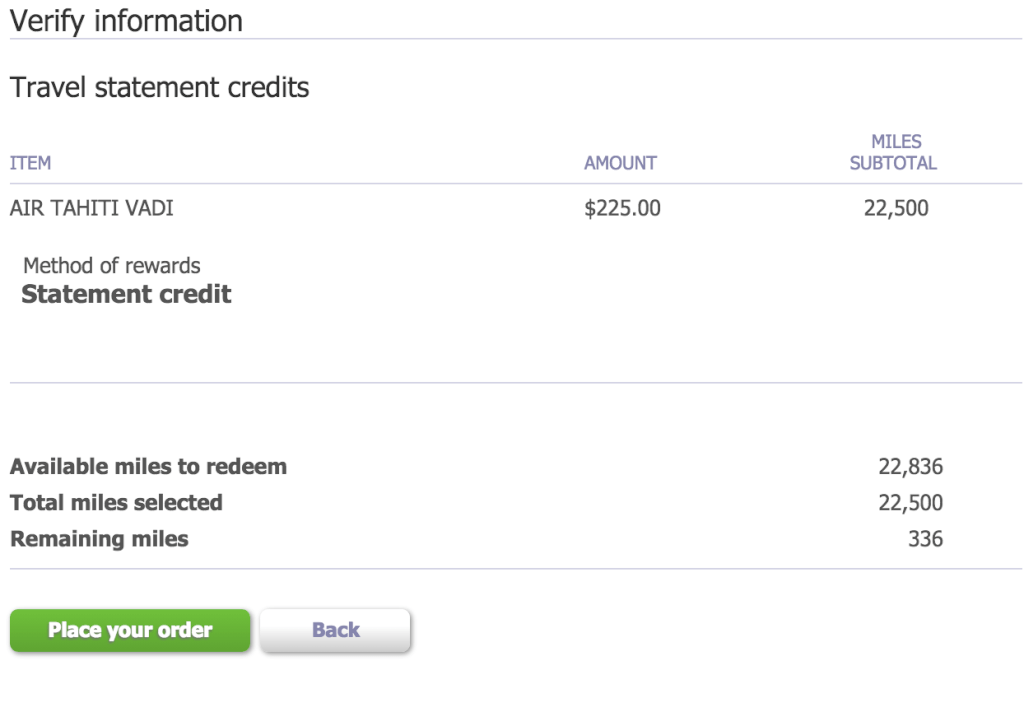 After using up all of my BarclayCard points to get 50% off the outbound flight, I thought we needed a whole new Barclaycard for the return flight. I wrote about this last week.
Then out of curiosity, I searched the Citi ThankYou redemptions website to see if they had Air Tahiti in their search tool. It turns out that they do!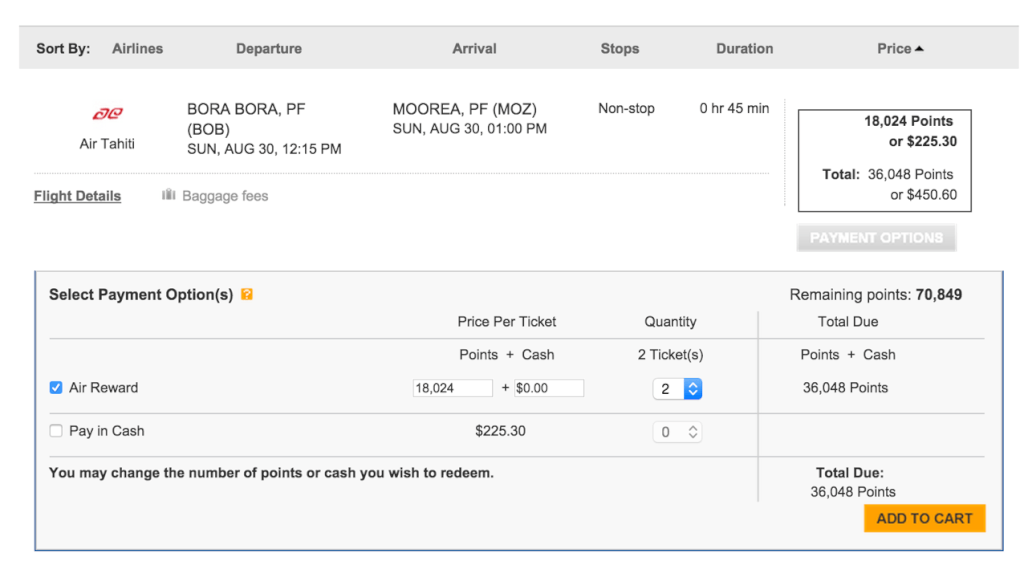 Bottom line: You should never believe what you read online!
And frankly, it is a much better redemption than Barclaycard points in my book. While this may sound unpopular, I don't really care for the Barclaycard points system. I think it is flawed in many ways that I can't get into here without providing more research to back my opinion. And now it is getting worse.
I found a way to save us $450.60 in cash on our Bora Bora flight. For 36k ThankYou Points, points the we earned as a credit card bonus.
Is this the maximum point value for a redemption with these points? No.
Am I crazy? No. I already booked my flight from Abu Dhabi to Milan for that price.
Is this the best redemption of these points for me at this day and time? Absolutely. This is all from a signup bonus. It's free money to us, a couple who values free over maximization of points at the moment.
Not only that, but this is my most pressing need. Sometimes it makes sense to hoard miles for a point in the future. Sometimes you just want to save your hard earned cash.
Another note is that you can book this exact flight using Chase points at the same redemption rate and cost structure. I still chose Citi, because I value my Chase Ultimate Rewards points more because of their transfer partners.
Air New Zealand Domestic Findings: Book Directly!!!
We need to fly from Auckland to Queenstown, NZ, and again I was faced with a conundrum on balancing cheapest flights with best value.
As I always do, I went to United to see what they offered. 17,500 miles for a one-way flight.

This is for a flight that Google Flights was saying cost only $75. That is not a good use of miles.

Although the interesting thing is that if you click on that fare, Google showed the flight as $159 if you were to book using an OTA.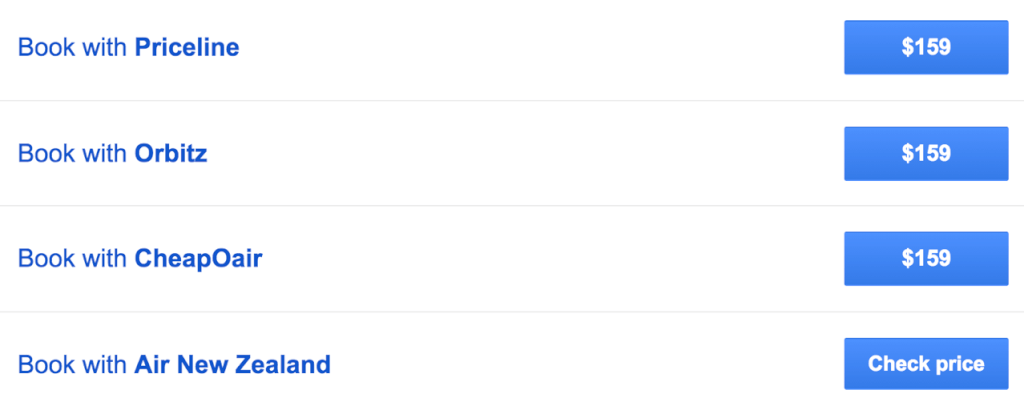 Weird, right?
But then if you go to Air New Zealand, the flight is indeed $75. Actually, it was less than $75. I didn't screen shot it at the time, but we found this flight for $65 on Air New Zealand directly for $99 NZD for the seat+bag option.

When you do the conversion math, it's $65 for the flight. Cheaper than Google, and much cheaper than using a GDS.

Side Note – Man I love Google's automatic conversion in search results. 
At $65, I could just book directly with Air New Zealand. Of course, I would rather save the $130 and use points. So I checked to see how many ThankYou Points it would take:

Since Citi and Chase are hooked into the same pricing as the OTA's, their prices are also showing the $159 rate. This is an instance where I would rather pay for the flight than use miles. Especially since we get a checked bag in the $65 rate. You can't beat that!
This is a phenomenon that I have not personally experienced, but happens often with airlines. Read this post by Rapid Travel Chai for his experience.
Conclusion: Always Check Air New Zealands website before booking a flight on the airline!
Totals for our One-Way Neverending Trip
These stats are two weeks out of date. I will update them fresh next week. But for anyone just now reading this blog, I am sharing the stats on how much we are spending to lead a life of full time travel.
We have a budget of ~$100 night for accommodations, and less than that per day for meals, entertainment and flights combined. We freely admit that this budget is huge compared to a typical backpacker, but it does represent our current economic capabilities given that I am still working about 40 hours a week.
Total flight cost (2 people): $1,484.90 ($26,876.10 saved over retail)
Total flight cost in miles: 436,041
Total flight segments: 11 (3 first, 2 business, 6 economy)
Total flight distance: 47,418 (from Seattle to Milan the long way, then from MSP to Belize)
Total nights booked in hotels, home stays and vacation rentals: 82
Total committed per night for lodging: $91.25
Blog Posts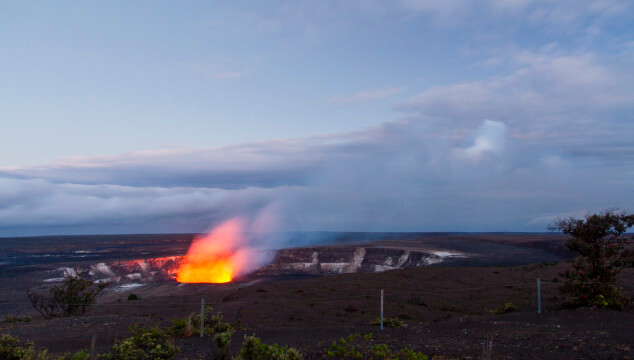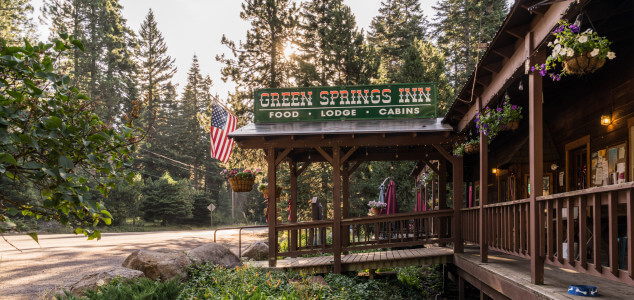 h