We're halfway through September, which is the last month of Q3 2019. So, it's time to register for the Chase Freedom Q4 2019 bonus categories. And, this quarter's categories aren't bad.
Q4 2019 Bonus Categories
With another quarter drawing to a close, it's time again to register for another quarter of Chase Freedom bonus categories. And for the final quarter of 2019, the Freedom bonus categories include department stores, PayPal, and Chase Pay.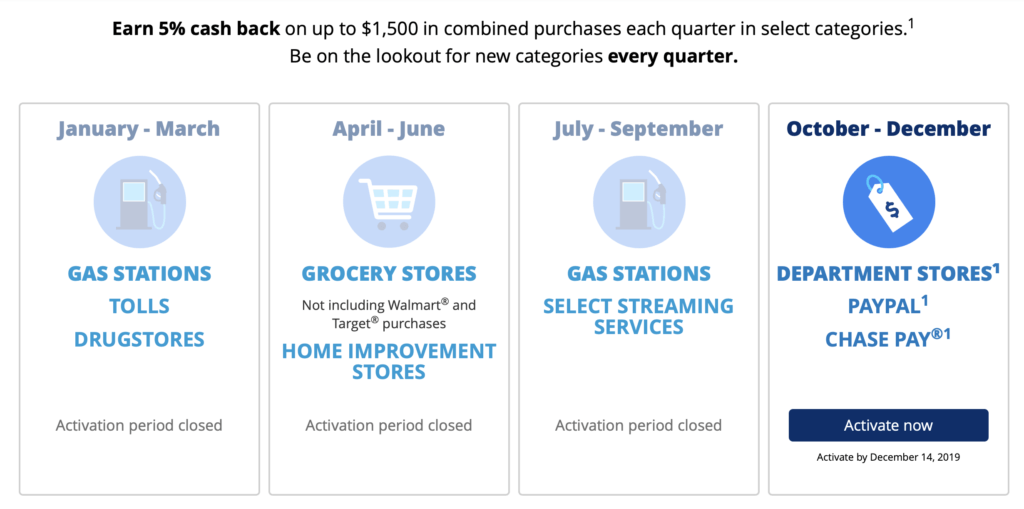 It's worth noting that the following merchants fall under the "department stores" categories:
Aliexpress
Beall's of Florida
Belk
Bergdorf Goodman
Bergners
Bloomingdales
Boscov's Department Store
Boston Store
Dillards
Goody's
Gordmans
JC Penney
Kohls
Lord & Taylor
Macy's
Neiman Marcus
Nordstrom & Nordstrom Rack
Peebles Dept Store
Saks Fifth Ave & Off Fifth
Sears
Stage Stores
Stein Mart
The Bon Ton
Von Maur
Younkers
Merchants that don't qualify includes:
Walmart
Target
Kmart
Discount stores such as TJ Maxx
Electronics Stores
General merchandise and Variety stores
Gift cards purchased at any locations other than department stores on the inclusion list
As a reminder, you can earn 5% cash back on up to $1,500 in spend on the above categories. That translates into 7,500 Ultimate Rewards points, which you can transfer to participating airlines and hotel programs if you have one of the Sapphire cards.
To activate the bonus categories, visit the Chase Freedom Calendar. You can also visit the general Chase Freedom page to activate.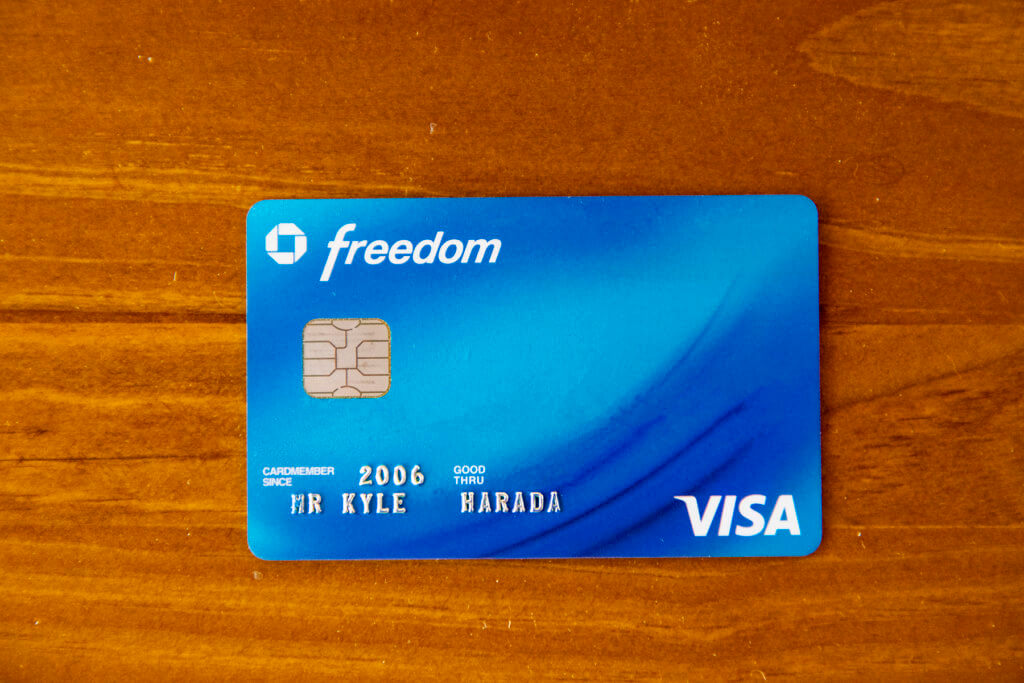 More Valuable Than Ever
Chase Ultimate Rewards are easily the best points currency out there. After all, you can transfer your points to valuable partners like Hyatt, British Airways, KrisFlyer, and more. But, for those of us that call Hawaii home, Ultimate Rewards got even more valuable this year. That's because Southwest began their long-rumored Hawaii service, which includes inter-island flights. And, as you'll recall, you can fly roundtrip inter-island for a smidge over 7,000 points. That's 50% less points/miles than Hawaiian Airlines charges. Plus, if you've been doing the math, you can easily earn one roundtrip flight per quarter if you maximize your Freedom bonus categories.
Register for the Chase Freedom Q4 2019 Bonus Categories, Final Thoughts
For the past few years, the Chase Freedom bonus categories haven't been quite a lucrative as they've been in the past. It's a sign of the times, really. So, it's great to see an improvement in those categories for the last quarter of the year. Plus, as I said earlier, Ultimate Rewards points are even more valuable for those of us that call Hawaii home.