So Mrs. Island Miler and I recently renewed our passports, which was an easy and straight-forward process.  This, even though Mrs. Island Miler was changing her name on it.  But renewing Global Entry with a name change has been much more challenging.
The Challenge
Despite getting married five years ago, Mrs. Island Miler decided to keep her travel documents under her maiden name.  And why not?  We'd have to spend money to update the passport and Global Entry card, so we decided to keep them as is until they expire.  But since then, the Customs and Border Protection's (CBP) website and processes have changed since then.  For example, you can now update your passport information online when you get a new one.  Unfortunately, there isn't a whole lot of useful information out there for renewing with a name change.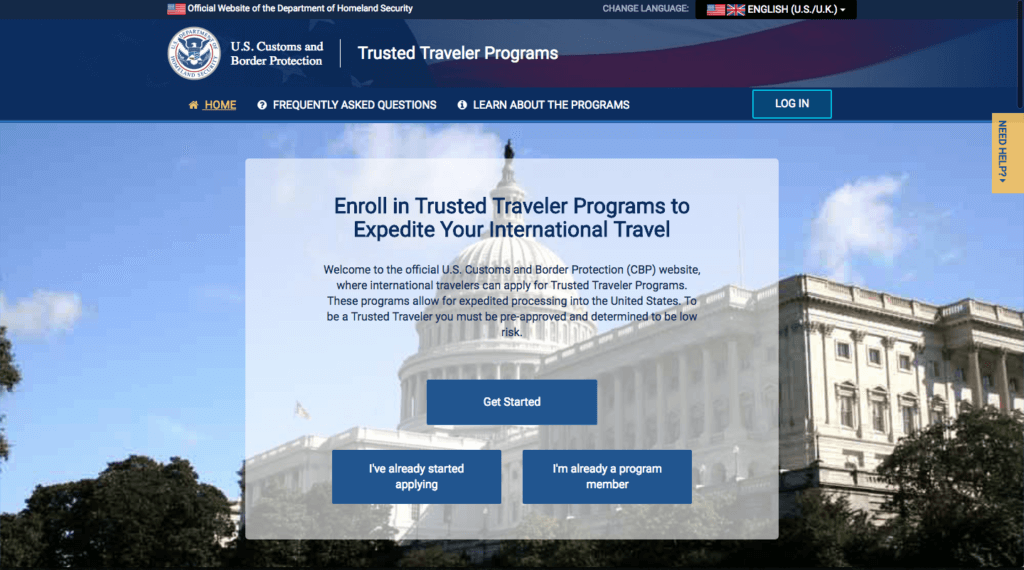 So, when our new passports came in, went into the system and updated my information.  But when I tried to do the full-blown renewal process for Mrs. Island Miler, it wouldn't let me change her last name or her passport number.
The Process
What we ended up doing, though, is just heading down to our Global Entry enrollment center to do an account update.  When we got there, as others have, the process was interesting.  We didn't need an appointment, and they didn't insist on requiring a new card.  However, we got the 9th degree on why we waited so long to make the changes, and they asked for our marriage certificate.  Thankfully, they didn't require our marriage certificate to proceed, but pulling the information was difficult.  Eventually, though, the account was updated, the new passport was scanned, and we were on our way.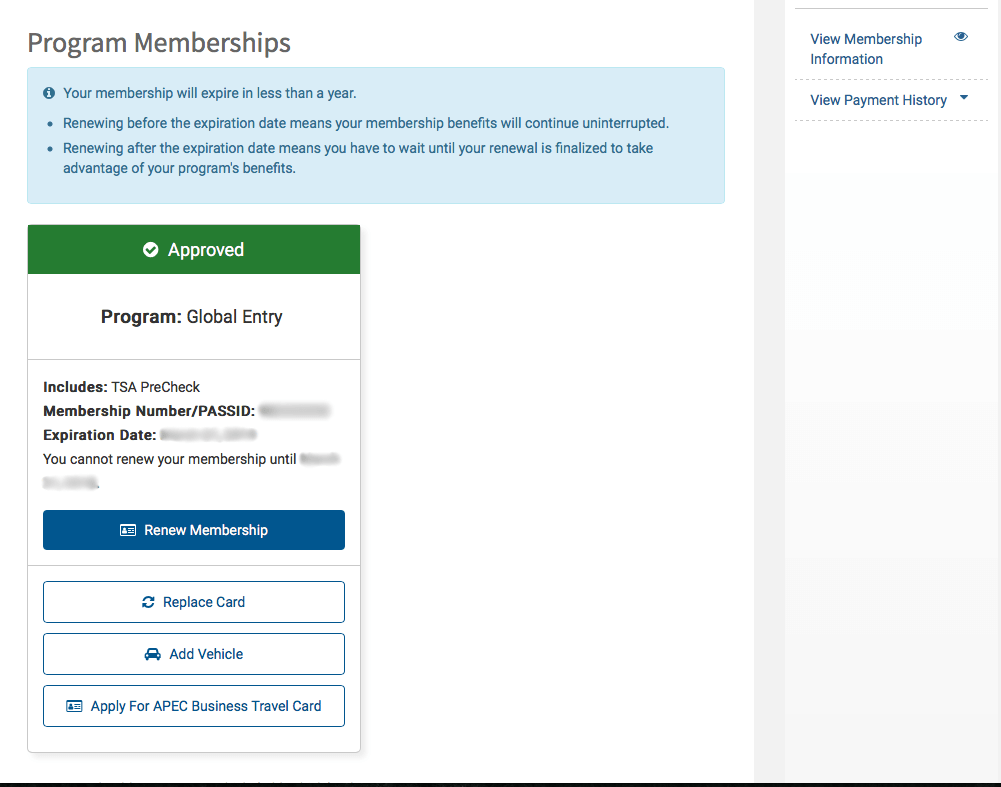 When we got home, we logged into the CBP Trusted Traveler Program website and tried the renewal process again.  Thankfully, all the information in Mrs. Island Miler's account was now correct, and we could proceed with the renewal process normally.
Other Things I learned
With your passport, it's recommended you update it before you get within the last six month.  The reason for this is that some countries may not allow you to enter within the final six months.  But when you renew early like this, your expiration date isn't ten years from your original expiration date.  But with Global Entry, this isn't the case.  In fact, you may renew your Global Entry membership a whole year from its expiration date, and if approved, your expiration date will merely advance by five years from the original expiration date.  This is great, as you don't lose any membership time.
The other interesting thing I learned through this process is how your Global Entry expirations work.  You see, Mrs. Island Miler and I got our membership at the same time.  However, your expiration isn't five years from the issue date but is your birthday five years from the issue date.  And since Mrs. Island Miler is born in the second half of the year, her membership expires in 2018.  But I'm born in the beginning half of the year (and my birthday is before the issue date), so my expiration got pushed to 2019.  So if you want to get a little more than five years out of your Global Entry membership, then plan your initial application process accordingly.
Renewing Global Entry with a Name Change, Final Thoughts
The process for renewing your Global Entry membership with a name change isn't all that hard.  It's just too bad CBP isn't clear on what steps you need to take to do so.  But now we know, and so do you.  And don't forget to use your premium travel card, like the Chase Sapphire Reserve, to pay for your renewal fee.  Most of these cards, after all, reimburse the fee once every five years.
And, in case you're wondering, I applied for Mrs. Island Miler's renewal on June 12 and mine on June 14.  Mrs. Island Miler's renewal was approved in just three days, but I'm still waiting for mine.