Last updated on September 20th, 2016 at 05:56 pm
The Residence Inn Maui Wailea is now open, with its grand opening ceremony occurring today.  Granted the hotel has been open for a little while, but now it's official!
As its name suggests, the Residence Inn Maui Wailea is located in the Wailea Resort on Maui's southeast coast.  It is the first Residence Inn by Marriott in the State of Hawaii.  Like other properties in this brand, the Residence Inn Maui is an all "suite" property designed for extended stay guests.  And surprise, surprise, this Residence Inn even offers a full, complimentary breakfast as it's supposed to.  That shouldn't be all that surprising, but all full service Marriotts in the state lack a Concierge Lounge and do not offer complimentary breakfasts because they're "resorts."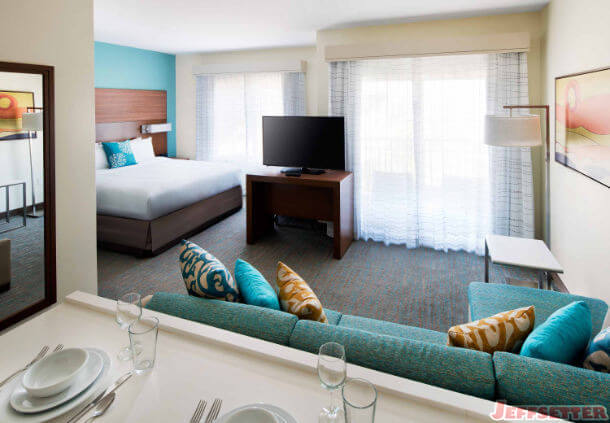 Guests rooms will range in size from 473 sq/ft studios to 790 sq/ft 2-bedroom suites.  All rooms will include a full kitchen, including a dishwasher.  Base rates are advertised as $189/night, which is comparable to the lowest advertised rate for the Courtyard Kahului Maui Airport.  The base rate is available quite often thru the rest of this year, but 2017 prices are averaging $398 to $550/night.  Thankfully, the property doesn't charge a resort fee.  Parking is $20/night.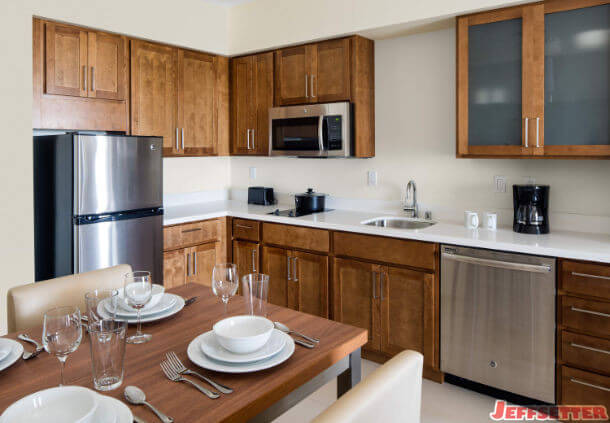 It's worth noting that the Wailea Beach Marriott's nightly rates are often very similar to the Residence Inn's.  The Marriott, however, does assess a $30/night resort fee and $25/night self or $35/night valet parking fee.  The properties are located about 0.5 miles apart, near The Shops at Wailea.  The Wailea Beach Marriott is located on the coast, but not exactly on a beach, while the Residence Inn is located up the hill.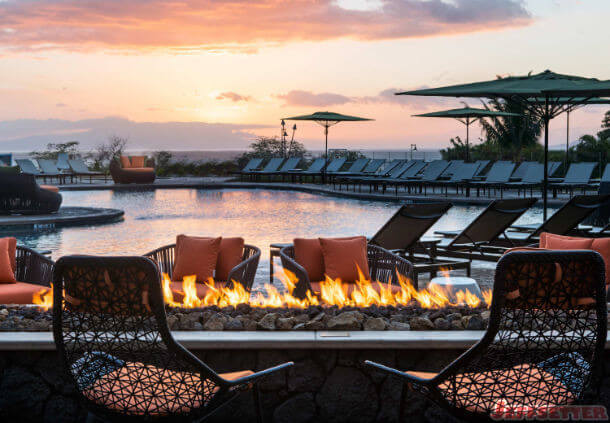 The Residence Inn Maui is a Marriott Rewards category 8 property.  Standard award redemptions will cost 40,000 points/night, or 160,000 points/week.  Saver rates run 35,000 points and 140,000 points, respectively.  Unsurprisingly, this is the same category level as the neighboring full service Marriott.  As far as Residence Inns go, as of this posting date, only the Virginia Beach and Ocean City (Maryland) locations are in a higher category.
Despite the price and HIGH rewards category, the Residence Inn Maui Wailea looks like a nice property and is a welcome, new option.  Which Marriott property you choose to stay at (if any at all) will really come down to location and amenities.  I wasn't really a fan of the Wailea Beach Marriott when I stayed a couple years ago, but am willing to give it another try.  Especially after they complete their family extensive renovation.  But the Residence Inn Maui looks promising, too, and the Courtyard Kahului Maui Airport is a great location for exploring the island from.