Mrs. Island Miler loves sushi. So last November, I took her to Honolulu's Akira Japanese restaurant for her birthday, as they feature quite a few uni dishes on their menu – uni being one of her favorites.
Location
Akira Japanese Restaurant is a little hole-in-the-wall that's incredibly easy to miss. Located along Honolulu's King Street, it's in a nondescript building that houses the recently relocated and famous/infamous Morio's Sushi.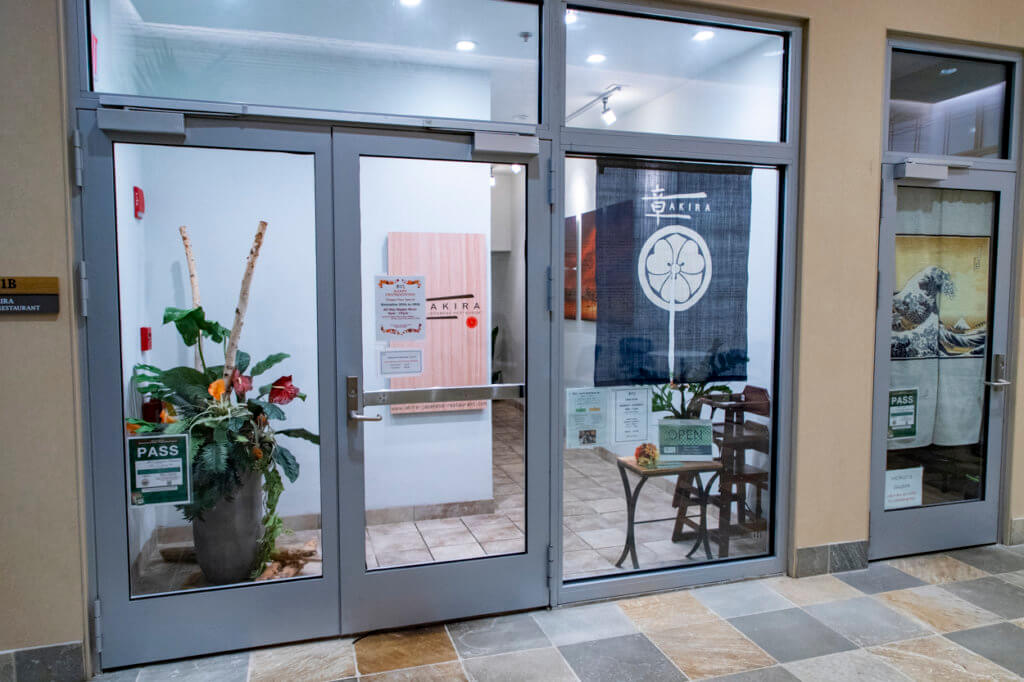 Parking, by the way, is valet-only out back off of Young Street. The validated rate is really reasonable, but only lasts for two hours. After that, the rate skyrockets! So, if you plan on being there for more than three hours, try to find street parking instead.
Ambiance + Service
Akira Japanese Restaurant has a modern aesthetic in a cozy space. As you can imagine, seating is tight no matter where you sit, and the sound levels can be a bit high. So, this isn't a spot to have a romantic night out, but that's ok!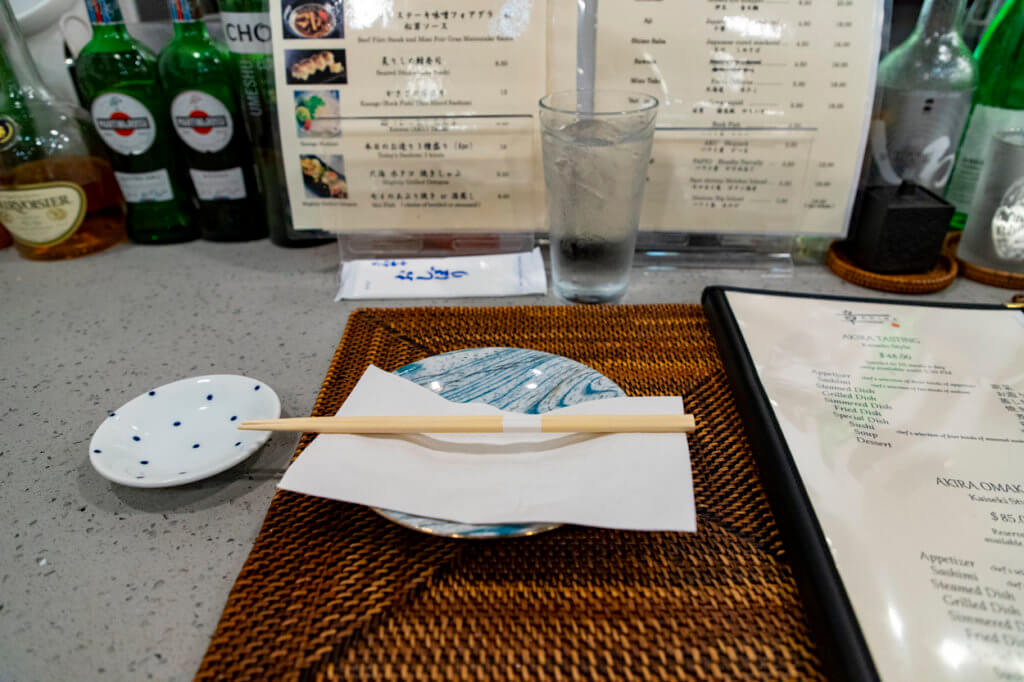 During our visit, we sat at the bar – it's all I could get! So the bartender doubled as our server. Usually, this means less than attentive service, but that certainly wasn't the case here.
Food
At Akira Japanese Food, you can order the tasting course menu ($48), the omakase sushi menu ($85), or ala carte. The tasting course, by the way, is only available till 5:30 pm, while the omakase is only available until 9 pm. For our visit, we ordered ala carte.
The hardest part of ordering ala carte is deciding what to try. Especially since, during our visit, it was matsutake mushroom season. That said, everything we did order was fantastic! My only complaint is that, for the first half of our meal, the restaurant had run out of rice. Seriously, how does a Japanese restaurant run out of rice?! But, that's ok. We eventually got to order some sushi. Anyway, here's what we ordered.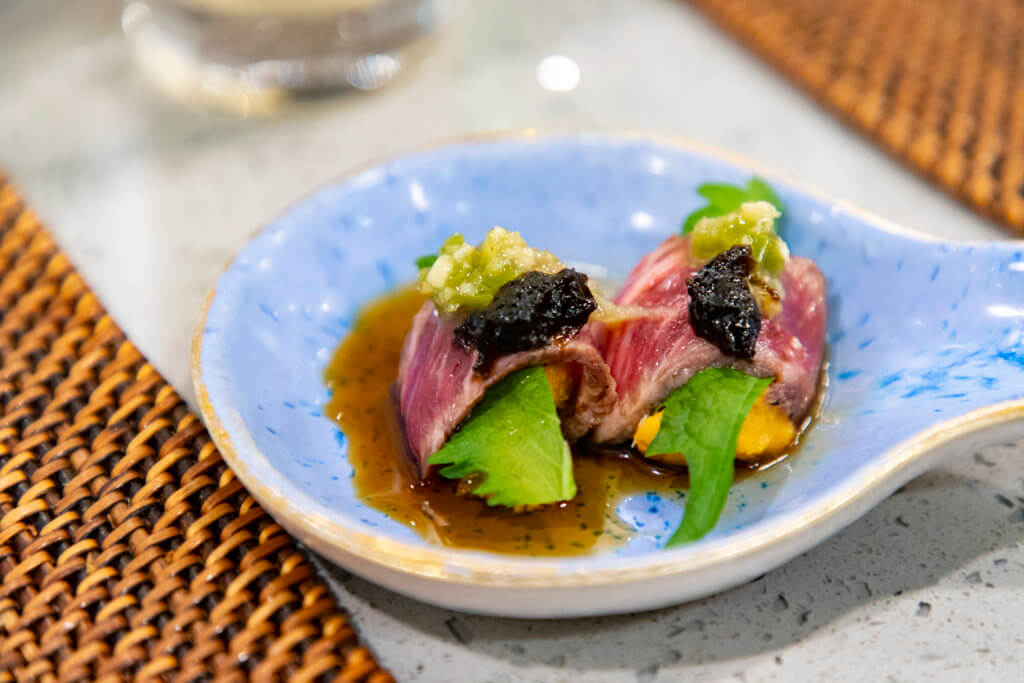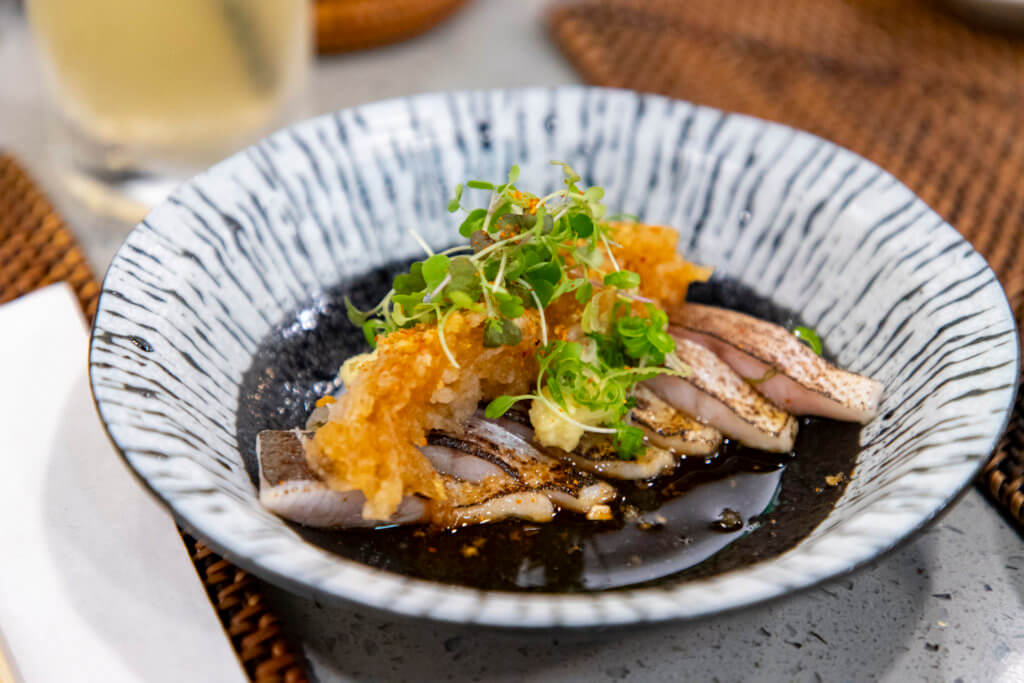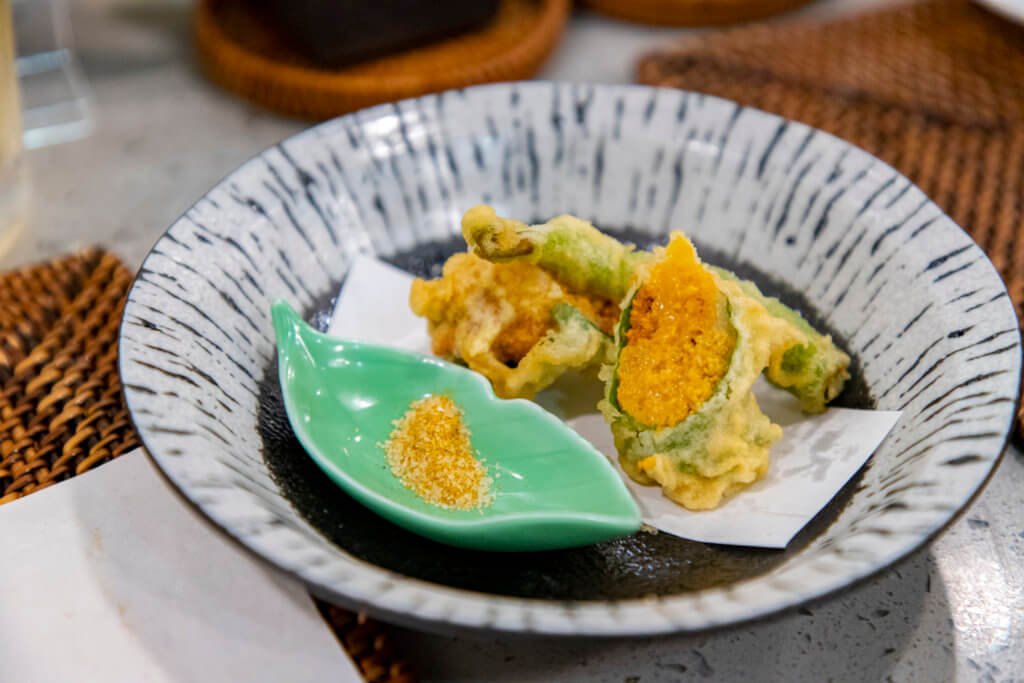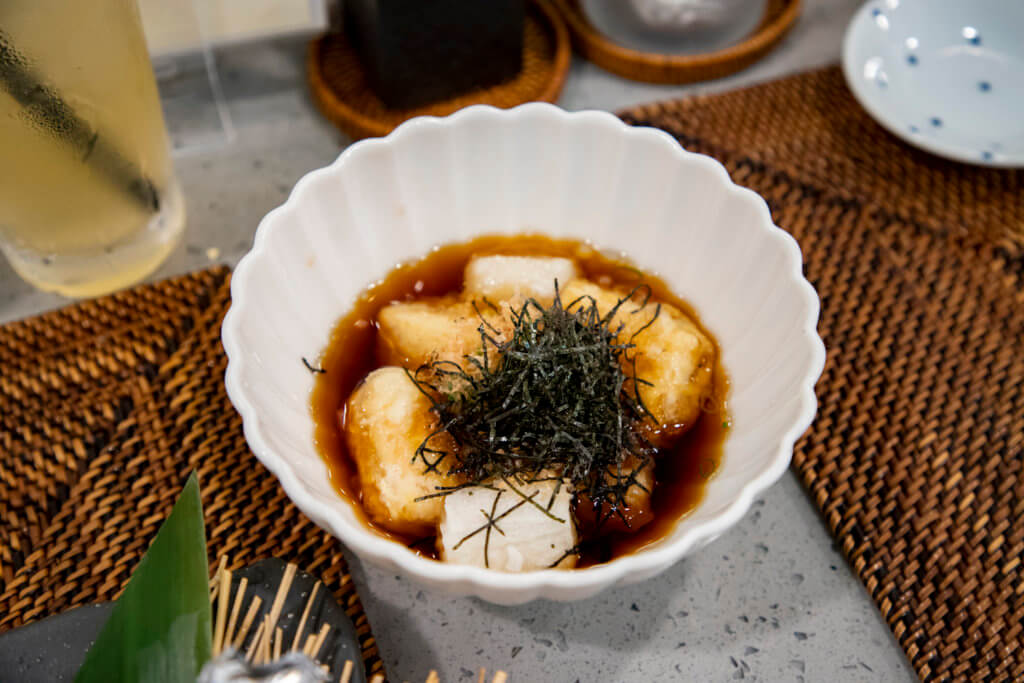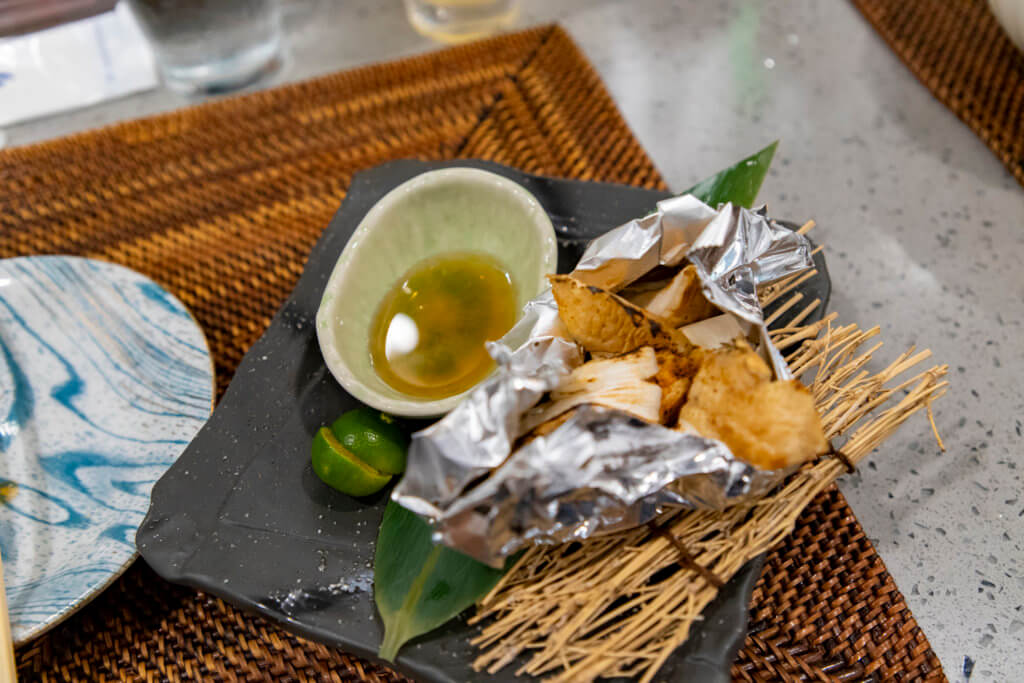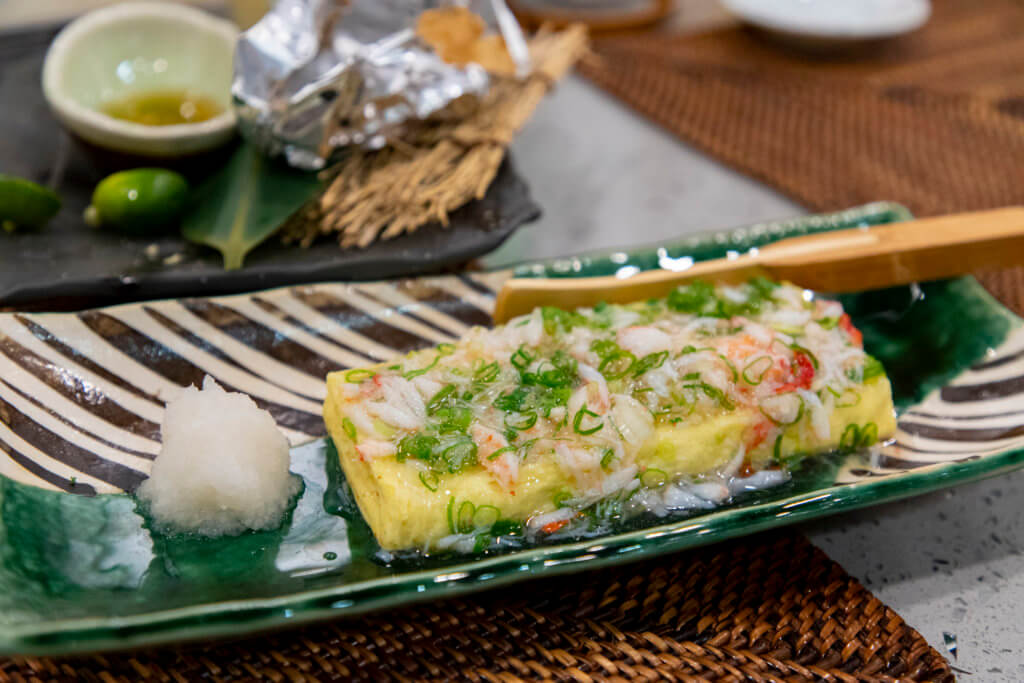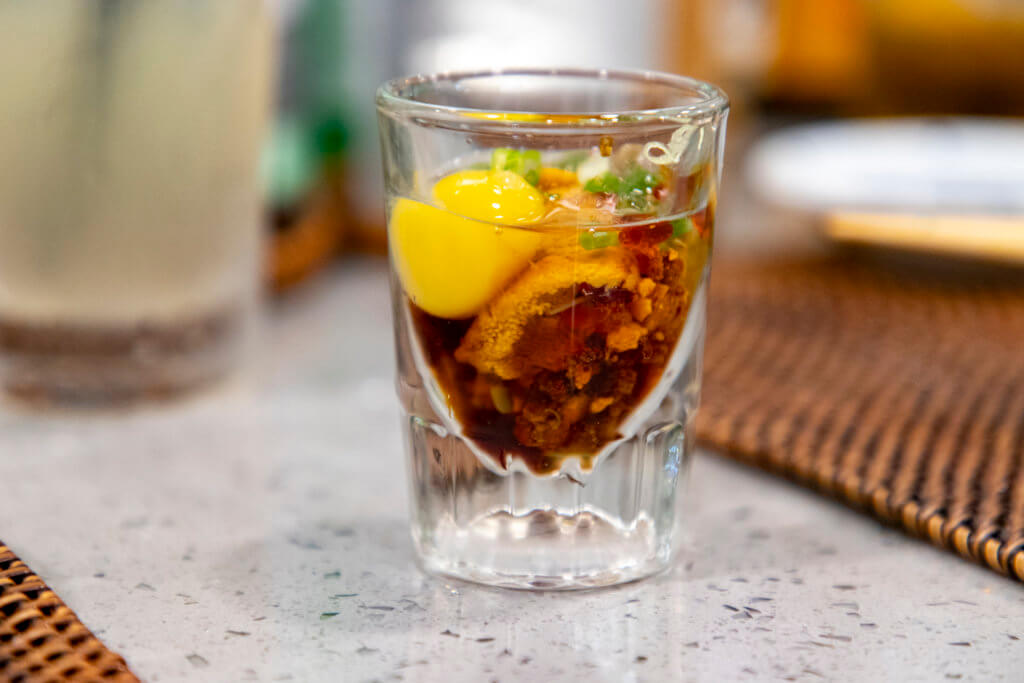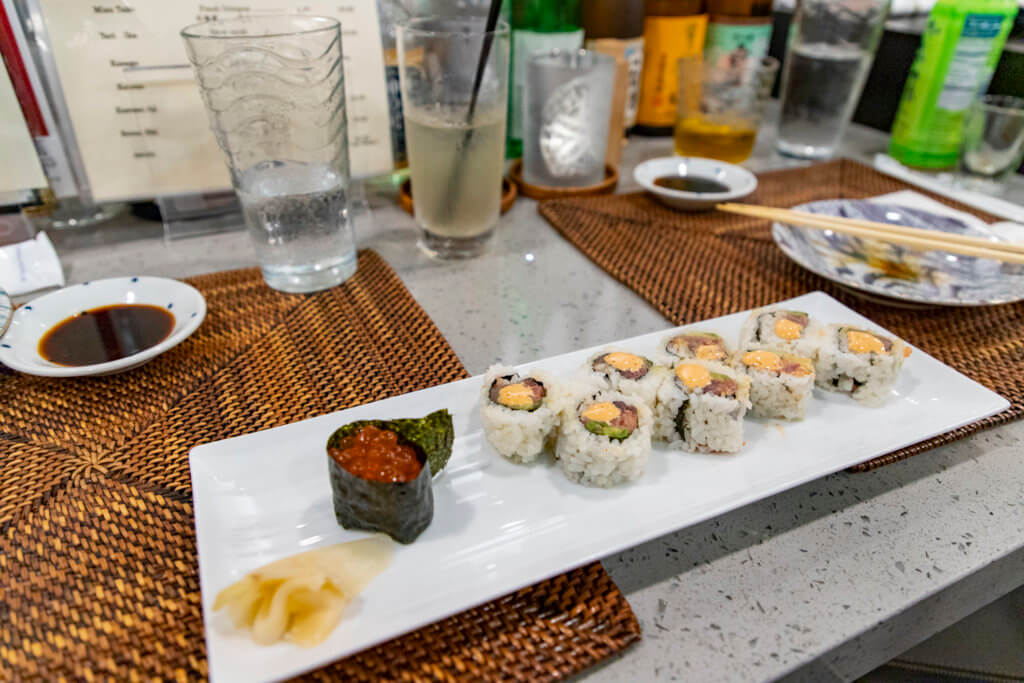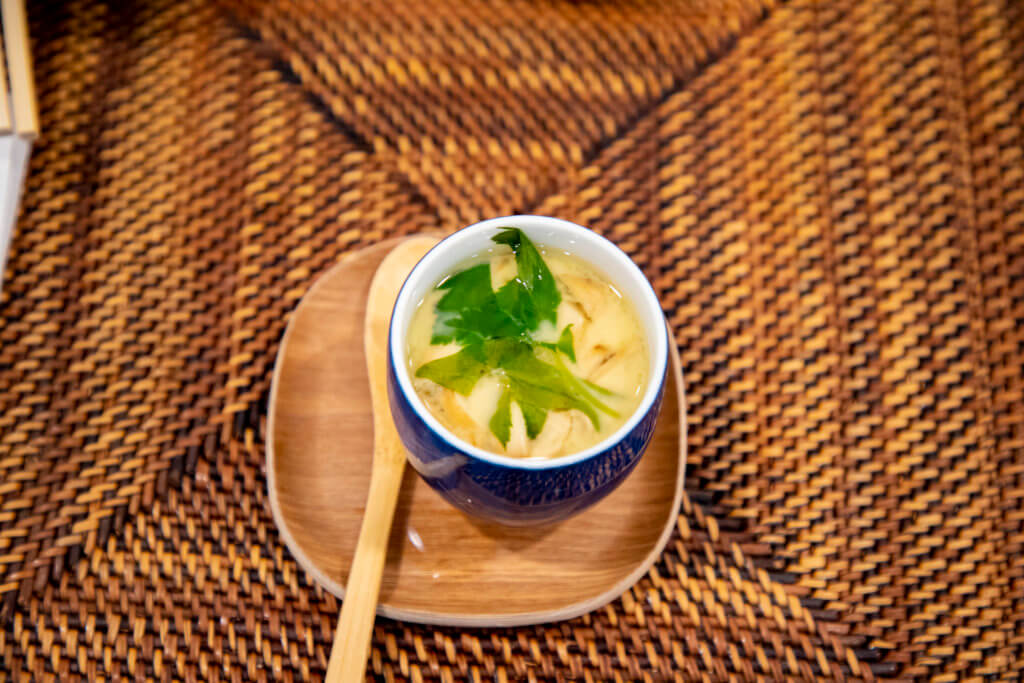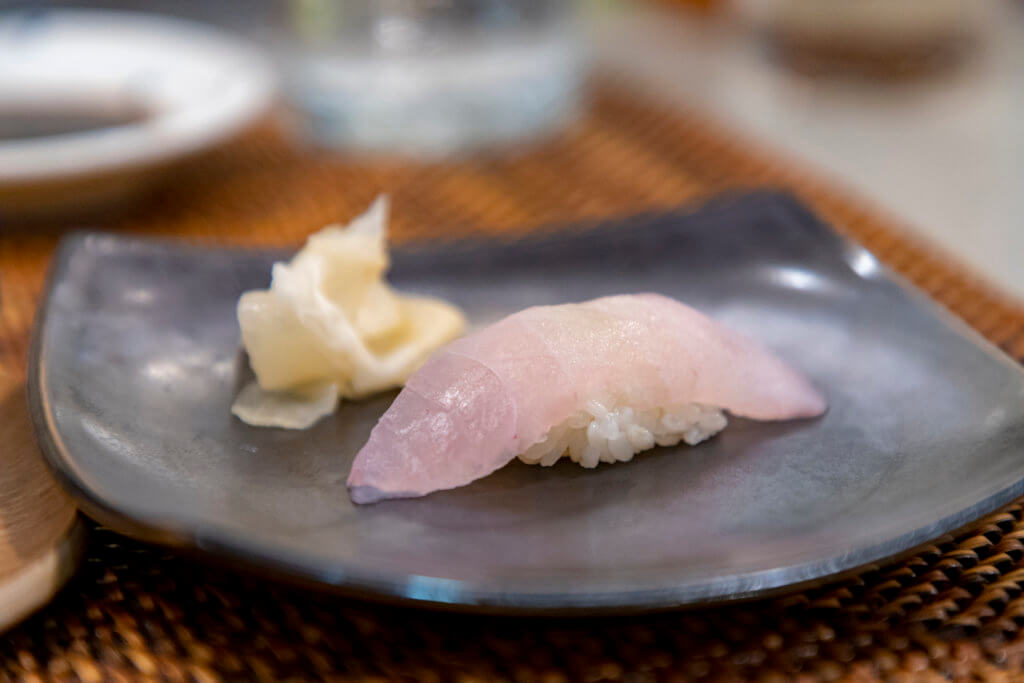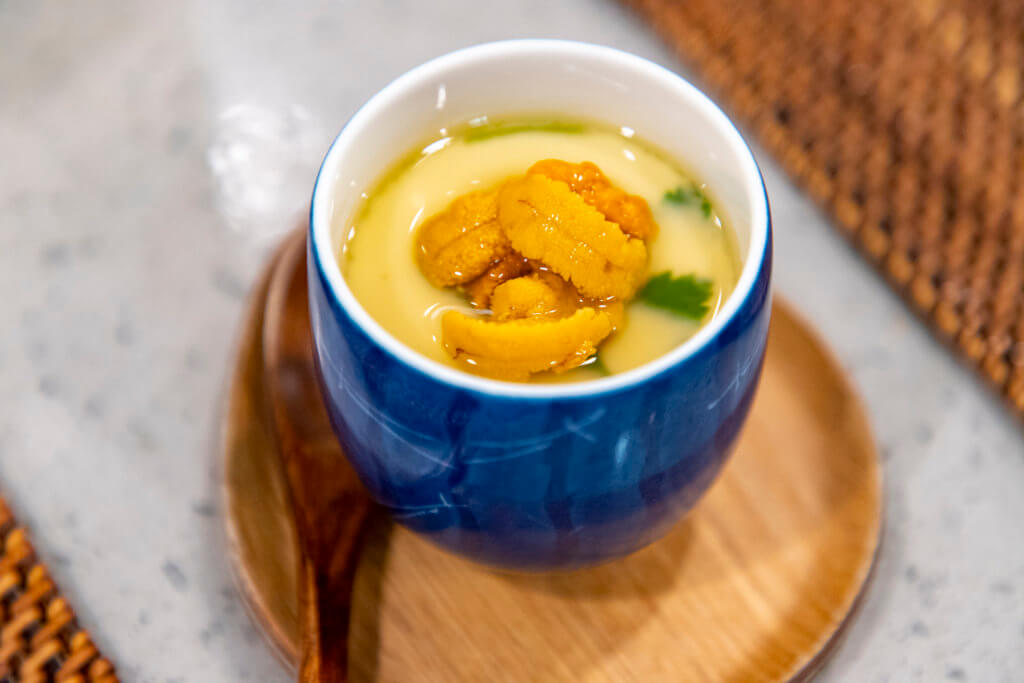 Though everything was great, the Short Rib and Sea Urchin was by far our favorite. Heck, we ordered two servings of that!
Akira Japanese Restaurant, Final Thoughts
Needless to say, Akira Japanese Restaurant is someplace we'd like to return to. The debate, though, is whether to go early and try the set menu, order ala carte again, or give the omakase a try. Needless to say, in my opinion, anyway, Akira Japanese Restaurant is one of the best Japanese restaurants in Honolulu. But, beware, make sure you make your reservations as far in advance as possible. They fill up quickly!