I've been on a bit of a poke bowl bender lately. And while I like frequenting my regular spots, I do like discovering new places too. So, this past weekend, I decided to give Fort Ruger Market poke bowls a try.
If you follow me on Instagram, you probably know that I've been a bit obsessed with Off the Hook Poke Market lately. And, for good reason, their traditional and non-traditional poke mixes are fantastic! But, with so many great options on Oahu, I like to get out a try new-to-me places too. That's why I decided to change things up this past weekend and give Fort Ruger Market poke bowls a try.
Location
Fort Ruger Market is a old-school market in the town of Kaimuki. It's near the Kapiolani Community College, and it's famous farmer's market, which itself isn't far from Waikiki. Parking, though, is a little challenging, as the shop has a very small parking lot. Street parking is also available nearby, though, in this mostly residential area.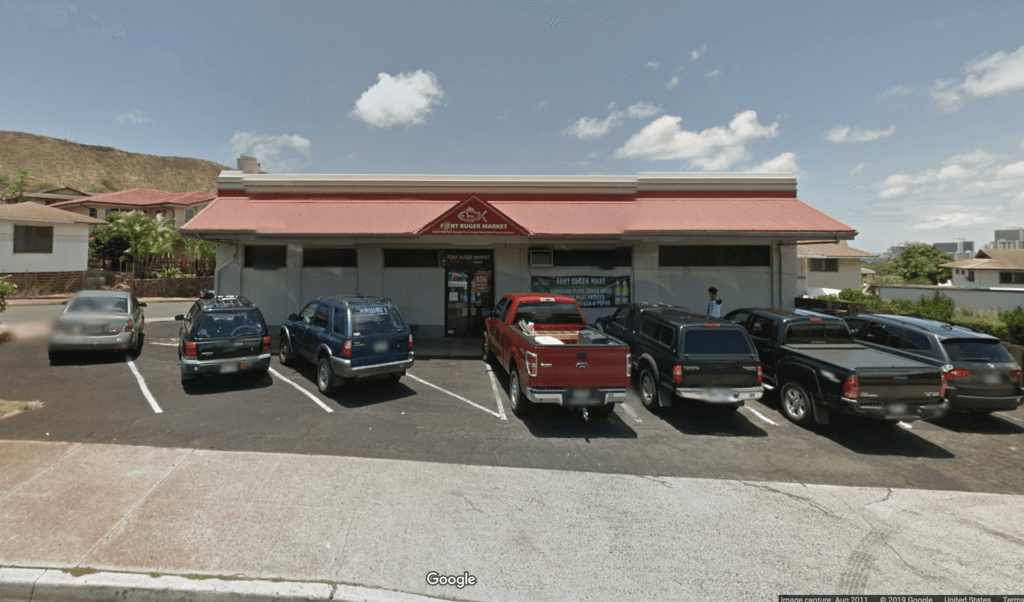 Menu
Fort Ruger Market is a typical local convenience store, selling a variety of snacks and drinks. However, what sets them apart from most others is their collection of local favorites like pickled onion, boiled peanuts, Hawaiian food, and more. But the draw for me, at least during this visit, is their selection of poke.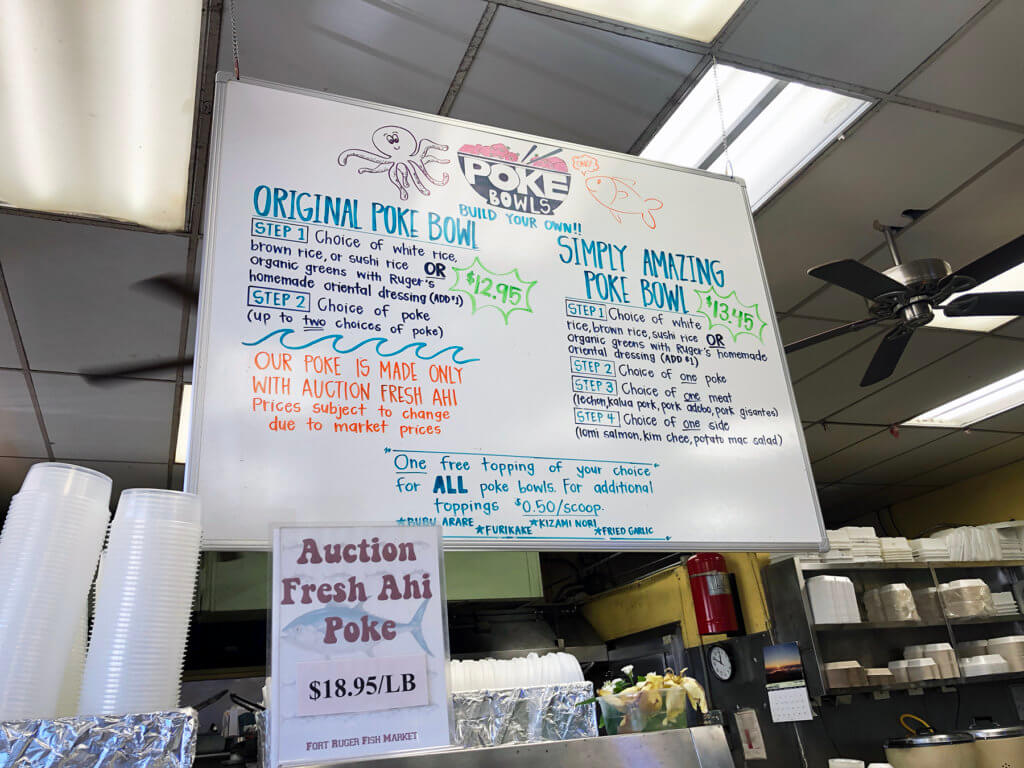 During our visit, both Mrs. Island Miler and I ordered the Original Poke Bowl, which was $13 at the time. With it, you get your choice of white, brown, or sushi rice, or organic greens with oriental dressing for an extra $1. Then, you get to pick two options of poke and one complimentary topping. Additional toppings are available for $0.50 each. There's also an option for a poke bowl with one meat and one side, just in case you want more options.
Fort Ruger Market Poke Bowls
For our first visit, both Mrs. Island Miler and I got the original poke bowl with white rice. We also decided to give their awesome looking Ahi Patty ($2.75) a try.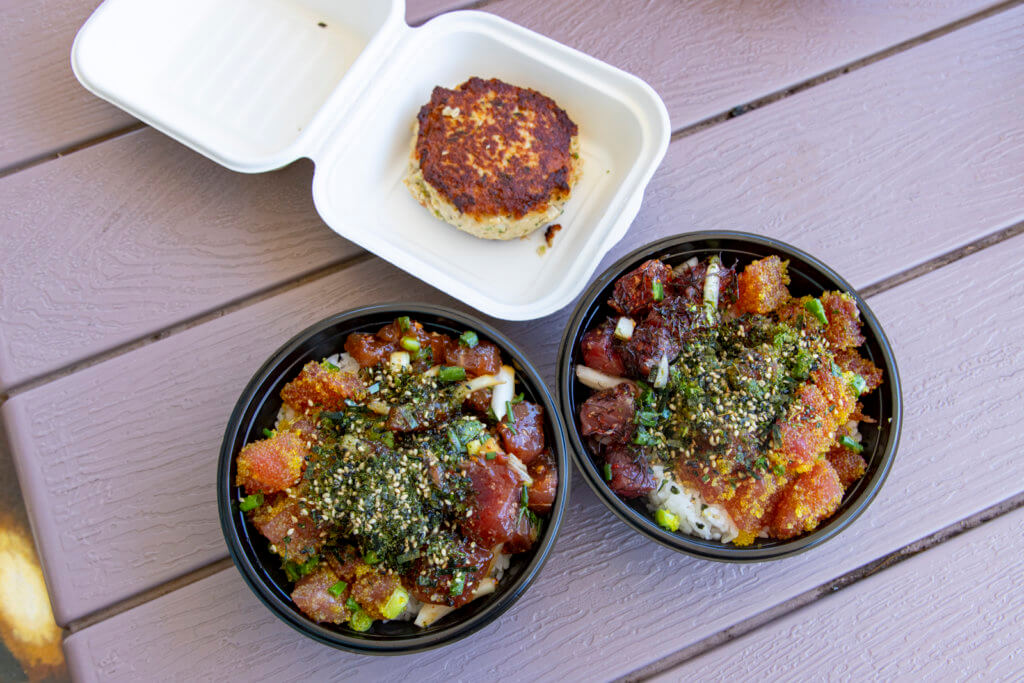 For her bowl, Mrs. Island Miler chose the Fresh Ahi Ruger Special and the Yuzu Bomb.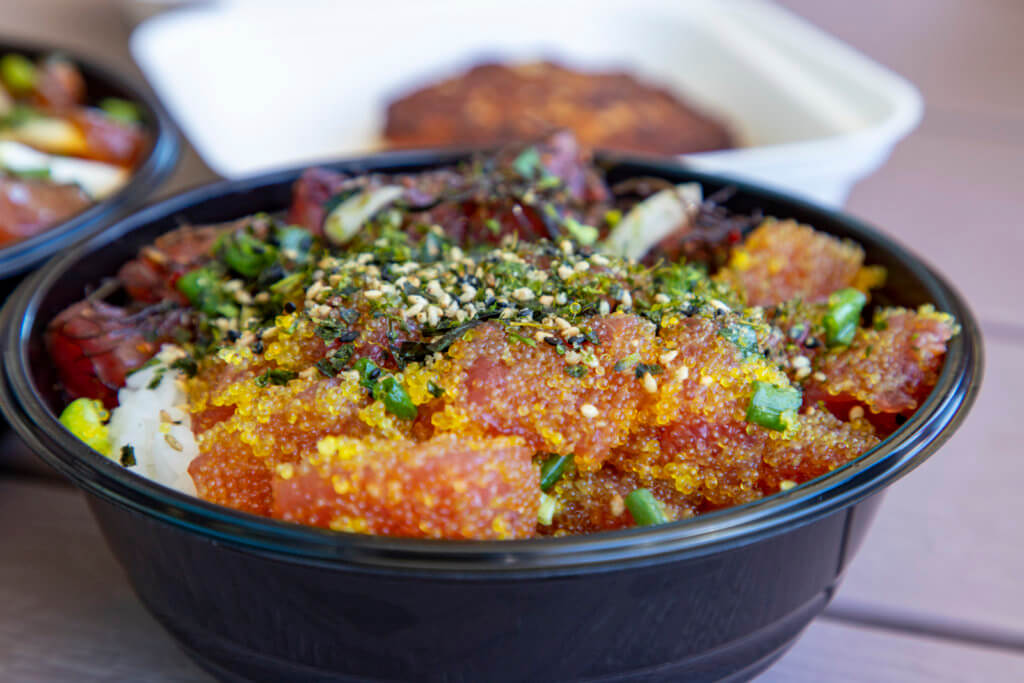 While I chose the Yuzu Bomb and the Local Style Poke.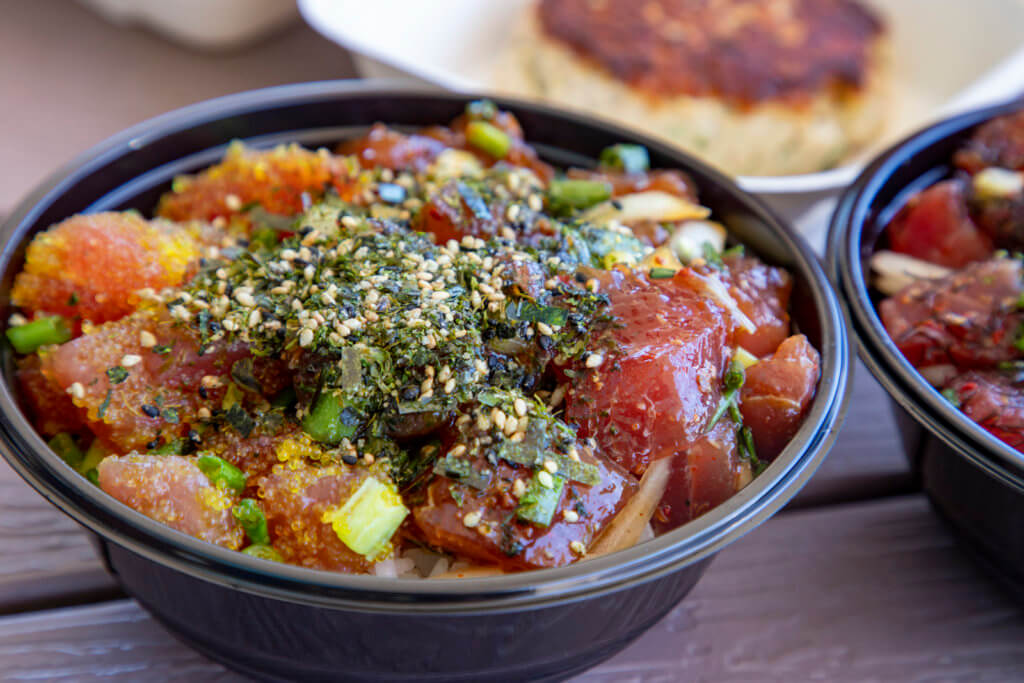 We both got a sprinkle of furikake on our bowls too because, why not? All pokes were amazing! The flavors are very well balanced, with the Ruger Special having a savory flavor with strong notes of ogo. The Local Style, on the other hand, has more of a shoyu (soy sauce) and onion flavor that has a hint of sweetness.
Honestly, the Yuzu Bomb flavor was a little concerning for me going in. It looks very plain, but it actually has excellent flavor. The yuzu-flavored tobiko combines well with crystals of Hawaiian rock salt and minced green onions. It's a lighter, more refreshing poke flavor and totally unique to Fort Ruger Market.
The fish patty was also great. Flavor-wise, it's a bit subtle, with hints of green onion and cilantro. But, the crust on the outside adds a nice caramelized flavor, while the interior remains moist. They also toss in some diced water chestnut for added texture.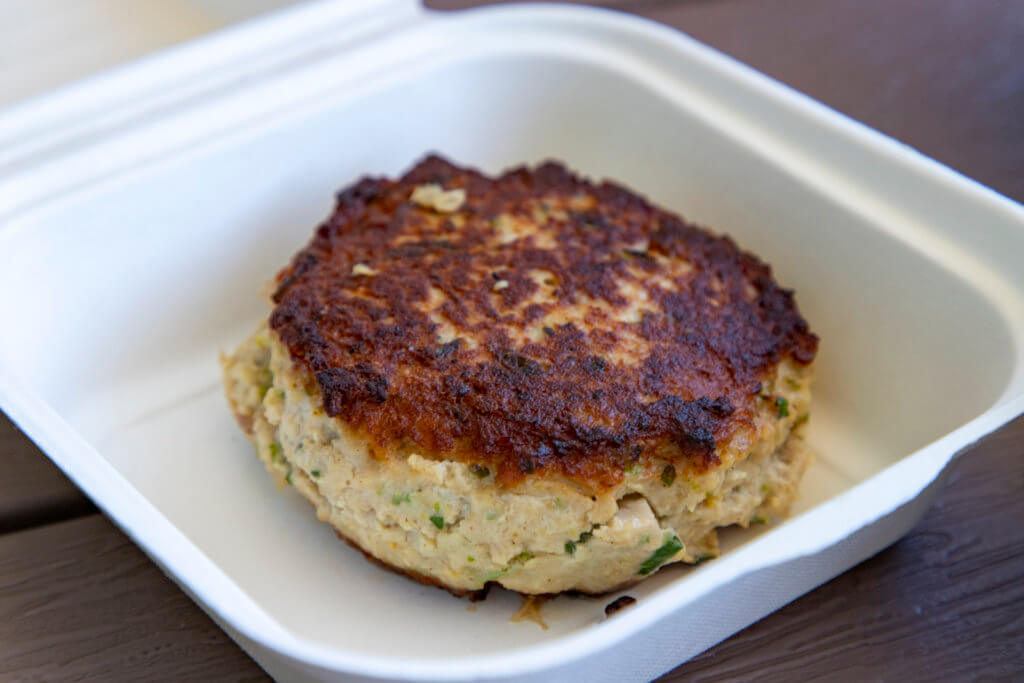 Fort Ruger Market Poke Bowls, Final Thoughts
As you probably guessed from this post, I love the pokes I tried at Fort Ruger Market. And, frankly, I can't wait to go back and sample other flavors too. Of course, this makes things more complicated because, thus far, I love all of the poke shops I've tried for different reasons. All of them have their respective strengths, so I'd end up choosing one based on my mood.